Of the myriad skin conditions that effect women over 50, there might be none as uncomfortably bothersome as Melasma. Melasma appears on the skin surface as a deviation of skin pigmentation, with some areas appearing a darker shade of, usually, brown. While melasma's only symptom is uneven pigmentation of the skin, it's still a pain and a cause of unnecessary embarrassment. The first time I became aware of melasma was when I was pregnant with my oldest son. One of my best friends was pregnant at the same time and about halfway through her pregnancy, and with some understandable heavy hormonal fluctuations, melasma symptoms started appearing on her face. She was mortified. The symptoms went away on their own over time, but it was extremely uncomfortable for her and there was seemingly no solution. 
The good news is that for most women like my friend, melasma in most cases will dissipate when our hormones balance out. In the meantime, though, what we can do to cover and potentially treat the melasma to speed up the disappearance?
WHERE DOES MELASMA APPEAR?
Melasma appears most commonly on the face, an area that is constantly exposed. If you are experiencing symptoms of Melasma, the first instinct would be to cover it up with as much foundation as possible. This is a great place to start, but there are a couple of things to keep in mind when covering Melasma, as it's not quite the same as covering an uneven complexion. Today I want to share with you a technique on how to cover melasma without having your foundation look cakey, ensuring an even finish for a more youthful, glowing complexion. But first, I just want to tell you that it is so normal and OK to have melasma. It's just one of those things.
If you are unsure of whether or not you have melasma, please make sure you seek a professional opinion. Melasma has some characteristics of other skin conditions, so it's always important to check in with a dermatologist to make sure it is melasma we are dealing with and not something more sinister.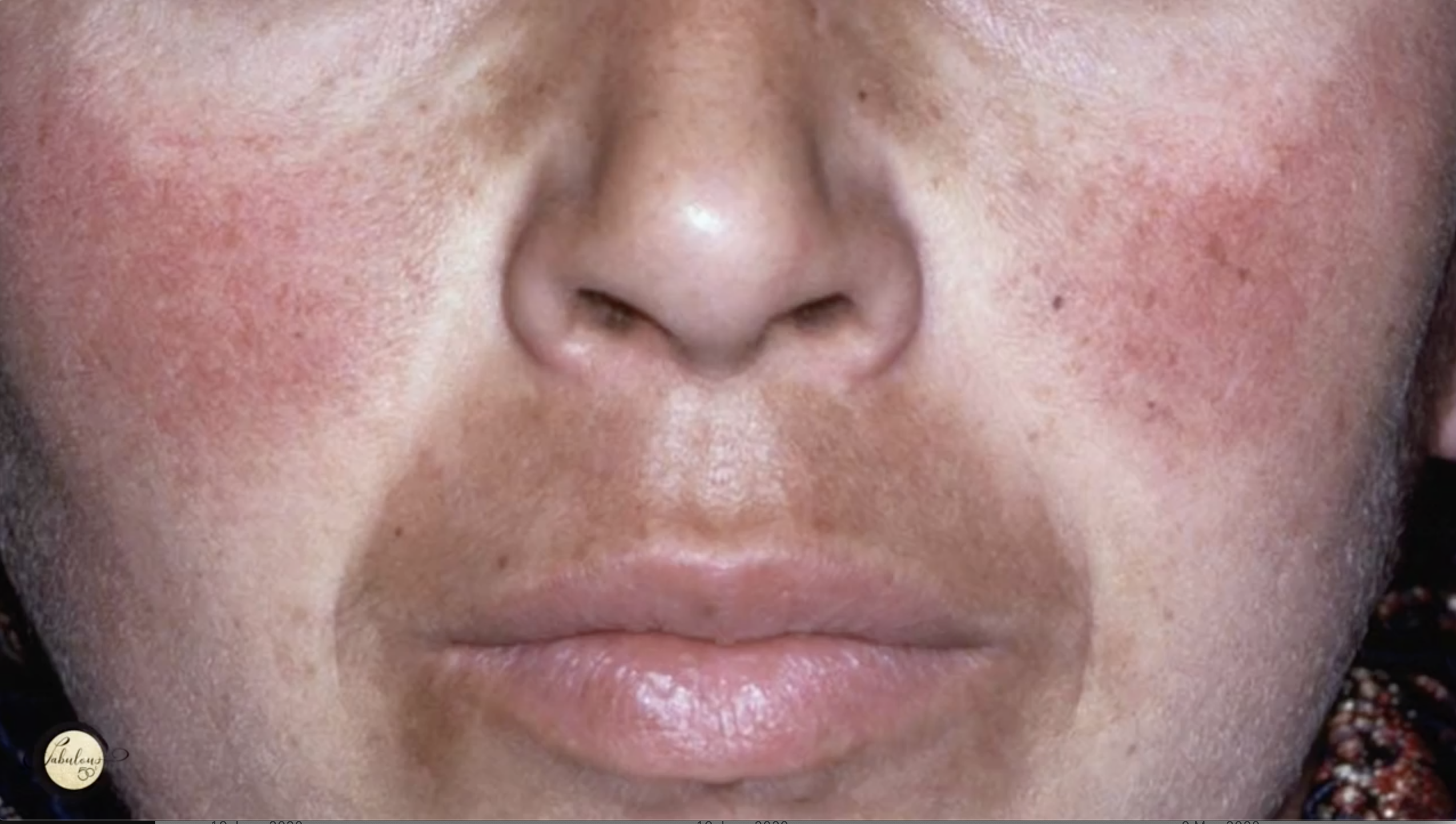 HOW TO COVER MELASMA WITH CONCEALER
Now comes the fun part. The solution.
If we can understand colour theory and the relationship between certain colours, we can use that knowledge to our advantage when covering melasma.
As melasma appears as a brownish colour, we can use a peach coloured concealer to cover the melasma effectively. This is because brown is made up of red, yellow and blue. We are focussing primarily on targeting the blue hue in melasma and in doing so with a peach colour, we can also level out the red and yellow hues.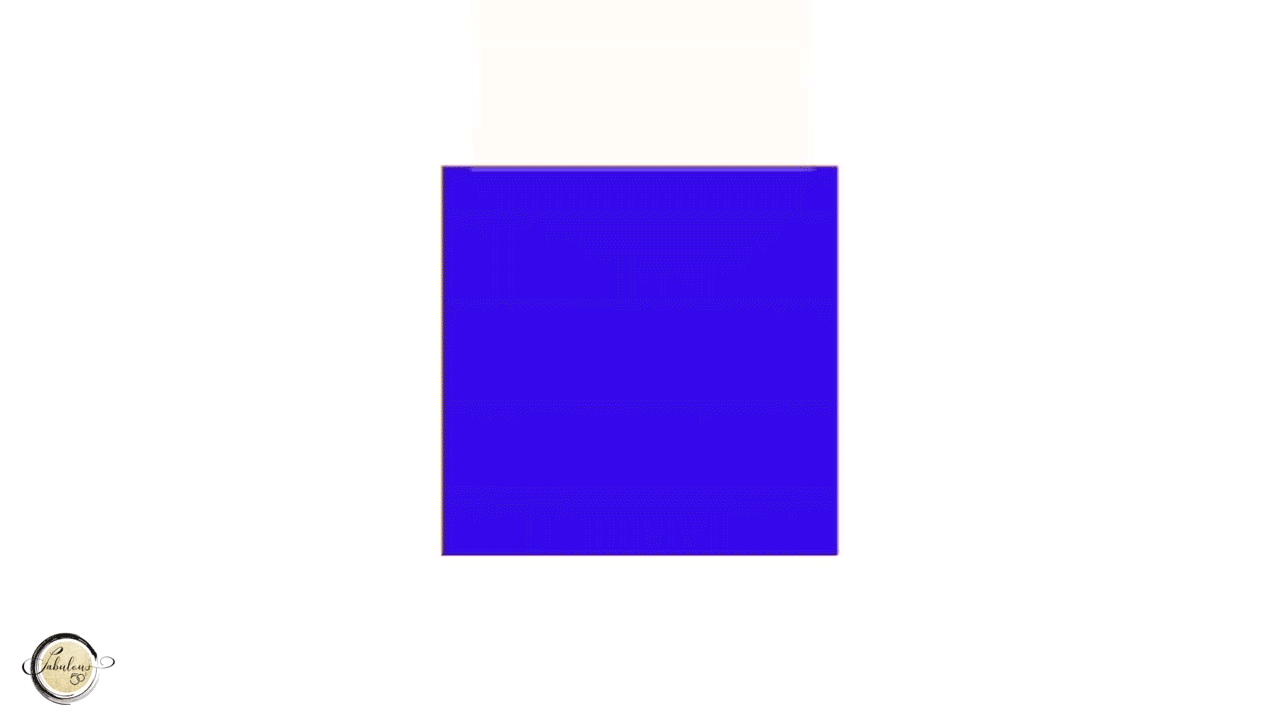 Referring to the colour wheel below, we can see that the blue is sitting directly opposite what is effectively a peach colour. Opposite colours on the colour wheel when applied on top of each other have the ability to flatten and neutralise the hue.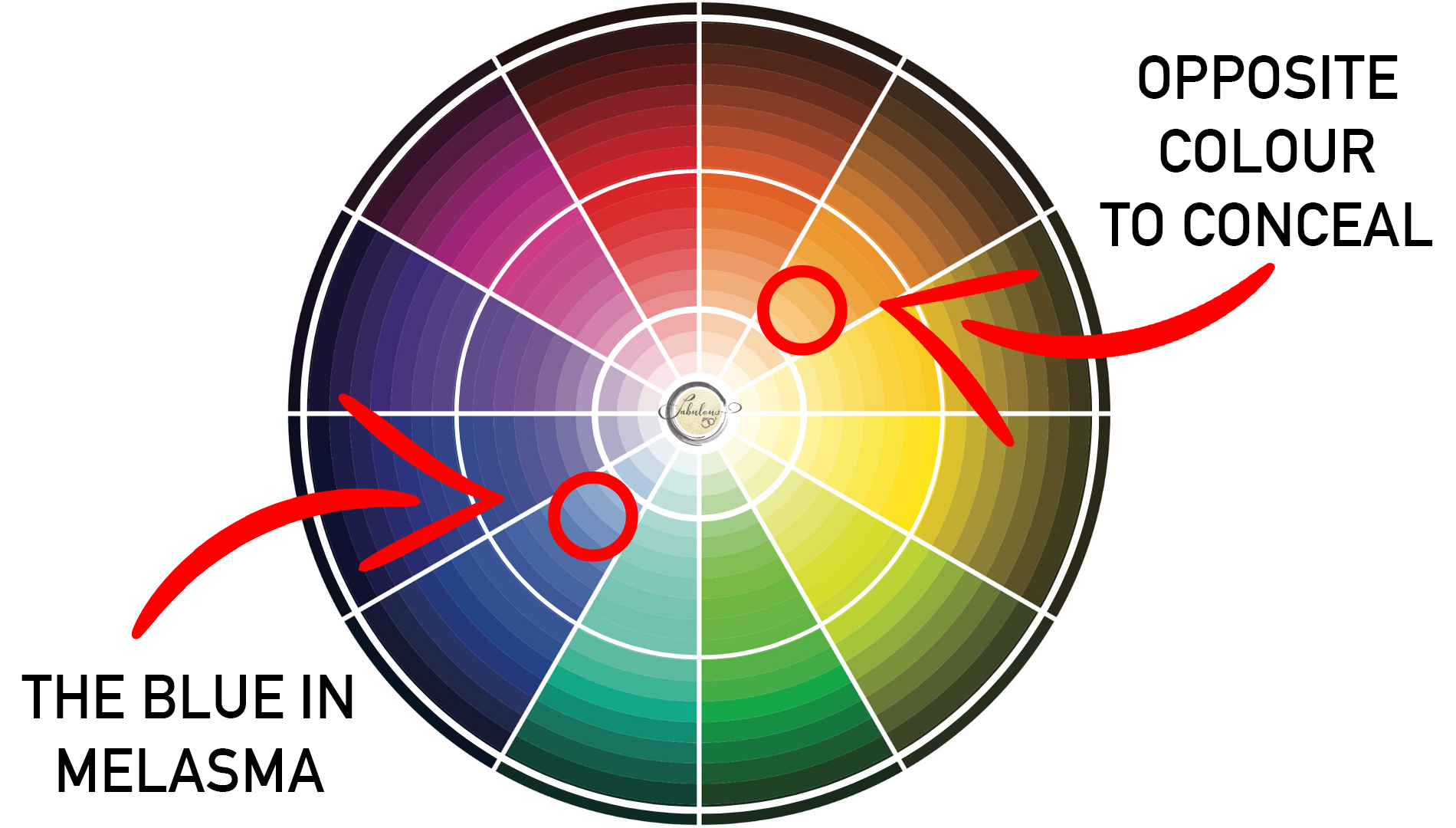 In most cases, we would apply a foundation first. However, this is not the case when covering melasma. Make sure you apply a concealer first in the affected areas and use a light dusting of powder to set the concealer in for an all day hold. Remember, less is more here. 
Finally, apply a light layer of foundation as you normally would and dab it in with a beauty blender. Using this concealing technique will eliminate the need to overuse foundation. If you use too much foundation, this will only act to over emphasise lines and wrinkles.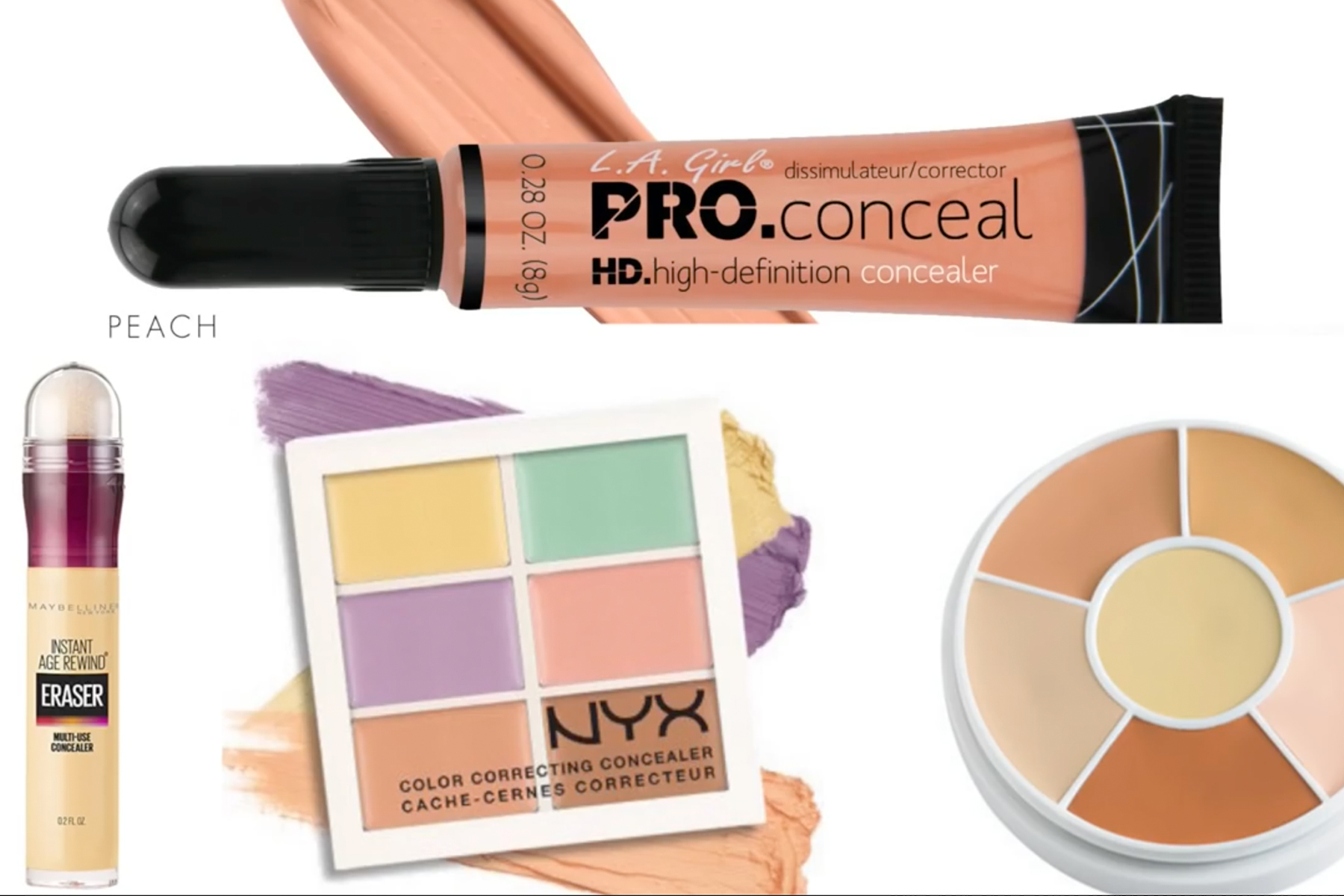 To shop concealers and products that will help you best cover melasma, scroll down to the bottom of this page and for a  full explanation and demonstration of how to cover melasma with concealer, make sure you check out this video on my YouTube channel.
There are also topical treatments available that target the discolouration and return it to its natural hue. Hydroquinone is one such treatment that can be purchased over the counter or prescribed in higher dosages by a dermatologist. Paula's choice triple action dark spot eraser contains 2% Hydroquinone and can be added to any skin care routine before moisturiser. The ordinary's vitamin C suspension will also work wonders by brightening your complexion over time to even out your skin tone. Both the vitamin C and the triple action dark spot eraser will make your skin a little sensitive so make sure you also use an SPF 50+ during the day. 
The Ordinary Vitamin C Suspension
Melasma is just a thing. It's troublesome and maybe a little disheartening but can be treated and covered very easily as long as you follow these simple tips. I really hope that you find these techniques useful if you are experiencing melasma and feel really, really good about how you look again.
Disclaimer: This content is not sponsored and all opinions are 100% my own. If I LOVE a product first, and there is an affiliate link available, I will use it. However, I will NOT look for a product that pays a commission first, and then do a review…EVER!
Some links are affiliate links. If you click a link and buy something, I may receive a small commission for the sale. It doesn't cost you anything extra and you are free to use the link or not. Its totally up to you. If you do use my links…Thank you so much xxx