Choosing the perfect foundation can be a tricky process. While there's a sea of options out there to choose from, finding the right formula for your skin type, considering the coverage you want, and making sure the product is formulated with your mature skin in mind can be extremely time-consuming.
My all-time favourite makeup product is foundation due to its versatility and range; no two foundations are the same!
For day-to-day use, I like to use a wide range of foundations depending on how I feel, the occasion and the overall coverage I am looking for.
Foundation is my absolute favourite thing to buy and try when it comes to makeup and in this article, I am going to go over each of my favourites and why they are perfect or mature skin.
What Is Foundation Makeup?
A foundation is absolutely essential in your makeup line-up for mature skin as it will cover blemishes, diminish the appearance of fine lines and wrinkles and correct discolouration (such as melasma).
There is a fine line to balance when looking for and applying our foundation between full coverage and a 'caked on' appearance. Mature skin can't tolerate this as it creates a mask look, which only makes our skin look older.
In this article, I bring you the top 12 best foundations for mature skin for you to choose from. Whether your skin is oily, dry or combination, or you're looking for light or full coverage, you will find your perfect match among these options.
This article aims to make your struggle to find a long-lasting formula easier for you.
When we talk about makeup, "no-make-up makeup look" is the hot trend of 2021. This means light to medium coverage and a natural looking foundation. The key is to achieve a sbbtle dewy and luminous look.
Understandably, at times it may be tempting to apply a heavy foundation, however, remember that excessive makeup can highlight wrinkles even more and give a dry look to your skin, particularly during winter.
All of the foundations that in this list, tick the box for making your skin look dewy and vibrant and won't make your skin look dull, lifeless and emphasise wrinkles.
My skin is medium to dry, and I choose foundations with a moisturising nature, designed especially for mature skins.
Moreover, I avoid heavy coverage so that the foundation doesn't settle into wrinkles and fine lines but thoroughly blends into the skin and stays put through the entire day. See how to apply foundations on mature skin to minimise and disguise wrinkles and fine lines.
You may also watch:
Look Younger Using These Foundation Tips Over 50! <Click Here>
The Best Dewy Foundations Over 50! <Click Here>
12 Best Foundations for Mature Skin
Let's dive into the 12 best foundations for mature skin – 2021, perfect for women over 50.
Touche Eclat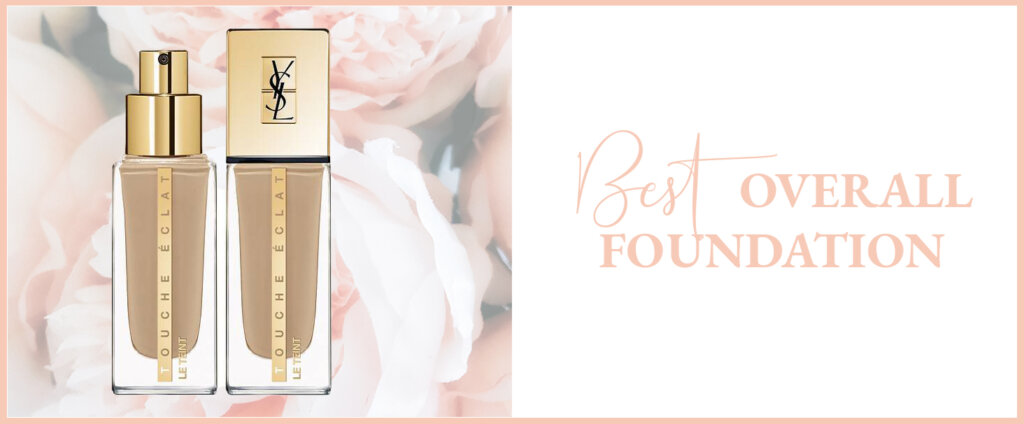 If you want to give a light coverage and glowy look to your skin, Touche Eclat Le Teint foundation by Yves Saint Laurent is the perfect option for you.
I have been using this glorious formula for over 10 years and reach for it on days when I'm out and about with friends, mostly because the light reflecting particles in the formula make your skin look great.
Being a classic, Touche Eclat lies on the reasonable side of our pricing palette, giving you extra radiant and glowy skin. The foundation ensures proper moisture, without minimizing its natural essence.
Things I love about this product:
Moisturising
Has an SPF Value
Light reflecting particles create a 3D effect
L'oreal True Match Super-Blendable Makeup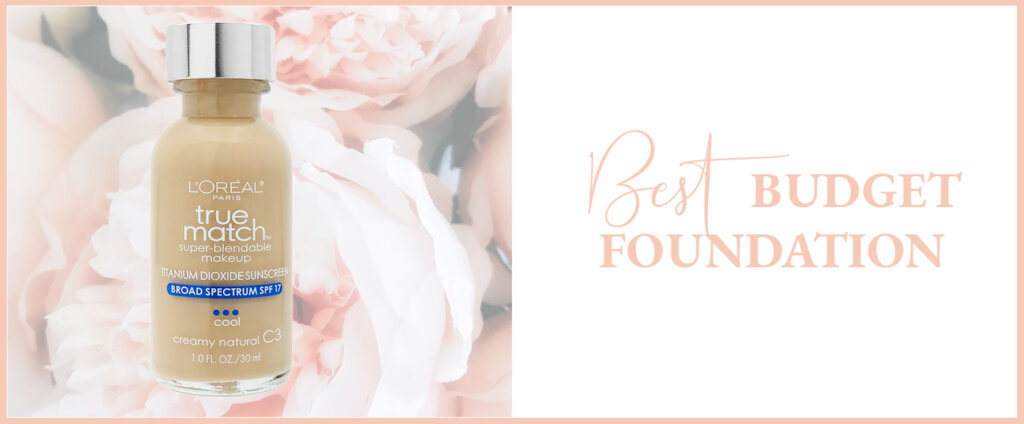 L'oreal is the name, known and trusted by women all around the world. Whether you seek haircare or skincare, it has a wide array of products with all the essentials you need in an affordable price range.
This L'oreal foundation is an impressive foundation with an extensive shade range.
I find the L'oreal True Match stands out among them because it feel so nice on the skin and lasts for hours without having to re apply.
It has a runny and watery consistency as it is based on water and silicone, and contains Vitamins A & C, which makes it easily blendable and results in an even application.
Things I love about this product:
Blends easily
Wide range of shades
Highly affordable
Cover girl + Olay Simply Ageless Makeup 3 in 1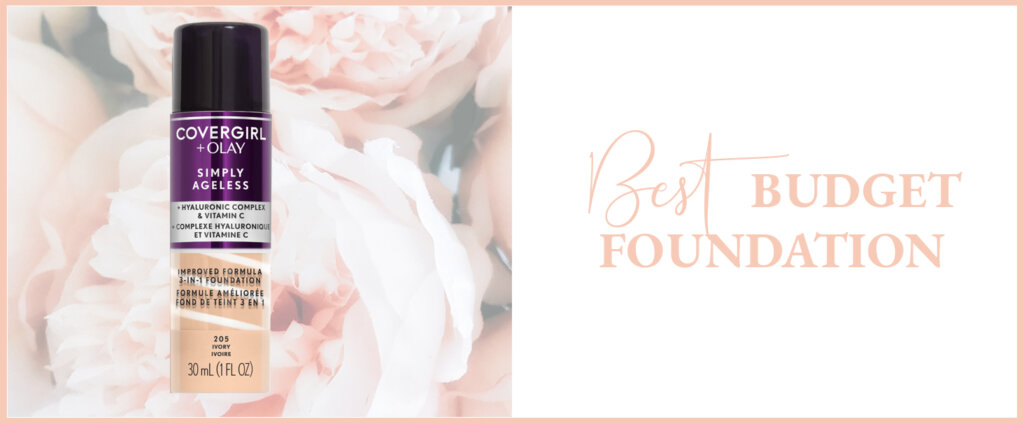 Olay is one of the classic brands staying relevant in the beauty zone for years. I loved their combo with Covergirl, and Ageless Makeup is one of the best foundations for younger-looking skin.
This foundation gives a smooth and creamy texture to your skin by easily blending into the skin. It also has a classic Olay scent that gives a refreshing feel without being too noticeable.
It has a limited range of shades, each with the perfect formula to avoid cakiness and lifting your skin to its perfect tone.
Things I love about this product:
Non-cakey look
Smooth texture
No layering effects
Kryolan Vitacolor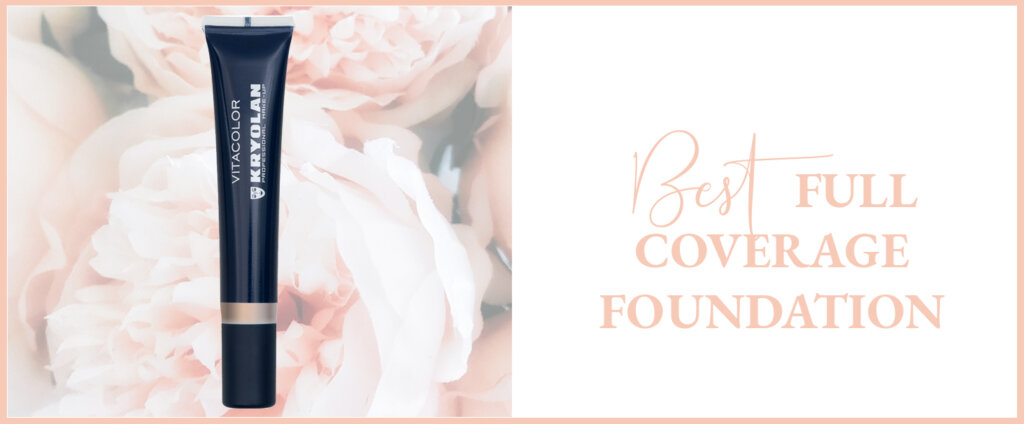 This product is amazing for a fresh look. I Love this formula and I mix it with a foundation thinner from Kroylan to create the most Devine coverage and consistency for my skin. Click here the for the Kyrolan Makeup Blend.
Not many people are aware of this foundation, but it is a fabulous range, giving you 100% proven coverage to reduce sunspots, unevenness, and redness: Plus it is vegan and has no harmful chemicals.
For every woman who's looking for a consistent solution to her ever-changing foundation options, Kryolan Vitacolor is an ideal foundation for mature skin as it never settles into your wrinkle and fine lines.
Things I love about this product:
Total coverage
Reduces imperfections
Highly pigmented
Can be mixed to create a medium or sheer coverage
***Makeup Artist Recommended
RCMA Shinto Series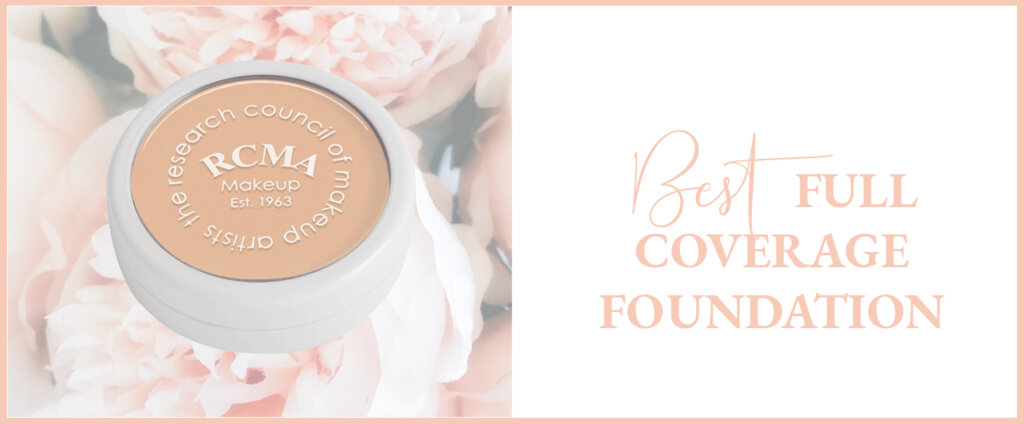 RCMA is known for its latest formula and amazing shades. It is available in 18 compatible shades. It is a vegan product range made up of pure waxes and pigments, complementing with vegetable oil.
This foundation is best warmed up with fingers prior to application and gives a true radiant skin like finish. It provides medium coverage, leaving you a fresh youthful skin for your carefree soul.
You can buy a RMCA foundation palette and mix and match colours to create the perfect shade for your skin, so if you have a face that is difficult to color match, you will love this option.
Things I love about this product:
Widest range of shades
Vegan friendly
Perfect skin like finish
If you are looking for additional coverage, see how to conceal and hide your imperfections plus brighten and highlight the parts of your face that are sunken in or puffy.
IT Cosmetics Your Skin But Better Foundation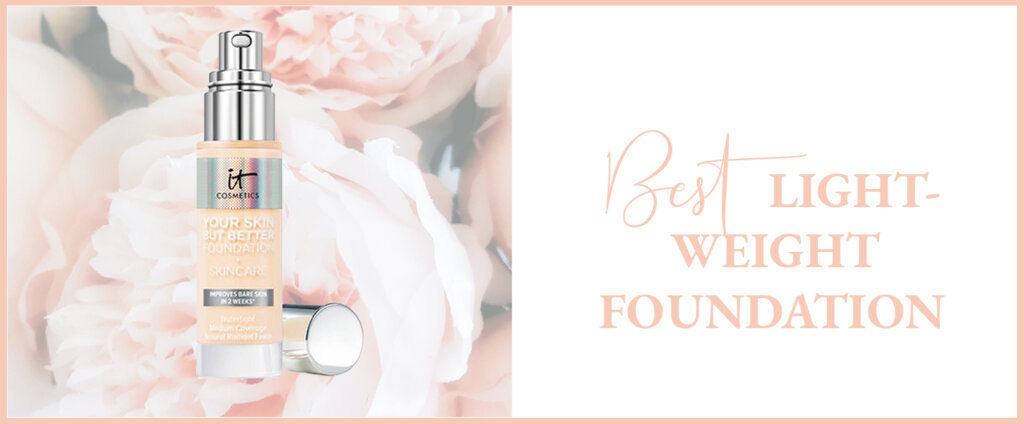 "Your Skin But Better" foundation is undoubtedly the best for treating your skin better than ever.
If you don't want a cakey look and are afraid of the mask layering on your face while applying, then IT Cosmetics' foundation range is awesome.
I enjoy wearing this formulation to the gym because it appears natural and unmade up. But it does a great job of evening out my skin tone, giving me the best no-makeup look.
Things I love about this product:
Dewy satin finish
Lightweight, medium coverage
Perfect for a no-makeup look
Makeup Forever Water Blend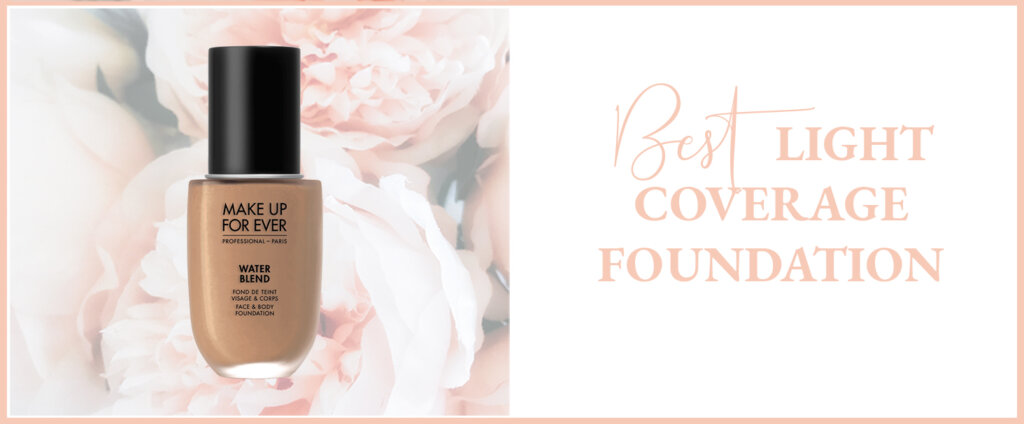 Makeup Forever has chosen the perfect name for this liquid foundation i.e Water Blend. It is one of the lightest foundations you can find and feels like you are applying a nourishing serum.
Its blending texture and running consistency make it seem like there's water mixed in it.
Mind you, light coverage doesn't mean less coverage, this foundation doesn't require a second application, and most importantly it completely hydrates your skin. It's perfect for summer use.
Things I love about this product:
Very light texture yet gives good coverage
Good for summer and wearing outdoors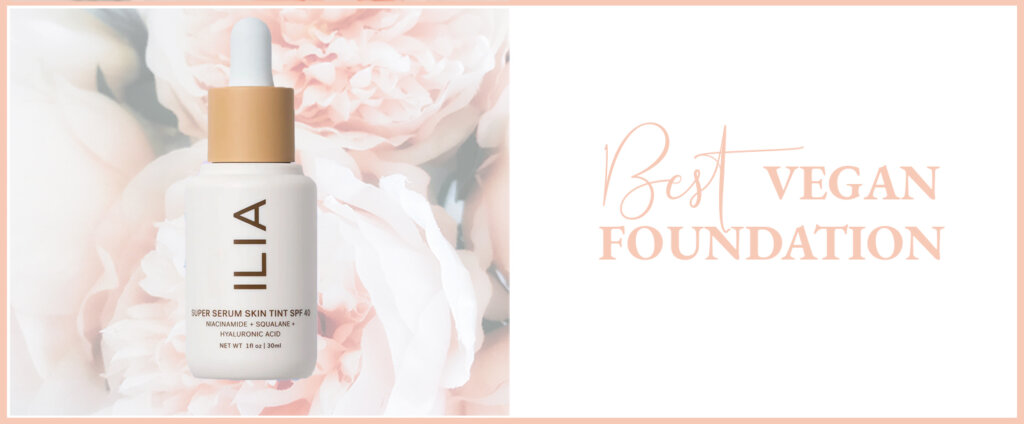 ILiA Super Skin Tint SPF 40
If you want to give your skin a dynamic look with a tint, but want to stay within the vegan boundary, then ILiA's super skin tint can seal the deal for you.
This foundation is based on a gorgeous medium coverage formula, elevating your original skin. It is very moisturising that keeps your skin fabulous over 50.
Things I love about this product:
Medium coverage
Softens fine lines
Boosting the effects of antioxidants
If a light tint is what you are in search of, check out this article on Top tinted moisturisers for Mature Skin.
Clarins Extra-Firming Foundation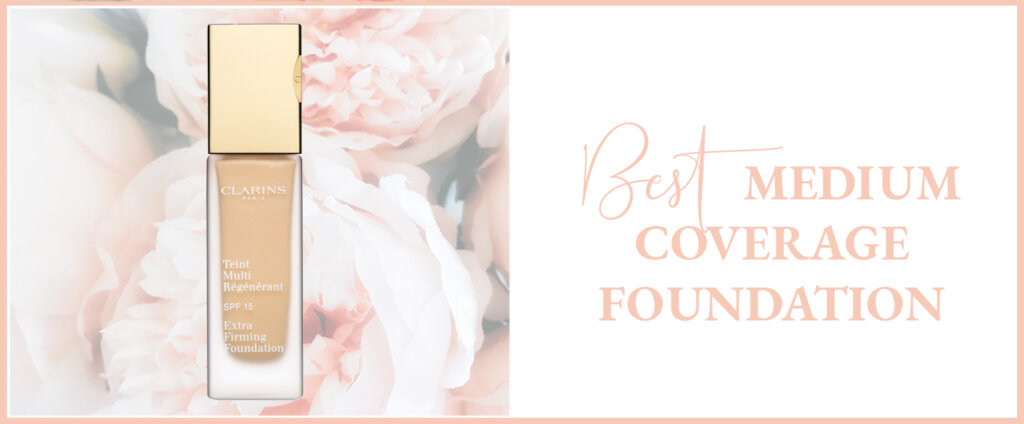 The extra firming foundation with sunscreen and rich texture can be everybody's favourite. Clarions sits in the medium price range and presents great value for money.
It's loaded with anti aging ingredients and gives you an oil-free base for exceptional firming and tightening of mature skin. It helps you to reduce imperfection, avoiding uneven complexion or spots.
Things I love about this product:
Skin tightening
Oil-free base
Evens skin tone
Westman Atelier Vital Skin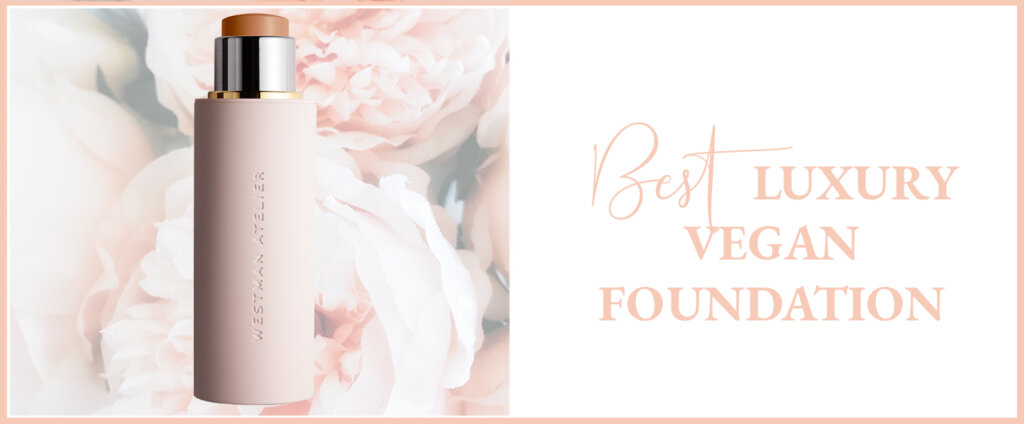 If you have been using luxury products for your skin and want to stay in the same range, try out Westman Atelier Vital Skin.
I love this foundation because it feels so creamy and light on my skin, it's kind of luxurious in feel and application.
The finish is dewy, radiant, and skin-like, and I highly recommend it. It's a great choice, particularly for mature, dry skin.
Why I love it
Improve skin freshness
Noticeable radiance
Luxury buttery formula
Dior Forever Skin Glow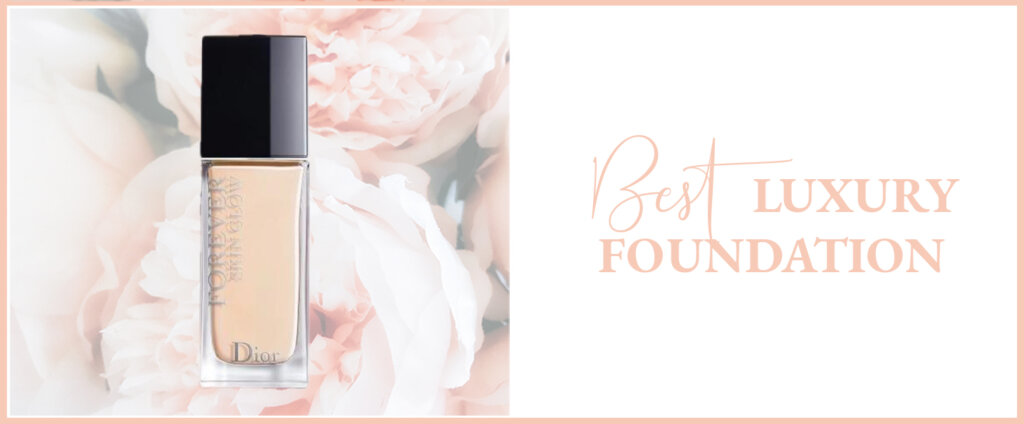 One of my favourites in the luxury range is the Dior Forever Skin Glow. It provides full coverage yielding even skin tone and perfect moisture, resulting in youthful skin.
It is a long wearing formula with just a one-time application needed, although I always add a second layer to my T zone.
This foundation will give you confidence to bare your skin, giving the perfect amount of coverage and softening skin effect.
Why I love it
A small amount goes a long way
Gives a prominent glow
Luxurious feel to the skin
Giorgio Armani Luminous Silk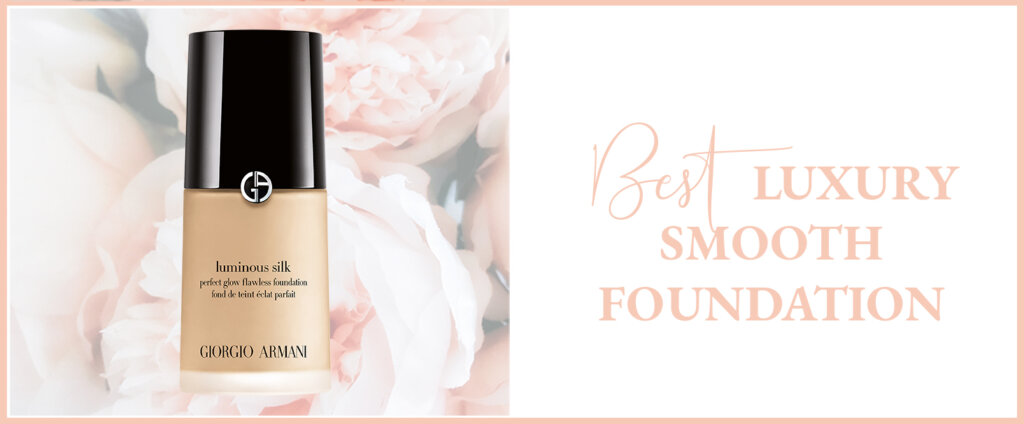 Giorgio Armani's Luminous Silk foundation is the one for which you could fall in love right away. It is best suited for women over 50s with its buildable texture and creamy consistency.
This foundation has versatile features that act as sunscreen on sunny days while keeping the moisture up during winters.
With the Luminous Silk foundation, you can never have a bad makeup day!
Why we love it
Good for oily skin
Air-brushed finish
Naturally luminous
Now that you have several amazing options of foundations for mature skin to choose from, it's time to take the decision and get your next favourite foundation.
Do you apply eye makeup on daily basis? Check out this tutorial with tips and tricks that will help you conceal your hooded and droopy eyelids to create a youthful, more radiant eye makeup look that you can wear every day.