Are you ready to set your arms on fire and sculpt those muscles in just 10 minutes? Look no further!
Toning your arms requires losing fat and building muscle. When combined, these two actions tone and define muscles. Working out with weights helps achieve this.
Weights add resistance to your workout, making your muscles work harder. This strain builds muscle, giving you a chiseled look. Workouts with weights are great for toning your arms, no matter how experienced you are.
In this quick and effective workout, we'll guide you through 10 exercises using dumbbells, ensuring a burn that promises results.
The key to success? Choose a dumbbell weight that challenges you, making each repetition count.
Your Guide to a 10-Minute Arm Toning Workout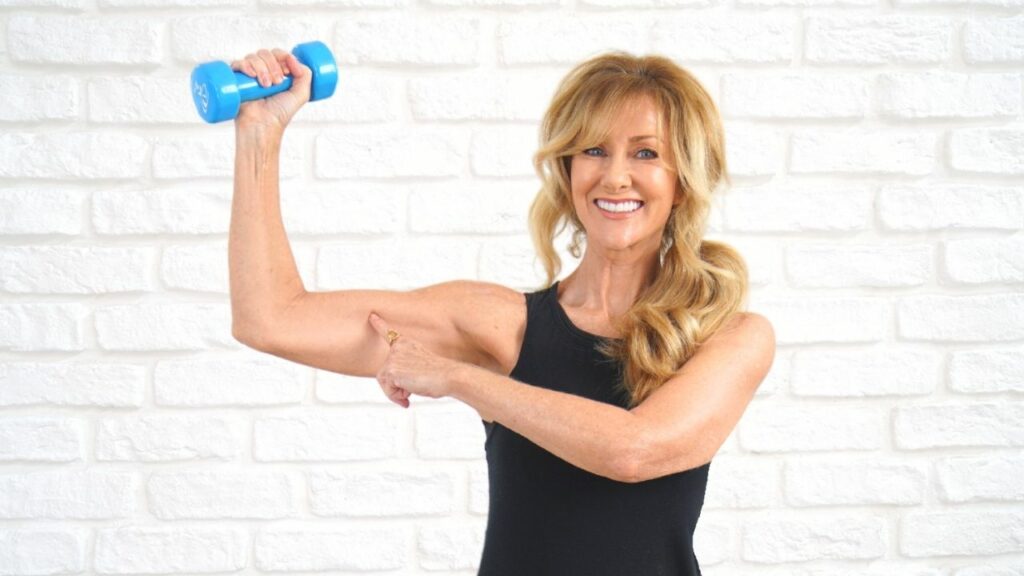 This 10-minute arm workout with weights includes three key sections, each focusing on a different area of your arm: the bicep trio, sculpting shoulders, and tricep focus.
The Bicep Trio
The bicep trio includes three exercises: standing bicep curls, hammer curls, and concentration curls. Start with a weight that feels challenging but doable, performing each exercise before moving on to the next.
Sculpting Shoulders
These include the shoulder press and arm lifts. Lift your weights up and down, stopping at shoulder height. Challenge yourself, as beautiful arms require dedicated effort. For an extra challenge, hold the dumbbell weight in both hands. Your shoulders will thank you later.
Tricep Focus
This includes tricep kickbacks, double arm tricep extensions, and close grip push-ups. Address those "bat wings" by focusing on your tricep muscles. Extend the dumbbell back, maintaining control and avoiding swinging movements. Keep your back straight and feel the burn.
Put those weights down and finish off your workout with arm circles. Celebrate the strength you've built and revel in the moment—strong, fit, and absolutely fabulous.
Tips to Maximize Your Arm Workout
It is important to remember a few things when you work out your arms. Firstly, always maintain good form. This not only prevents injury but also ensures that you're targeting the right muscles.
Secondly, don't be afraid to increase the weight as you get stronger. You want to challenge your muscles to promote growth.
Lastly, consistency is key. Aim to incorporate this workout into your routine three times a week for the best results.
READ ALSO: 10 Best Toned Arm Workouts for Women Over 50
Necessary Equipment for a Toned Arm Workout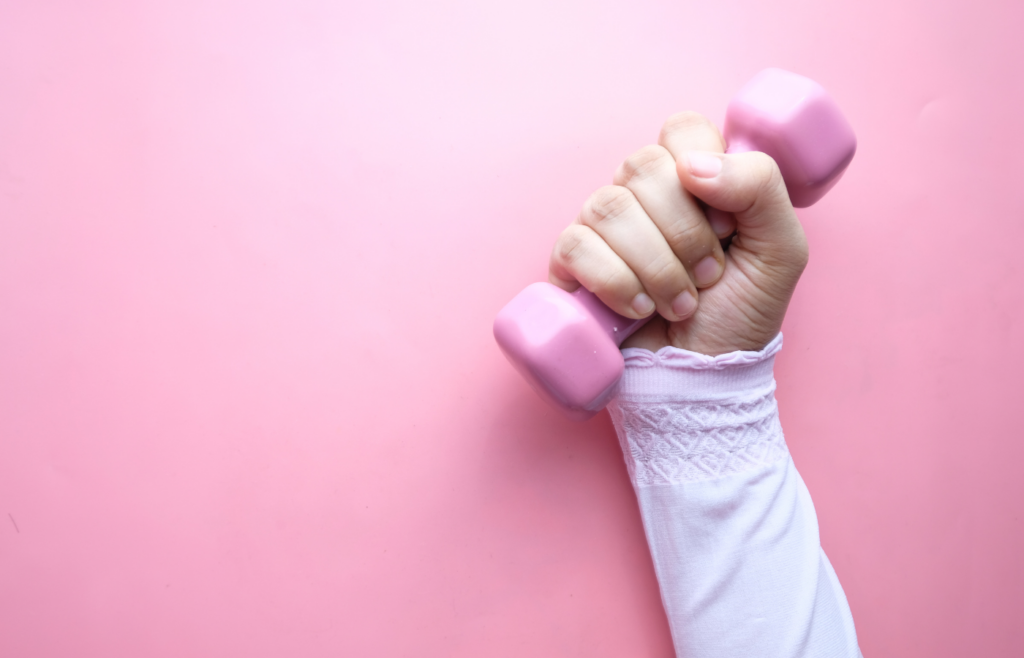 The great thing about this toned arm workout is that it doesn't require much equipment. All you need are a pair of dumbbells. If you're new to weight training, start with lighter weights and gradually increase as your strength improves.
Closing Thoughts
Toning your arms doesn't require hours in the gym. With just 10 minutes and a pair of weights, you can achieve toned, strong arms.
The key is consistency. Implement these exercises into your routine regularly, and you'll start to see results. Remember, fitness is a journey, not a destination. Every workout brings you one step closer to your goals.
So, why not give this 10-minute arm workout with weights a try? It's a practical, efficient way to tone your arms, and it's suitable for all fitness levels.
Get started today and watch your arms transform!