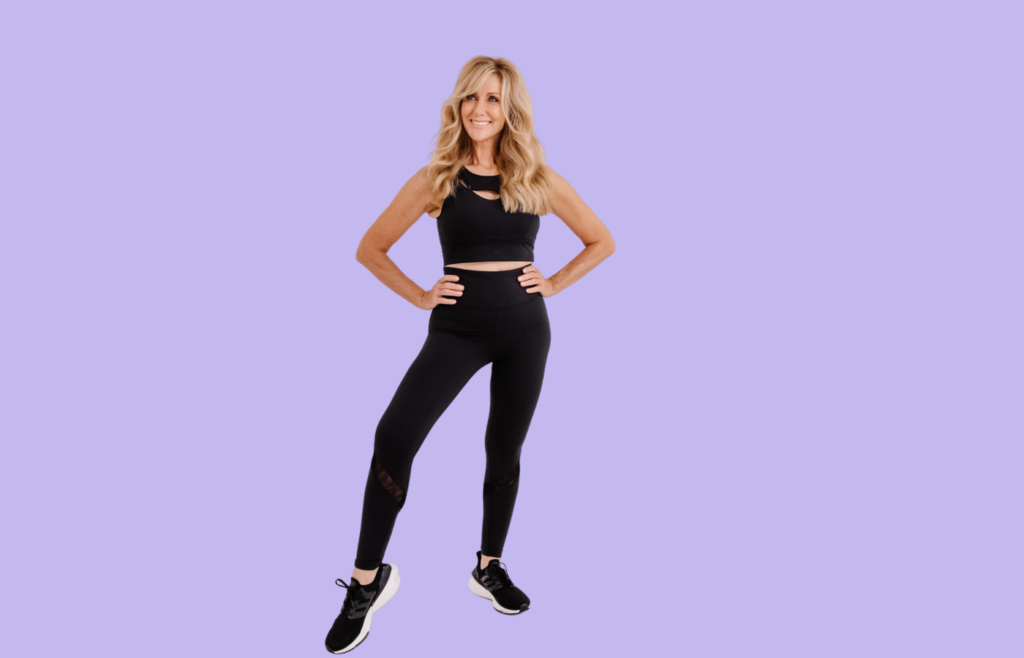 You may be wondering how walking can burn fat. After all, you've been walking since you were a toddler, and you weren't losing weight then.
Well, as it turns out, walking is one of the easiest ways to lose weight, and it's powerful too.
Walking is a low-impact aerobic exercise that can be easily adjusted to suit your fitness level and schedule. It's easy to start because you don't need equipment or a gym membership. You only need comfortable shoes and motivation.
Today, you'll learn how you can transform walking into an effective workout with my 30-minute fat burning walking workout with no equipment.
So, lace up your sneakers and let's get started on your journey to a healthier, slimmer you!
30-Minute FAT BURNING Walking Workout | No-Equipment Cardio!
Walking as exercise can help one lose weight. My walking workouts are low impact, at home workouts designed for women over the age of 50 to help them walk off excess weight.
Try out this brand-new 30-minute indoor walking workout to get in shape, shed some pounds, and improve your overall well-being.
READ ALSO: The All-Round 15-Minute Walking Workout for Weight Loss
The Science Behind Burning Walking Workout
You might be asking yourself, "How exactly does walking help me burn fat?" The answer lies in the way your body uses energy during physical activity.
Walking causes your body to expend calories, which in turn provides your muscles with fuel. These calories originate from a variety of sources, including carbohydrates, fat, and protein. Your body will rely more on carbohydrates for energy as the intensity of your workout increases, and the percentage of fat that will be burned will decrease as a result.
However, your body is able to burn a higher percentage of fat when you maintain a moderate intensity throughout the activity, such as when you are walking.
Studies have shown that walking can boost your metabolism, which in turn helps you burn more calories throughout the day.
Walking also reduces belly fat, which is linked to heart disease, type 2 diabetes, and certain cancers.
In addition to burning fat, walking improves your health. It strengthens your heart, lungs, and muscles, lowering your risk of chronic diseases like heart disease, stroke, and type 2 diabetes.
Plus, walking releases endorphins, which reduce stress and boost your mood.
READ ALSO: 30 Min Weight Loss Walking Workout (Low-Impact Fat Burn At Home)
Tips For Maximizing Fat Burning During Walks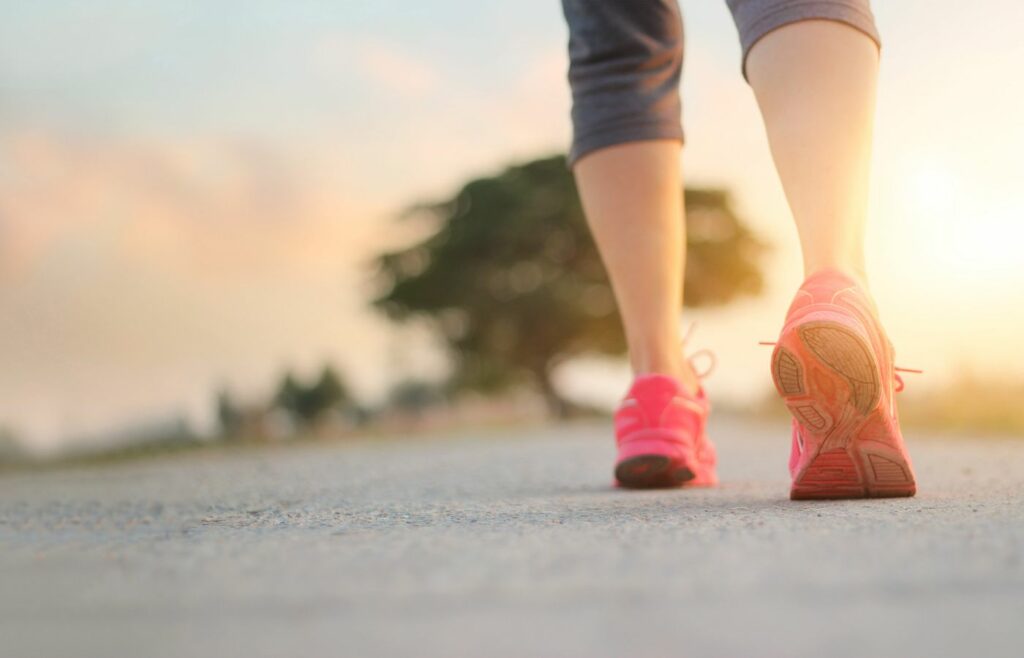 If you want to burn the most fat on your walks, there are a few things to remember.
Be consistent
Consistency is crucial when it comes to reaping the fat-burning benefits of walking. If you're short on time, consider breaking your walking workout into smaller, more manageable segments.
Mix it up
Variety is essential for keeping your walks interesting and challenging. You can use your own body weight to strengthen and tone muscles while burning fat.
Fuel your body
Eating a balanced diet full of fruits, vegetables, whole grains, lean protein, and healthy fats can boost fat burning and support walking workouts. Before, during, and after walks, drink plenty of water.
Monitor your progress
Keep track of your walking workouts to stay motivated and track your progress. This will help you track progress and stay focused.
Combine walking with strength training
Strength training can increase metabolism and fat-burning by building lean muscle mass. Strengthen all major muscle groups by adding strength training exercises to your fat burning walking workout routine.
WATCH ALSO: 20 Minute GET FIT Indoor Walking Workout [Walk At Home]
Closing Thoughts…
A fat burning walking workout is a great way to improve your health and fitness. It can help you burn fat and feel great when combined with a healthy diet and strength training.
---
Ready to lose weight fast? Check out our weight loss challenges to get in shape, tone your muscles—from eating healthy to staying active, you'll get everything you need to achieve your fitness goals.