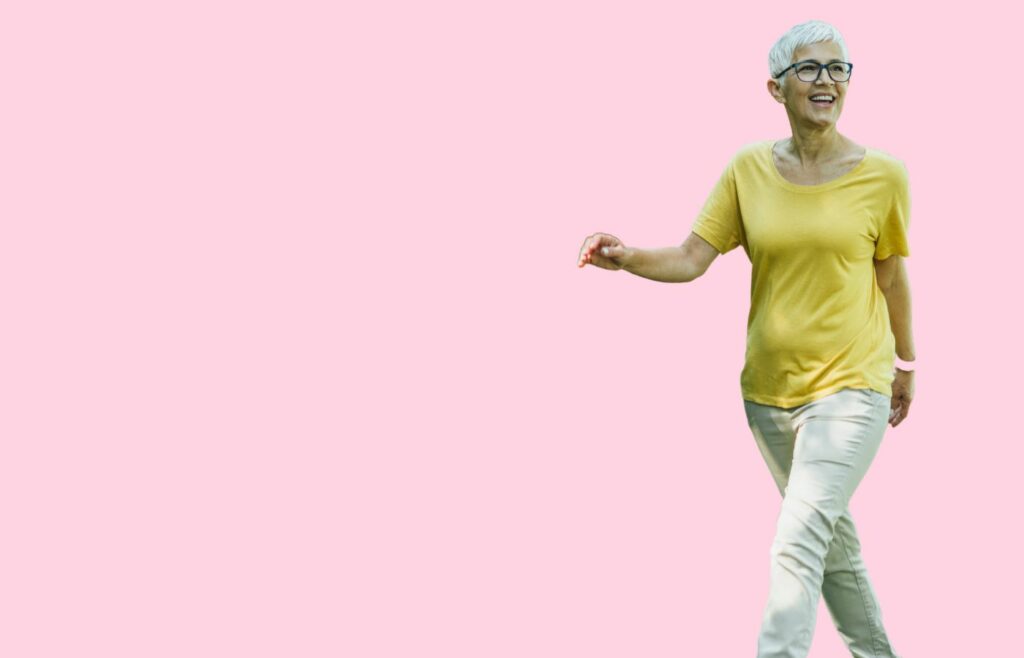 Walking for weight loss is the best way to prevent age-related muscle loss.
As we age, our muscles tend to lose their strength and tone, but walking helps preserve and even improve muscle mass. It also strengthens core muscles, improving balance and stability—something we all need as we age.
Gone are the days of sweating it out in the gym and torturing yourself with fad diets. For those over 50, it's time to embrace the most natural and effective way to lose weight.
Walking for weight loss is so simple and effective that you'll wonder why you didn't start sooner.
Put on your sneakers and let's discuss why walking is the best weight loss method for women over 50. To guide you, I created a 15-minute full-body walking workout to burn fat, get fit, and build muscle.
It's easy to fit this 15-minute walking workout into your daily routine because you can walk anywhere, anytime, and at any pace.
15 Minute Walking Workout For Weight Loss: Complete Full Body Workout!
This 15-minute full-body walking workout burns fat, builds muscle, and gets you fit.
It's an indoor walk at home with 5 minutes of arm, abdominal, and leg workouts, each 40 seconds long, and a 20-second walk in between each section. This low impact workout is suitable for seniors and women over 50.
This full-body walking workout is a fantastic way to boost your mental well-being. Walking and working out your arms, legs, and abs releases endorphins that reduce stress and anxiety and boost your mood. You'll walk your way to a happier, healthier you while losing those stubborn pounds.
Don't underestimate this full-body walking workout for weight loss in women over 50. It improves mental health, maintains muscle tone, and is gentle on joints.
So ladies, it's time to get walking – and watch those pounds melt away!
READ ALSO: 30 Min Weight Loss Walking Workout (Low-Impact Fat Burn At Home)


From Head to Toe: The Benefits of a Full-Body Walking Workout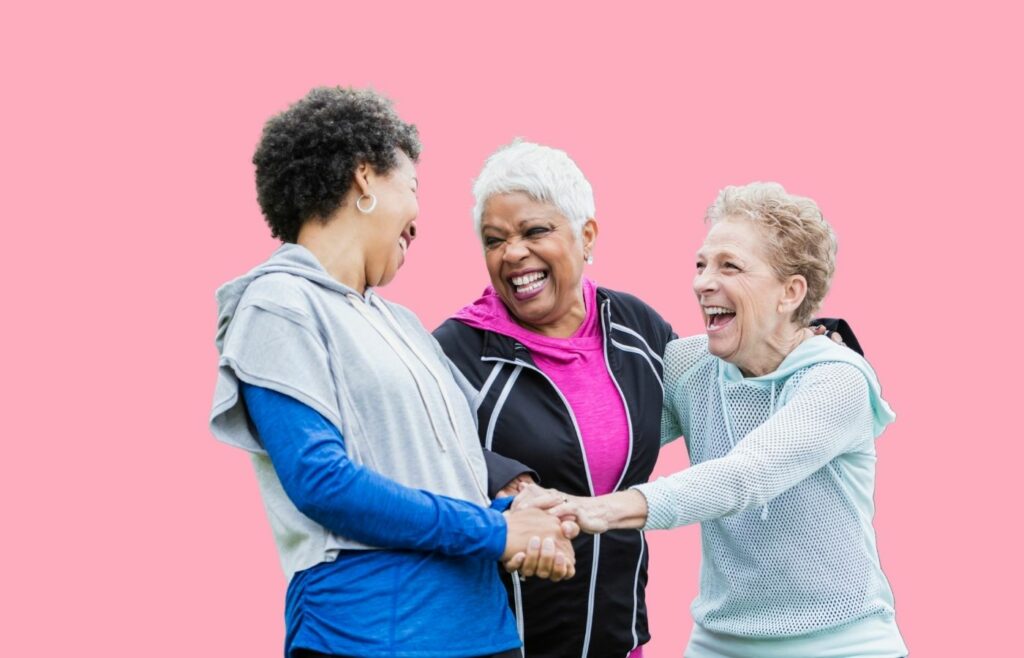 Imagine working every muscle group in one sweaty session, along with a walk that burns calories in your home. That's a great weight loss strategy!
A full-body walking workout is the unsung hero of exercise. It is the most efficient way to work out because it works all of your major muscle groups and speeds up your metabolism. Engaging multiple muscle groups simultaneously burns more calories and stimulates muscle growth, which boosts fat-burning. It's low-impact, stress-reducing, and easy to do, but it burns calories just as well as high-intensity cardio.
But wait, there's more!
Beyond weight loss, this winning combination has many benefits. Full-body workouts improve strength, flexibility, and balance, while walking workouts strengthen your heart and relax your mind. Talk about a holistic approach to wellness!
Don't undervalue the effectiveness of a full-body workout and a walking workout if you're thinking about losing weight. This is the fitness bliss you need!
Walking For Weight Loss FAQs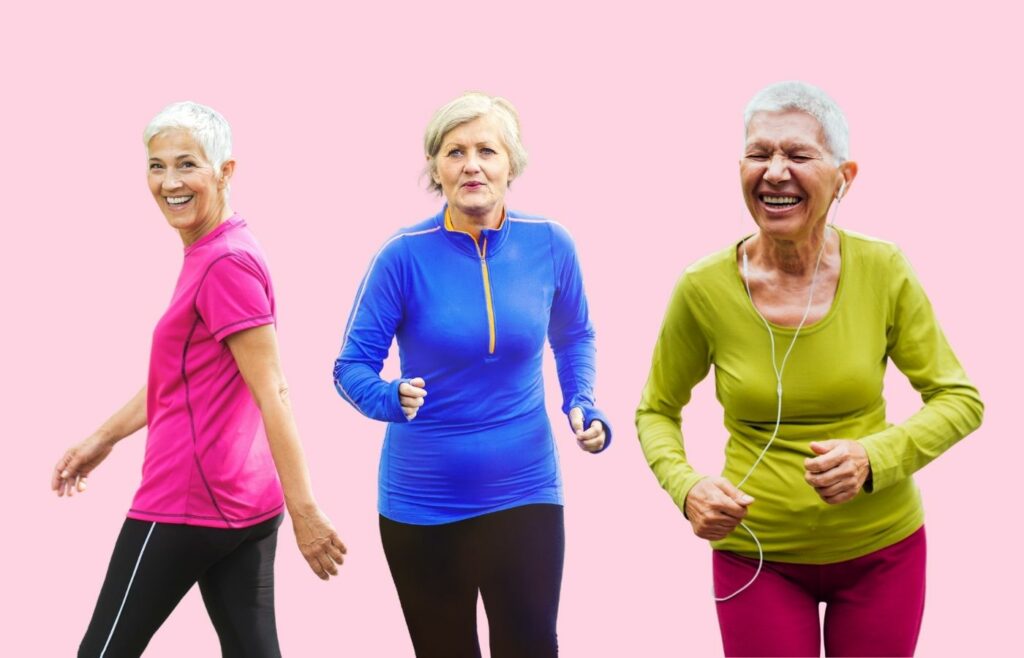 Walking is a simple way to lose weight and get fit. But with so many misconceptions about this type of exercise, it's no wonder people have questions. The most frequently asked questions about walking for weight loss are below.
Q: How much should I walk to lose weight?
A: Your weight, fitness level, and diet determine how much walking you need to lose weight. However, experts advise 150 minutes of moderate-intensity walking per week, or 30 minutes a day, five days a week.
Q: Is walking alone enough to lose weight?
A: While walking is an effective way to lose weight, it's not enough on its own. That's why I created this full-body walking workout, which works on your arms, legs, and abs.
Q: Can I lose belly fat by walking?
A: Walking can help you lose belly fat, but you should also do core exercises like planks and crunches. Eating well and losing weight can also help your midsection.
Q: How fast should I walk for weight loss?
A: Your fitness level determines how fast you walk for weight loss. A brisk pace of 3-4 miles per hour is best for burning calories and improving cardiovascular health.
Q: What should I wear when walking for weight loss?
A: Walk for weight loss in comfortable, breathable clothes and supportive shoes. Drink lots of water and layer up in cool weather.
WATCH ALSO: 20 Minute GET FIT Indoor Walking Workout [Walk At Home]
Closing Thoughts…
Walking for weight loss is a great way to improve your health and fitness. By incorporating it into your daily routine, along with a healthy diet and strength training, you can achieve your weight loss goals and feel great.