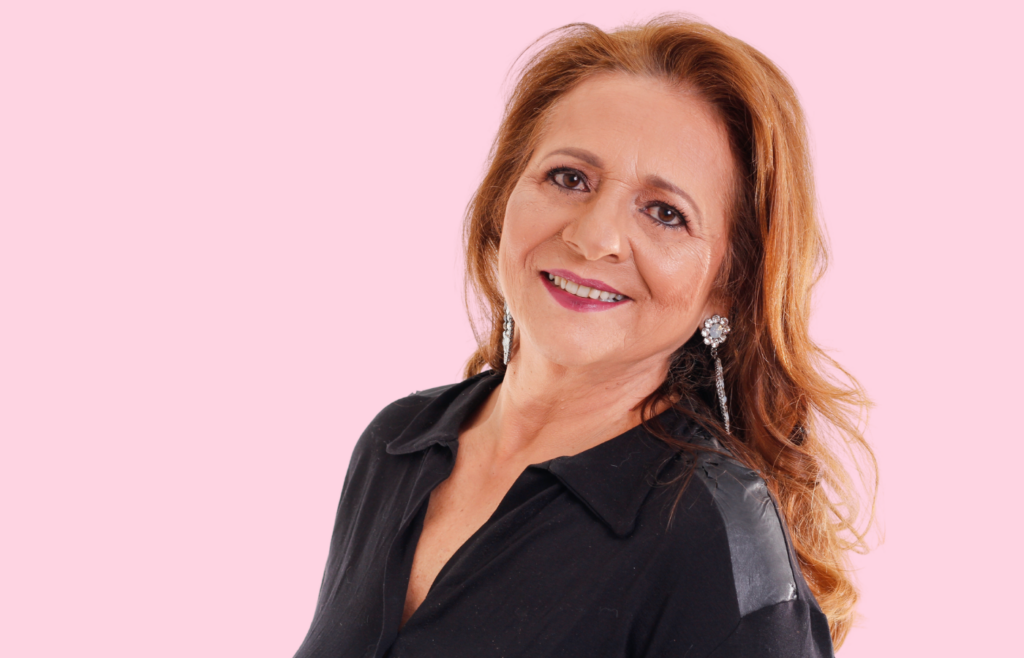 Eye dryness is a common side effect of menopause, but it's rarely discussed.
You may be wondering how menopause affects our eyes. Well, hormones—estrogen and progesterone—are the culprits. These tiny chemical messengers are crucial to ocular health, and when they leave us during menopause, our eyes are left dry. This hormonal shift decreases tear production, causing eye dryness.
Eye dryness, also known as dry eye syndrome occurs when your eyes don't make enough tears or they evaporate too quickly. This can cause eye irritation, inflammation, and damage. Women, especially during menopause, are more likely to experience eye dryness.
That's why I'm going to share what I know about menopause and eye dryness, causes, and treatment tips.
Menopause and Eye Dryness
Researchers have found a strong link between the menopause and dry eyes. Studies have shown that the menopause is the time in a woman's life when she is most likely to get dry eye syndrome.
But why does this happen?
Although no one knows for sure, it is thought that the changes in hormones that happen during menopause are to blame for dry eyes.
Hormones are very important for controlling how your body works, and they also affect how much and what kind of tears you make. As your hormone levels change during menopause, it can mess up the way your tear glands work, causing your eyes to feel dry.
A complex interaction between hormones and neurotransmitters regulates tear production. During menopause, changes in the levels of these chemicals can throw off this balance.
During menopause, estrogen levels start to drop, which can cause both the quality and amount of tears to get worse. This can lead to a condition called "dry eye syndrome," in which the eyes don't have enough oil to stay moist and comfortable.
Other hormones, like progesterone and androgens, can also have an effect on eye health. For instance, it is known that androgens help keep the meibomian glands healthy. These glands make the oily layer on your tears that keeps them from drying out. When androgen levels drop during menopause, it can cause the meibomian glands to stop working properly, which can make the eyes feel dry.
Changes in hormones aren't the only thing that can cause dry eyes during menopause. Some of these are the environment, like dry air or wind, certain medications, and underlying medical conditions like autoimmune disorders.
Women who had dry eyes before menopause may have more severe symptoms during this time.
Common Symptoms of Eye Dryness in Menopausal Women
Dry eyes can show up in many different ways, and the symptoms can be mild or severe.
Some of the most common signs that menopausal women have dry eyes are:
A burning, itching, or stinging feeling in your eyes
Light sensitivity
Redness and irritation
A sense that something is in your eyes
Having trouble putting on contact lenses
Blurred vision or tired eyes
Tearing or watery eyes, as your body tries to make up for the dryness.
If you have any of these symptoms, it's important to talk to your doctor or an eye care professional about what's bothering you and what treatment options might be available.
READ ALSO: Everything You Should Know About Perimenopause
Menopause and Dry Eyes: Treatment
Dry eyes can be a bothersome and annoying sign of menopause, but there are things you can do to prevent and deal with it.
Let's look at some natural remedies, changes to your lifestyle, and medical treatments that can help you keep your eyes healthy during this time.
Natural Remedies and Lifestyle Changes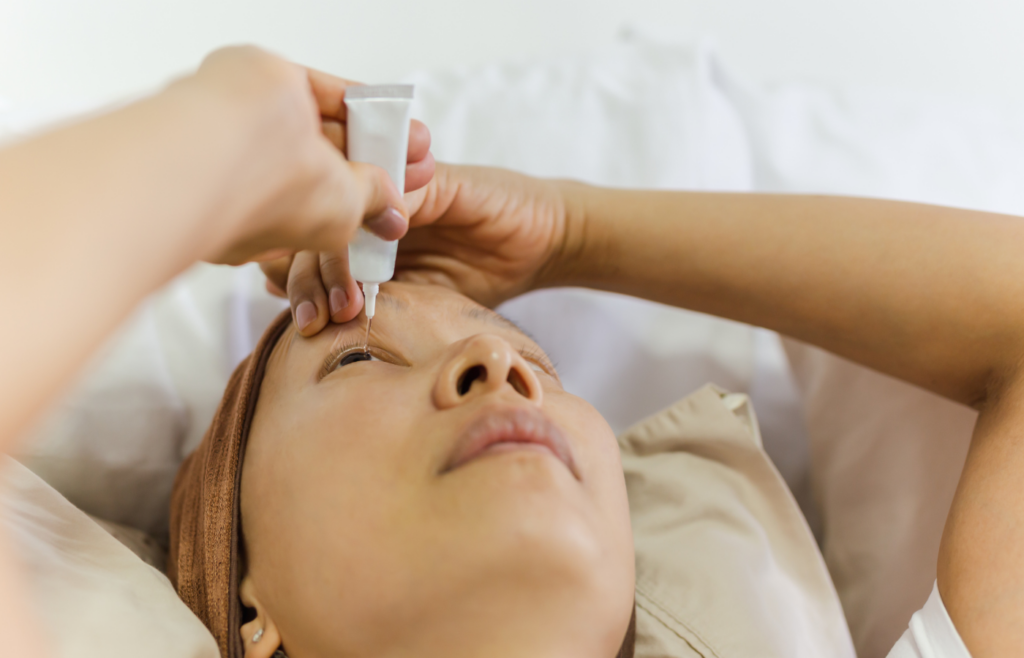 If your eyes are dry, making a few simple changes to your daily routine can help relieve the problem and improve your eyes' health overall.
Here are some suggestions:
Drink a lot of water throughout the day to keep yourself hydrated.
Use a humidifier at home, especially in the winter when the air inside is usually dry.
Don't spend too much time in front of a screen, and take breaks from staring at digital devices to give your eyes a rest.
Clean your eyelids and eyelashes gently with a warm, damp cloth or a mild cleanser that won't irritate your eyes.
If you put a warm, wet compress on your eyes, it can help make more tears and calm dry, irritated eyes. To do this, soak a washcloth in warm water and put it over the eyes for a few minutes.
When you're outside, wear sunglasses with UV protection to protect your eyes from the sun's harmful rays and keep your tears from drying out.
Fish, flaxseeds, and walnuts are all good sources of omega-3 fatty acids that can help keep your eyes healthy.
Getting more vitamin D from supplements or foods like fatty fish, egg yolks, and dairy products that have been fortified can help improve overall eye health and lower the risk of dry eyes.
Some herbal supplements, such as St. John's Wort has been shown to have anti-inflammatory properties that may help relieve the symptoms of dry eyes.
Some studies have shown that acupuncture can help treat dry eye symptoms by making the eyes make more tears and reducing inflammation.
READ ALSO: How You Can Find Balance During Menopause Over 50
Medical Treatments for Eye Dryness in Menopause
If your eye dryness is severe or doesn't go away, your doctor may suggest medicine to help you deal with it.
Some options include:
You can get artificial tears or lubricating eye drops over the counter and use them as needed to feel better.
Prescription medicines, like anti-inflammatory eye drops or hormone replacement therapy, can help treat the underlying causes of dry eyes.
Punctal plugs are small devices that are put in your tear ducts to help your natural tears last longer and make your eyes less dry.
IPL therapy is a non-invasive treatment that uses light energy to stimulate your meibomian glands to make more natural oils.
READ ALSO: Top 10 Menopause Supplements for Women over 50
Why You Should Check Your Eyes Regularly
Keeping your eyes healthy during and after menopause means getting regular eye check-ups.
During these appointments, your eye doctor can check on your eye health, spot any potential problems early, and suggest the best treatments or other steps to take.
In general, women over 50 should get a full eye check-up at least once every two years. However, your doctor may recommend more frequent check-ups based on your personal risk factors and needs.
Closing Thoughts
During menopause, a woman's body goes through a lot of changes, so it's important to put your overall health and well-being first.
If you understand the connection between menopause and dry eyes, take steps to treat your symptoms and see your eye doctor regularly. This will keep your eyes healthy and bright for years to come.
Always remember that prevention is better than cure. As you go through menopause, stay informed, listen to your body, and protect your eyes.
You can have clear, comfortable vision throughout this stage of life with a little effort and care.