Are you an older woman with knee pain? You're not alone. Knee pain is a common issue for women over the age of 50. This can range from aches that come and go to constant pain that makes it hard to move. No matter how bad the pain is, it is important to know why it is happening and how to get rid of it.
There are a lot of things that could be causing your knee pain, from normal wear and tear to underlying medical conditions. Most of the time, weak muscles around the knees are a major cause. That is why you need to do a knee strengthening routine. They can help you get stronger, become more flexible, and get rid of knee pain.
Strengthening the muscles that support the knee, such as the quadriceps, hamstrings, and calf muscles, can help improve stability, reduce pain, and prevent further injury. When you get older and have knee pain, it can affect your whole quality of life.
So, if you're looking for a few quick tips to fix your knee pain, check out this 5-minute knee strengthening routine for mature women. Do these knee exercises and stretches five days a week to really help your knee pain. When your knees feel better, you can cut back to two times a week.
Common Causes of Knee Pain in Mature Women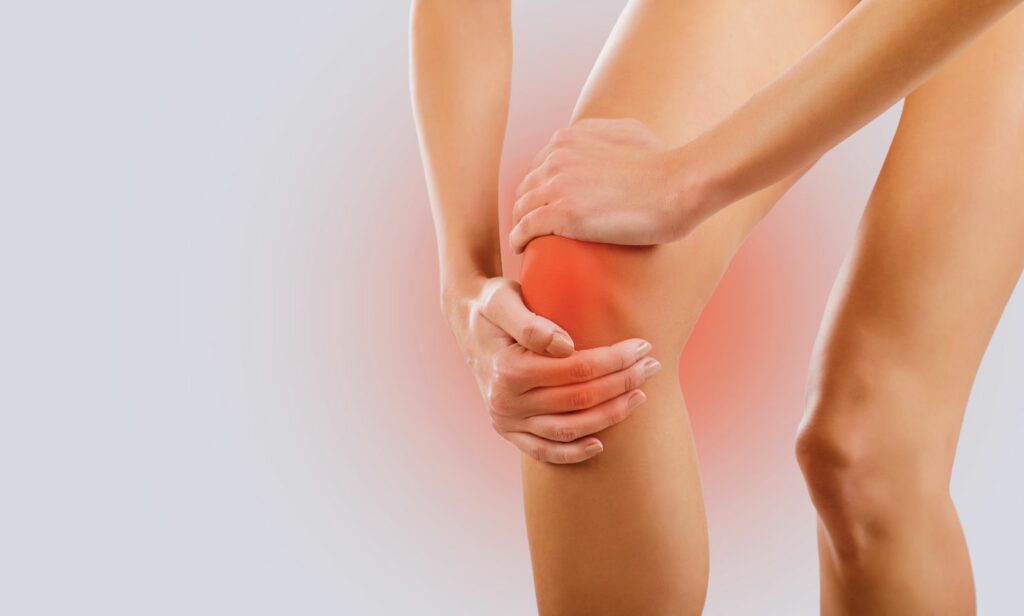 One of the most important joints in your body is the knee, which supports most of your weight. When your knee strength goes down, you may feel unstable, out of balance, or in pain. Your quadriceps and hamstrings, in particular, are very important in keeping your knee joint stable.
Before we talk about exercises, it is important to know why knee pain is so common in women over 50. The most common cause is osteoarthritis. This degenerative joint disease causes the knee cartilage to break down, which hurts and makes the knee stiff.
Rheumatoid arthritis is another common cause. This is an autoimmune disease that can cause the knee joints to become very inflamed. Other causes include injuries to the ligaments, tears in the meniscus, and bursitis. But sometimes the problem could be as simple as being too heavy and putting too much pressure on your knees.
The first step in getting rid of knee pain is to figure out why it hurts in the first place. Once you know what is wrong, you can change your workout routine to fix it. If your pain is severe or lasts for a long time, you should see a doctor to get a proper diagnosis.
READ ALSO: 8 Knee Exercises for Strength, Fix Knee Pain and Increase your Mobility
Top Exercises to Add These Exercises Your Knee Strengthening Routine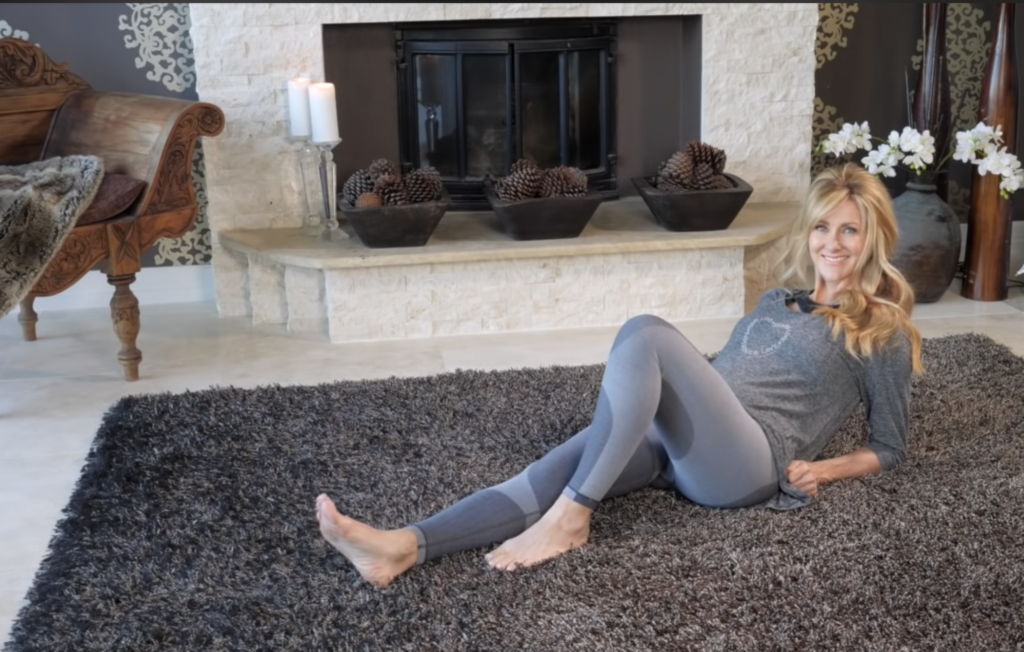 Exercise is a key part of dealing with knee pain. Regular exercise can strengthen your muscles and make you more flexible, both of which can help relieve knee pain. Exercise can also help you keep a healthy weight, which can make your knees feel better.
But it is very important to pick the right exercises. High-impact exercises can make knee pain worse. Instead, focus on low-impact exercises that target the muscles around your knees. These exercises will not only help relieve pain, but they can also improve your overall physical health.
When it comes to exercise, remember that consistency is key. Even if you only do it for a few minutes a day, it can make a big difference over time. Here are some exercises that you can add to your knee strengthening routine.
Knee Circles
Knee circles are a simple way to strengthen your knees that works well. Stand with your feet shoulder-width apart and place your hands on your knees. Slowly move your knees in one direction, then the other. This exercise can help improve flexibility and range of motion.
Heel Raises
Heel raises are another great knee-strengthening routine exercise. Hold on to a chair, stand straight with your feet hip-width apart, and slowly lift your heels off the ground until you are standing on your toes. Hold for a few seconds, and then bring your heels back down. Don't forget to keep your shoulders back. This exercise focuses on your calf muscles, which help support your knees.
Straight Leg Raises
Straight leg raises can help strengthen your quadriceps, which are the muscles on the front of your thighs. Lie on your back with one knee bent and the other leg straight. Slowly bring the straight leg up to the same level as the knee that is bent. Hold it for a few seconds, and then let it go down. Repeat this exercise with your other leg.
Side Leg Raises
Side leg raises work on the muscles in your hips and can help make your knees more stable. Stack your legs and lie on your side. Slowly lift the top leg until it makes a 90-degree angle, then put it back down. Do the same thing on the other side.
Knee Pillow Squeeze
The knee pillow squeeze is an easy exercise that works the muscles on the inside of your thighs. Lie on your back with your knees bent and a pillow between your knees. Hold the pillow tight between your knees for a few seconds, then let go.
Short Arcs
Short arcs can help you strengthen your quadriceps. Lie on your back and put a rolled-up towel under one knee. Keeping your knee on the towel, slowly raise your foot until your leg is straight. Lower your foot, then repeat with the other leg.
Bridge
The bridge exercise works your glutes and hamstrings, which are important for keeping your knees stable. Lie on your back with your knees bent and your feet flat on the floor, with your fingers touching your heels. Lift your hips slowly off the floor, hold for a few seconds, and then put them back down.
Hamstring Stretch
Sit on the floor with your legs stretched straight out in front of you. Bend at the waist and reach your hands toward your feet. Keep your back straight. Try to keep your legs straight and reach as far as you can. Hold this stretch for about 20 to 30 seconds, and then let go.
READ ALSO: The Most Overlooked Exercises You Should Add to Your Routine
Closing Thoughts
Knee pain can make your life very hard, but you do not have to put up with it. You can prevent knee pain by understanding its causes and the importance of knee strength.
This knee strengthening routine can relieve knee pain but must be done correctly to avoid injury. Start with a warm-up to prepare your muscles for exercise. Do not overdo it and keep good form. If an exercise hurts, stop.
Remember that living pain-free does not have to be a race. Slow down, listen to your body, and celebrate each step.
Confidently embrace a stronger, pain-free life!
---
Don't Forget to Check This Out: 5 Minute Booty Burn| LEG BUTT and KNEE Strength For Women