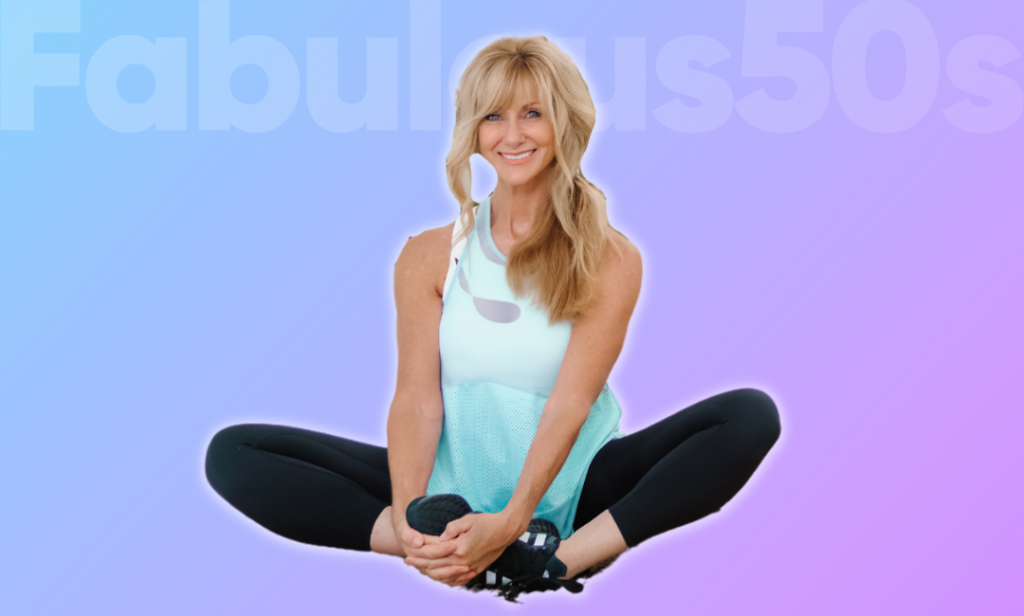 As we get older, fitness and health seem more complicated and unforgiving. I have been there, and I know how it can feel like most workout routines are not designed with us in mind.
But here's the truth: age is just a number, and being fit and feeling great should not be something that only young people can do.
In fact, a small number of exercises tend to take up most of our social feeds and workout plans these days. High-intensity interval training (HIIT), power yoga, spinning, and weightlifting are usually the stars of the show.
But in the shadow of these well-known exercises, there are many others that are just as good, if not better, especially for women over 50.
This is not about high-impact workouts or impossible-to-do yoga poses. It is about being aware of and caring for your body's needs, celebrating its strength, and giving it what it needs to stay strong.
These exercises are often overlooked, but they are great for overall health, balance, flexibility, and slow-building strength.
So, without further ado, here are the most overlooked exercises you can add to your routine as you redefine fitness in your golden years. 
The Most Overlooked Exercises For Women Over 50
Most Overlooked Exercises To Add To Your Fitness Routine
These overlooked exercises deserve more attention. Mostly because they focus on the fitness elements we need most at this stage of our lives: flexibility, balance, endurance, core strength, and overall well-being.
Knee Strengthening Routine
As we age, keeping your knees strong and healthy is essential to fitness. Knee strength is often overlooked in favor of arm and belly toning. Yet, our knees are essential to almost every physical activity, from walking and climbing stairs to gardening and dancing. Knee pain can severely impair mobility, independence, and quality of life.
Knee-strengthening exercises reduce pain, prevent injury, and improve balance and stability. Leg lifts, wall squats, step-ups, and seated leg presses strengthen knees. These overlooked exercises target your knee-supporting quadriceps and hamstrings.
However, proper form and technique are crucial when doing any of these exercises. Even the best exercise can strain or injure if done incorrectly. Starting with low repetitions and weights ensures safety and effectiveness.
Strengthening your knees is not exciting, but it is worth it for better mobility and less pain. Let us give our knees, the unsung heroes of our daily movements, some attention!
READ ALSO: 8 Knee Exercises for Strength, Fix Knee Pain and Increase your Mobility
Stiff Neck Routine
Many people, especially those who sit or work at a computer, have neck and shoulder tension. Stress in these areas can cause stiffness, discomfort, and chronic pain. However, simple stiff neck exercises can relieve pain and improve your health.
These exercises gently stretch and strengthen neck and shoulder muscles, relieving tension and improving flexibility. They are easy to do whether you are standing in the kitchen or sitting at your desk.
One important thing to keep in mind is that these exercises should never hurt. The focus should be on soft movements and stretches. If the stretch hurts or makes you feel bad, shorten it or stop doing it altogether.
These exercises, along with regular breaks from sitting or standing, can greatly improve neck and shoulder health. Taking a few minutes each day to do these exercises can reduce tension, increase flexibility, and improve your overall health. Just remember, like any other exercise, consistency is key!
Workout for Better Posture
I can not say enough about how important good posture is. Our modern lifestyles often keep us tied to desks, cars, or couches for long periods of time, making us less active. Poor posture can cause back and neck pain, fatigue, decreased flexibility, and even breathing problems.
However, good posture improves performance and reduces the risk of injuries and chronic pain. It improves balance, reduces muscle and joint stress, and boosts mood and energy.
Good news: improving posture does not require a lifestyle change. Simple daily stretches and movements can greatly improve posture.
Always stretch without pain. If they do, lower the intensity or see a doctor. It is time to focus on our posture—it will improve our health and well-being!
READ ALSO: 10 Best Exercises For Women Over 50 to Get In Shape for Summer
Back Pain Relief Exercises
In today's sedentary lifestyle, back pain is common, and treating it can improve our overall health. Back exercises improve flexibility, alignment, and muscle strength, making them a great way to relieve this pain. This helps spinal health and reduces pain over time.
This video will show you six targeted back exercises to strengthen and relieve pain. These exercises target your upper, middle, and lower back, ensuring a holistic approach to back health.
These exercises strengthen your back and improve circulation, which reduces inflammation and speeds healing. Remember to move slowly and gently, listening to your body. Try a gentler version or move on if an exercise hurts.
With time, patience, and consistent practice, these exercises can help you manage and reduce back pain. Get your workout mat ready and join us on this journey to a stronger, healthier back!
Hip Mobility Workout
Hip strength is essential for body alignment and movement. When we walk, go up or down stairs, or even get up from a chair, our hips are very important. And if they are not in the best shape, we can have trouble with discomfort, stiffness, or pain. That is why exercises that focus on the hips are so important.
This low-impact routine increases hip strength, mobility, and stability to reduce falls and injuries. These exercises can lubricate your hip joints, stretch tight muscles, and strengthen surrounding muscles for better support and mobility.
Remember that every body is different, so listen to yours before you start. Adjust any move that hurts. Always be consistent. Over time, hip mobility, strength, and a pain-free transition from sitting to standing will improve. Try these exercises and let us work toward healthier, stronger hips!
READ ALSO: 10-Minute Full Body Stretching Routine For Better Flexibility and Mobility
Balance Exercises
As we age, balance is essential for daily life and quality of life. If you do not have good balance, you are more likely to trip and hurt yourself. Thus, adding balance exercises to our fitness routine prevents these incidents and improves agility and stability.
These exercises improve proprioception—our body's ability to sense its location, movements, and actions—and core and lower body strength.
Balance exercises can be difficult at first, but they should not hurt. Start slowly and gradually increase the difficulty as your balance improves. Over time, you will notice improved stability, body control, and mobility. Let us take a step toward balance and stability by adding these exercises to your routine!
READ ALSO: Best Balance Exercises to Improve Your Stability and Coordination
Closing Thoughts
Every exercise has its benefits, but sometimes the most overlooked ones can make a big difference in our fitness journey. These most overlooked exercises can target specific muscles, improve fitness, and keep your workouts interesting.
These exercises are effective because of their simplicity and focus on neglected areas. Knee-strengthening exercises and neck and shoulder movements can reduce daily tension. Improving our posture can boost our health. Hip and balance exercises help us get up from a chair without pain and reduce the risk of falls.
Remember that every day is different when you start these exercises. Enjoy the process and celebrate your progress, however small.
Always prioritize safety: If you have pre-existing conditions, consult a doctor before changing your exercise routine. So try these exercises, listen to your body, and prepare to see a difference in your fitness journey.
Have you ever tried any of these exercises before? Which one do you want to try next?
Gain a love for exercise and join over 1 million others today! ????
Fabulous50s Workouts are designed with you in mind. They are meant to be a challenge, with the aim of improving your overall strength but they are very doable.
We don't need to be athletes now we're over 50, but we do need to do some form of physical activity every single day. Aim to be 1% better than you were yesterday and you are a success.
Now, let's celebrate YOU and enjoy the process!
✅ Join the Private Group
???? https://www.facebook.com/groups/fabulous50schallengegroup
✅ Access the FREE Workout Plan here ???? https://fabulous50s.com/challenge/6