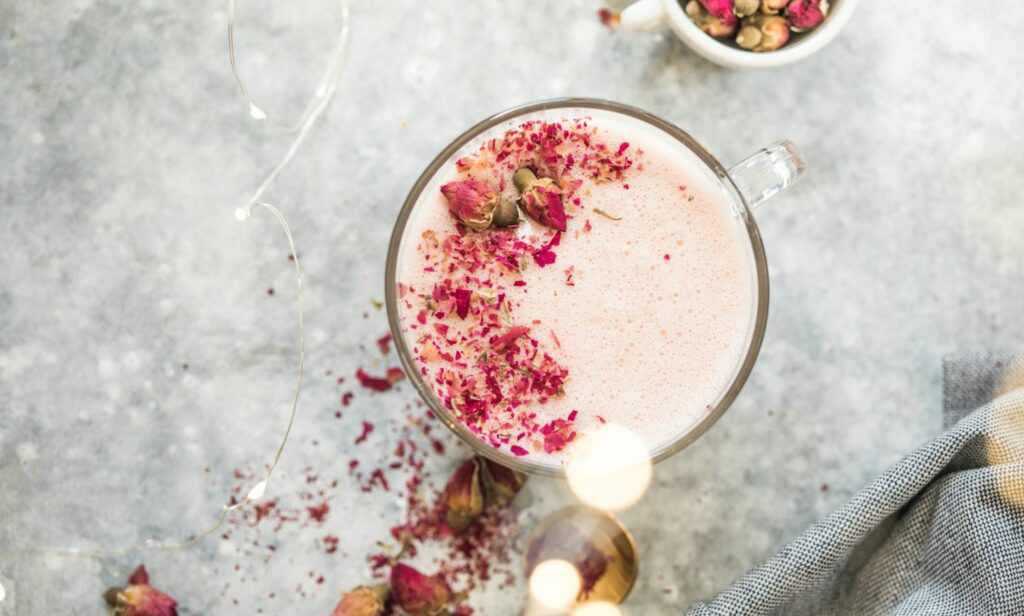 After a long day, we all yearn for a blissful night. If you are looking for a non-drug way to help you sleep, let me introduce you to the healing elixir of Moon Milk. This warm, soothing drink is not only delicious but also full of nutrients that help you get a good night's sleep.
Moon Milk Elixir, an ancient Ayurvedic drink, is believed to induce sleep. The name "Moon Milk" might make you think of a drink from space, and you would not be wrong.
The name of the drink comes from the fact that it is usually drunk at night, under the moon, to help people fall asleep and sleep well. Moon Milk Elixir is a way to find peace. It is made of warm milk, fragrant spices, and healing herbs.
In our fast-paced world, it can be hard to get a good night's sleep. But with the Moon Milk Elixir, you can make a relaxing bedtime routine that not only helps you sleep but also makes you feel better all around.
Try the Moon Milk Elixir next time you are tossing and turning in bed. Not only will it help you get some good sleep, but it also tastes pretty darn good.
So, today, I will be sharing my Moon Milk Elixir recipe, its health benefits, and its nutritional value with you.
Remember that sleep is the golden chain that links our health and bodies together. It is not just a sleep elixir; it is a life elixir.
The Health Benefits of Moon Milk Elixir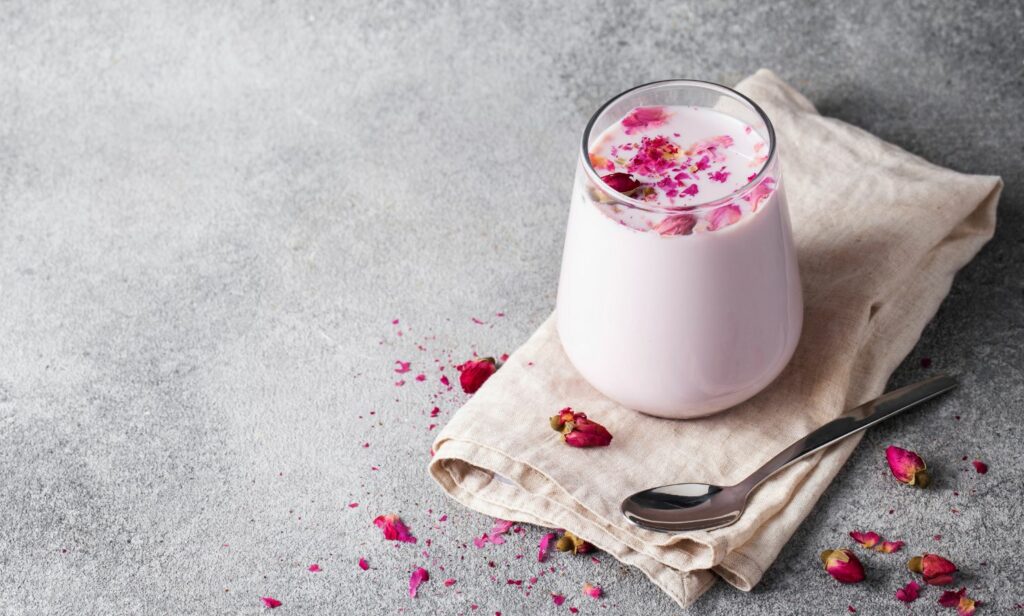 The Moon Milk Elixir is for more than just helping you sleep. The nutrient-rich ingredients in it give it a lot of health benefits. Milk, which is the main ingredient, is a source of tryptophan, which is an amino acid that helps make serotonin, a hormone that controls mood and sleep.
The antioxidants in spices like turmeric and cinnamon, which were added to the elixir, help fight inflammation in the body. Curcumin, which is the main ingredient in turmeric, is known for being a powerful anti-inflammatory and antioxidant. Cinnamon, on the other hand, helps your body digest food and helps keep your blood sugar levels in check.
The Moon Milk Elixir contains adaptogenic herbs that help your body handle stress better. These herbs, such as ashwagandha and reishi, are known for their ability to relieve stress. They work by bringing your body's functions back to normal and putting them back in balance.
Ingredients List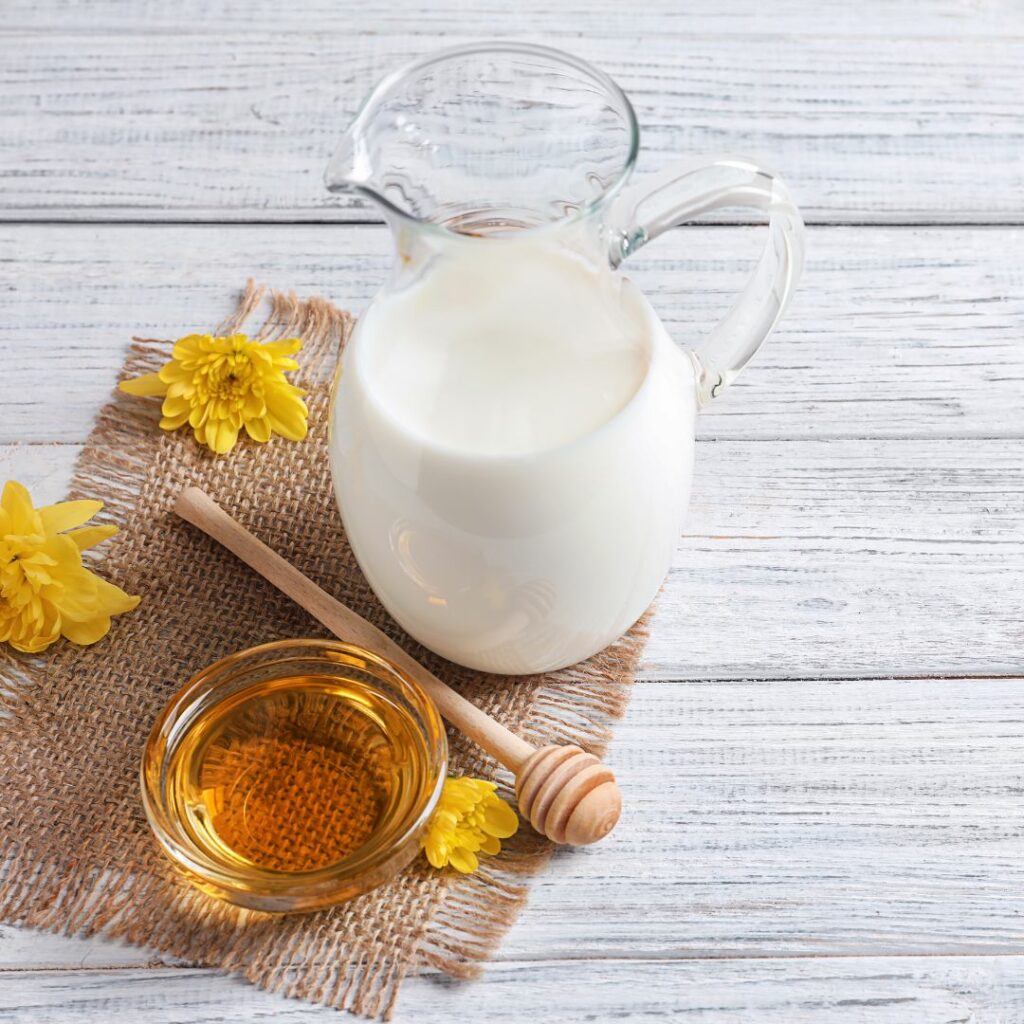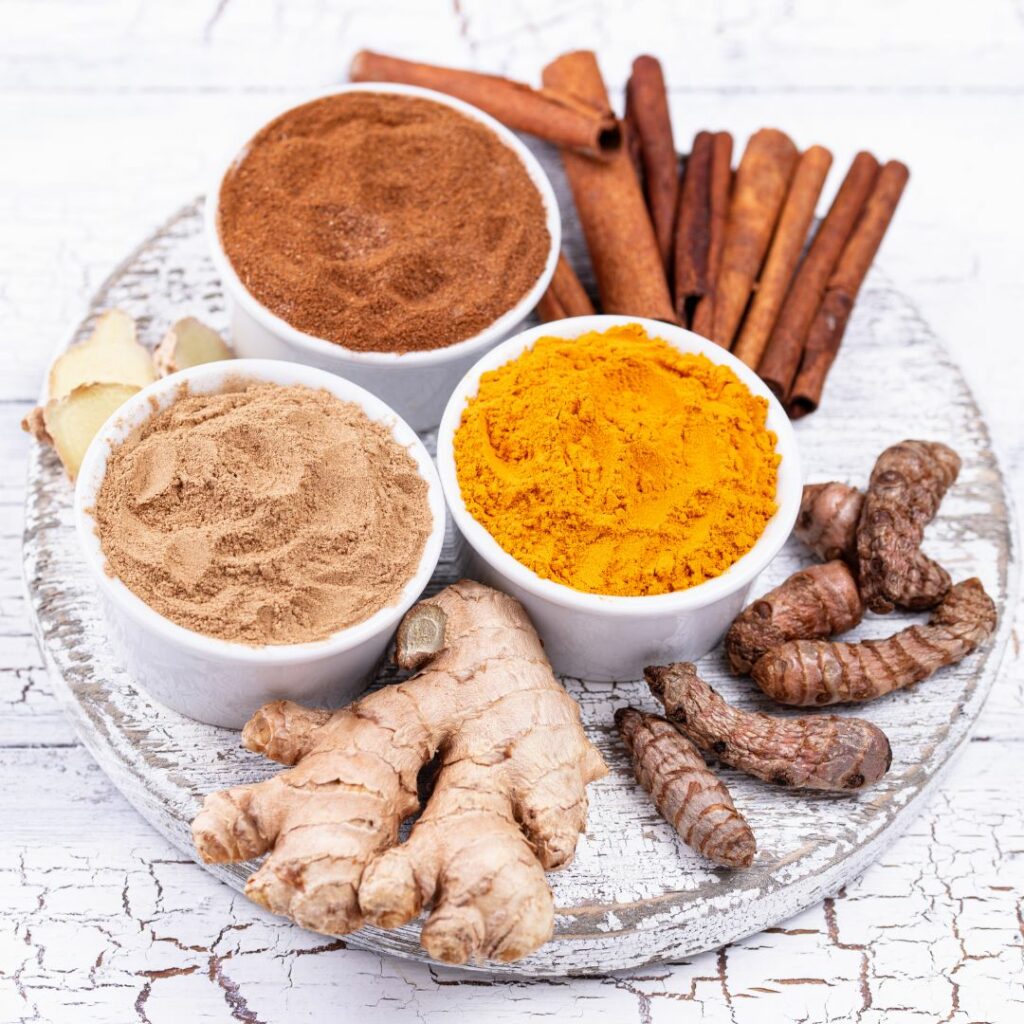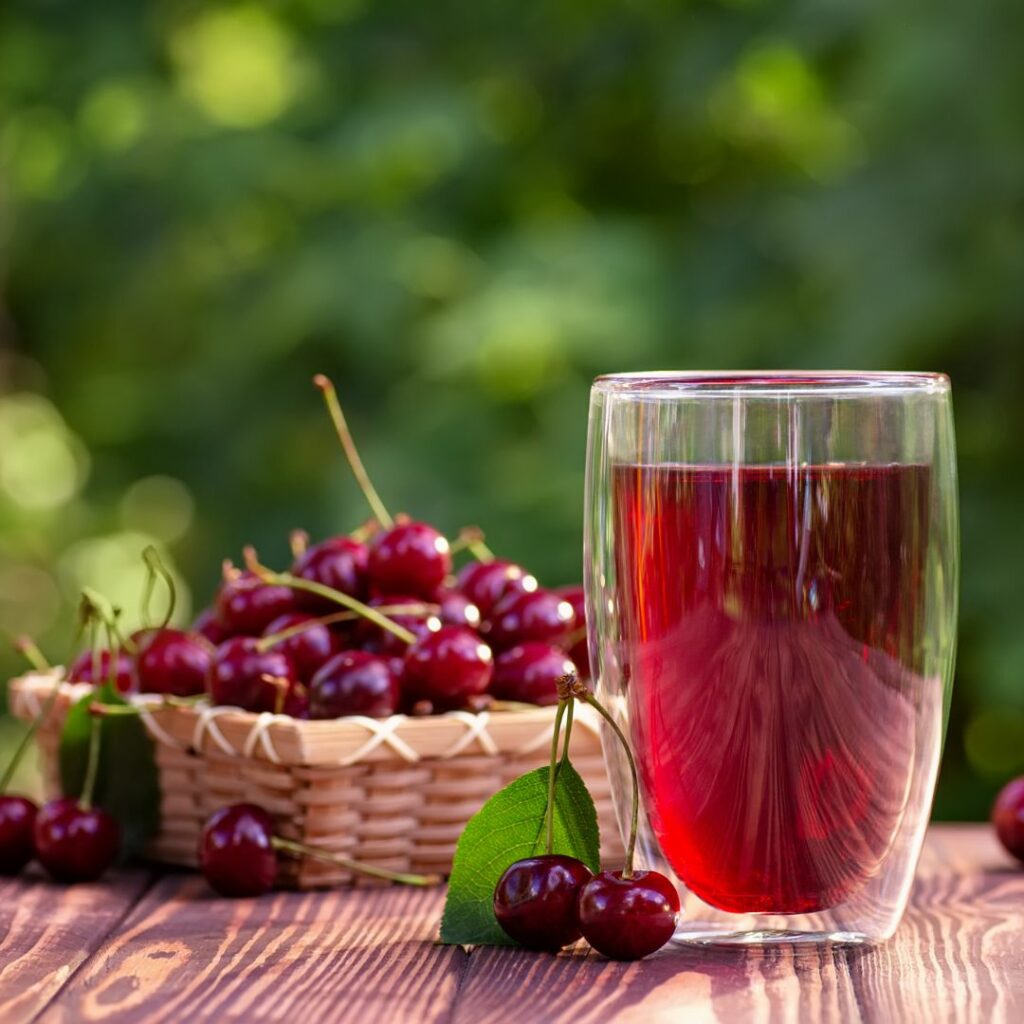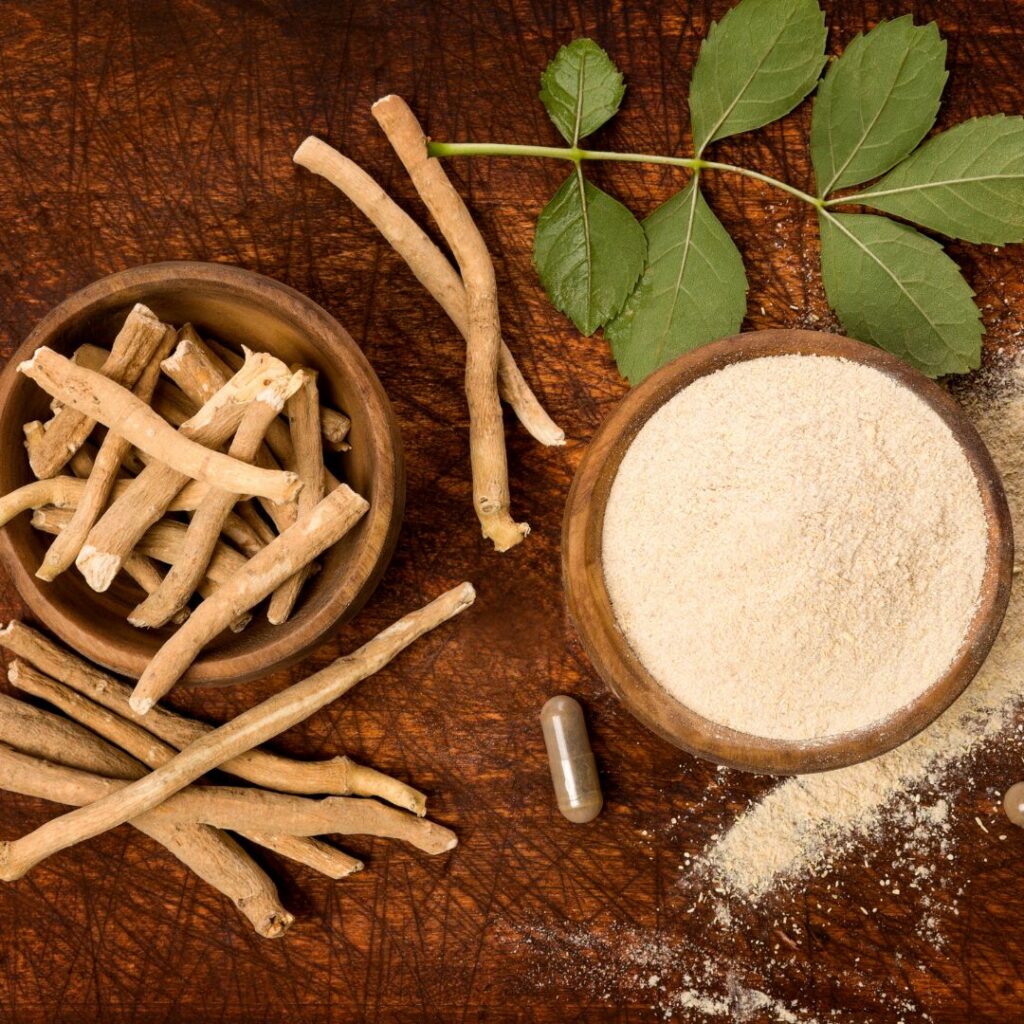 Making your Moon Milk Elixir is easy and only requires a few easy-to-find ingredients.
Here's what you'll need:
Milk: You can choose cow's milk, almond milk, coconut milk, or any other milk that fits your diet. I make mine with homemade almond milk, and it's delicious.
Spices: The most common ones are turmeric and cinnamon, but you can also try cardamom, nutmeg, or ginger for more flavor and health benefits.
Sweetener: You can add a little honey, maple syrup, or pure vanilla extract to your elixir to make it a little sweeter. Choose a sweetener that fits your health goals and the way you like things to taste.
Tart Cherry Juice: My tart cherry juice is usually homemade. But you can easily find the Montmorency Tart Cherry near you and use it to make juice. I use tart cherries because they have melatonin in them naturally, which helps keep healthy sleep patterns.
Adaptogenic herbs: Ashwagandha and reishi are often used, but holy basil (tulsi) or ginseng are also good options.
Preparation
The process of making your Moon Milk Elixir is easy and relaxing.
Follow these steps to make a recipe for a good night's sleep:
In a saucepan over low heat, warm the milk you want to use. Do not allow it to boil.
Add your spices and stir until they are fully mixed in with the milk.
Add your sweetener and continue stirring.
Finally, add your adaptogenic herbs. Stir your elixir until all of the ingredients are well mixed.
Pour your Moon Milk Elixir into your favorite mug, and enjoy it warm.
You can make variations of this Moon Milk Elixir recipe by experimenting with different ingredients. For a chocolatey twist, add a spoonful of cocoa or a pinch of saffron for a luxurious touch.
You can experiment with different spices or flavors. Vanilla, cardamom, or even lavender can add unique twists to your Moon Milk Elixir.
READ ALSO: 9 Anti-aging Summer Drinks To Keep You Cool
Nutritional Value of Moon Milk Elixir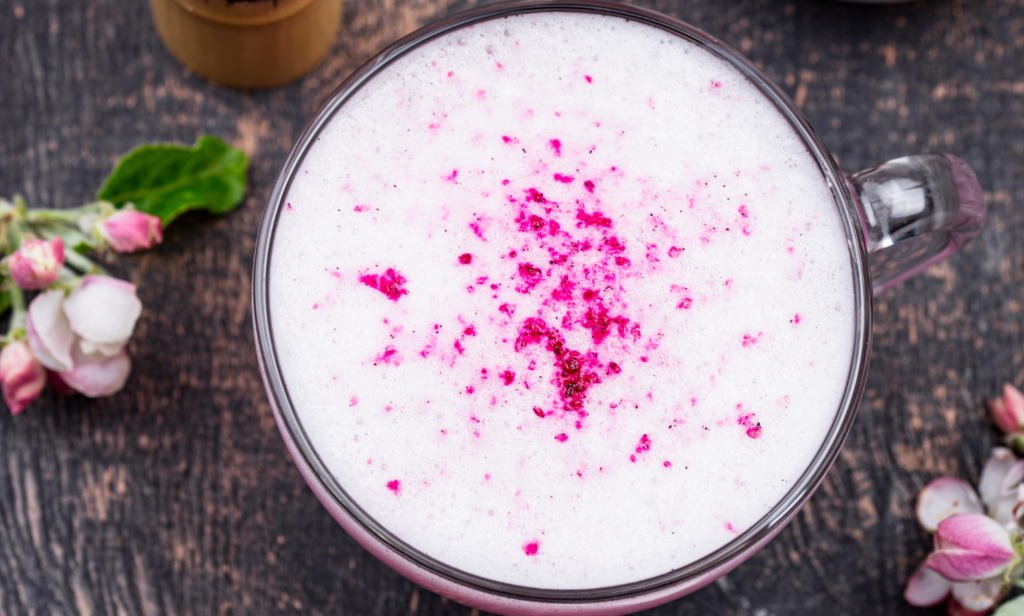 The nutritional value of your Moon Milk Elixir will be determined by the ingredients you use. However, the milk provides a good source of protein, the spices provide antioxidants, and the adaptogenic herbs provide stress-relieving compounds.
Tart cherries have more anthocyanins than sweet cherries, and they also have a variety of vitamins and other compounds. They also contain a lot of other chemicals, such as melatonin.
Tart cherries contain potassium, calcium, iron, magnesium, vitamins A, C, B6, E, and folic acid. Melatonin regulates the body's internal clock and sleep-wake cycle. Compared to strawberries and blueberries, tart cherries have 19 times more vitamin A and beta carotene.
The sweetener will add a small amount of carbohydrates.
Tips for Enjoying Moon Milk Elixir
The best time to drink your Moon Milk Elixir is about an hour before going to bed. This gives your body enough time to digest the drink and absorb the nutrients.
The ritual of drinking Moon Milk Elixir is as important as the drink itself. Prepare your Moon Milk Elixir with care and enjoy the aromas of the milk and spices as you do so. When it is time to drink, find a place where you can relax, unwind, and enjoy your elixir to the fullest. While you sip your elixir, turn down the lights, put on some soft music, or read a book.
After preparing my Moon Milk, I usually start the ritual with a warm shower or bath to wash away the day and relax. Then, I find a quiet place to drink my Moon Milk Elixir.
Remember, temperature is important. Moon Milk Elixir is usually served warm to enhance the soothing effect. But make sure it is not too hot to drink so you do not get burned.
Make Moon Milk Elixir a part of your normal nighttime routine. Using it regularly over time is often the best way to get its benefits, especially for better sleep.
These tips can help you fully enjoy and benefit from the Moon Milk Elixir recipe, making it a relaxing and enjoyable part of your bedtime routine.
READ ALSO: Apple Cider Vinegar Drink Recipe For Weight Loss!
Other Healthy Sleep-Inducing Recipes
Apart from Moon Milk Elixir, there are other healthy sleep-inducing recipes you can try. Some of these include chamomile tea, lavender-infused honey milk, and banana-almond smoothies. Experiment with these recipes to find the one that works best for you.
Closing Thoughts
The Moon Milk Elixir recipe is perfect for a blissful night's sleep because it combines the sleep-promoting effects of milk and adaptogenic herbs with the soothing warmth of a nighttime beverage. 
This combination helps to relax your body and mind, preparing you for a night of rejuvenating sleep.
It is easy to make, customizable to your taste and nutritional needs, and packed with health benefits.
So, why not give it a try tonight? Sweet dreams are just a sip away.
♡ Love ♡,
Schellea