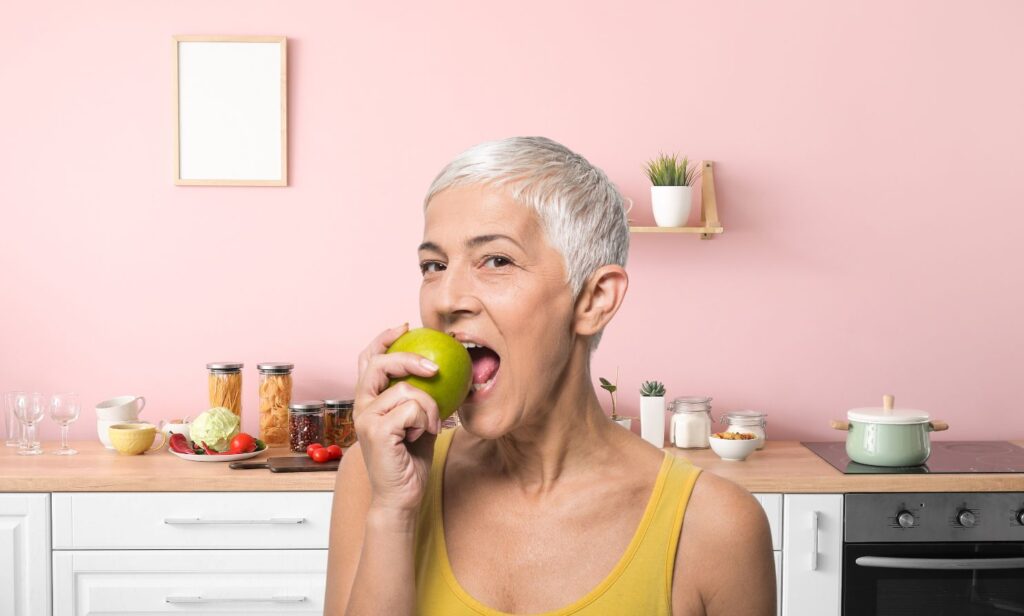 You are what you eat, as the saying goes. This adage holds true, especially when it comes to your skin. The food you consume directly impacts your skin's health, appearance, and aging process.
Nutrients, antioxidants, and other essential compounds found in food interact with our body's cells, including skin cells. They protect the skin from damage, aid in cell repair, and promote a healthy, youthful glow.
The significance of diet in maintaining healthy skin cannot be overstated, especially for women over 50. As you age, your skin naturally loses elasticity and its ability to retain moisture, leading to fine lines, wrinkles, and dryness. However, with the right diet, you can combat these changes and maintain a radiant, youthful complexion.
Your skin is a reflection of your overall health, and a balanced, nutrient-rich diet can help you achieve not only radiant skin but also overall well-being.
Over the years, I have tried a lot of different foods in search of that elusive glow. Today, I share my five diet secrets for beautiful and glowing skin.
1. Green Juice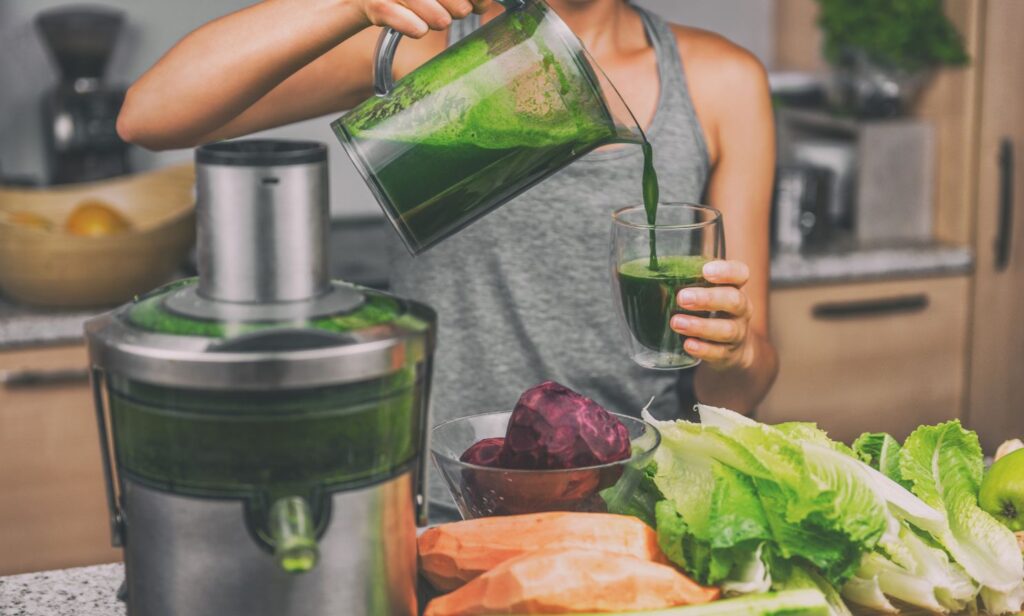 Before you raise an eyebrow and think, "Not another green juice advocate!", hear me out. I was also skeptical. But once I started, there was no turning back. Packed with antioxidants, vitamins, and minerals, a glass of green juice is like giving your skin a refreshing spa treatment from the inside.
Why it works: Leafy greens are rich in chlorophyll, which purifies the blood and rejuvenates the skin. Additionally, ingredients like cucumber hydrate, while celery provides essential minerals.
Tip: My favorite blend includes kale, spinach, cucumber, celery, a slice of ginger, and a hint of lemon. Blend, sip, and feel the magic!
2. Oranges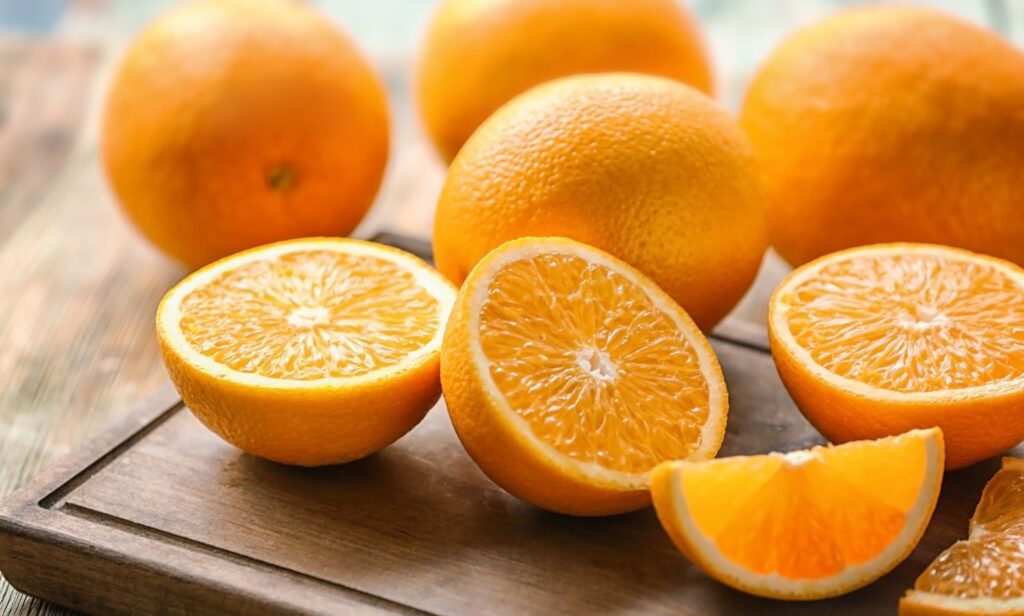 Who can resist the zesty appeal of oranges? Beyond their tangy flavor, oranges are bursting with Vitamin C, a potent antioxidant that promotes radiant skin and helps combat signs of aging.
Why it works: Vitamin C aids collagen production, a protein that maintains skin elasticity and prevents sagging.
Tip: Apart from devouring these citrus wonders, you can also apply a bit of fresh orange juice to your face for a quick vitamin-packed skin boost!
READ ALSO: Beyond Sunscreen: 5 Foods That Protect Your Skin from the Inside Out
3. Nuts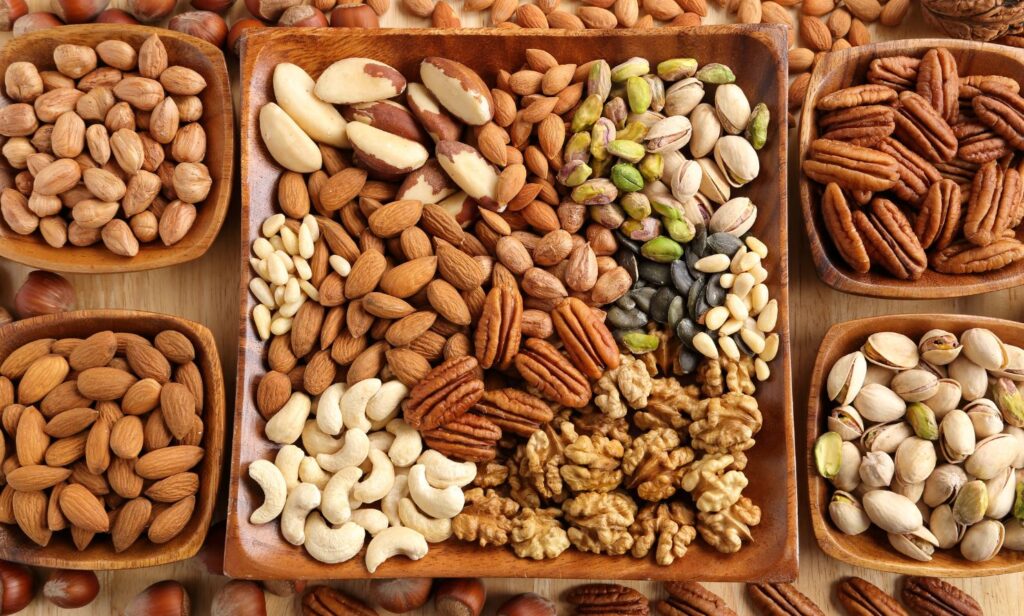 The satisfying crunch of nuts isn't just music to the ears but also a symphony for the skin. Almonds, walnuts, and Brazil nuts are particularly potent allies for a radiant complexion.
Why it works: Nuts are rich in omega-3 fatty acids, vitamin E, and antioxidants. They combat skin dryness, protect from sun damage, and ensure the skin remains supple.
Tip: Snack on a handful, or sprinkle them over your salad or yogurt. Your skin will thank you with a glow!
4. Goji Berries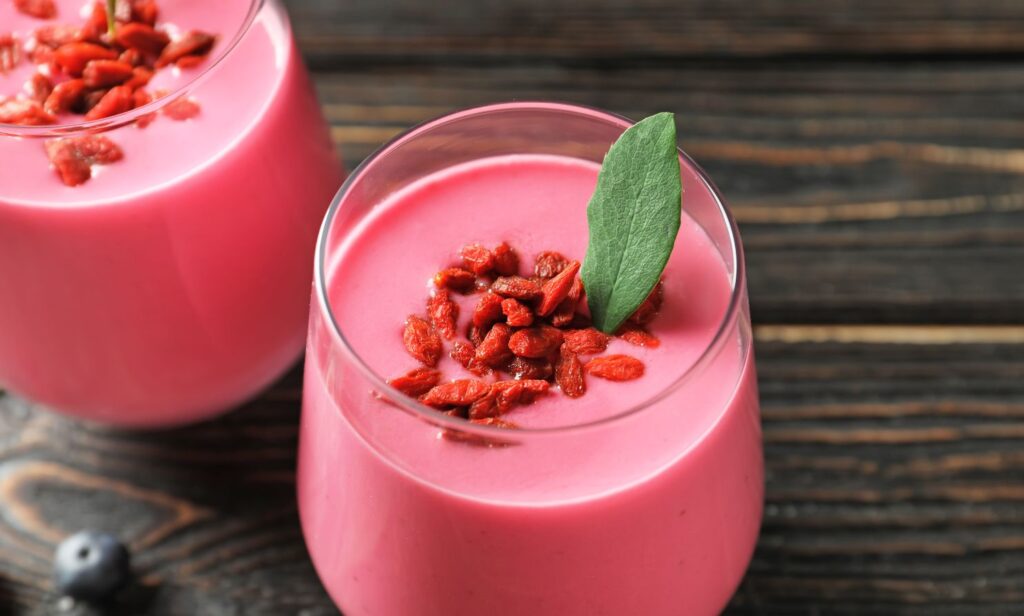 These tiny, vibrant berries are a staple in traditional Chinese medicine, revered for their beauty and health benefits.​​ ​​
Why it works: Goji berries are packed with antioxidants, amino acids, and essential minerals. They protect against premature aging and provide a healthy dose of beta-carotene, which promotes skin health.
Tip: Add them to your smoothies or breakfast bowls, or munch on them as a mid-day snack. Their slightly tangy taste is both refreshing and invigorating.
READ ALSO: 5 Ingredients To Prevent Aging Skin and Restore Collagen
5. Cod
Cod might seem like an unexpected entry on this list, but this fish, often hailed for its heart benefits, is equally a boon for the skin. Cod is another skin-friendly food that deserves a place in your diet if you're aiming for a glowing complexion. It's a fantastic source of omega-3 fatty acids, which keep your skin moisturized and help reduce inflammation. This can result in a smoother, more radiant complexion.
Why it works: Cod is rich in omega-3 fatty acids and proteins. It helps maintain skin elasticity and hydration and promotes overall skin health.
Tip: Grilled or baked, seasoned with herbs, and served with a side of veggies, it's a delicious way to get radiant skin.
Closing Thoughts
When I reached my 50s, I realized that while age is inevitable, how we age, especially our skin, is up to us. These diet secrets for glowing skin turned into more than just things I ate. They turned into rituals I loved and looked forward to. And the results? A skin tone that makes me want to skip makeup a lot of the time!
Aging gracefully means confidently accepting the years. Skin care routines are important, but what we eat is just as important, if not more so. Getting glowing skin after 50 is easy with natural remedies. Just as much as you enjoy the nuts or the cod, you should also enjoy the green juice.
Remember, age is just a chapter, and our story is one of timeless beauty.
Cheers to glowing from within and shining outwardly!
♡ Love ♡,
Schellea.