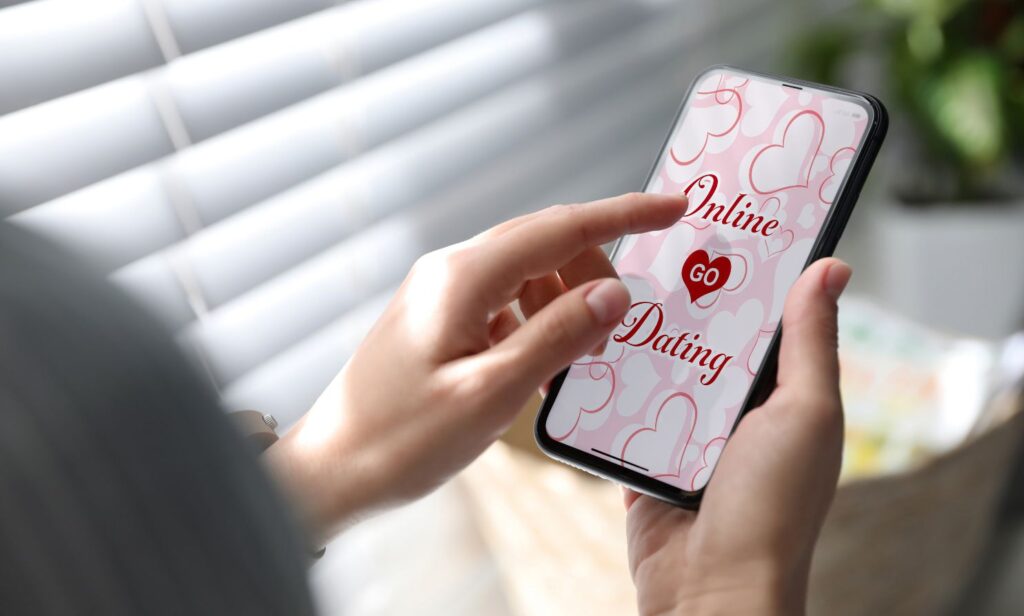 My friend is a vivacious woman in her early 50s who, like many of us, found herself at a crossroads after her divorce. We often sat down for tea, sharing stories of life's twists and turns and how the search for love had become a new and exciting chapter in our lives.
Her journey into the world of online dating became a source of inspiration and fascination for both of us. She was very brave to embrace technology and start dating online, which impressed me.
In a world where love knows no age and possibilities are limitless, it's thrilling to see women like my friend embark on a quest to find companionship, connection, and deep, meaningful love.
Finding the best dating sites for women over 50 is a great way to start this exciting journey.
So today, I will be exploring and sharing some fantastic dating platforms that cater specifically to our unique needs and desires as women over 50.
Are you ready to experience the joy of new beginnings, just like my BFF? Let's get started!
Top dating sites for women over 50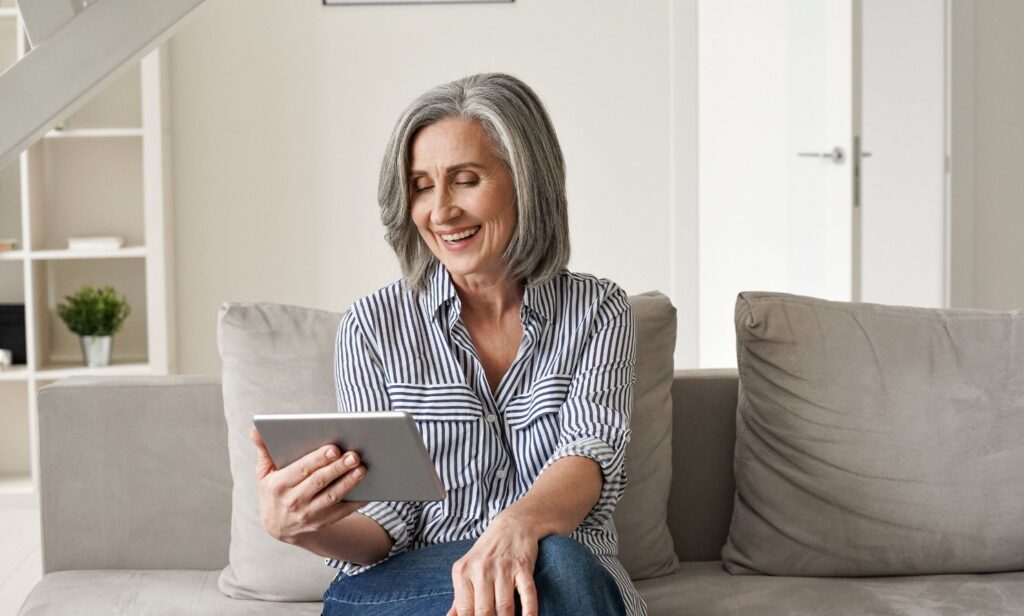 eHarmony
eHarmony's reputation for facilitating meaningful and lasting relationships makes it a wonderful option for women over 50.
Their compatibility matching system goes the extra mile to ensure that you're connected with individuals who share your values and vision for the future.
It's a place where love isn't rushed and relationships are built on a strong foundation.
Match.com
Match.com is known for its diverse user base, making it a great choice for women seeking love after 50.
With its user-friendly interface, diverse features, and extensive search options, you'll have the opportunity to explore a vast sea of possibilities.
It's a place where you can truly take your time to find the right match.
OurTime
OurTime is specifically designed for singles over 50, making it a popular choice among women in this age group.
It boasts a user-friendly interface and a vibrant community of singles looking for love and companionship. The site offers various ways to connect, including instant messaging, audio, and video chat.
So, if you're looking for an exciting way to meet someone special, OurTime has you covered.
SilverSingles
When it comes to online dating, experience and wisdom are invaluable. SilverSingles understands this perfectly.
This dating site is exclusively designed for singles over 50 and is committed to creating a safe, supportive, and enriching dating environment.
The personality test they offer ensures you're matched with like-minded individuals, making it easier to find a true connection.
Elite Singles
If you're looking for a dating site that caters to well-educated and ambitious individuals, EliteSingles might be your ideal choice.
With a strong focus on quality over quantity, this platform is perfect for women who value intellect and shared interests in a partner.
The website's "Have you met?" feature empowers users to forge connections with individuals they might have overlooked based on one or two details that fall outside their initially listed preferences.
Senior Match Dating
Senior Match Dating is a dedicated platform for those of us who have gracefully entered the golden years of life.
With a keen focus on creating a space for mature singles, this site understands that age is just a number when it comes to love.
It offers a wide range of features that allow you to browse profiles, send winks, and engage in conversations, all with the intent of helping you discover that special someone who shares your life experiences and aspirations.
Singles50
Singles50 is a platform designed to let you take your time in the world of online dating. It's perfectly suited for those who want to explore connections in a relaxed and comfortable manner.
With a user-friendly interface and a commitment to safety and security, Singles50 encourages women over 50 to approach love at their own pace.
It's about creating connections that align with your unique desires and life journey.
Online Dating for women over 50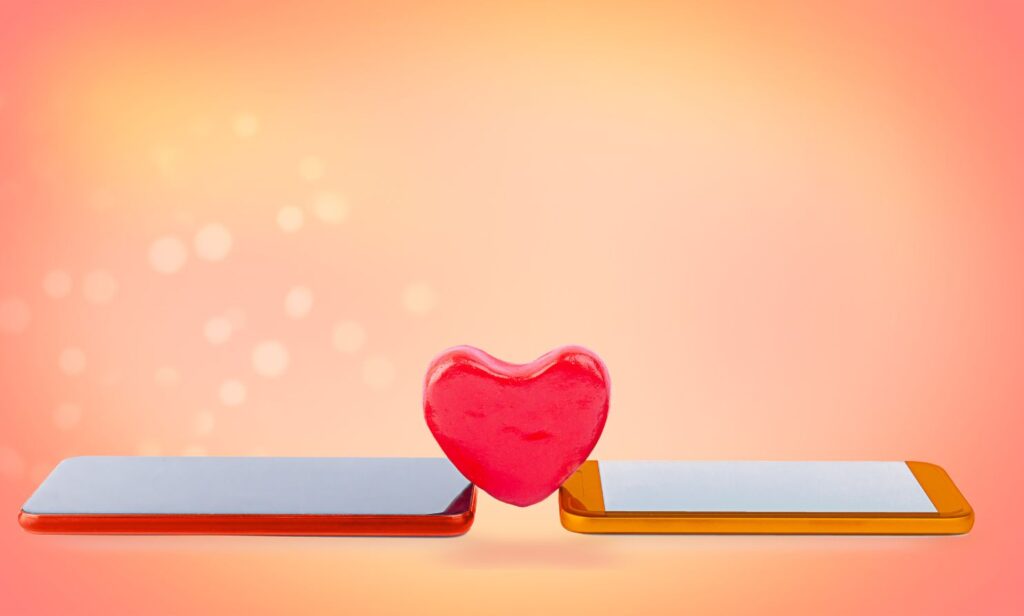 For women over 50 who are single due to reasons like a divorce, a death in the family, or just plain bad luck in love, online dating can be a lifeline.
Online dating allows you to meet a wide variety of people without leaving your house, which is a major perk. As a result, you will not have to go to parties or rely on chance meetings to make friends.
Online dating lets women over 50 choose their partner more carefully. Women over 50 have different needs and interests than younger women.
Dating sites use detailed profiles and compatibility algorithms to match people with similar interests, values, and relationship goals. This streamlines the dating process and improves matchmaking.
Women over 50 are increasingly using online dating, according to statistics. A recent study found that over 50% of single adults over 50 have tried online dating. This shows that online dating is becoming more popular and effective for finding love later in life.
In addition, studies have shown that women over 50 can find love through online dating. 66% of online daters aged 50 and up who took part in a Pew Research Center survey said they were in a serious relationship or married because of their experiences with online dating. These statistics show that online dating can lead to deep connections and long-term relationships.
READ ALSO: Dating After 50: Unexpected Ways Women Over 50 Can Find Love
Tips for creating a successful online dating profile for women over 50
Creating a real and appealing online dating profile is important for finding the right matches. Here are some tips for women over 50 to create a successful online dating profile:
Being real and honest: Be honest about who you are, what you like, and what you believe in. You should not lie or act like someone you are not.
Use photos that make you look good: Choose recent, clear pictures of yourself that show off your best features. If the pictures have been heavily edited or are old, do not use them.
Be specific about what you are interested in: If you want to meet people with similar interests, talk about your hobbies, passions, and activities.
Maintain a positive attitude: Talk positively and think about what you want in a partner instead of dwelling on bad things that have happened or traits that are not good.
Choose carefully: Do not be afraid to choose carefully when you answer messages or start conversations. Quality is more important than quantity.
Safety tips for women over 50 using online dating sites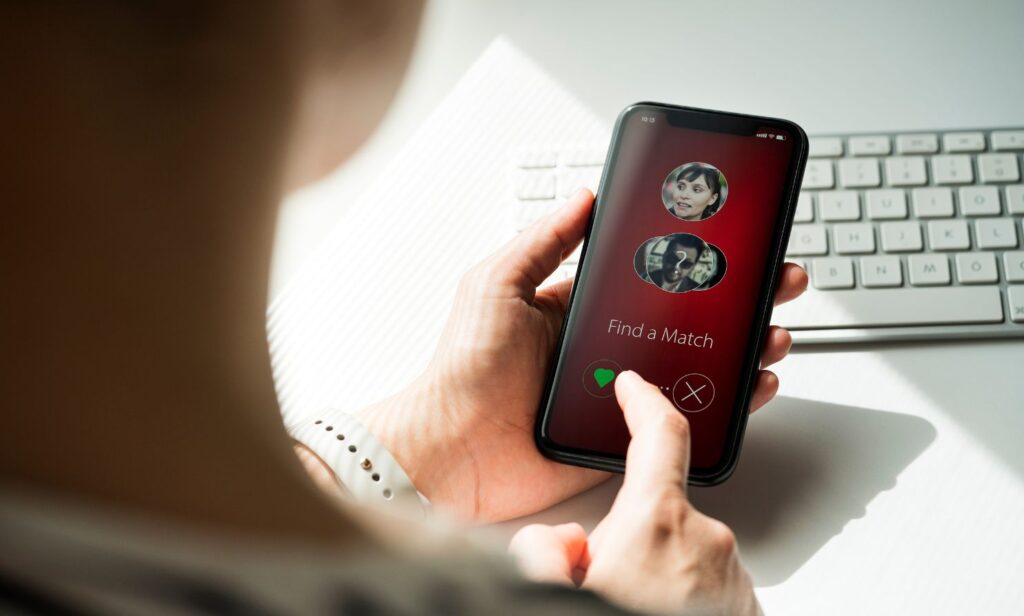 Even though online dating can be fun and rewarding, safety should always come first. Here are some safety tips for women over 50 using online dating sites:
Keep your personal data safe: Do not give out personal information like your full name, address, or phone number until you are sure that the person you are talking to can trust you.
Choose a dating site with a good reputation. Only use well-known, trustworthy dating sites that put user safety first and have strong security measures in place.
Trust your gut: If something seems off or fishy, go with your gut and do what you need to do, like reporting the user or blocking their communication.
Meet in a public place: If you are meeting someone for the first time, pick a public place and let a friend or family member know who you are meeting and where you will be.
Take it slow: Get to know someone well before meeting them in person or telling them personal things. It is important to build trust and a relationship.
READ ALSO: Dating After 50: Unexpected Ways Women Over 50 Can Find Love
Closing Thoughts
For women over 50, online dating has opened up a world of possibilities. These dating sites are here to help us every step of the way.
Remember that your path to love is unique, and these platforms give you many ways to meet people who share your interests. Whether you're seeking a companion, a confidant, or a soulmate, there's a dating site out there that can help you find what your heart desires.
Therefore, jump in, enjoy the adventure, and let technology lead you on this amazing path to love. The best part? You are not alone; there are other women like us who can share this amazing experience with you.
Let us start this exciting new part of our lives together!