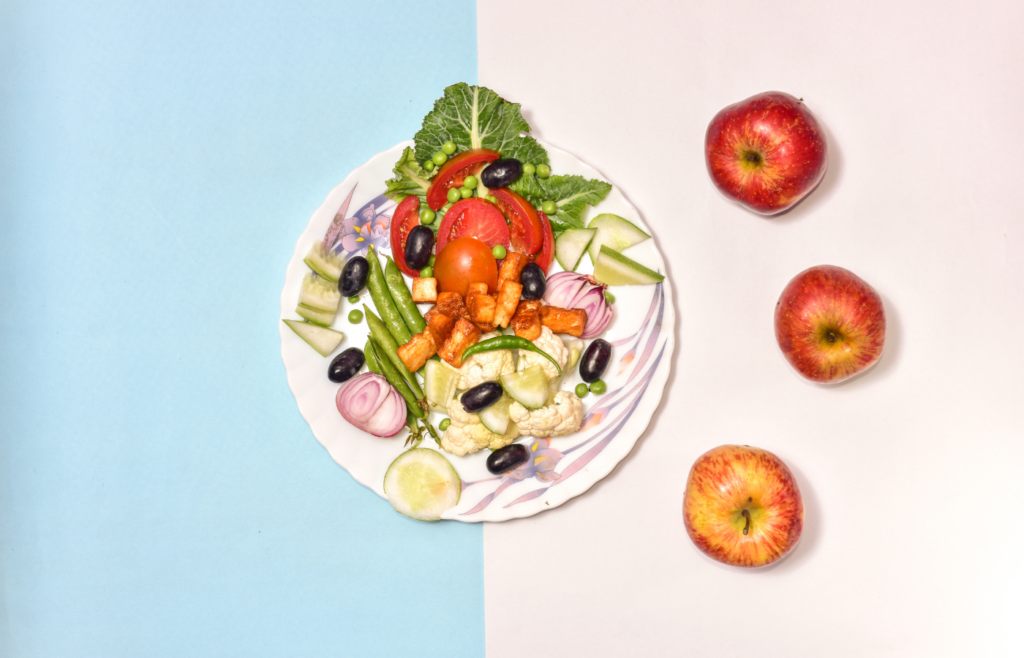 Menopause, when estrogen levels drop and menstruation stops, can cause hot flashes, mood swings, and insomnia.
Due to hormone changes, menopause symptoms may be uncomfortable or severe. For instance, as estrogen levels drop, body temperature and weight may rise. How do you maintain balance during menopause?
Luckily, what you eat can make a difference.
Certain foods can help with menopause symptoms. A balanced, nutrient-rich diet can stabilize hormone levels, support bone health, and improve overall well-being, alleviating many common symptoms. Certain foods contain nutrients and compounds that directly treat menopause symptoms.
We'll talk about the top 5 menopause-fighting foods, how they can alleviate menopause symptoms and boost your energy.
1. Fish
Omega-3 fatty acids, found in fish like salmon, mackerel, and sardines, are beneficial for menopausal women. These essential fats boost serotonin, the "feel-good" hormone, and reduce inflammation and heart health.
Estrogen levels drop during menopause, increasing heart disease and other health risks. Omega-3s lower triglycerides, blood pressure, and inflammation, reducing this risk.
Fish is a good source of protein, vitamin D, selenium, and iodine, as well as omega-3s. At least twice a week, eating fish can reduce menopause symptoms and improve health.
Choose fish carefully. Wild salmon, sardines, trout, and herring are good choices.
Fish isn't the only food with these benefits. Other omega-3 sources include flaxseed, chia seeds, and walnuts, as well as vegetables, fruits, whole grains, and lean proteins.
READ ALSO: 20 Foods to Eat (or Avoid) During Menopause
2. Flaxseeds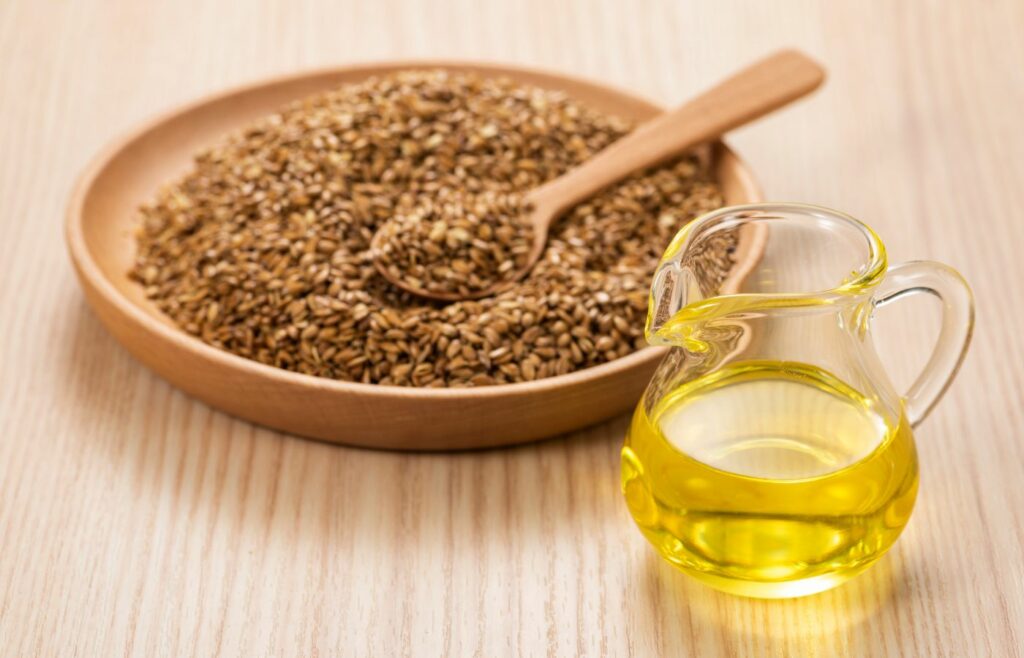 Flaxseeds are packed with omega-3 fatty acids, lignans, and fiber. Lignans balance hormones during menopause, while omega-3 fatty acids protect the heart.
Due to their high fiber content, ground flaxseeds can also help you lose weight and have regular bowel movements. For a nutritional boost, sprinkle them on yogurt, oatmeal, or smoothies.
Flaxseeds are better absorbed when ground rather than whole. Fiber can cause digestive discomfort, so start with a small amount and gradually increase intake.
It is important to grind your flax seeds because if you eat them whole you won't get the benefits.
3. Leafy Greens
Kale, spinach, and collard greens are high in calcium, magnesium, and vitamin K, which help maintain bone health during menopause. As estrogen levels drop, women's bone loss and fractures increase. Leafy greens can prevent osteoporosis and strengthen bones.
These nutrient-dense vegetables also regulate mood swings and lower heart disease risk due to their vitamins, minerals, and antioxidants.
READ ALSO: 6 Ways Intuitive Eating Empowers Women During Menopause
4. Whole Grains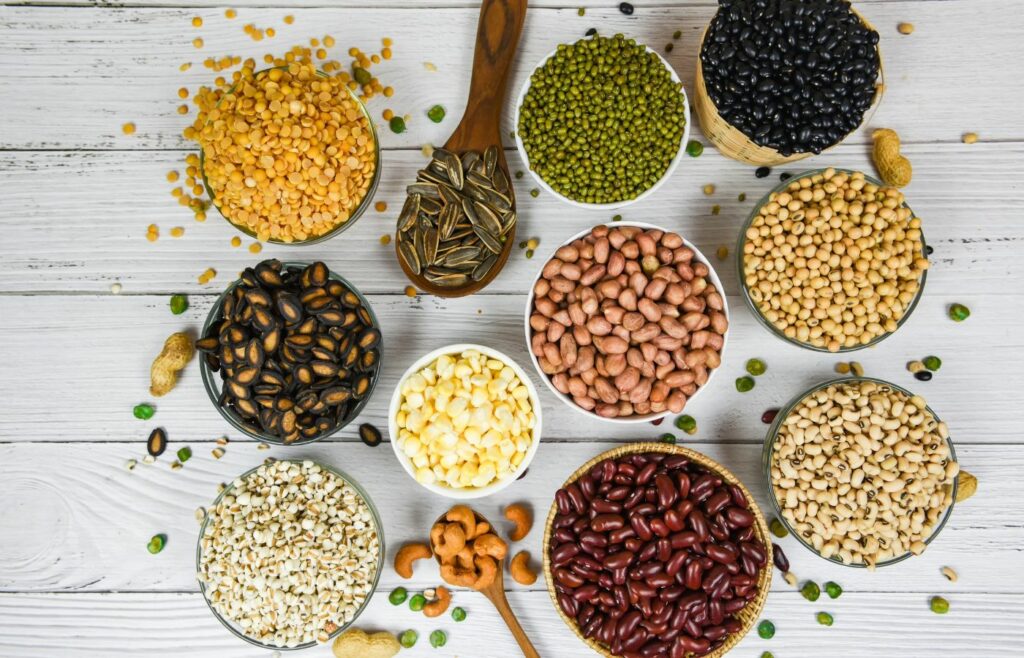 A balanced diet includes whole grains like brown rice, quinoa, and whole wheat. They provide sustained energy and stabilize blood sugar, which can reduce menopause fatigue and irritability.
Whole grains also promote digestive health and weight management during menopause due to their high fiber content. For these benefits, choose whole-grain bread, pasta, and cereals.
5. Chai Seeds
Chia seeds, known as nutritional powerhouses, can be especially helpful during menopause. These amazing seeds have many health benefits.
Chia seeds provide omega-3 fatty acids, including ALA, from plants. These essential fatty acids promote brain health and reduce cardiovascular disease risk due to their anti-inflammatory properties.
These seeds promote digestive health with their high fiber content. They can help you manage your weight and enjoy menopause by supporting healthy digestion, bowel movements, and fullness.
Chia seeds are powerful bone-fortifiers. They are rich in calcium, phosphorus, and magnesium, help prevent osteoporosis during menopause.
With their unique ability to form a gel, chia seeds can help keep blood sugar levels at a healthy level. The gel-forming process controls glucose entry into the bloodstream by slowing carb digestion and absorption. Due to hormone changes, chia seeds help stabilize blood sugar during menopause.
Antioxidant-rich chia seeds contain phenolic compounds. Throughout menopause, these powerful antioxidants protect your cells from oxidative stress and inflammation, promoting overall health.
These amazing benefits can be enjoyed by adding chia seeds to your diet. Whether you add them to smoothies, yogurts, oatmeal, or delicious baked goods, chia seeds can help you thrive during menopause.
Consult a healthcare professional or registered dietitian for customized advice.
READ ALSO: Ways To Deal With Menopause Weight Gain
Closing Thoughts
Diet is important for managing menopause symptoms, but you should work with a doctor or dietitian to create a personalized plan. Menopause symptoms and dietary interventions can vary depending on age, medical history, and lifestyle. If needed, your doctor can recommend supplements or medications.
Menopause symptoms can be difficult to manage, but eating nutrient-dense foods like soy, flaxseeds, leafy greens, whole grains, and fish can help.
You can navigate menopause and enjoy a healthier, more comfortable transition into the next stage of life by eating a balanced diet and consulting with healthcare professionals.