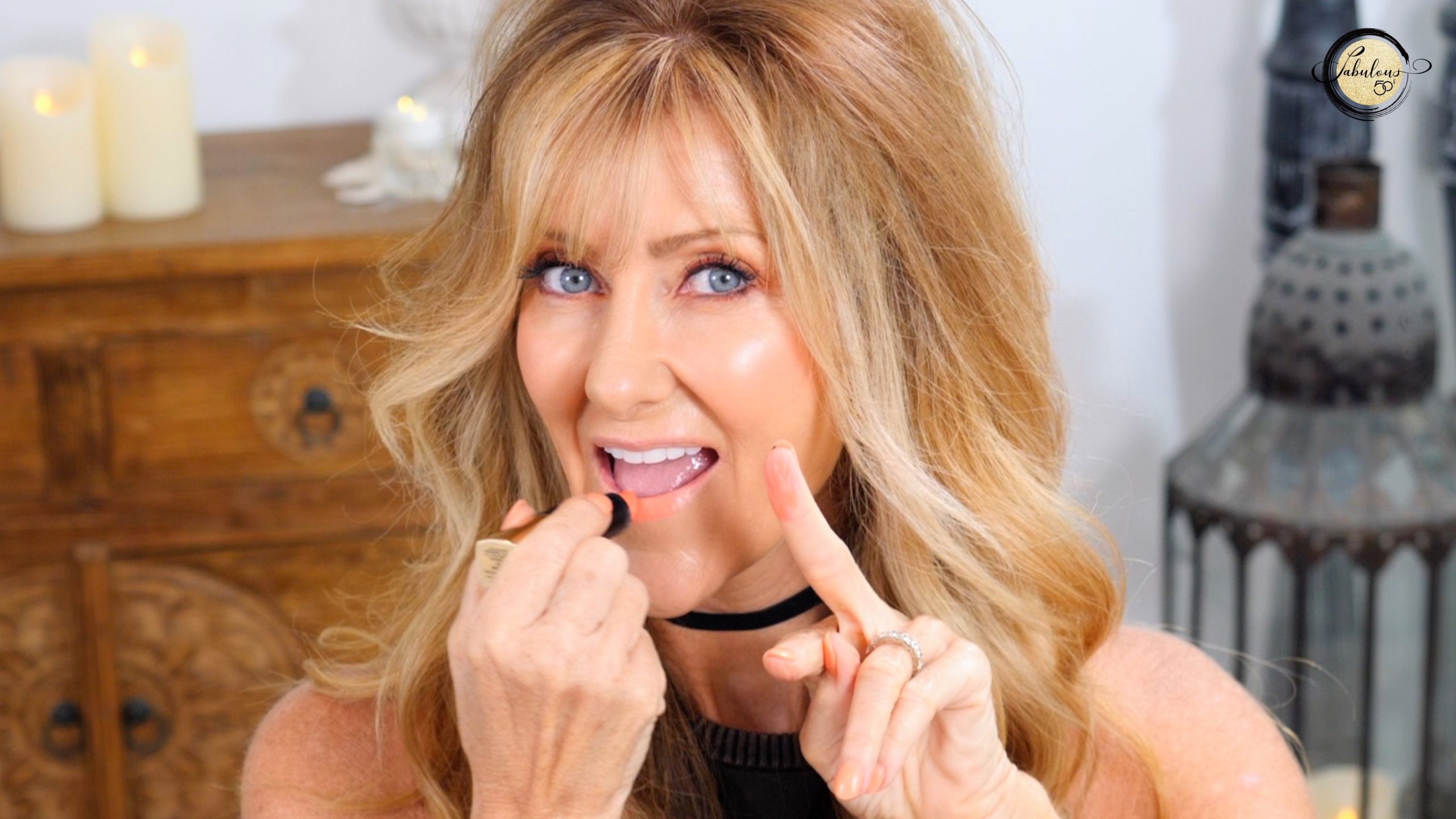 At 50 and above, lip wrinkles is just one of the many annoying skin issues you have to deal with. Lip wrinkles appear in form of crease, fold and ridges and are part and parcel of the old age package. Natural aging can produce lip wrinkles. Other factors include harsh environmental conditions, unhealthy habits, dehydration, among others. Lip wrinkles, like any other type of wrinkles, can be cleared with a wide range of treatment such as surgery, botox, dermabrasion, laser therapy, and the likes of expensive treatment. However, in this post and video, I'll share with you tips to applying lip liner, lipstick and lip gloss that won't belle into the wrinkles on your lips. Plus, you get to see the "no bleed" lip products I used (that anyone can literally use) to achieve youthful lips when you watch the video. 
Finding the right shade of lipstick can either break or make your appearance, especially for women above 50s who have lip wrinkles.  One wrong thing many people make with finding their right shade of lip colour is applying the lipstick at the back of the palm when trying them out at the store. This is WRONG. Applying lipstick testers to the back of your hands will provide an inaccurate estimate of how the lipstick colour will turn out. So, henceforth, at the store, swatch the lipstick on your fingertip and lip to see if the lip colour truly matches.
Going Nude? Go two shades darker than your skin tone.​
Many women in their fifties and above complain of not being able to use nude lipsticks because of their wrinkled lips and the ones who wear nude lipsticks do it the wrong way. They tend to use lighter shades of nude colour which make them look really pale and  sick. Do you have lighter shades of nude lipsticks you can't afford to dispose? Apply a warm colour nude lipstick over it and you'll be good.
Use lip liners that are your lips' natural colours.
Going natural never fails. One way to conceal the wrinkles on your lips is to use lip liners that are closest matches to your lip colour. 'How do I find my natural lip colour?' You ask? Click on the video to see how. If you don't use lip liners, you'll have your lipstick running into lines. Adding gloss to the lower part of the lips only helps you achieve a more natural lip.
Want to see 5 more tips to achieve a wrinkles free lips? Watch our videos on Fabulous 50s YouTube channel. Don't forget to give the video a thumbs up and subscribe.
Before you go, here's the list of no-bleed lipsticks and where to purchase them I promised you earlier on:
Disclaimer: This content is not sponsored and all opinions are 100% my own. If I LOVE a product first, and there is an affiliate link available, I will use it. However, I will NOT look for a product that pays a commission first, and then do a review…EVER!
Some links are affiliate links. If you click a link and buy something, I may receive a small commission for the sale. It doesn't cost you anything extra and you are free to use the link or not. Its totally up to you. If you do use my links…Thank you so much xxx