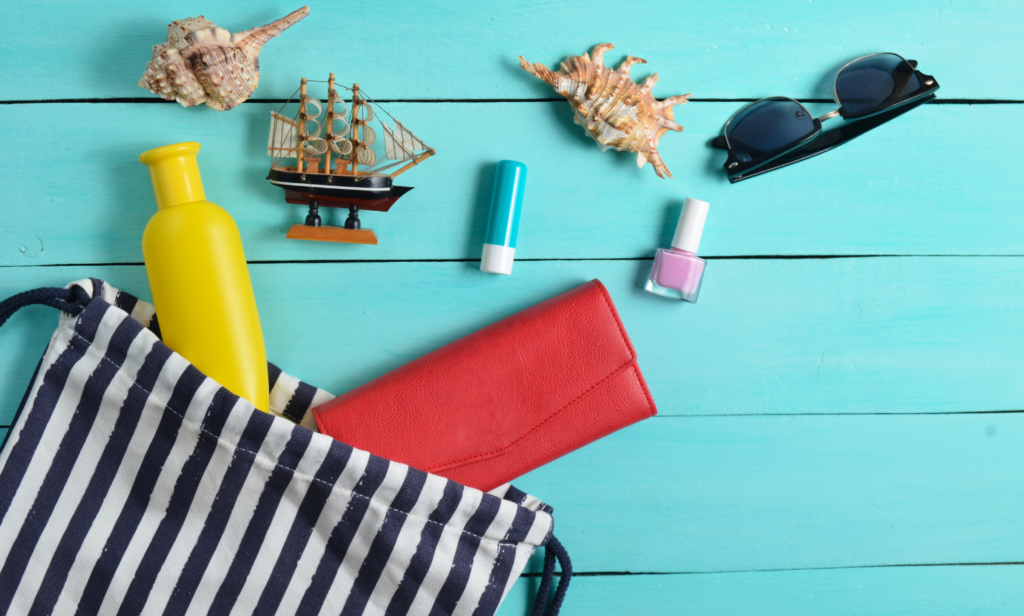 Summer is here, and that means it is time to switch up your routine. The hot weather and longer days make your skin, hair, and overall appearance face new challenges. 
So, what should you put in your bag when you go out in the summer?
Your summer bag is not just a place to keep your makeup. It is a carefully put-together set of essentials that help you look and feel your best. These items must combat the heat, protect your skin, and maintain your flawless appearance from dawn to dusk.
For instance, my summer bag is my best friend when it is hot and sunny outside. I carefully pack it with things that will keep me safe, make me feel good, and make sure I have the best time possible.
Everything in my bag has a specific use, and I did not just pick them at random. I chose them based on my own needs and experiences. From sunscreen to drinks, these things help me stay safe in the sun, feel good all day, and be ready for any spontaneous summer adventures that come my way.
I like to be ready for anything, so my summer bag is full of things that will make it easy for me to enjoy all the good things about summer.
Let's take a look through my list of the essential products in my summer bag; it may inspire your own list.
Vita Liberata Body Blur, Leg and Body Makeup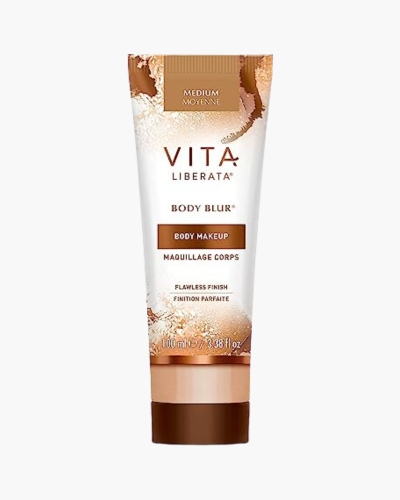 The Vita Liberata Body Blur is the first thing on my list. This leg and body makeup will change the way you look this summer. It not only gives you a tan that looks natural, but it also makes your skin smooth and hides any flaws.
The VL Body Blur hides your veins and smooths out any flaws on your legs. It looks like you got just the right amount of sun. Vita Liberata does a great job of not only hiding leg veins but also making the skin tone more even. I also like that the color looks like it came from nature.
Vita Liberata Body Blur is easy and quick to use, and it works right away. It does not get wet, so it is perfect for those hot summer days by the pool or at the beach. It is also full of natural and organic extracts, which are good for your skin.
Vita Liberata Beauty Blur Face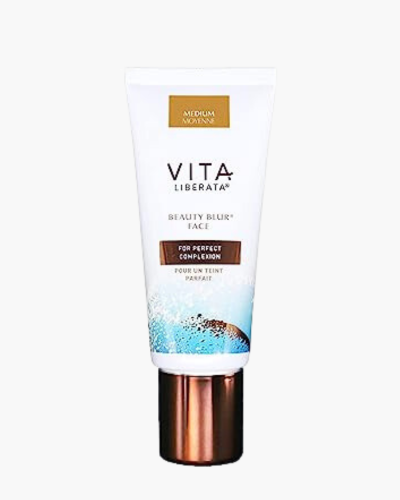 The Beauty Blur Face from Vita Liberata is the perfect match for the Body Blur. This face makeup makes your skin look flawless and gives you a beautiful summer glow.
It is great for hiding red veins and making your skin look nice without using a lot of foundation. I like this product because it feels light and does not get dry and "cake up" in wrinkles on my older skin.
It is much more than just a base. Beauty Blur is both a primer and a moisturizer, and it also makes your skin look better. It gives you coverage and a radiant finish while nourishing your skin. It is also full of ingredients that keep your skin looking young and healthy.
Burt's Bees Beeswax Lip Balm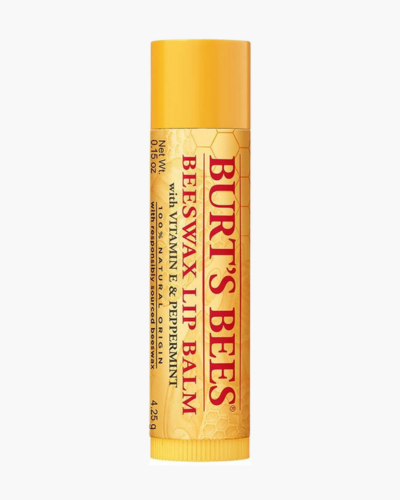 As a regular user of Burt's Bees Beeswax Lip Balm, there are a few things that make add this product to my summer bag. First of all, I love that the ingredients are all natural, like beeswax, coconut oil, sunflower seed oil, and peppermint oil.
I like this lip balm because it keeps my lips moist, not just because it has nice ingredients. I often have to deal with chapped and dry lips, and Burt's Bees Beeswax Lip Balm is the perfect solution. It gives my lips just the right amount of moisture and nutrition, leaving them soft and smooth.
I also can not get enough of the peppermint flavor, which is Every time I use it, it gives me a little tingling feeling and a fresh taste that I find very energizing.
Pureology Colour Fanatic Multi Task Leave In Spray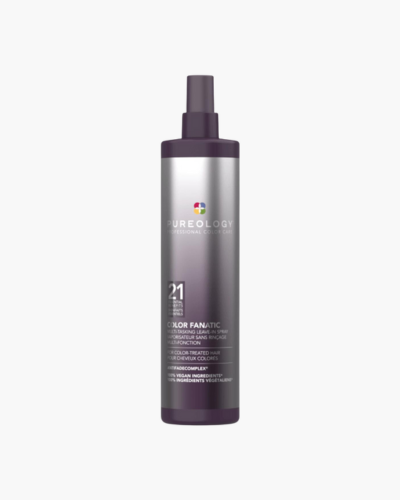 The Pureology Color Fanatic Multi-Tasking Leave-In Spray is now an essential part of my hair care routine, and for good reason. This spray seems like it was made just for my hair. It protects my hair color, shields it from heat, detangles it, and conditions it.
Color-treated hair is prone to fading and damage. Pureology's leave-in spray shines here for me. Since using it, my hair color has become more vibrant and long-lasting. This product protects my hair and maintains its color, which is comforting.
I have found that many multi-benefit products fall short. Pureology's Multi-Tasking Leave-In Spray is an exception. The fact that it is part of a sustainable, no-animal-testing brand makes it even more valuable to me. This spray is a must-have for any hair lover.
Advertisement – Continue Reading Below
Active Noise Cancelling Wireless Earbuds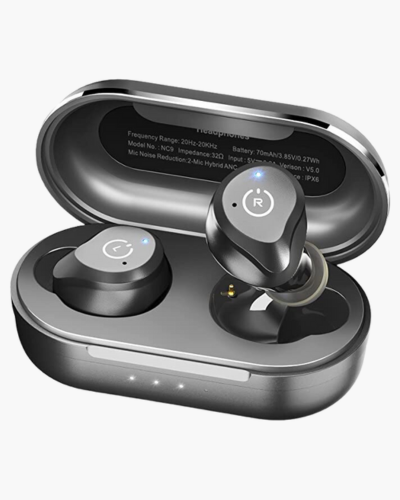 The TOZO NC9 Hybrid Active Noise Cancelling Wireless Earbuds are a must-have for your summer beauty bag. These earbuds give you high-quality sound so you can listen to your favorite songs on the go.
They are also waterproof and sweatproof, so you can wear them to the beach or to the gym in the summer. Plus, the battery life is great, so you will not have to worry about running out of power during your summer activities.
Ethereal Makeup Bag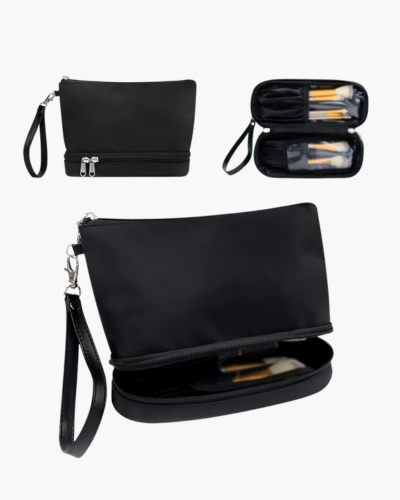 The Ethereal Makeup Bag is the perfect container for your summer beauty essentials. This bag is stylish, compact, and practical. It has multiple compartments to keep your products organized and easy to find. Plus, it's made from high-quality materials, ensuring it will withstand your summer adventures.
I love this makeup bag's design and construction. It matches my style because it is sturdy but elegant. The well-designed compartments make finding my makeup essentials on a busy day much easier.
Its easy-to-clean material is a game-changer for me. We all know makeup spills and leaks are inevitable, but this feature keeps the bag clean and looking new.
MRD Hair Natural Bamboo Brush Set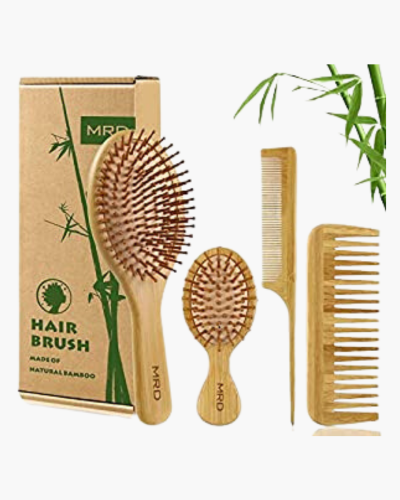 The MRD Hair Brush Set is the answer to your hair woes this summer. The paddle brush, comb, and detangling brush in this set are all made of natural bamboo.
These brushes are gentle on your hair and scalp, which keeps your hair from breaking and makes it healthier. Plus, they are eco-friendly, which is always a plus.
After a shower or a swim, the paddle brush makes detangling my hair easy. Since I started using it, I have noticed a big drop in hair breakage and split ends, and it has become an important part of my hair care routine.
Another gem in this set is the bamboo comb. I love how portable it is, and I use it to tame my hair when I am out and about. Its soft bristles feel like a massage on the scalp and help get blood flowing, which is good for hair growth.
Sony Alpha ZV-E10 – APS-C Vlog Camera Kit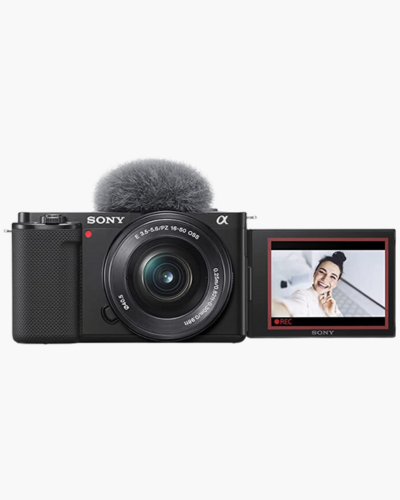 The Sony Alpha ZV-E10 is a perfect addition to your summer beauty bag. This camera is compact, lightweight, and delivers high-quality images and videos.
It is easy to see why Sony's Alpha ZV-E10 has become my go-to vlogging camera for the summer. It's perfect for capturing your summer adventures and beauty looks. Plus, it has interchangeable lenses, allowing you to customize your shots to your liking.
What I love about the ZV-E10 is that it meets all of my vlogging needs. Its APS-C sensor captures summer's beauty in high-quality photos and videos. The crisp, clear footage of a summer flower or a sunny beach day always amazes me.
Advertisement – Continue Reading Below
Bare Botanics Lavender Citrus Himalayan Salt Scrub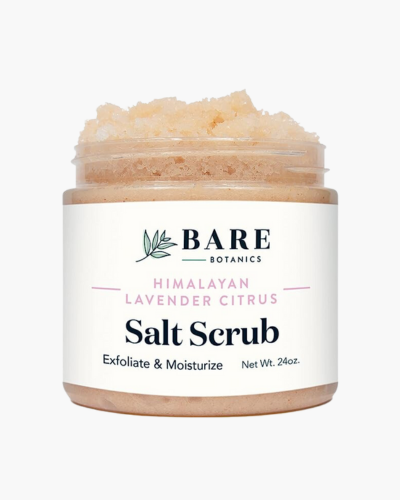 Your skin will feel refreshed after using the Bare Botanics Lavender Citrus Himalayan Salt Scrub. This scrub exfoliates and moisturizes your skin.
Lavender and citrus scents are refreshing on hot summer days. Himalayan salt is also rich in skin-benefitting minerals.
The scrub gently removes dead skin cells to reveal smoother, softer skin. I like this product's natural, ethically sourced ingredients. Knowing that what I put on my skin is good for the earth and me is very satisfying.
JISULIFE Handheld Mini Fan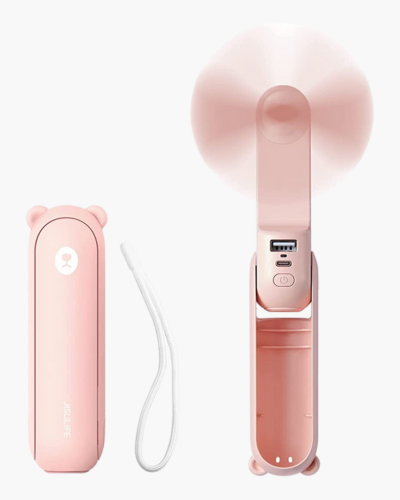 The ISULIFE Handheld Mini Fan is a must-have for those sweltering summer days. It has become a summer staple for me, and for a good reason. It has a good mix of portability, power, and ease of use, so I can stay cool wherever I go during these hot months.
This is not just a fan. It is also a power bank and a flashlight, so it is the perfect summer travel companion. The fan has three speeds, so you can set it to how fast or slow you want it to move. Plus, it can be charged and keeps going for hours, so you can stay cool all day.
Matrix Mega Sleek Creator Set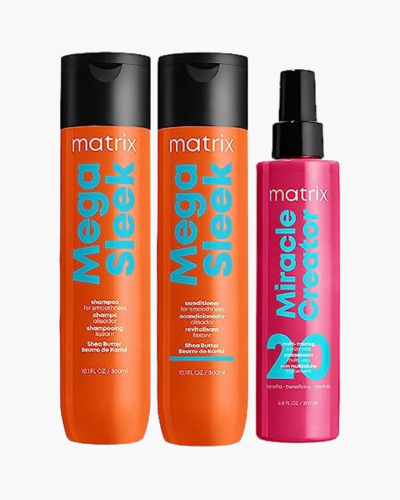 The Matrix Mega Sleek Shampoo, Conditioner, and Miracle Creator Set is the next one on the list. This trio is your secret weapon against summer hair that is frizzy and hard to tame.
Together, the shampoo and conditioner will smooth your hair and keep it from getting frizzy. The Miracle Creator is a treatment for your hair that can do 20 different things, like protect it from heat, untangle it, and make it shine more.
I'm also very impressed with the mega varnish serum. It is the perfect last step in my routine for styling my hair. It protects against heat damage and gives a high-gloss finish, which is important to me since I use heat styling tools.
Feela Pocket Mini Notebooks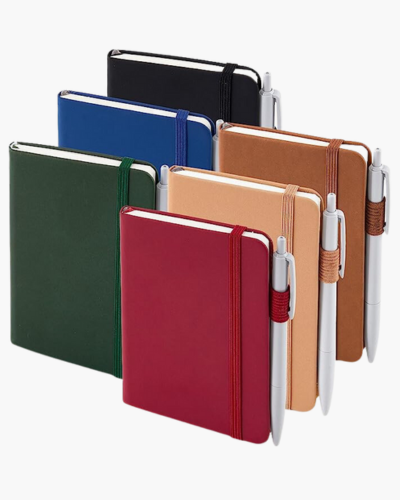 The Feela Pocket Mini Notebook has become one of the most important things I use every day.
It fits easily in my purse or pocket, so I can write down ideas, thoughts, and reminders whenever inspiration strikes. This notebook is small, so you can easily put it in your summer bag.
Daily use will not damage the notebook's binding. I have been using it for a while, and there are no loose pages or other signs of wear.Its many colors add a touch of fun and personalization. I can match my note-taking to my mood or accessories. It also has a strong cover to keep your notes from getting dirty or wet.
Advertisement – Continue Reading Below
Babo Botanicals Sheer Mineral Sunscreen SPF 50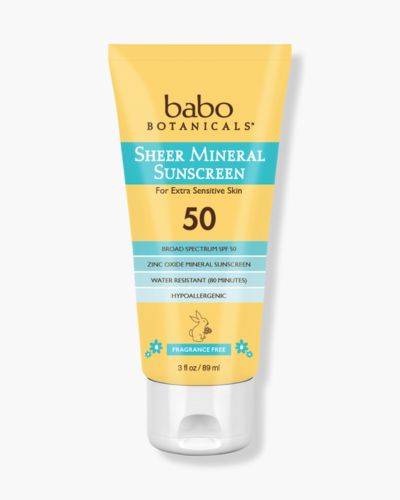 Babo Botanicals Sheer Mineral Sunscreen SPF 50 is my summer skincare staple. This sunblock is reliable, safe, and effective, and it offers even more benefits.
I like this sunscreen's mineral active ingredients. The chemical-free formula gives me confidence that what I am putting on my skin is safe for me and the environment. With its SPF 50 protection, I can spend time outdoors without worrying about UVA and UVB rays.
The Babo Botanicals Sheer Mineral Sunscreen does not whiten my skin like other sunscreens. It is perfect for daily use because it is nearly invisible and blends with my skin.
Megababe Thigh Rescue Mini
The Megababe Thigh Rescue Mini is a game-changer for relieving chafing, especially on hot summer days. Despite its small size, it creates a frictionless barrier on the skin that saves dresses and shorts.
Megababe Thigh Rescue Mini's formula stands out to me. The soothing aloe, pomegranate seed extract, and grapeseed oil combination soothes and nourishes the skin. It is both preventative and restorative.
I also appreciate how this product was designed for all skin types. It is non-greasy, easy to apply, and does not stain my clothes. This product's cruelty-free and clean ingredients make it even more appealing. It is a must-have for hot-weather relief from thigh chafing.
READ ALSO: The Best Sunscreens For Mature Skin
Closing Thoughts
No matter your style, summer beauty essentials are essential. These summer beauty and lifestyle products give you everything you need to enjoy the sun.
These summer beauty must-haves combine practicality, performance, and style in a way that is hard to beat.
Here's to a summer of comfort, beauty, and unforgettable moments!
♡ Love ♡,
Schellea