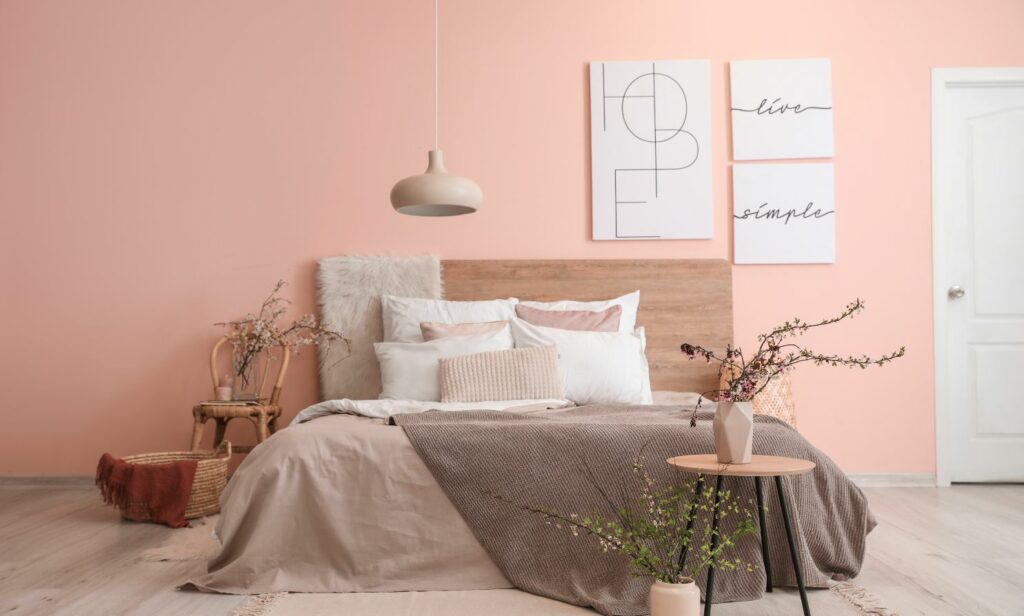 Imagine lying in bed in the summer, tossing and turning because your bedroom feels like a furnace. It's not a good experience.
Keeping your room cool and comfortable in the summer is challenging. If you live in a humid, hot climate, these challenges can be even harder.
The heat can be unbearable. It can make you tired, irritable, and unable to sleep. Your bedroom, where you should feel most at ease, can turn into a hot box that makes it hard to get a good night's sleep.
Sleeping in a room warmer than 18 °C takes longer and disrupts sleep, according to research. You can lower your body temperature and keep your bedroom cool to get the best sleep.
Today, I am going to tell you my best tips for keeping your bedroom cool in the summer. I will also explain why it is so important to keep your bedroom at a comfortable temperature.
How You Can Keep Your Bedroom Cool During Summer
Hack 1: Use Blackout Curtains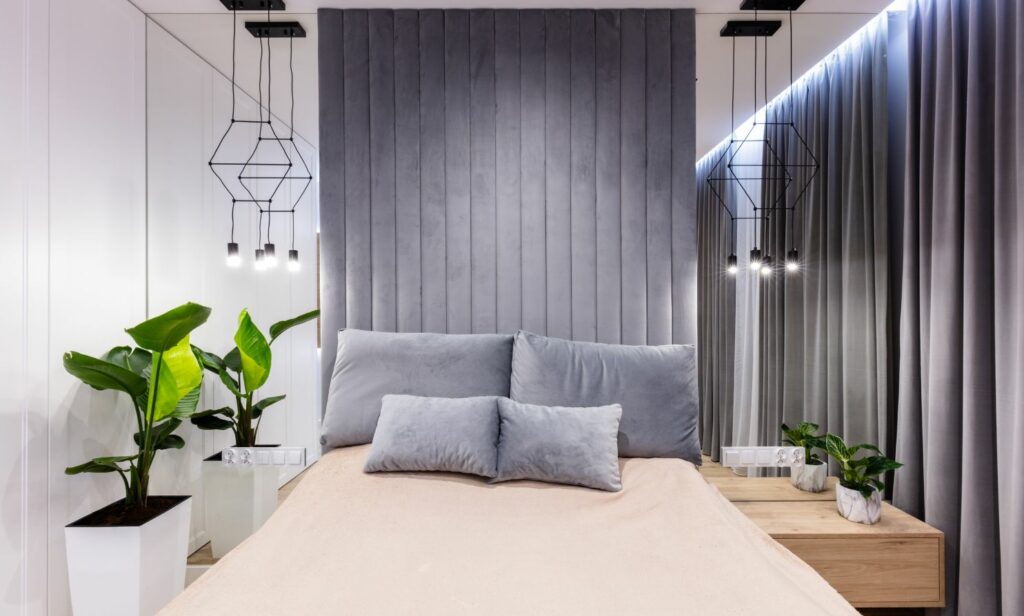 One of the best ways to keep your bedroom cool is to use blackout curtains. Yes, the same curtains you were thinking about to block out unwanted light can also help control the temperature in your room.
Heavy fabrics are used to make blackout curtains, which can block sunlight and keep your room from getting too hot. If you close these curtains, your room will not heat up like a greenhouse and will stay cool and comfortable.
But you should know that not all blackout curtains are made the same. Choose curtains with a white back because lighter colors reflect sunlight better than darker ones.
Hack 2: Use Ceiling Fans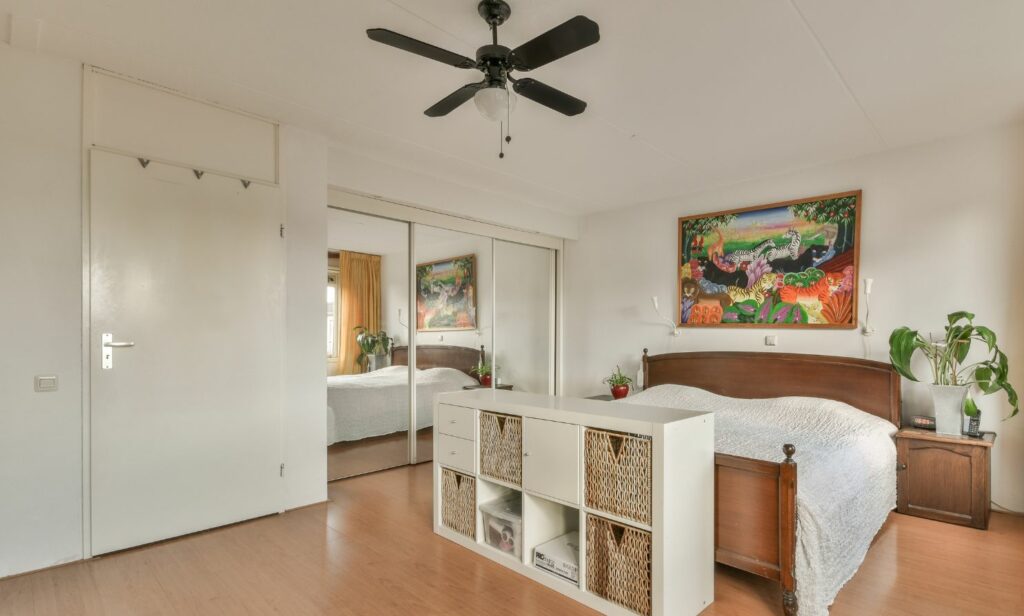 Ceiling fans may seem like an old-fashioned way to cool a room, but they work surprisingly well. They work by moving the air around the room, which creates a draft that can help make the room seem cooler.
Make sure a ceiling fan is turning in the right direction before you use it. During the summer, the blades should turn in the opposite direction of the clock to push down cool air. This simple change can make a big difference in how warm or cool your room is.
Ceiling fans are also more energy-efficient than air conditioners. Thus, a ceiling fan will cool your bedroom and lower your energy bills.
Another great option is a quiet tower fan. If you have trouble falling asleep, quiet tower fans with timers and settings are best, but desk and pedestal fans work too. If it is really hot, put a shallow bowl of iced water in front of the fan to cool it.
If you can also invest in a portable air conditioner, that would be great. They are also more energy-efficient than central air conditioning systems, making them a more sustainable choice. These gadgets can effectively cool a room, making them a great choice when it is too hot to stand.
Even though portable air conditioners can be expensive, they are a good investment if you live in a place where summers are long and hot.
Hack 3: Create a Cross Ventilation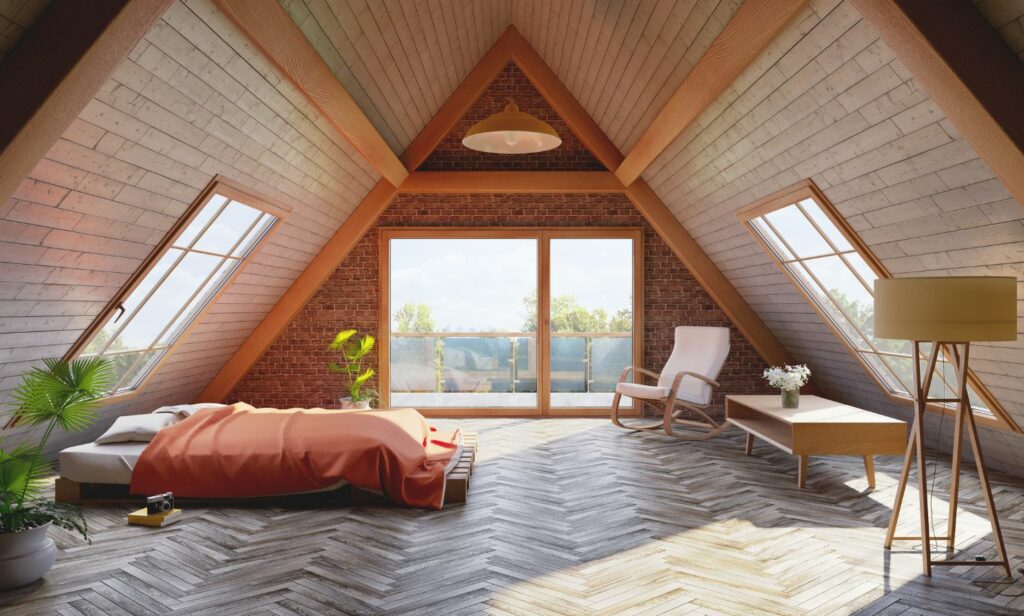 Cross ventilation is the next hack to keep your bedroom cool during summer. This simple method involves opening windows on opposite sides of your room to create a flow of air.
When it gets cooler outside at night, open your windows wide to let the cool air in. The cross breeze will help move out the hot air that has built up in your room during the day, cooling it down quickly.
Keep in mind that this hack works best if your bedroom has windows on opposite walls or walls next to each other. Even if that is not the case, you can still let in more air by opening a window or door.
READ ALSO: 10 Summertime Habits To Keep Your Skin Fresh and Radiant
Hack 4: Switch to Cooling Bedding Materials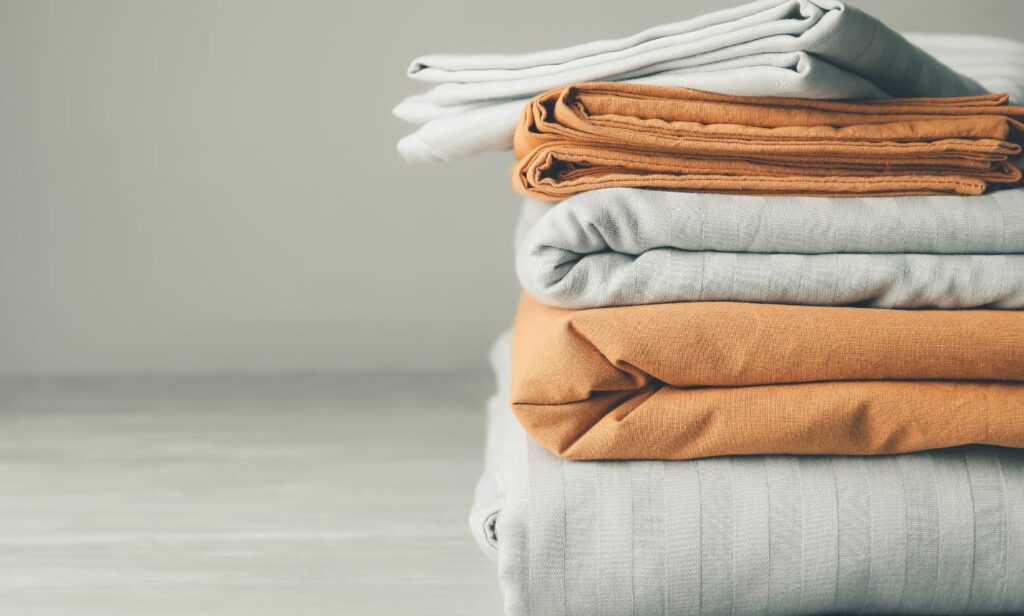 Using bedding made of cool materials is another good way to keep your bedroom cool during summer. These materials are made to soak up heat and get rid of sweat, so you can stay cool and dry all night.
Choose sheets made from natural fibers, such as cotton or bamboo, because they let air in and keep the temperature stable. Also, think about buying a cooling pillow or mattress pad, which can help even more. They are designed to help keep you at a comfortable temperature. A cooling mattress topper or pad will protect the mattress from perspiration, especially in the summer.
In warmer weather, latex, wool, gel memory foam, or other materials that draw heat away from you while you sleep make the best cooling mattress toppers. Get one and see what a difference it makes.
Remember that cooling bedding may be a bit more expensive than regular bedding. However, it is a good investment if you want to sleep well and feel refreshed.
Hack 5: Always Stay Hydrated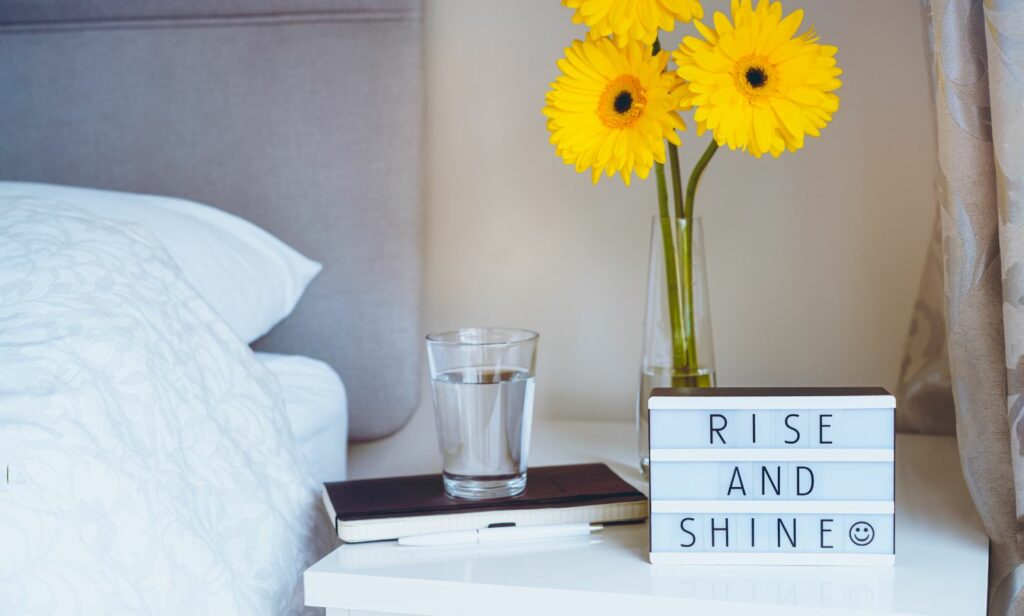 Another simple but effective way to keep your bedroom cool during summer is to stay hydrated. Even though this will not directly cool the room, it will help cool your body and make the heat easier to handle.
If you drink a lot of water, it can help control your body temperature and keep you from getting too hot. Staying hydrated can also help you sleep better, since being dehydrated can make you feel bad and wake you up.
You might want to keep a glass of water by your bed. This will not only remind you to drink water, but it will also help if you wake up during the night feeling thirsty. Unless you like 3 a.m. bathroom runs, drinking 8 ounces of water is enough.
READ ALSO: Hydration: The Ultimate Anti-Aging Solution Beyond Botox
Hack 6: Add a Houseplant to Your Room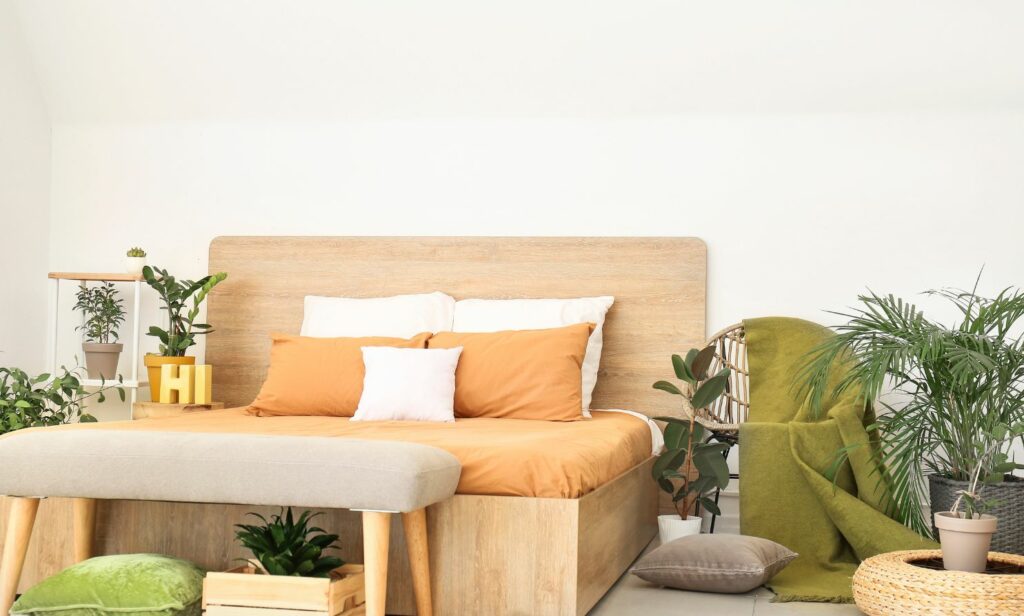 Adding house plants to your collection not only adds beauty but also provides a practical benefit during hot weather.
Indoor plants have the ability to cool down a room by absorbing hot air through their natural processes.
When the temperature rises, plants release water into the air through their leaves, effectively cooling themselves and the surrounding environment.
Some recommended plants for bedroom cooling include rubber plants, Chinese evergreens, palms, mother-in-law's tongues, and ficus benjaminas.
Additional Tips to Keep Your Bedroom Cool
Cotton jammies help you sleep faster in heat. They will help you fall asleep faster than wool.
Long hair makes a warm scarf while sleeping. Use a sleep-safe scrunchie to tie it back. Your neck will appreciate the cooler temperature.
For cooler nights, use satin, silk, or polyester sheets. Light-colored Egyptian cotton or linen bed linens are breathable and promote airflow.
Hang a cold-water-soaked towel near a window or fan. The room will cool from water evaporation.
Before bedtime, refrigerate your sheets and pillowcases in a plastic bag. Sleeping with cold sheets can be soothing.
Incandescent bulbs produce a lot of heat, making the room warmer. Replace them with energy-efficient LED or CFL bulbs.
Look for air leaks around windows, doors, and outlets. Seal any gaps with weatherstripping or caulk to keep warm air out.
Humidity makes a room hotter and more uncomfortable. A dehumidifier can cool and freshen the air.
When you wake up in the night, turn over for a cool side to sleep on.
You can cool yourself with your pulse points. A cold flannel or ice cubes in a plastic bag on your wrists and neck work wonders. Keep them from melting in bed!
Consider essential oils. Lavender helps you sleep. Mix a few drops with cold water in a small spritz bottle and spray your bedroom before bed.
Avoid alcohol and other drinks that can heighten your chances during a heat wave. Dehydrating yourself before going to sleep on a hot night isn't the best decision.
Closing Thoughts
If you want to sleep better this summer, try these hacks and tips for keeping your bedroom cool day and night.
Keep in mind that you are keeping your bedroom cool for comfort and health. For sleep to start, your body's core temperature needs to drop a little.
If your bedroom is too hot, your body will not be able to cool down, which can throw off its natural sleep cycle.
When your sleep is poor, so is your overall health. Lack of sleep can cause weight gain, weakened immunity, and heart disease. Thus, keeping your bedroom cool during summer is essential for comfort and health.
♡ Love ♡,
Schellea.