The daily application of a sunscreen becomes imperative over the age of 50 for mitigating rapid signs of ageing and protecting the skin from the sun's harmful rays.
While you may already be using a product the features UV protection, a base coat of sunscreen after your skincare and before your makeup would not go amiss and gives you greater control over your sun protection.
The suns UVA and UVB rays wreak havoc on our visage. Aside from visible sun damage in sunburn, on a cellular level these rays work to deteriorate from within. UV light from the sun causes skin blemishes, uneven skin tone and a particularly rapid onset of wrinkles. These symptoms can be prevented and even reversed with the right combination of antioxidants; however, your first defence should come in the form of a high SPF sunscreen.
If you're a little hesitant to give a sunscreen a try due to its history of being thick and viscous with an unpleasant aroma and white cast, rest assured these have for the most been left in the past. These days, a sunscreen is usually made to be greater than the sum of its parts and come packed with other skin benefiting ingredients to help condition and soothe with creamy, velvety formulations that absorb into the skin and leave no residue whatsoever.
If you're on the hunt for a new sunscreen or looking to add one to your routine, this is my complete list of favourites, all serving a specific purpose but nonetheless effective at guarding our mature skin against the sun. All sunscreens on this list offer broad-spectrum protection, guarding our skin against UVA and UVB rays, will help to mitigate hyperpigmentation in the skin, and leave absolutely no white-cast (thin white film after application) making these sunscreens a perfect choice to apply before your makeup.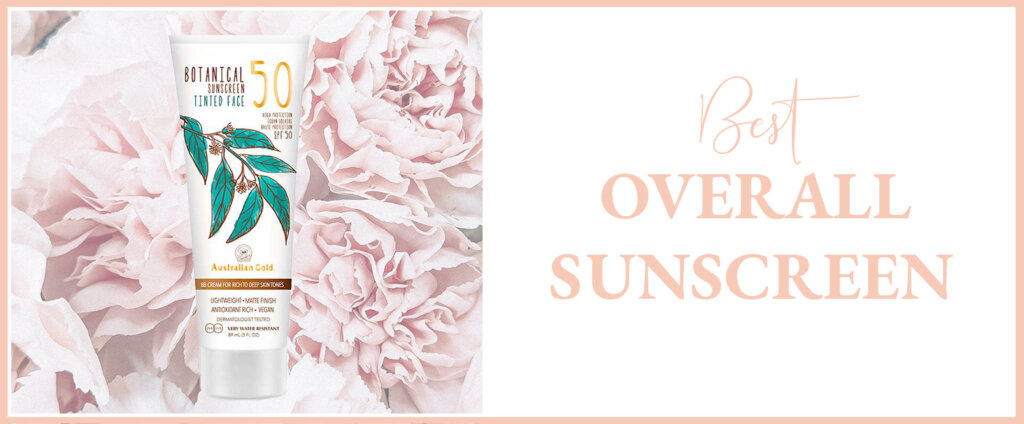 This sunscreen is my go-to for daily use for a variety of reasons, not least of which is its highly effective sun protection qualities. Number 1: it has a beautiful tint that gives mature skin a subtle glow and doubles as a BB cream for those days when you don't need full coverage. Additionally, this tint serves as both an aesthetic bonus and a practical defence. The tint in Australian Gold comes from iron oxide which helps to better protect the skin from visible light and the harmful blue light from our computer and phone screens.
Number 2: it's super lightweight and doesn't weigh down on the skin at all. I have never felt that I was just smearing on more and more without it absorbing. It leaves skin feeling clean and fresh with zero greasy residue. Number 3: it's high UVA protection helps to lessen and protect the skin against the signs of hyperpigmentation like melasma. And finally, as a bonus to mature skin, Australian Gold sunscreen is a packed with antioxidants like red algae which help to fight free radicals and soothe the skin.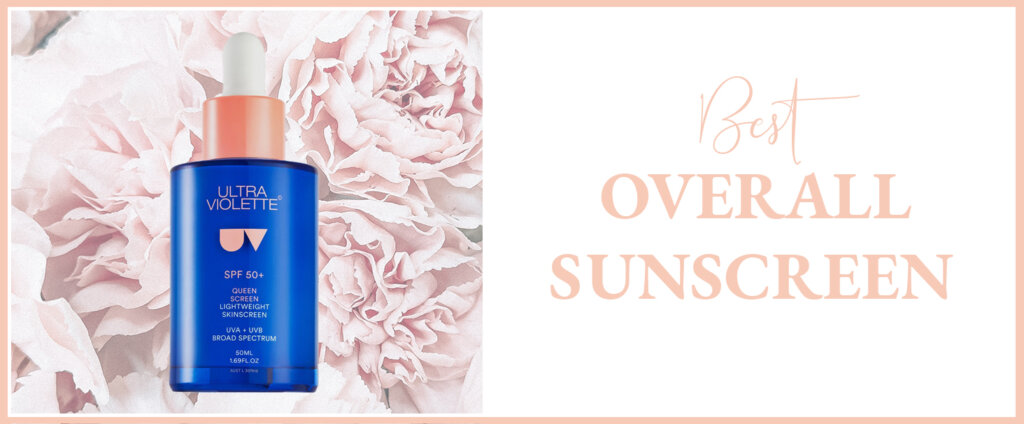 This sunscreen is a little different to what you may be used to in that it comes in the form of an ultra-light serum, meaning it just absolutely melts into the skin when applied for a luxurious and revivified complexion. Ultra-Violette has an SPF count of 50+ for broad spectrum protection (both UVA and UVB rays) and features a whole range of antioxidant packed ingredients for further protections against sun damage. What I love most about this sunscreen is how radiant it makes mature skin look and feel and just how easily it works with your skincare to provide the perfect base for full coverage makeup.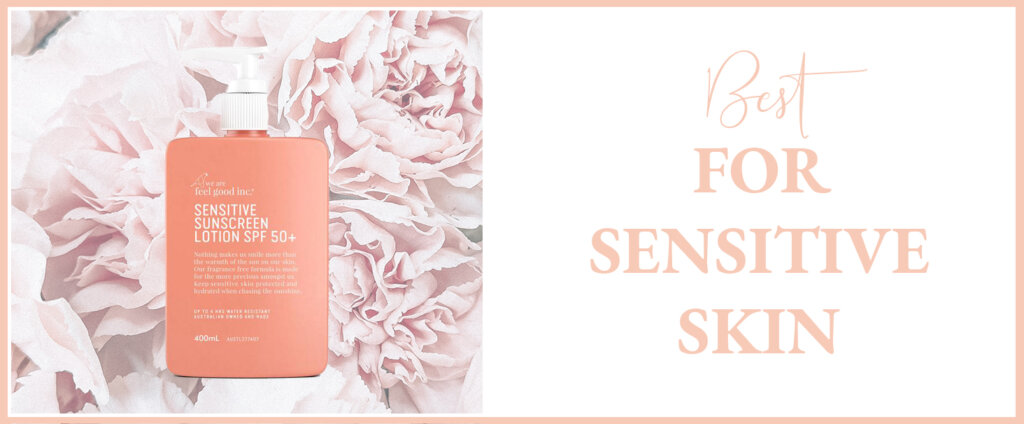 We Are Feel Good Inc have created a range of sunscreens specifically designed for an Australian lifestyle, meaning they all provide water and sweat resistance and are super tough against the sun with a broad-spectrum protection. My absolute favourite among the range is the Sensitive Sunscreen Lotion which features a fragrance-free formulation and can even double quite well as a primer under foundation if you're in a pinch. Best of all, with the inclusion of ingredients like aloe juice, this sunscreen helps to moisturise and sooth inflammation.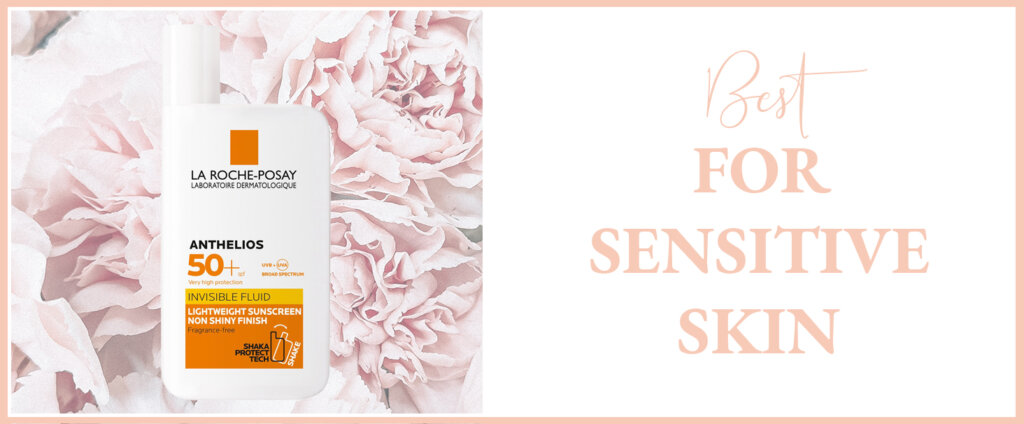 Another fantastic option for sensitive skin types is La Roche Posay Anthelios. This formulation has been designed to be super lightweight and I found that it left my skin feeling fresh and clean. Not shiny, and not matte but just perfectly balanced! Anthelios is perfect for facial use as it features a fragrance free formulation and works harmoniously with foundation to provide the perfect base for your makeup.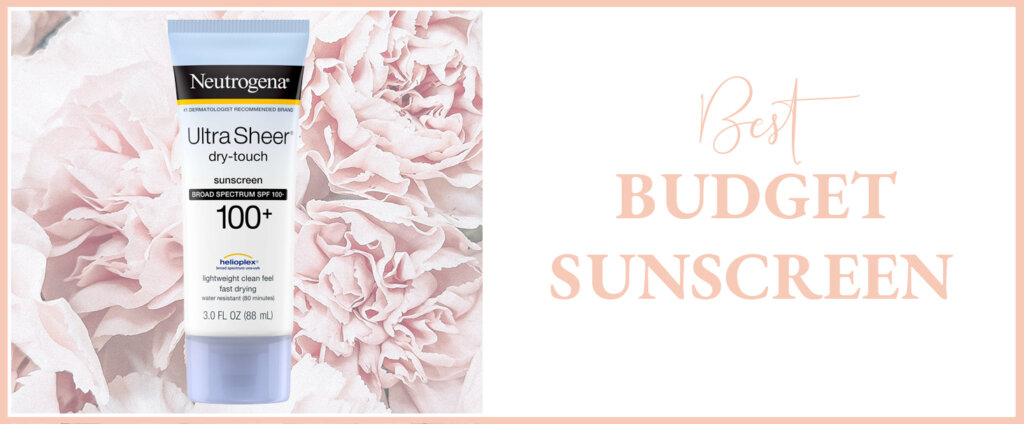 For the absolute best bang for your buck, you can't go past Neutrogena's Ultra Sheer Dy Touch sunscreen. Featuring an SPF of 100+, this sunscreen provides powerful, day long broad-spectrum protection from the sun and its lightweight feel makes it an excellent base for your makeup. If you find your pores clog easily with other sunscreens, Ultra Sheer features a non-comedogenic formula, meaning there are no ingredients which can clog pores. There is a reason this is called the #1 dermatologists trusted sunscreen.
While it may not provide the same skincare benefits of others on this list, you can be sure your skin is guarded and protected.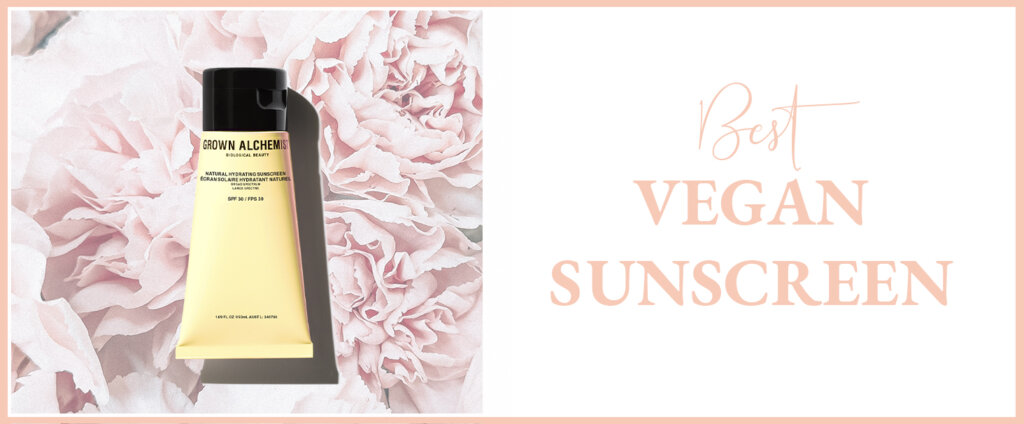 This may be a first, but Grown Alchemist have successfully formulated a 100% vegan, 100% natural sunscreen that is reef safe and most importantly extremely beneficial to mature skin. I was a little sceptical before using, but this sunscreen goes on easily and absorbs into the skin leaving it feeling fresh and rejuvenated. This sunscreen features a broad-spectrum protection and comes packed with a tonne of actives used to specifically treat skin conditions common in mature skin. With rosehip oil to help reduce fine lines and wrinkles, vitamin C for free radical protection and hyaluronic acid for deep hydration.
It does take a little longer to settle into the skin than the other sunscreens on this list and it does leave the slightest white cast which can render it unsuitable for use with makeup, though it is perfect for use in outdoor activities.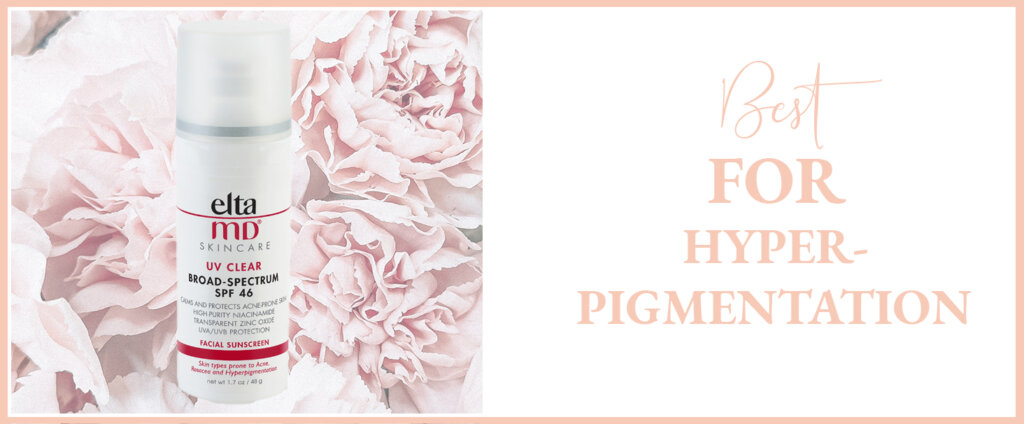 All the sunscreens included on this list will help to combat the signs of hyperpigmentation, though none do it better than the EltaMD UV Clear. I love this formulation for how silky smooth it feels on the skin and thanks to the inclusion of hyaluronic acid and lactic acid, this sunscreen will help mature skin retain moisture and surface hydration throughout the day. Niacinamide will also help to protect and even out skin tone with continued usage.
I found this sunscreen to have absolutely no greasy residue or white cast and sits under makeup perfectly.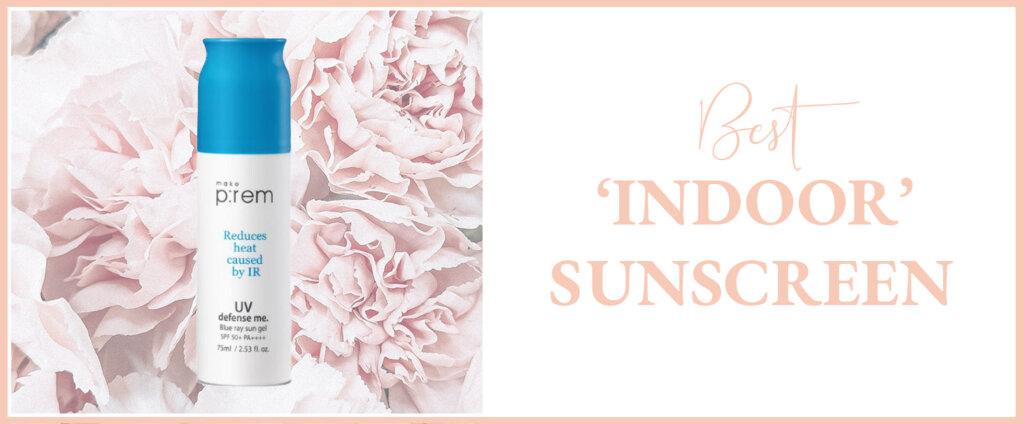 Even if we are inside all day, our skin can still be exposed to harmful rays that cause damage to our skin. For that reason, I will always apply a sunscreen no matter if I am just staying indoors. P:REM's watery sun gel provides a wonderful, extremely lightweight option that's perfect for indoor use, because on top of providing broad-spectrum protection against UVA and UVB rays, this sunscreen has been specifically designed to protect the skin against blue light. This is the sunscreen I wear when I am working form my computer. It glides onto the skin effortlessly, is super hydrating and keeps my skin dewy and supple all day long.