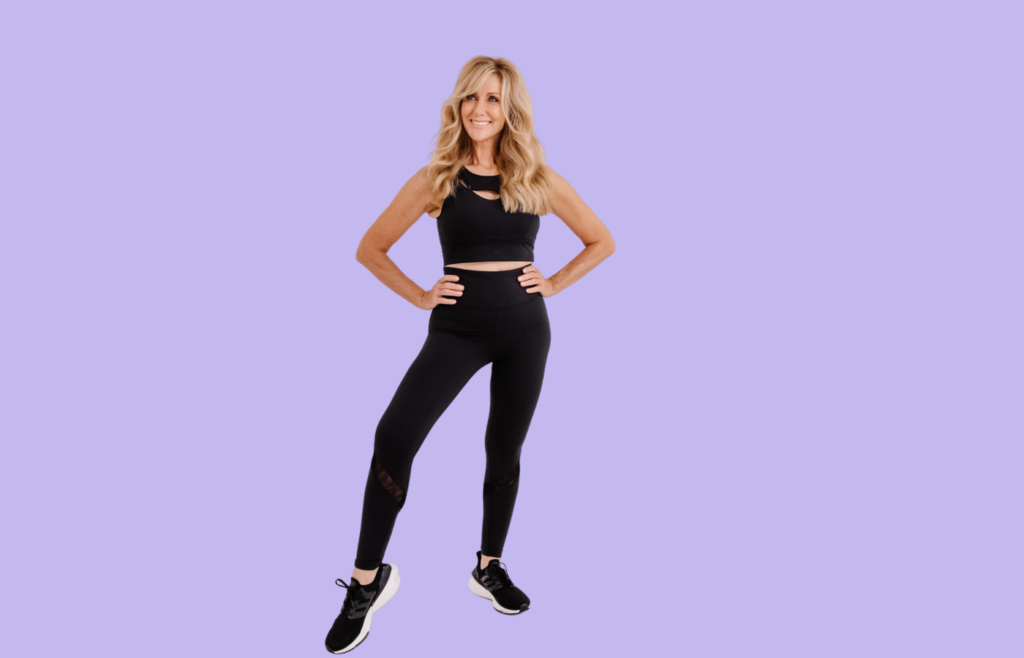 Low-impact exercises for women over 50 are ideal for staying fit without straining the joints. These exercises are activities that are easy on the joints and reduce the risk of getting hurt. They are perfect for women over 50 who may have joint issues or arthritis.
As we get older, it is more important than ever to stay active and live a healthy life. Regular exercise can help you get stronger, more flexible, and feel better all around.
So, low-impact exercises can be just as good as high-impact exercises for improving cardiovascular fitness, making muscles stronger, and making you more flexible.
Let's explore six low-impact exercises for women over 50 that can help them get more fit and improve their overall health.
Top Low-Impact Exercises For Women Over 50
As we age, our bodies change, making high-impact, strenuous exercises less appealing or even difficult. But, there are many low-impact exercises that can help you stay in shape, strengthen your body, and improve flexibility without hurting your joints.
Let us look at our top Fabulous50s low-impact exercises for women over 50, offering a variety of workouts to suit different preferences.
These workouts can help you stay fit and enjoy your golden years, whether you are a beginner or a pro.
5-Minute Low Impact Warm up Exercise
Before doing any kind of exercise, it is important to make sure the body is ready.
A low-impact warm-up can help get more blood to the muscles, make them more flexible, and lower the chance of getting hurt.
Warm up before your workouts with this 5-minute low-impact workout. It is fun, easy, low-impact, and good for women and older people who are just starting to work out at home.
Take your time with each move and pay attention to how you are moving and how you are breathing.
10-Minute Low Impact HIIT Workout For Weight Loss
High-Intensity Interval Training (HIIT) is a popular exercise method known for its ability to burn calories and improve cardiovascular fitness.
For women over 50, a low-impact HIIT workout can be a great way to shed those extra pounds without putting too much stress on the joints.
This full body standing workout is suitable for beginners and women over 50. You can lose weight with this quick 10 minute high intensity fat loss workout with no equipment.
Remember to listen to your body and modify the exercises as needed.
5-Minute Slimming Thigh Indoor Workout
Many women over 50 struggle with carrying too much weight in their thighs. An indoor workout for slimming the thighs can help tone and strengthen the muscles in this area.
These exercises work the quadriceps, hamstrings, and glutes, helping to shape and slim the thighs. They give you thigh gaps and make your legs stronger.
This thigh-toning workout for women is easy to do but still hard enough to burn fat, tone, and strengthen your quads, hamstrings, and inner thighs.
For each exercise, you should try to do two to three sets of 10 to 15 reps. Do not forget to use your core and keep good form as you work out.
Lose Belly Fat Sitting Down – Ab Workout
It can be hard to lose belly fat, especially for women over 50. But you can strengthen and tone your stomach muscles while sitting down if you do this low impact exercise.
This low-impact cardio chair workout for abs will not hurt your neck, back, or knees. This ab-toning workout for beginners is easy to do but still hard enough to burn belly fat and tone your ab muscles.
Try to do 10 to 15 repetitions of each exercise for two to three sets. Remember to take deep breaths and engage your core during each movement.
5-Minute Balance Exercises For Women
As we get older, our balance tends to get worse, which makes us more likely to fall and hurt ourselves.
Adding balance exercises to your routine can help improve your stability, coordination, and overall body control. Simple balance-improving exercises include standing on one leg, walking heel-to-toe, and doing standing yoga poses like tree pose or warrior pose.
Aim for 10 to 15 repetitions of each exercise on each leg. As you progress, you can challenge yourself by closing your eyes or using a balance board.
10-Minute Toned Legs Workout'
Toned legs are not only nice to look at, but they are also important for staying mobile and strong. A workout for toned legs can help strengthen the muscles in the lower body and make the legs work better as a whole.
This 10-minute workout strengthens, tones, and stretches our legs to make them strong and sturdy. It is low-impact, does not require any equipment, and there are easier options if you feel like you can not keep up.
Be sure to keep your form in mind, engage your core, and take deep breaths throughout the workout.
Common Mistakes to Avoid For Low-Impact Exercises
Low-impact exercises are usually safe and good for you, but there are a few common mistakes you should avoid to get the most out of your workout.
First, you should always pay attention to your body and change your workouts as needed. If you ignore pain or discomfort, you could hurt yourself.
Second, do not forget to warm up before and cool down after every workout. Proper warm-up and cool-down routines can help prevent muscle soreness and injuries.
Lastly, do not forget to work on your strength. Women over 50 need to build and keep muscle mass to prevent age-related muscle loss and keep a healthy metabolism.
Closing Thoughts
Low-impact exercises for women over 50 are a great way to stay fit and healthy. From low-impact HIIT workouts to balance exercises and workouts that focus on your abs and legs, there are several Fabulous50s low-impact workout routines to choose from. 
Remember to always listen to your body, change exercises as needed, and talk to a health professional before starting a new exercise program. These low-impact exercises improve strength, flexibility, and well-being.
So put on your sneakers, grab a water bottle, and start enjoying low-impact exercises today!
Don't let age hold you back – take charge of your health and enjoy the benefits of staying active!