Strength training and exercise over 50 is something I have touched on in the past, however the benefits of strength training to increased longevity and quality of life over 50 are worthy of their own in-depth deep dive.
There is general consensus that any exercise, be it strenuous or light, is ultimately beneficial and goes a long way to increasing our longevity and pushing the ticker on mortality rate ever lower. But only recently has strength training had its own pillar thrown into the conversation and the findings have been compelling.
Strength training has been linked to a decrease in chronic conditions such as osteoporosis, back pain and obesity as well as an overall improvement in quality of life. Greater strength means a greater ability to move around and complete day to day tasks with ease.
These findings are based on no more than 2 strength sessions a week in combination with a regular schedule of aerobic and functional movement training.
So, you may be asking, what exactly counts as strength training? There are many different forms of training that fall under the strength training umbrella and it's ultimately up to us and our preference how we choose to utilise the tools at our disposal. Strength training is not exclusively lifting heavy weights at the gym. These are just two of the ways you can train your strength in a low impact environment and from the comfort of your own home.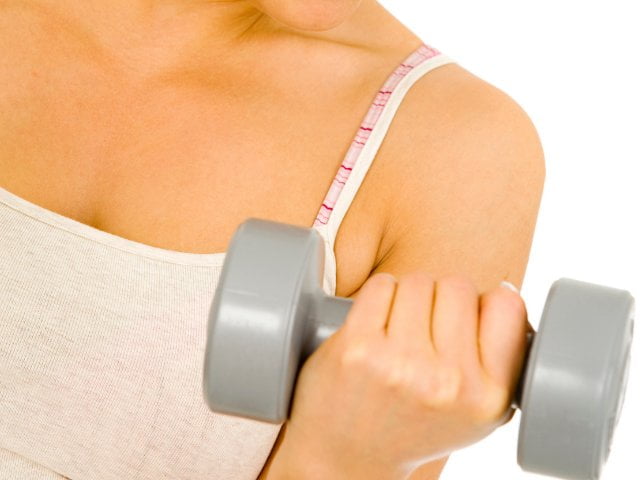 HYPERTROPHY (LOW WEIGHT, HIGH REP)
Hypertrophy training is the inverse of what you may have seen at the gym. Low weights with high reps and less time in between sets. Sounds easy enough, but the intention behind training in this way is to work the muscle close to the limit to increase mass, tone and strength. The results from hypertrophy training bear nearly identical results to training with heavier weights. So if that's the case, why risk injury from lifting heavy when we don't need to? Hypertrophy training is perfect for women over 50 to help us increase our strength in a less intimidating way. Training in this way has also been linked to a greater increase in growth hormone production, which is essential for repairing and strengthening the body. If you have some dumbbells handy and are ready to give this a try, I think you'll really enjoy this workout.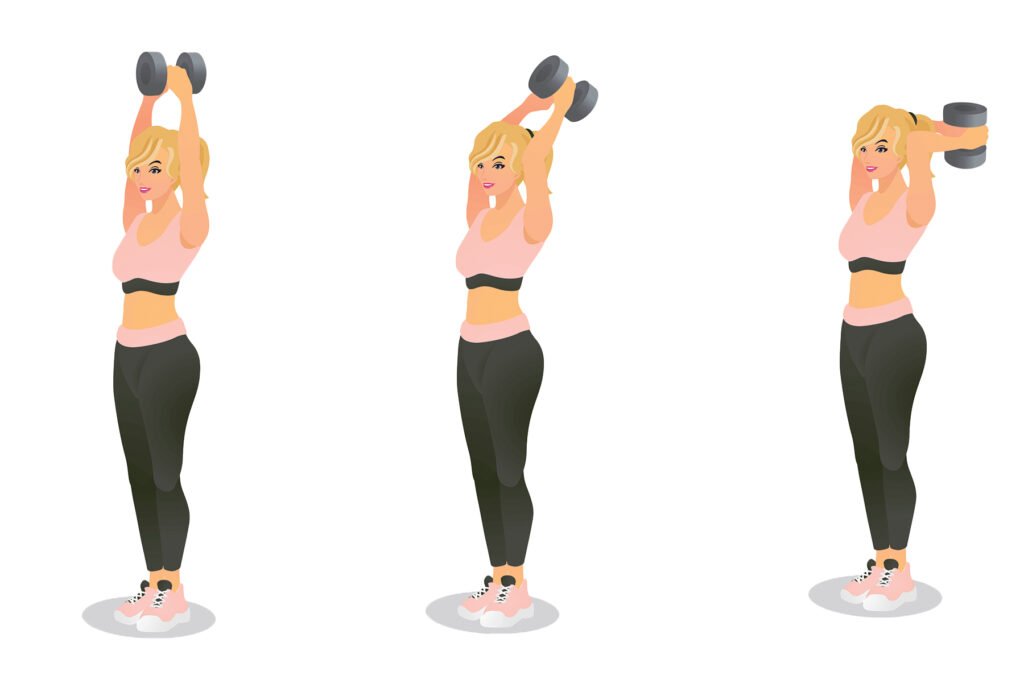 BODY WEIGHT TRAINING
Body weight training and hypertrophy sort of go hand in hand, in that the idea is to push yourself to the limit to make gains. With body weight training though, no weights are necessary!
The idea of body weight training may give the impression that you are doing less work than if you had weights, however this is not the case. Body weight training is so effective because it pushes us to exhaust the muscle, leading to greater muscle gains and toning. This is of course if we are allowing ourselves to get to that point. If you're up for a body weight training session, I think you'll really enjoy this workout!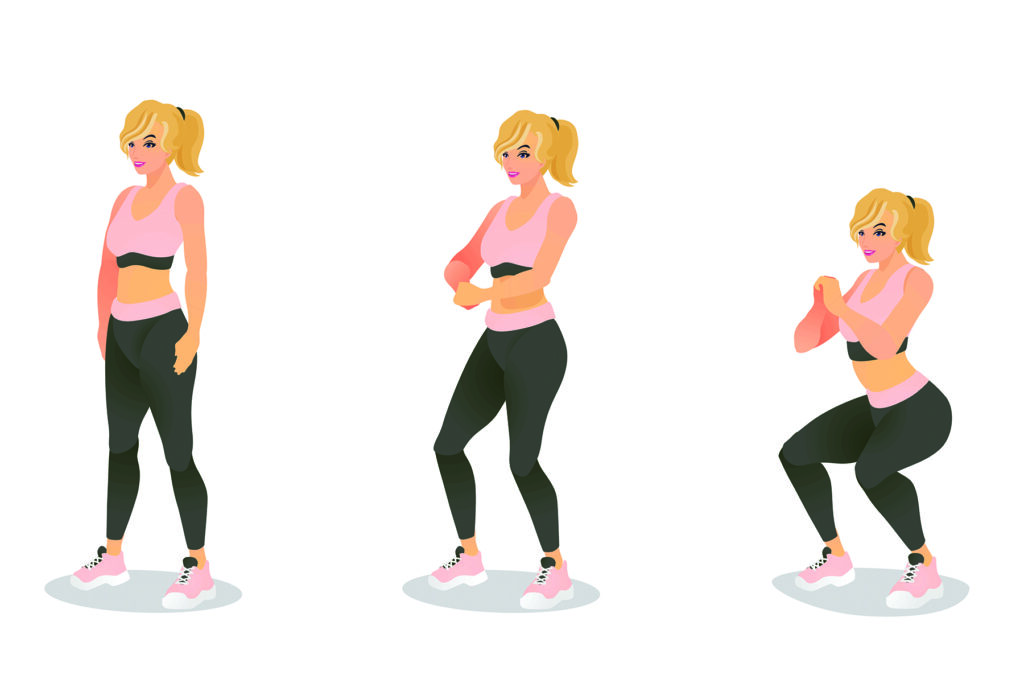 THINGS TO KEEP IN MIND
YOU DON'T NEED A GYM TO PRACTICE STRENGTH TRAINING
Be it with weights or body weight only, you absolutely do not need to step into a gym to practice strength training. With only a pair of dumbbells, a resistance band or nothing at all we can still reap the same strength benefits. It's all about making sure we push ourselves slightly further than we did the day before.
YOU'RE NEVER 'TOO OLD' TO START!
At any age you feel comfortable to participate in strength training, you can get started! Our bodies are geared towards growth if we give it the right nutrients and utilise it in the right way. You don't need to be lifting super heavy on your first day, or even ever, you just need to get started.
PERFECT THE TECHNIQUE
As with all things, improper technique will reap lacklustre results and can even lead to injury. To make sure you are getting the most out of your training, perfect the technique and move through the motion at a pace you're comfortable with until you get the hang of it. Practice makes perfect!
If you're up for a challenge, the fabulous50s 14 day challenges incorporate all of this information and present tin a way that's easy to follow, doable and fun. Click here to access now.