1 Year on YouTube | Q & A and more!
Q&A video talking about My husband, family, botox, fillers, anti aging, my life before Youtube and why I started a channel…Plus to celebrate 1 year on YouTube, I have a great giveaway including a styling session with me!
I would like to say a MASSIVE thank you to all the people who have supported me by watching, commenting, liking and sharing with their friends…I hope that after watching this video you will get to know me a little better.
????THANK YOU so much for watching and if you know someone who may enjoy this video…Please share ???? https://youtu.be/lfkKKpyueuE
Click here to visit my YouTube Channel
Click here to join the 30-Day Mindfulness Challenge
Click here for a 30 Minute Walking Workout
I'm so excited to share the Fabulous50s 30-day Mindfulness Challenge!!
Over the next month, you will be engaging in one activity every day designed to bring you back to a state of positivity and mindfulness.
To begin our 30-day challenge, we're going to tap in to our subtle body so that we can be present in the now. This technique helps to take us away from the past and the wild, meandering thoughts that may distract us and into the present.
To sign up for the challenge now, click here!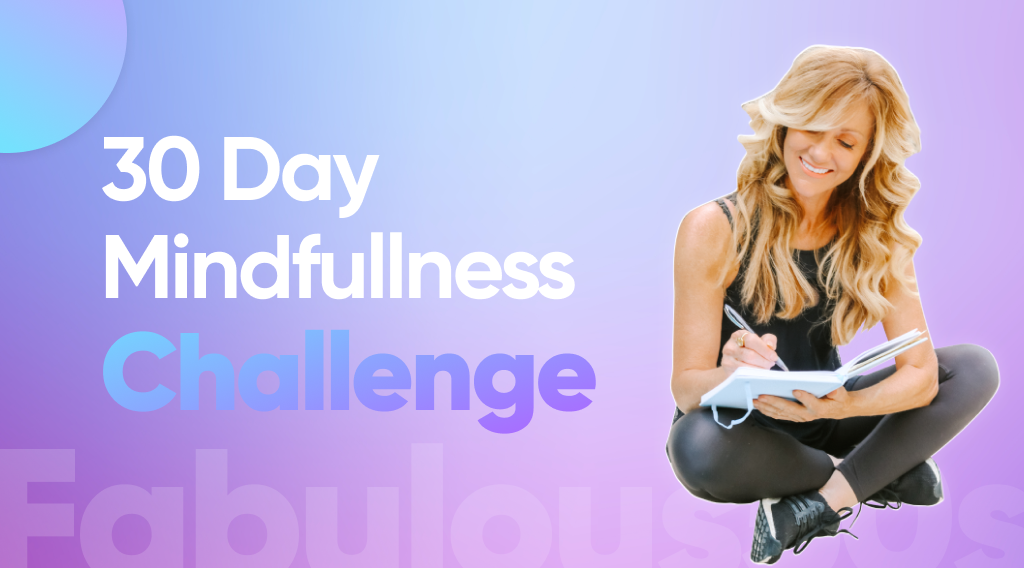 ****************
Disclaimer:
1. This content is not sponsored and all opinions are 100% my own. If I LOVE a product first, and there is an affiliate link available, I will use it. However, I will NOT look for a product that pays a commission first, and then do a review…EVER!
2. Some links are affiliate links. If you click a link and buy something, I may receive a small commission for the sale. It doesn't cost you anything extra and you are free to use the link or not. It's totally up to you. If you do use my links…Thank you so much xxx
3. Information provided in this video is of a general nature only and is for entertainment/educational purposes.
****************