The 5-minute toned abs workout is designed for women over 50 to reduce belly fat and create a flat stomach.
Although it's impossible to specifically target fat loss in one area, performing ab workouts can help you strengthen and tone the muscles in your core, which can reduce belly fat fast.
Do this ab workout for 7 days straight to see results!
5 Minute Abs Workout To Reduce Belly Fat Fast
Abs workouts can help increase your overall calorie burn, which can contribute to weight loss and reduction of belly fat.
TRY THIS AB WORKOUT ALSO: 10 Minute AB WORKOUT For Women Over 50 | Beginner No Equipment!
This ab toning workout is very doable but still challenging enough to burn belly fat and tone your abdominal muscles, and as women over 50, it is so beneficial to be doing some form of physical exercise every single day!
You can do this 5-minute abs workout to reduce belly fat at home, and no equipment is required.
Why are ab workouts the best for getting rid of belly fat?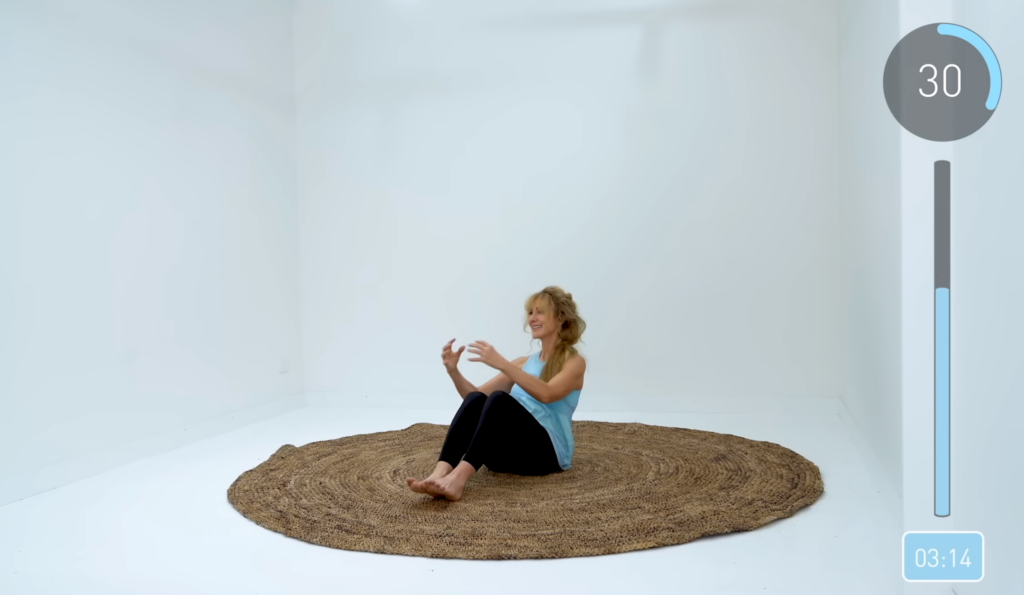 While it's true that targeted workout alone won't spot-reduce fat in a specific area of the body, including the belly, ab workouts can still be beneficial for losing belly fat. This is because abdominal exercises, such as crunches and planks, can help strengthen and tone the underlying muscles in the abdominal area.
Visceral fat, also known as belly fat, is the most harmful type of fat and the hardest to lose. If you're trying to lose weight in this area, you can do it.
READ ALSO: 5 of the Best Abs Workout for Women Over 50 (Hint: Sit-Ups Not Included!)
Abs workouts can help your core muscles become stronger and more toned, which can help you lose belly fat.
This ab workout can help you burn fat and lose weight more quickly.
When combined with a healthy diet and regular cardio, strengthening the muscles in the abdominal area can help you look leaner and more toned, which can make your belly fat look less noticeable.
Exercises that improve core stability and overall posture can also help to flatten the belly. The core muscles' ability to support the spine and improve posture when they are strong and active can help make the midsection appear more elongated and toned.