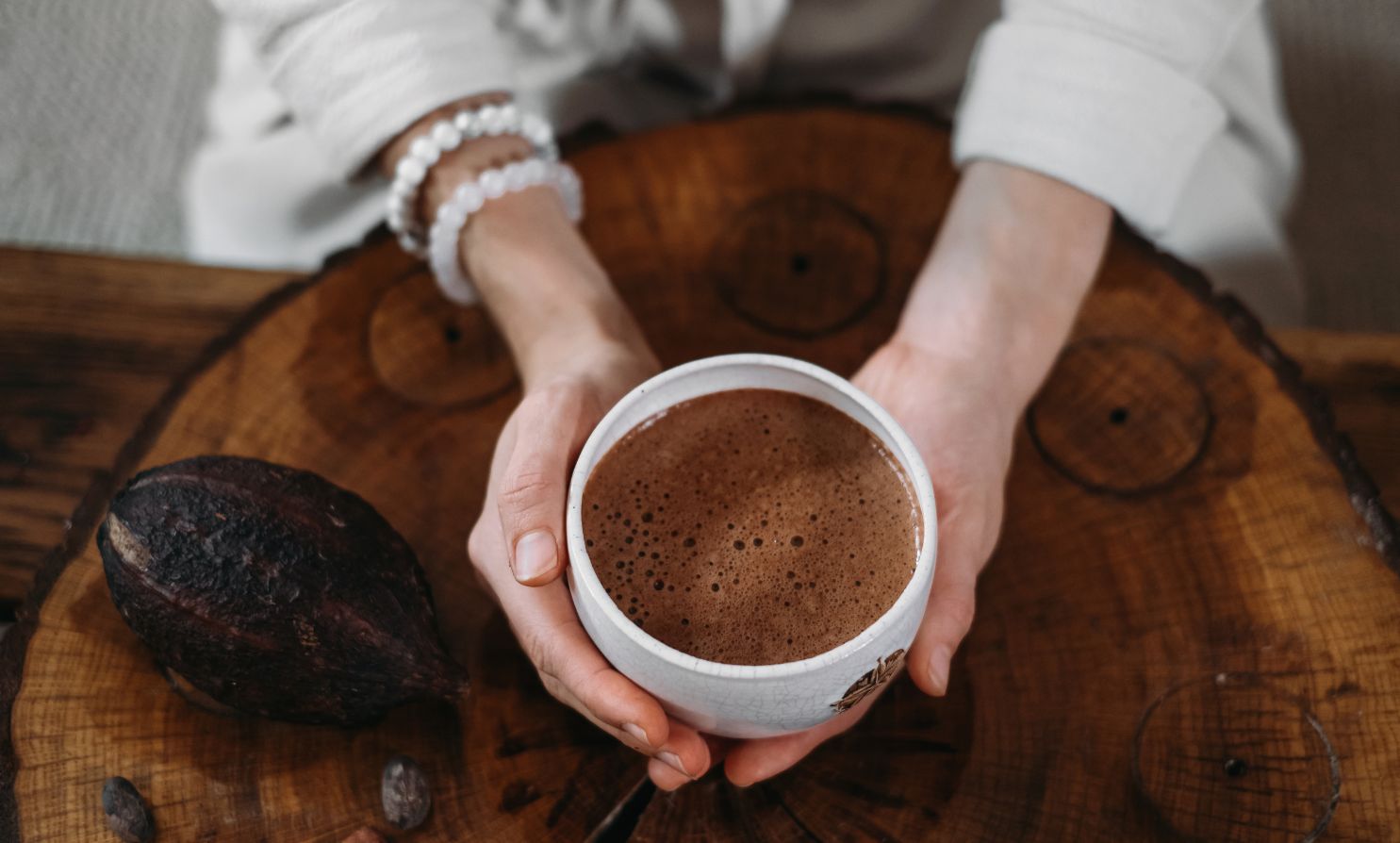 The Cacao Ritual is a magical and irresistible journey of self-discovery and self-love. It is an ancient practice that has been used for hundreds of years. It helps us connect with our inner selves in the most delightful and deep ways.
But guess what? It is making a comeback in our modern world, bringing with it an overwhelming feeling of happiness and peace!
Imagine starting your day with a cup of warm, rich cacao that was made with love and intention. As you slowly drink this divine elixir, you feel an incredible surge of energy, a wave of positivity, and a deep connection with your inner being.
Each sip is a step toward self-love, and each moment spent in this practice is a step toward finding your bliss. Isn't that something to get excited about?
But that is not all! The Cacao Ritual is not just about drinking cacao. It is about making a sacred space for yourself away from the hustle and bustle of everyday life. It is about setting goals and taking time to think about your hopes, dreams, and ambitions. This ritual helps you be more mindful and grateful, which helps you learn more about yourself and what you need.
Simply put, the Cacao Ritual is an invitation to love and be happy with yourself and to tap into your inner strength and power.
Today, I will tell you all about the cacao ritual and how it can help you discover yourself and grow.
The History of Cacao Rituals
Cacao Rituals have been around since the time of the Mayans and Aztecs, who thought of cacao as "food of the gods." They thought it was holy and used it in ceremonies and rituals to connect with their gods and their higher selves.
Over the years, this respect for cacao spread to other places and cultures all over the world. Today, it is used in modern spiritual practices as a way to connect with the divine.
Cacao Rituals is still a journey toward self-discovery, transformation, and happiness. It lets us experience cacao in its purest form, unlike the sweet treat it is worldwide. It is about respecting its roots and using its powerful energy for spiritual growth.
The Concept of Self-Love and Bliss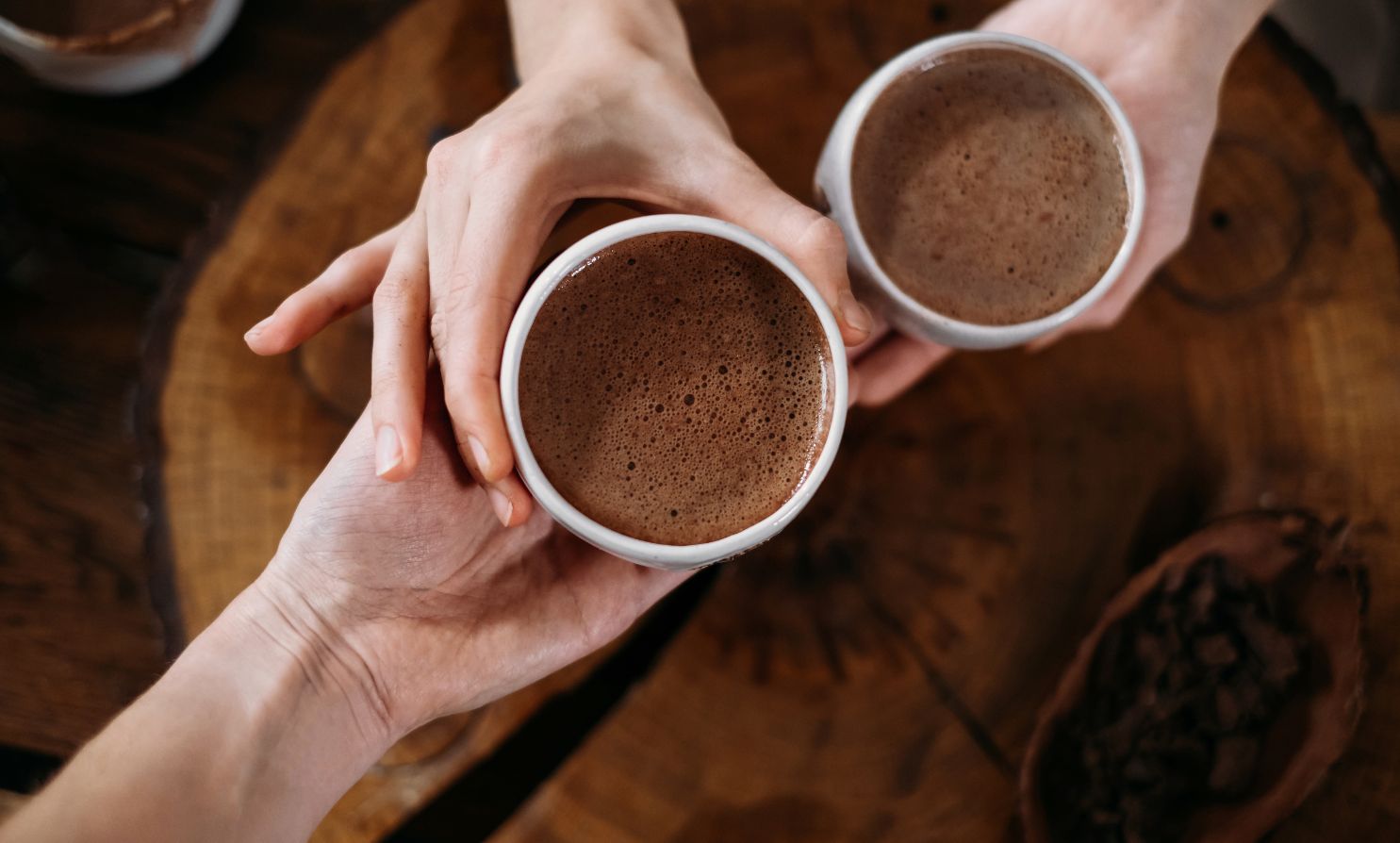 Self-love goes beyond pampering and materialistic pleasures. It is a deep journey to learn to accept, respect, and take care of yourself. It is about knowing what you are worth, setting limits, and making decisions that are in line with your highest good. Self-love is something you do every day by taking care of your mind, body, and soul.
On the other hand, bliss is a higher level of happiness and satisfaction. It is the feeling of being at peace with yourself and with the world around you. It is a state of mind that goes beyond what is going on outside and comes from harmony and balance inside.
A deep connection exists between self-love and bliss. When you love and accept yourself no matter what, you naturally develop a sense of peace and contentment within yourself. Bliss is not a hard-to-find goal; it is a byproduct of the journey of self-love.
So, what do Cacao Rituals have to do with self-love and happiness? The answer lies in cacao's natural qualities. Cacao is full of powerful chemicals, such as phenethylamine (PEA) and anandamide, also called the "bliss molecule." These chemicals make people feel love, happiness, and euphoria.
When you take cacao during a Cacao Ritual, it opens up your heart chakra, which is the energy center associated with love, compassion, and empathy. It tells you to look deep inside yourself and face any blocks or wounds that are stopping you from loving yourself.
READ ALSO: Healthy Recipe: Moon Milk Elixir for a Blissful Night's Sleep
How to Perform a Cacao Ritual for Self-Love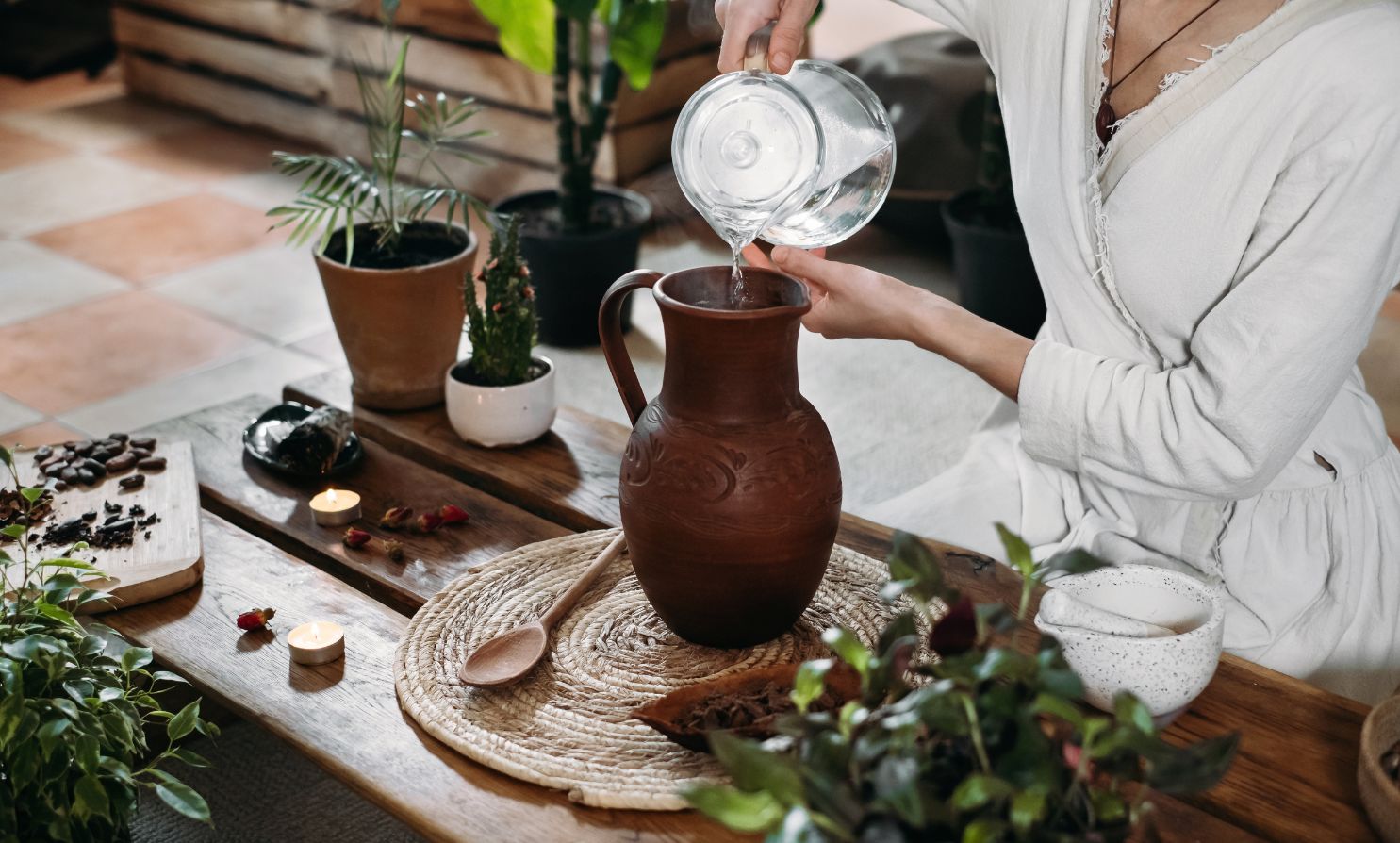 ​​It is not hard to do a Cacao Ritual for self-love. It involves carefully making a cacao drink, setting an intention for the ritual, and meditating while drinking it.
Here's a step-by-step guide:
Preparation
Get ceremonial grade cacao. This is a pure form of cacao that has not been processed much. You can find it online or in health food stores.
Choose a quiet, comfortable place. This could be indoors or outdoors, wherever you feel safe and will not be disturbed.
Gather more things. You might want a journal, some love-themed crystals (like rose quartz), candles, incense, or essential oils to help set the mood.
Setting Intentions
Take a moment to think about what you want to get out of this ritual before you start. Ask yourself what you are looking for: healing, clarity, or acceptance of yourself?
Preparing the Cacao Drink
Boil water. You will need about a cup.
Add cacao: Ue, 1-2 tablespoons of cacao powder. Mix a small amount of hot water with the cocoa powder to make a paste.
Mix: Slowly add the rest of the hot water while stirring all the time.
Personalize: You can add sweeteners like honey or spices like cinnamon or chili to add flavor.
Ceremonial Space Setting
Cleanse the space. You can do this by smudging with sage or palo santo, using a cleansing spray, or just opening a window for fresh air.
Organize items: Set out any crystals you want to use, light the candles, and put your journal close by.
Invoking a Safe Space
This is about creating a sacred space where you feel safe. Take a few deep breaths, taking in love and positivity and letting go of doubts and negativity.
Drinking the Cacao
Bless the cacao: Hold the cup with both hands, close your eyes, and give thanks for the cacao and any insights it may give you.
Drink slowly: Drink the cacao with intention. As you drink, picture it warming and loving your body.
Meditation and Reflection
Close your eyes: Focus on the space inside your heart, and picture it being filled with a bright light.
Feel: Let any feelings come to the surface. Accept how you feel and know that every feeling has its place.
Journal: After you meditate, write down any thoughts, feelings, or messages you got.
Closure
Close the space: If you opened a spiritual space or circle, please close it now. Put your ceremony items away and blow out the candles.
Integrate: Take some time to be quiet and think, or lie down and rest if you want.
Post-Ritual
After your ritual, drink a lot of water to help your body process the energy and stay hydrated. Consider not drinking caffeine or alcohol for the rest of the day to stay in a sacred space.
Remember that the most important thing about a ritual is the reason why it is done.
You can change any step to fit your needs and make it easier for you.
The Science Behind Cacao Rituals and Its Benefits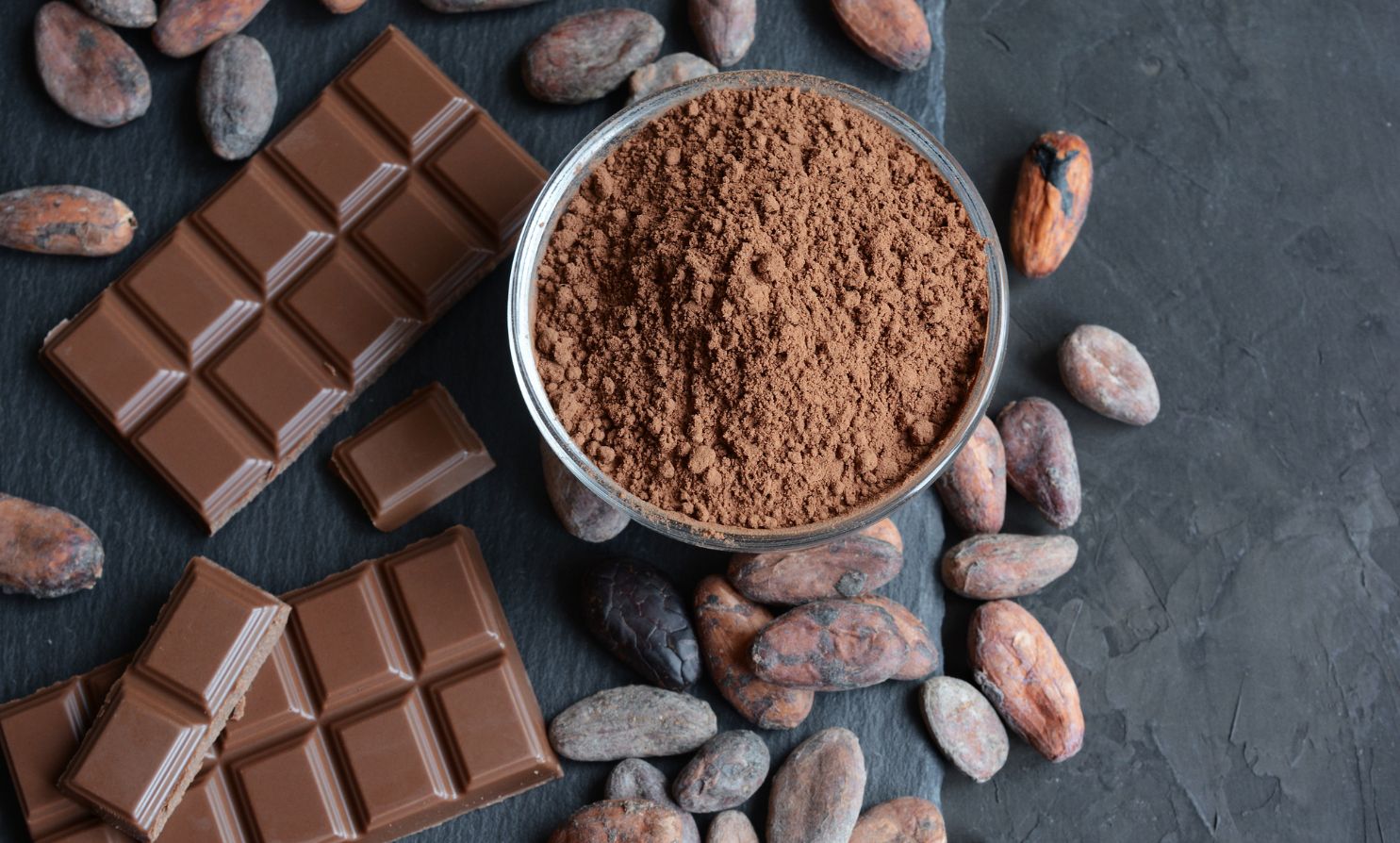 Cacao Rituals have benefits that go beyond the spiritual. Cacao is powerful for our physical and mental health, and science backs this up. It has a lot of antioxidants, which fight oxidative stress and improve health in general. It also has chemicals like phenethylamine, anandamide, and theobromine that make you feel better.
Phenethylamine makes you feel happier and gives you more energy. Anandamide makes you feel good and happy, and theobromine stimulates the central nervous system, making you more focused and alert. Together, these chemicals make a powerful mix that helps with emotional health, brain function, and heart health.
Cacao is also a powerful heart opener that increases blood flow and improves emotional intelligence. It helps you let go of your feelings, makes you feel more love and empathy, and makes you feel more connected.
Cacao Rituals have changed the lives of many people in profound ways. The testimonials are many and inspiring. They talk about letting go of old patterns, healing emotional wounds, growing self-love, and experiencing bliss.
One person talked about how Cacao Rituals helped them face and heal childhood trauma, which gave them a new sense of self-love and acceptance. Another person said that the rituals put them in a state of bliss and helped them find inner peace and happiness.
These stories show how Cacao Rituals can change things for the better. They emphasize how these rituals can help with deep healing, promote self-love, and grow happiness.
Adding Cacao Rituals to Your Daily Routine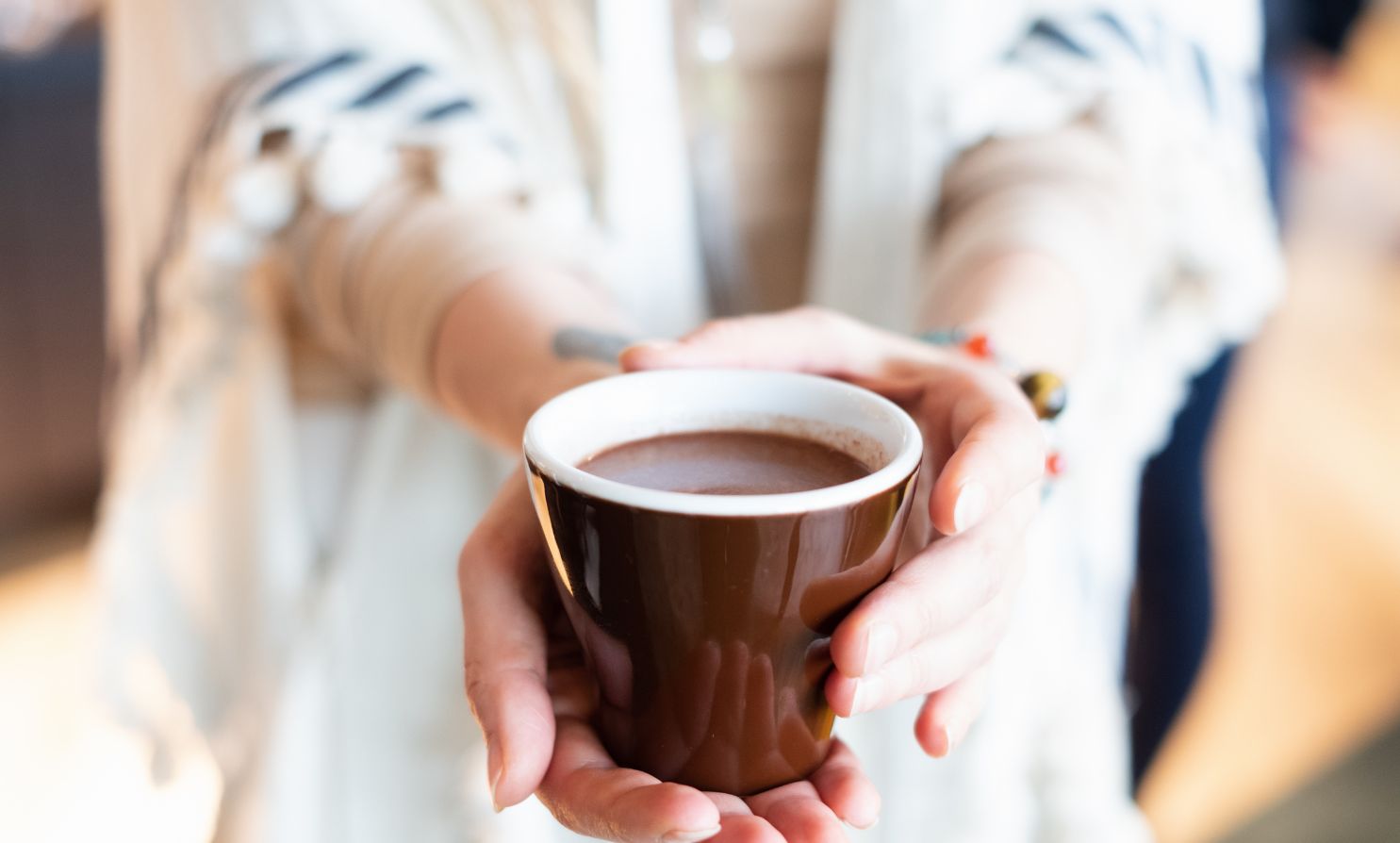 Cacao Rituals are easier to add to your daily life than you might think. You do not need a big party or a fancy set-up. All you need is a quiet place, some ceremonial cacao, and an open heart.
You can set a good mood for the rest of the day by starting it with a Cacao Ritual. Or you can use it as a way to practice mindfulness during your breaks. You can even work it into your evening routine as a way to relax and think about the day.
Remember that the goal is not to get the ritual just right; it is to make it a meaningful experience that helps you on your way to self-love and happiness.
Closing Thoughts
In the end, Cacao Rituals are a powerful way to love and be happy with yourself. They invite you to look deep within, face your shadows, and embrace your light.
They give you a real way to love yourself, feel happiness, and change your life from the inside out.
Embrace the magic of Cacao Rituals and set out on a journey of self-discovery, healing, and change.
Let cacao help you on your path to self-love and bliss. 
Let it open your heart, heal your wounds, and lead you to your highest potential.