This 10-minute full body stretching routine is for you if you're looking to increase your flexibility and mobility.
Stretching, as we all know, is crucial to any fitness routine. It helps improve your flexibility and mobility, reduce muscle pain and stiffness, and keep you from getting hurt.
In this 10-minute full body stretching routine, we'll stretch all major muscle groups from head to toe. The routine can be done any time of day, including in the morning to wake up or after a workout to cool down and recover. 
Whether you're a beginner or an experienced fitness enthusiast, this quick and easy stretch routine is for you. These stretching exercises can help you relieve low back pain, tight hips, and tense muscles. To stretch, all you need is a soft mat. 
Watch the video below to get started!
WATCH VIDEO: 10 Min Full Body Stretch | Daily Routine for Flexibility & Mobility
Daily stretching improves flexibility, mobility, and overall health. This 10-minute beginner full-body stretch routine can be done daily.
This low-impact stretching routine doesn't require complicated moves. Stretching before exercise prepares your muscles and joints. It reduces injury risk and improves exercise performance. It's an excellent exercise for seniors including women over 50.
What Are The Benefits Of A Full Body Stretching Routine?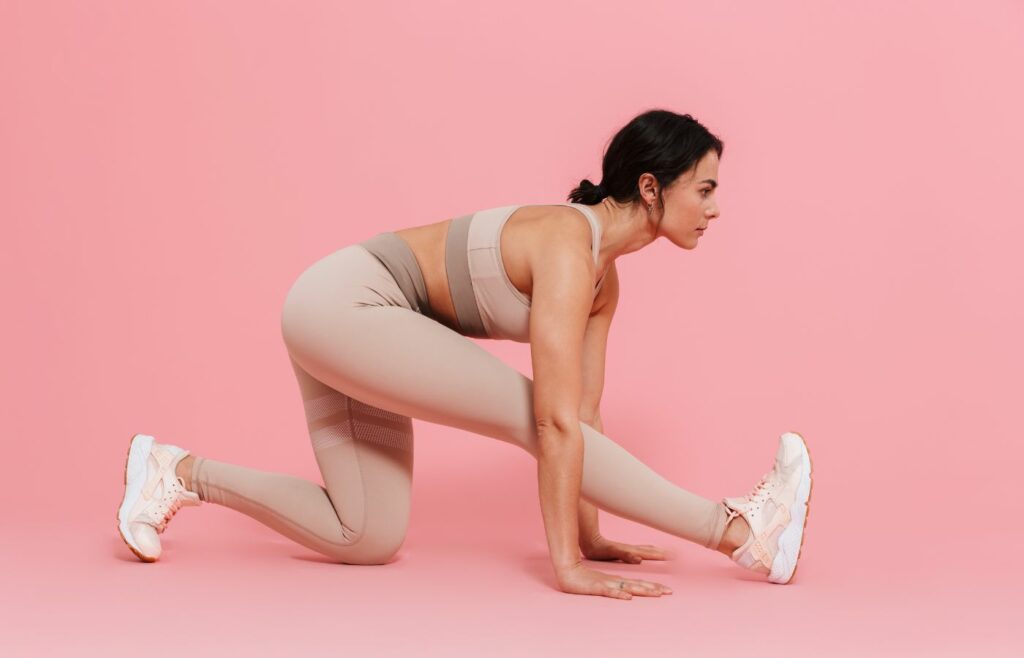 Stretching is essential to a healthy lifestyle. But why should you stretch every day? What are the benefits of a full body stretching routine?
Here are some reasons to stretch daily:
Better flexibility
Regular stretching helps you become more flexible by expanding your joint range. This can make it easier to go about your day and lower your chance of getting hurt.
Muscle relaxation
Whether you're experiencing muscle tension and soreness due to exercise, prolonged sitting, or mental or emotional stress, stretching can help. It helps you unwind, which in turn can lead to a more peaceful state of mind.
Better posture
Back and neck pain, along with other discomforts, are common results of poor posture. Improve your posture by stretching to loosen tight muscles and strengthen weak ones.
Improved fitness ability
As you stretch, your blood, oxygen, and nutrients are able to more easily reach your muscles, which can help you get a better workout. This can boost performance, lessen the likelihood of injury, and shorten the time it takes to recover.
Reduced risk of injury
Injuries during exercise are more likely if muscles are tight and lack flexibility. Stretching on a regular basis can help lower this risk by increasing mobility and adaptability.
Stretching daily can improve your mental and physical health. It's important to stretch safely and moderately, and before starting any new exercise program, consult a doctor.
When Is The Best Time To Stretch?
The best time to stretch is after a workout or after a quick warm-up when your muscles are warm. This is because stretched muscles are less likely to injure themselves when they are warm and more malleable.
Stretching, though, can also be advantageous at other times of the day. Stretching in the morning, for instance, can help to wake up your body and get it ready for the day.
Your muscles will relax and you'll get a good night's sleep if you stretch before bed.
The ideal stretching period ultimately depends on your preferences and schedule. The most crucial step is to incorporate stretching into your daily routine, whether it be before or after exercise, in the morning, or before bed.
How Often Should You Stretch?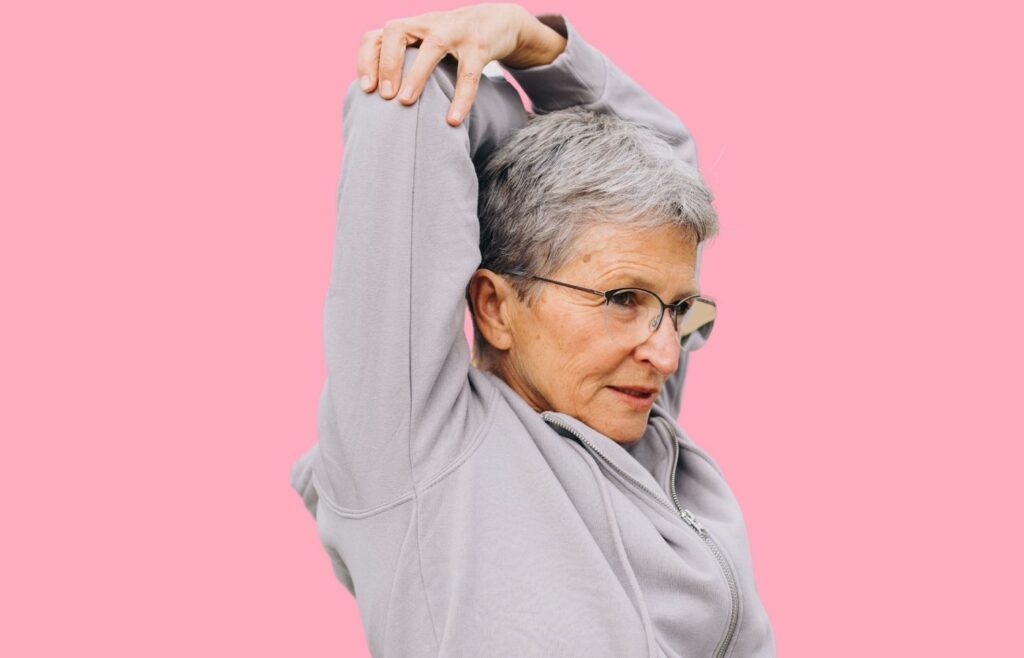 Stretching frequency depends on your lifestyle, physical activity level, and preferences. However, you should stretch at least once a day, ideally more.
If you work a sedentary job, take breaks every hour to stretch and move. However, if you're an athlete or regularly exercise, you may want to stretch before and after your workout to prevent injury.
Stretching duration is important too. It's better to stretch for 30 seconds to 1 minute than to rush through many stretches. This lets your muscles stretch and relax.
Listen to your body and adjust your stretching routine. If you're in pain, stop stretching and see a doctor. Choose stretches that match your fitness and physical abilities.
Do You Feel Pain When Stretching?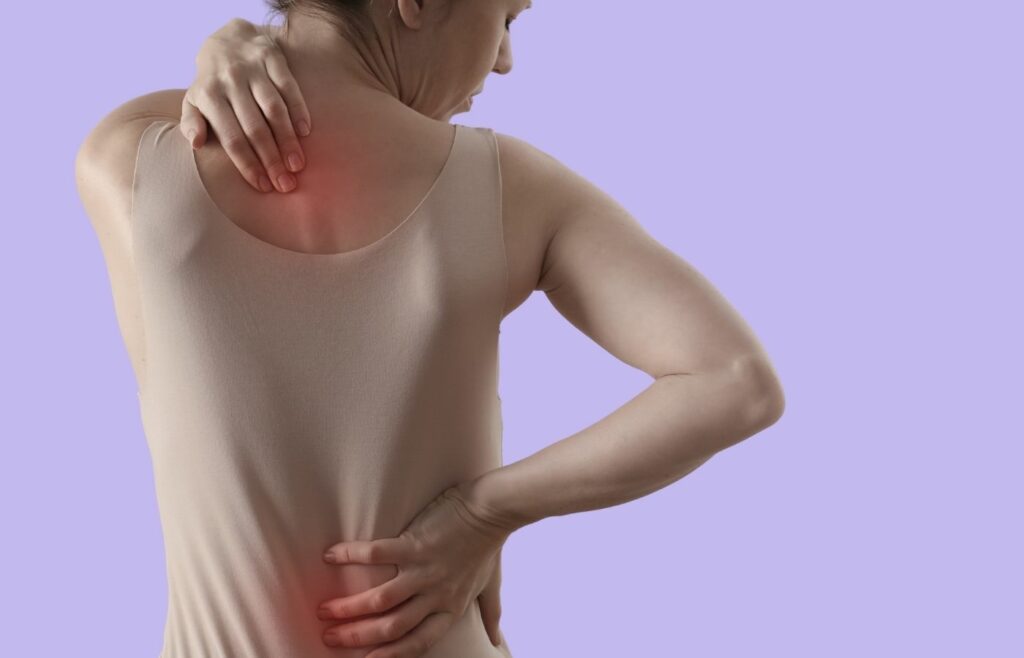 Do you feel pain when you stretch? Stretching can hurt due to muscle tension, tightness, overstretching, or fatigue.
Some people experience pain, soreness, or discomfort when they stretch. Their muscles may feel tight, and their joints may hurt.
If you are feeling pain or uncomfortable when stretching, you should probably change or stop the stretching exercise.
There are a number of reasons why stretching may cause pain:
When you stretch, you lengthen your muscles beyond their natural length at rest. As your muscles try to fight off this lengthening, you may feel tense or uncomfortable.
If your muscles are already tight or stiff, stretching may be painful. One possible cause of this is restricted motion in the affected muscle or its surrounding tissues.
When you stretch too quickly or too far, you may experience pain. You risk injuring or straining your muscles, tendons, ligaments, and joints if you do this repeatedly or for long periods of time.
If your muscles are already tired from exercise or other activity, stretching may not feel good. One possible cause of this is a buildup of lactic acid and other metabolic waste products that can lead to muscle soreness and discomfort.
Listen to your body when stretching and don't overdo it. Gradually increasing the intensity and duration of your stretching routine reduces discomfort and improves flexibility and mobility.
Closing thoughts…
Stretching is part of a healthy lifestyle, but it's not the only thing. Stretching can improve flexibility, muscle tension, and blood flow, but cardio and strength training are also important.
Stretching the whole body can help with posture, active range of motion (ROM), back pain, stress, blood flow, relaxation, injury prevention, muscle soreness, and athletic performance.
Strengthening and stretching muscle groups improves alignment, reduces musculoskeletal pain, and boosts athletic performance.
So keep stretching!
Keep in mind that maintaining a healthy diet, getting enough sleep, managing stress, and avoiding harmful habits like smoking can also improve health.