As women age, losing weight can be challenging. Hormonal changes, a slower metabolism, and lifestyle factors can all play a role in weight gain and difficulty losing weight.
However, women over 50 often make weight loss mistakes that can slow them down. These mistakes can add up over time and cause you to gain weight.
Weight loss after 50 is possible if you change your habits.
Thus, if you're trying to lose weight after 50, avoiding these weight loss mistakes can help you stay healthy.
Weight Loss Mistakes You Should Avoid
1. You're not getting enough sleep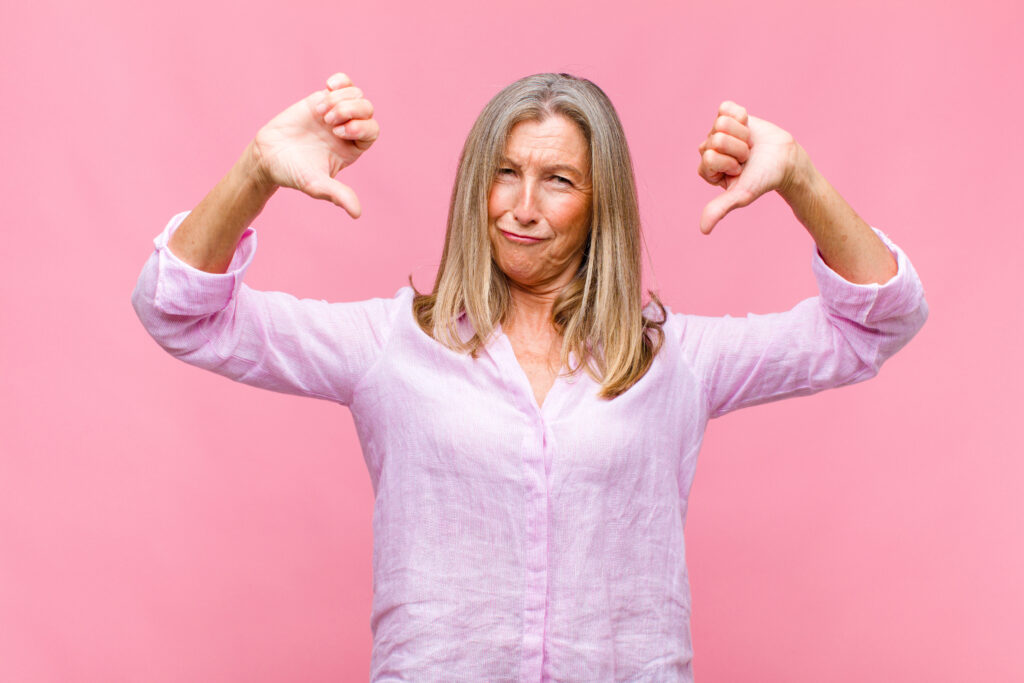 Sleep is essential for overall health and weight loss. Lack of sleep can affect weight-controlling hormones and metabolism. It increases appetite and cravings, making it harder to eat healthy.
Women over 50 should sleep seven or more hours per night. If you have trouble falling asleep, try following a bedtime routine, eliminating stimulants like caffeine and alcohol, and creating a calm, quiet environment.
Sleep deprivation is one of the weight loss mistakes we should avoid. It harms our bodies. The biggest impact is on weight.
Studies show that sleep deprivation increases the risk of obesity. This is due to hormone changes that regulate appetite, cravings for unhealthy foods, and lower energy levels that make it harder to exercise.
Weight gain occurs when we don't get enough sleep. When we're tired, we're more likely to eat junk food. In order to lose weight, you need to get enough sleep and relax.
READ ALSO: How You Can Love Yourself Enough to Lose Weight
2. You're skipping meals or drastically reducing calories
Skipping meals or severely reducing calories may seem like quick fixes for weight loss, but they can actually slow you down.
When you starve your body, it goes into survival mode, slowing your metabolism and storing any calories it gets as fat. Even if you're eating fewer calories, your body is holding on to them, making it harder to lose weight.
Your metabolism suffers when you skip meals. Your body can run out of vitamins and minerals without the right food, making you tired, weak, and damaging your immune system. This makes it harder to lose weight because it makes you more susceptible to illness.
Overeating and craving high-calorie, high-fat foods can also result from skipping meals. After prolonged fasting, your body craves unhealthy foods for quick energy. This can lead to binge-eating episodes that reverse weight loss.
It's unhealthy and unsustainable to skip meals or drastically reduce calories to lose weight quickly. Instead, eat moderate amounts of nutrient-dense foods and exercise. This will help you lose weight healthily and maintain it. Always remember that weight loss requires patience.
READ ALSO: The 10 Weight Loss Tips You Need to Get in Shape in 2023
3. You're drinking little or no water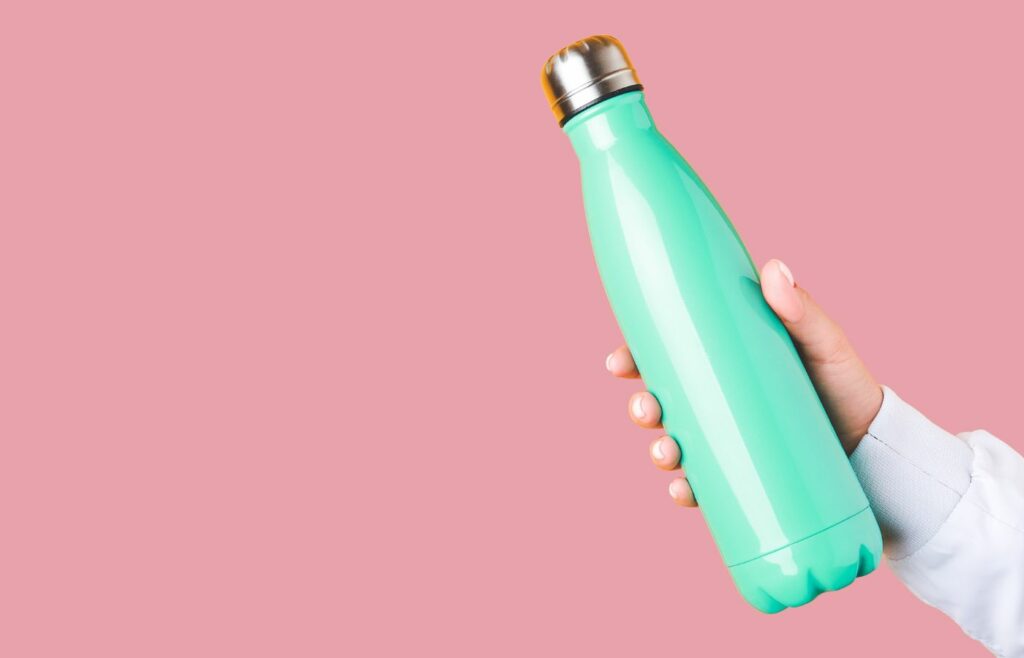 This is one of the most common weight loss mistakes we make. Who would have thought drinking water would help lose weight?
Lack of water can hinder weight loss because burning calories requires water. Dehydration slows metabolism and weight loss. So, drink water with every meal and snack.
Your body goes into survival mode and conserves water when you don't drink enough. This causes bloating and water retention because your body is retaining every last drop of water. We all know that feeling bloated isn't pleasant.
However, dehydration affects weight loss beyond bloating. Your metabolism slows when you're dehydrated, making it harder to burn calories. Burning calories is the key to weight loss, as we all know.
So drink eight glasses of water a day (more if you're exercising) and watch the pounds fall off. If you don't like plain water, add lemon or cucumber.
4. You rely more on fad diets or quick fixes
We've all heard about fad diets and quick-fix weight loss solutions. From juice cleanses to keto diets, these trends come and go faster than you can say "carb-free". However, these quick fixes can harm our weight loss goals in the long run.
You may lose weight initially, but it's usually not permanent. Fad diets and quick fixes restrict nutrients and food groups, causing deficiencies and health issues. These diets can be hard to follow, causing deprivation and binge eating afterward.
Creating lifelong healthy habits is the key to weight loss success. This means gradually adding more whole foods and exercise to your diet and lifestyle. It takes longer to see results, but this approach improves health and longevity.
Ultimately, quick fixes and fad diets won't help you lose weight. Instead, make small, manageable changes for a healthier, happier you.
5. You're being too hard on yourself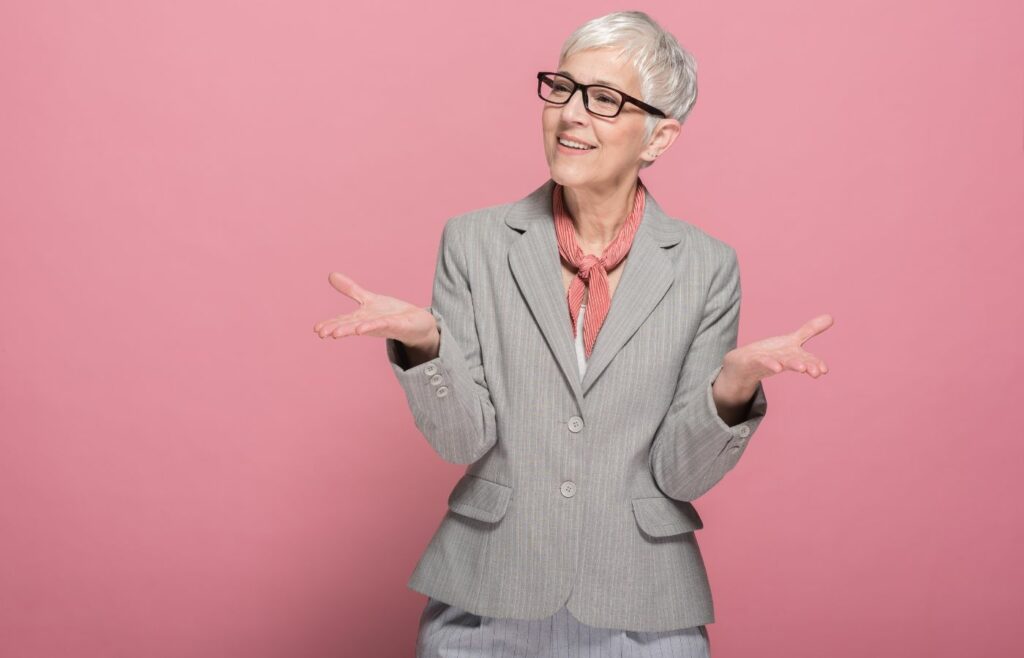 Everyone wants weight loss results quickly. However, setting unrealistic goals and being too hard on yourself is counterproductive. Weight loss takes time, effort, and realism.
Setting unattainable goals can lead to frustration and setbacks. Instead, set small, achievable goals to achieve over time. It will keep you motivated and let you celebrate your progress.
During weight loss, be kind to yourself. Don't compare yourself to others or beat yourself up over small mistakes. Remember that everyone's journey is different, and that progress is progress, no matter how small.
Trust us, your body (and mind) will thank you in the long run.
Read Also: Why You May Not Be Seeing Weight Loss Results
6. You're exercising too much or not enough.
Exercise is essential for weight loss and health. However, overexercising or not exercising at all can hinder your progress. Women over 50 should aim for at least 150 minutes of moderate exercise per week, such as brisk walking, cycling, or swimming. If you've never worked out before, start slowly and build up your intensity and time over time.
Finding the right balance is key to losing weight. Exercising too much or too little can affect your weight loss journey. Not exercising enough may not result in burning enough calories to achieve your goals. On the other hand, overexercising may hinder your weight loss efforts.
Exercise helps you lose weight by burning calories and building muscle. If you workout too much, you may stress your body and cause fatigue and injury. If you don't rest and recover between workouts, you may not get the results you want.
On the other hand, not exercising enough means missing out on physical activity's benefits. Exercise not only burns calories but also improves your health. Regular exercise can improve your mood, immune system, and chronic disease risk.
How much exercise is enough for weight loss? It depends on your needs and goals. Find a workout routine that works for you by listening to your body. Remember that finding a sustainable exercise routine is essential for long-term weight loss success.
7. You don't keep a food journal or track your progress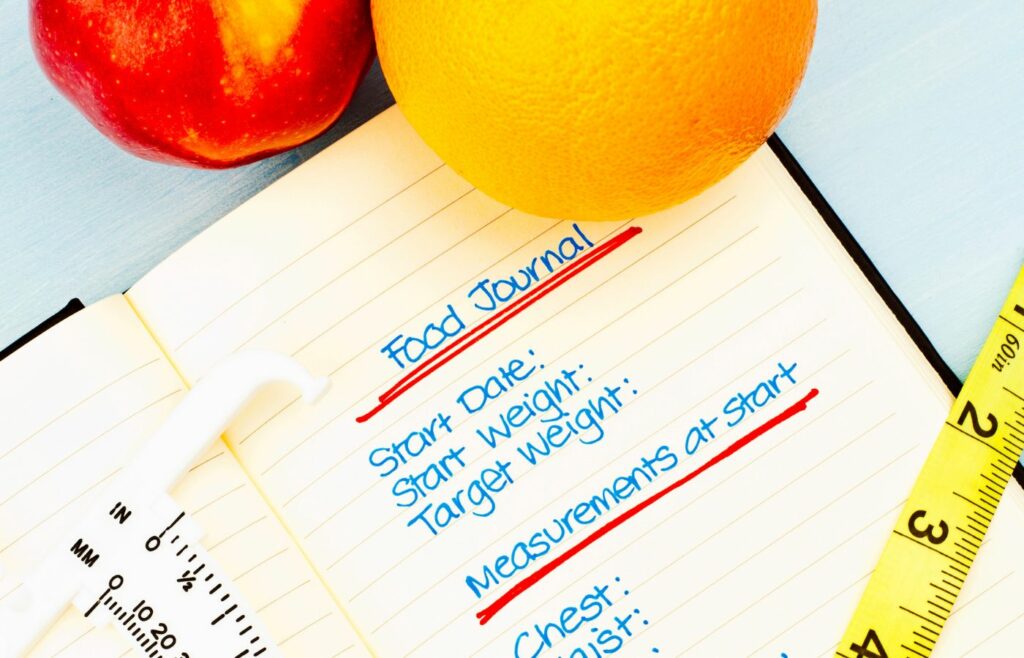 Weight loss for women over 50 depends on many factors. Keeping track of what you eat and how it affects your body is crucial. This is where a food journal is useful. By keeping track of everything you eat and drink, you can see where you need to make changes.
But it's not just food. If you want results, track your progress. This means tracking your weight, measurements, and other metrics related to your goals. Without this data, it's hard to tell if you're making progress.
We all know tracking is hard. It takes time and effort, and remembering to do it daily is difficult. It's worth it. Tracking your food and progress helps you stay accountable, motivated, and make better food and exercise choices. It's also a great way to celebrate your achievements and see how far you've come. Start tracking today with pen and paper or your favorite app!
8. Your workout doesn't include strength training
Women over 50 must strength train to maintain bone density and muscle mass. It boosts metabolism and burns more calories. Strength train two to three times a week, targeting all major muscle groups. You can use weights, resistance bands, or bodyweight.
You may think cardio is the only way to lose weight. However, strength training is just as crucial. Lifting weights builds muscle, which burns more calories than fat. Your body burns more calories even when you're not working out if you have more muscle.
Strength training can also help you avoid plateaus. If you do the same cardio routine daily, your body will adapt and stop seeing results. However, adding strength training challenges your muscles in new ways, allowing you to keep progressing. 
Strength training also boosts bone density, posture, and injury prevention. If you want the best weight loss results, include strength training in your workout routine. Trust me, your body will thank you.
Read Also: The Benefits Of Cardio For Women Over 50
9. You're ignoring stress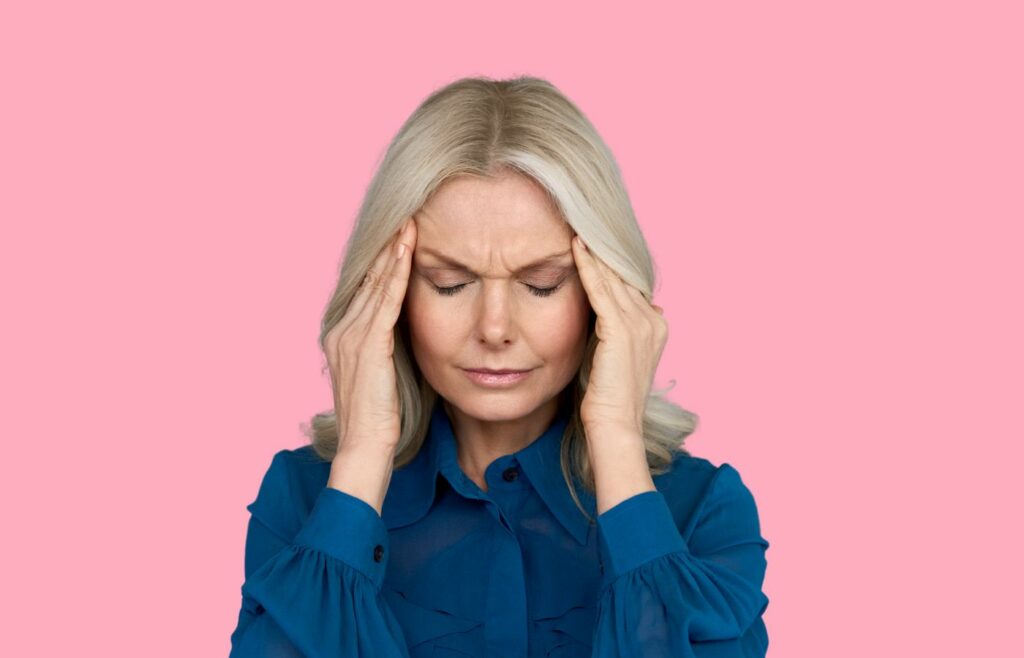 Stress sneaks up on you. It sneaks up on you and wrecks your mind and body. If you're trying to lose weight, stress can really throw a wrench in your plans. Stress can cause overeating, poor sleep, and lack of exercise, which can hinder weight loss.
Stress hormone cortisol increases appetite and cravings for unhealthy foods. This can cause weight gain and overeating. Stress can also make you feel lethargic and unmotivated to work out. Let's not forget stress's effect on sleep. Sleep deprivation disrupts hormones, causing fat storage.
If you want to lose weight, you need to reduce stress. Don't ignore it. Practice self-care like meditation, yoga, or walking. These exercises can reduce stress and help you lose weight. A healthy mind equals a healthy body.
10. You quit or don't follow through
Losing weight takes time and effort. It requires a proper diet and exercise.
However, many quit or don't follow the plan, which hinders weight loss. It's normal to feel overwhelmed or demotivated, but quitting isn't the answer. You lose a lot when you don't follow the plan. Weight loss requires a calorie deficit, which you can't maintain.
Skipping workouts or eating unhealthy foods can cause weight gain or slow progress. Consistency is essential for weight loss. Stick to the plan and make adjustments despite setbacks.
Remember that weight loss takes time. By sticking to the plan, you'll lose weight and improve your health.
Closing thoughts…
Women over 50 can lose weight by avoiding these ten weight loss mistakes. You can lose weight and live a healthy lifestyle by getting enough sleep, eating a balanced diet, staying hydrated, and exercising. Try to eat enough protein, avoid sugary drinks, and get support from friends or a doctor. 
Weight loss takes time, effort, and dedication. Don't give up or expect results right away. Keep your plan and adjust as needed. Celebrate your successes and focus on progress rather than perfection.
---
Ready to kick off the new year with a healthier, happier you? Join us for our "New You Weight Loss 14-Day Challenge" and lose weight, get in shape, tone your muscles—from eating healthy to staying active, you'll get everything you need to achieve your fitness goals.
→ → Click Here To Claim This Month's Special! ← ←