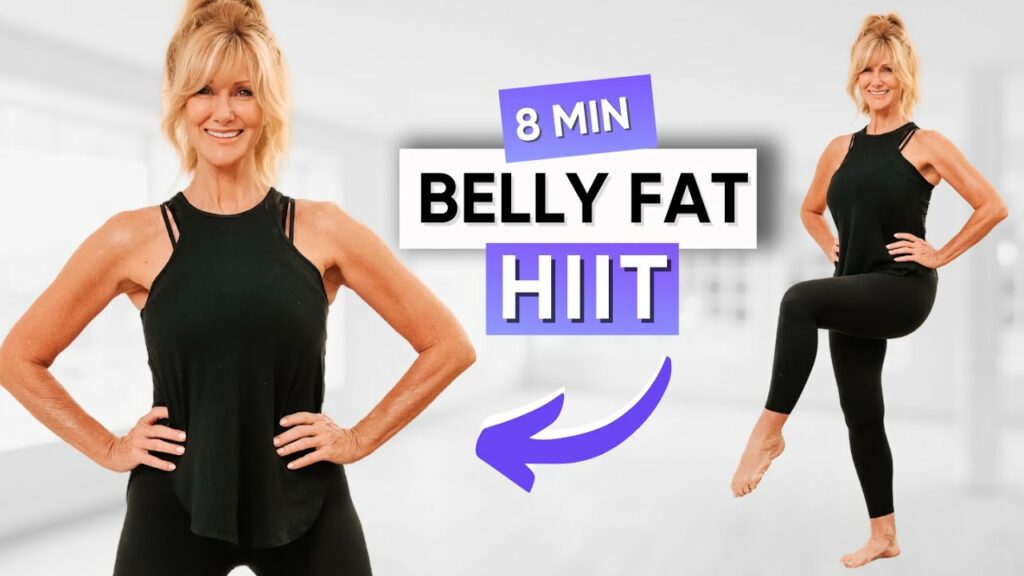 If you're eager to reshape your lower belly and strengthen your core, this 8-Minute standing abs lower belly fat workout is for you. This workout focuses on addressing the challenging lower abdominal fat, often a concern for many women over 50. The best part of this is that there's no need for special equipment, just your body and some dedication.
This workout is more than just looking good; it's about feeling great too! Getting rid of lower belly fat isn't just about swimsuit season; it's tied to some serious health issues like heart problems and diabetes. Thus, when you lose lower belly fat, you're giving your health a big high-five.
Ready to rock those lower abs? This 8-minute standing abs lower belly fat workout is all about getting you that strong, toned core. And guess what? They're done standing up, making them even more challenging and super effective.
8-Minute Standing Abs Lower Belly Fat
Why choose standing abs workouts? They engage more muscles than typical floor exercises, working not just your core but also your legs, glutes, and arms. This leads to burning more calories and helps with fat loss.
Standing abs workouts offer a unique advantage when it comes to targeting lower belly fat, especially for individuals focused on this challenging area. Thus, here are reasons why you should try this standing abs lower belly fat workout.
Engages the Entire Core
One of its benefits is the ability to naturally activate both the upper and lower abdominal muscles. This comprehensive approach ensures that the whole core is toned and strengthened.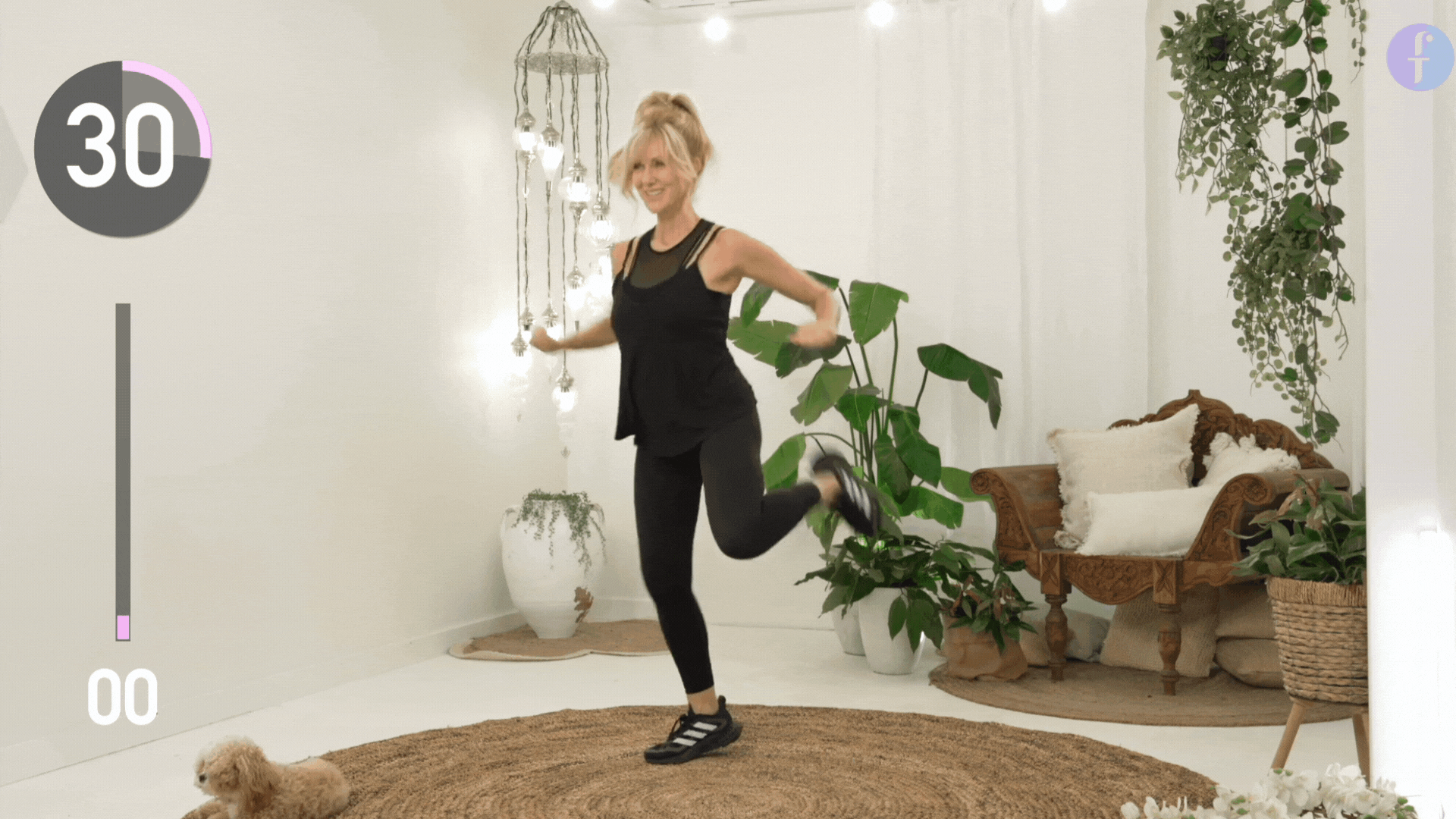 WARM UP
Traditional floor exercises might isolate certain parts of the abs, but standing exercises provide a more holistic engagement.
READ ALSO: Use This 10-Minute Standing Abs Workout To Melt That Muffin Top (No Equipment)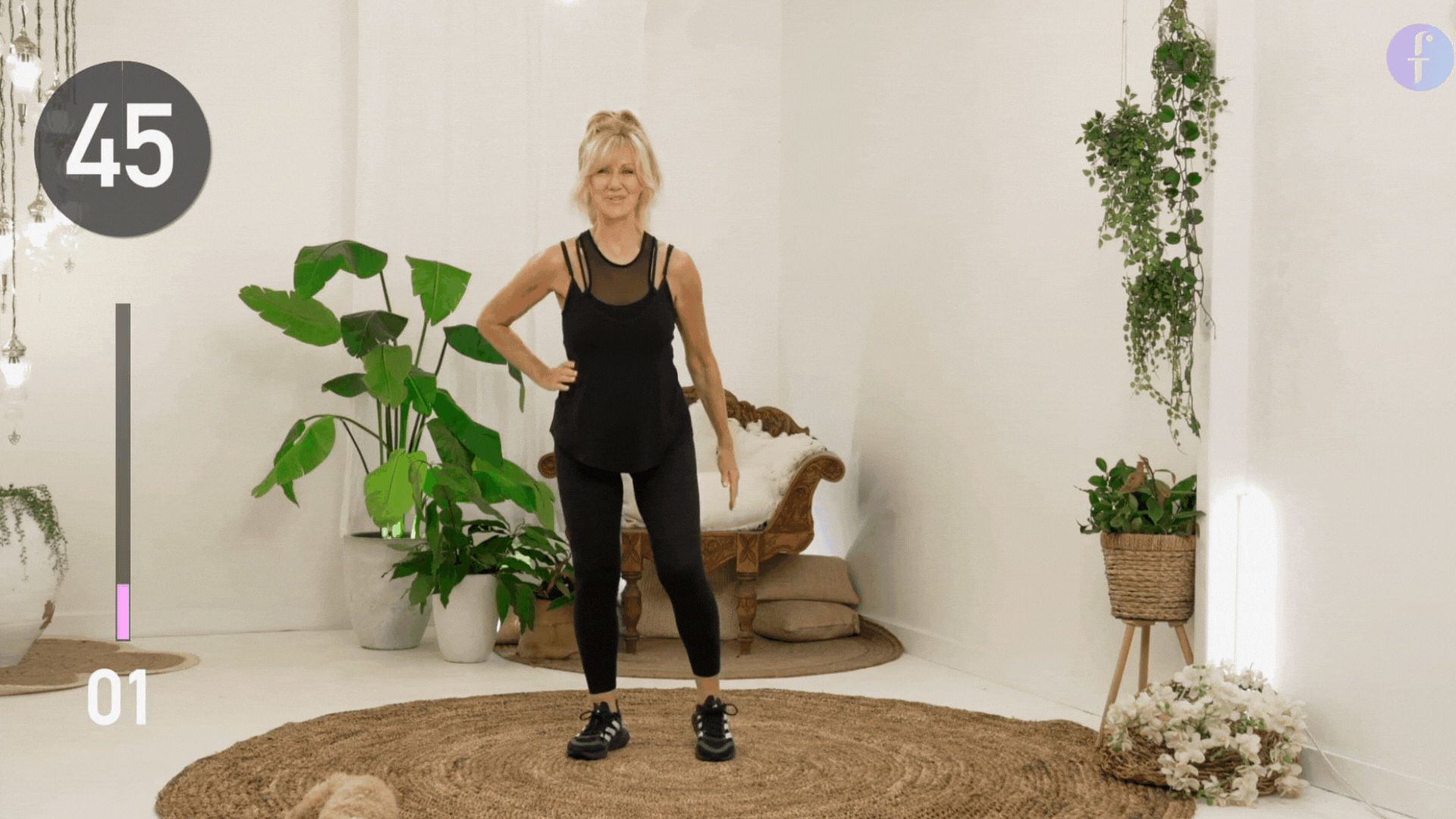 KNEE LIFT
Activate More Muscle Groups
Standing abs workouts activate more muscle groups, including the legs and glutes. This multi-muscle activation leads to a higher calorie burn, which is pivotal for fat reduction.
ALTERNATE KNEE TAPS
Beyond immediate calorie burning, the engagement of larger muscle groups can lead to an increase in the body's metabolic rate. A boosted metabolism can further promote the burning of visceral fat, which encompasses lower belly fat.
READ ALSO: 10 Minute Standing Abs Workout With Dumbbell Weights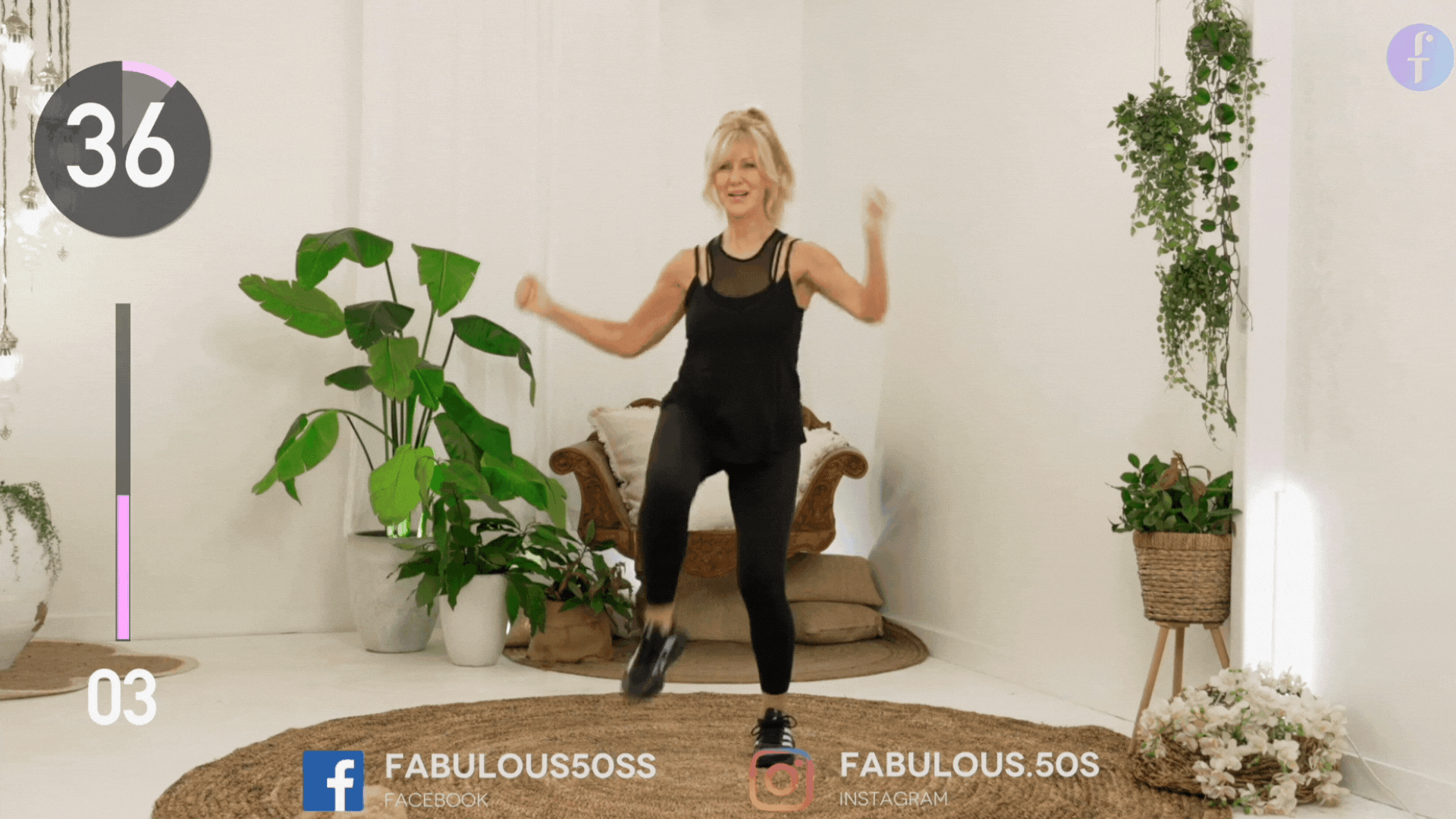 Improves Core Stability
The movements in standing abs exercises often resemble real-life activities. This functionality not only improves core stability but also supports the reduction of visceral fat—the kind that surrounds our internal organs, including the lower belly region.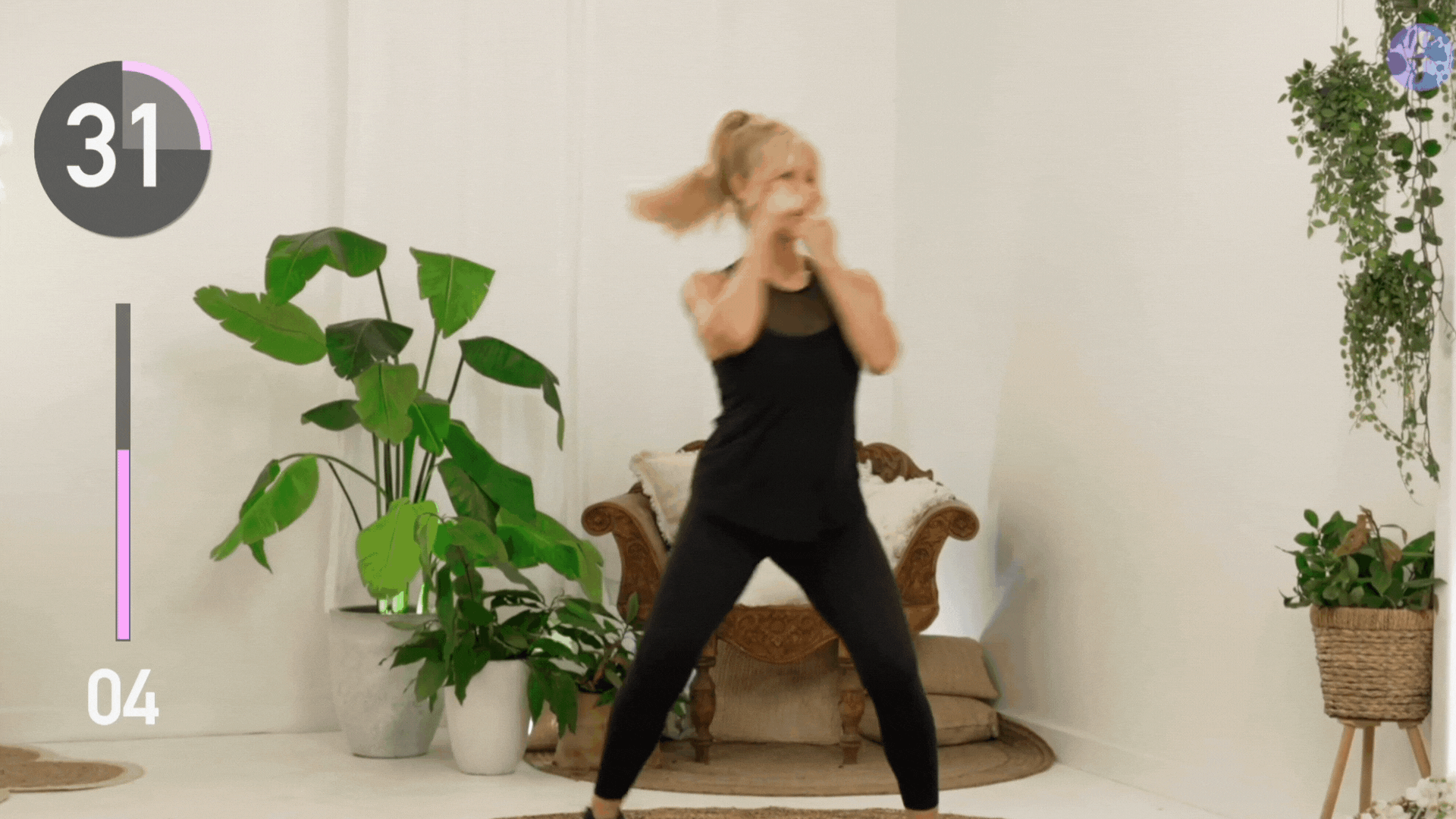 PUNCH
Another added advantage is safety. Traditional exercises, like crunches, can sometimes strain the back. For those concerned about potential injuries or discomfort, standing exercises offer a safer, less straining alternative.
Promotes Enhanced Blood Circulation
This 8-minute standing abs lower belly fat workout is versatile. It can be easily modified or intensified to target the lower belly region specifically, making it suitable for various fitness levels.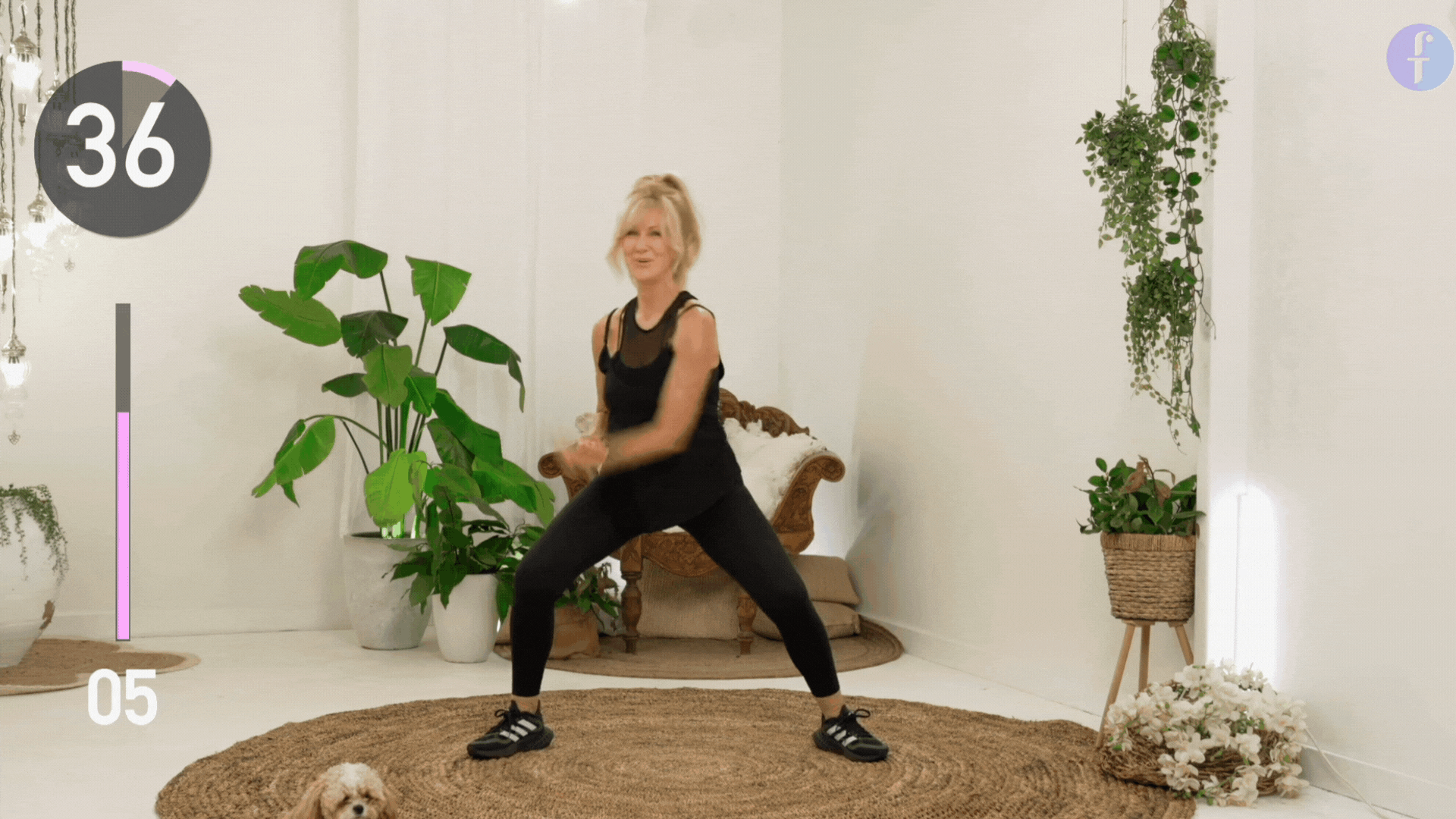 UPPERCUTS
Moreover, standing exercises promote enhanced blood circulation, especially in the lower body. Improved circulation can aid in the mobilization and reduction of fat from the lower belly area.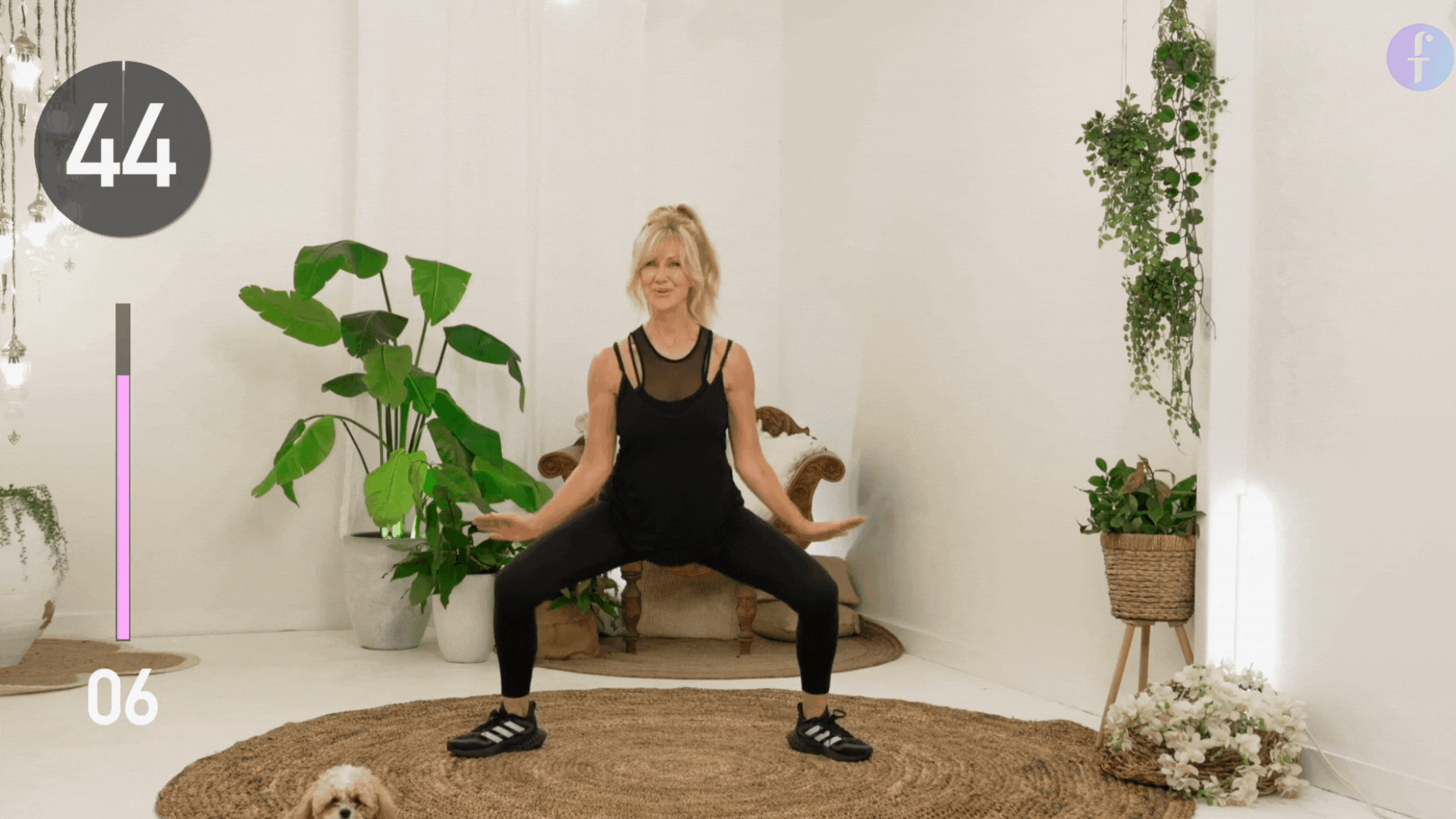 PUNCH FORWARD
Please keep in mind that, when combined with a balanced diet and consistent fitness regimen, standing abs workouts can be a powerful way to reduce lower belly fat.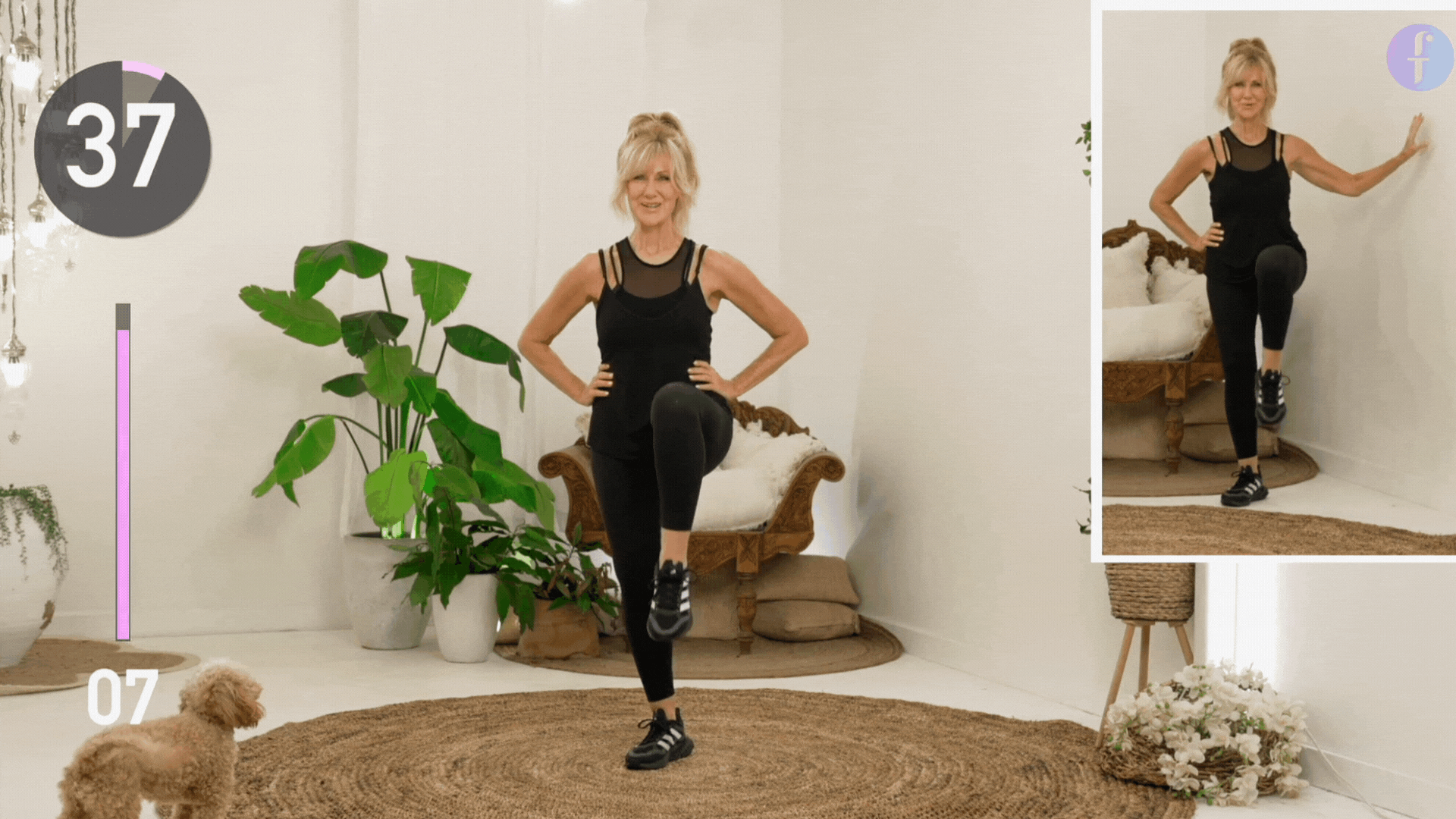 KNEE LIFT PULSE
READ ALSO: 6 Low-Impact Exercises For Women Over 50
Tips for Getting the Most Out of Standing Abs Workouts
Prioritize Consistency
Consistency is essential for getting the most out of standing abs exercises. If you are inconsistent, you may not get the desired results. Make it a goal to incorporate this workout into your routine at least three times a week.
Maintain Proper Form
It's not just about doing the exercises; it's about doing them right. Proper form ensures that the right muscle groups are engaged, which can maximize the workout's efficiency.
Moreover, correct form acts as a preventive measure against potential injuries. If you're unsure about your form, consider watching instructional videos or seeking guidance from a fitness professional.
Adopt a Balanced Diet
The synergy between diet and exercise is undeniable. While the standing abs workout can be potent in targeting belly fat, complementing it with a balanced diet magnifies the results.
Focus on nutrient-rich whole foods like fruits, vegetables, lean proteins, and whole grains. It is equally important to avoid processed foods and sugary drinks, as these are frequently to blame for the accumulation of belly fat.
Stay Hydrated
Hydration is a fundamental aspect of overall health and fitness. Water aids in various bodily functions, including fat metabolism and muscle recovery.
While the general recommendation is to consume at least 2 liters of water daily, it's important to listen to your body and adjust based on physical activity levels and individual needs.
Closing Thoughts
The 8-minute standing abs lower belly fat workout is a practical and efficient way to target lower belly fat. What's great about it is how it zeroes in on that tricky lower belly fat that many of us grapple with.
Honestly, there's no better time than the present to try this standing abs lower belly fat workout. It's more than a routine—it's a revolution!
A stronger, toned lower belly, and a healthier body awaits you!