The New You Weight Loss 14-Day Challenge has kicked off!
As someone who has once struggled with weight loss, I know how frustrating it can be to try every fad diet and exercise routine under the sun, only to see little to no results.
But what if I told you that there's a weight-loss challenge that can change your life for the better?
That's right, the New You Weight Loss 14-Day Challenge is here to help you lose weight, get fit and toned, and love yourself in the process.
This weight loss challenge is a great way to kickstart your weight loss journey even after 50 and achieve the fitness results you desire. With healthy eating and regular exercise, you can change your body and make your health better overall.
Taking part in this 14-day weight loss challenge will give you a sense of community. It will also make you feel responsible, both of which can help you reach your weight loss goals.
Not only will you be more likely to stick to your diet and exercise plan, but you'll also have the support of other fabulous women who are working towards the same goals.
So, let's take a look at what this challenge is all about!
How does the 14-day weight loss challenge work?
After age 50, we typically lose 30% of our muscle mass. This means we tend to decline invitations to events, play with our grandchildren, or even feel left out of social gatherings. The more muscle we lose the more fat we gain.
But here's the solution!
The weight loss challenge program is your secret weapon to deal with all of the changes our bodies go through at this time of our lives.
You can transform into a NEW YOU by using a combination of exercise routines, nutritious meal plans, and a workout planner to hold you accountable.
For women over 50, eating the right foods and getting the correct nutrients into their bodies is more important than ever.
You'll be learning and working out with me. A new set of workout videos will be unlocked every day, so there is always something different. For best results, I encourage you to follow the workout routine each day, but of course, you can always do it at your own pace.
From Day 1 through Day 14, you'll feel motivated and inspired to take on more, which will ultimately improve your life.
→ → Click Here To Sign Up Now! ← ←
Who's this weight loss challenge for?
Everyone can participate in the New You 14-Day Weight Loss Challenge.
From beginners, seniors, to even those who are physically unfit, you are invited to participate.
However, the exercises are low-impact and ideal for beautiful women over 50. Although they are challenging, they are doable.
Why take part in the weight loss challenge?
Are you sick of feeling lethargic and being overweight all the time? If so, it's time to participate in the 14-day weight loss challenge!
Not only will you shed those unwanted pounds even after 50, but you'll also get toned and fit in the process.
By taking the challenge, you'll gain access to a group of fabulous, like-minded women who are all working toward the same goal—becoming healthier and happier. Knowing that other people support you and identify with your struggles can be a great source of inspiration and support.
You will also have access to expert advice and guidance on nutrition and exercise, and you will be held accountable for your progress.
But why stop there? Losing weight and getting fit isn't just about the physical benefits; it's about the mental ones too. As your body changes, you'll feel more confident and self-assured, and you'll be proud of yourself for taking control of your health.
Plus, the New You Weight Loss 14-Day Challenge is a great way to test yourself and push your limits. You'll gain the ability to set and accomplish goals as well as discipline and tenacity in the process.
Taking part in a weight loss challenge can also help you form healthy habits that you can keep up after the challenge is over.
You can create a sustainable lifestyle that will keep you on track for years to come by setting attainable goals, coming up with a healthy meal plan, and exercising regularly.
READ ALSO: 8 Habits to Change Your Mindset to Lose Weight
Workout schedule for the 14-day weight loss challenge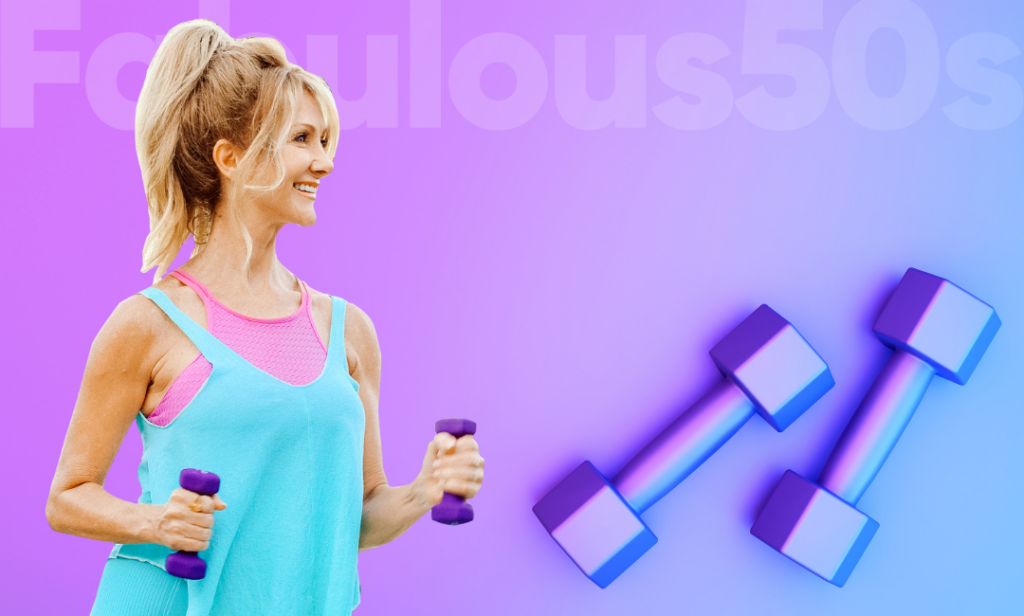 Any weight-loss journey must include exercise as a key element. It does not only help you lose weight and burn calories, but it also tones your body and builds muscle.
So, this weight loss challenge includes both cardio and strength training in your routine, which can help you get the most out of your fitness and health.
All of the workouts in this challenge are balanced and created to work in harmony with one another, giving your muscles the right movement on the right days.
Every day, a new set of workout videos will become available, ensuring that there is always something new.
Although you can always go at your own pace, I recommend that you stick to the daily workout schedule for the best results.
From Day 1 through Day 14, you'll feel motivated and inspired to take on more, which will ultimately improve your life.
Keep in mind to stay hydrated throughout the day by drinking lots of water, and to support your exercise efforts, fuel your body with nutrient-dense, healthy foods.
With hard work and consistency, you can finish this workout challenge and get all the benefits of being active regularly.
Expert-recommended meal plan for weight loss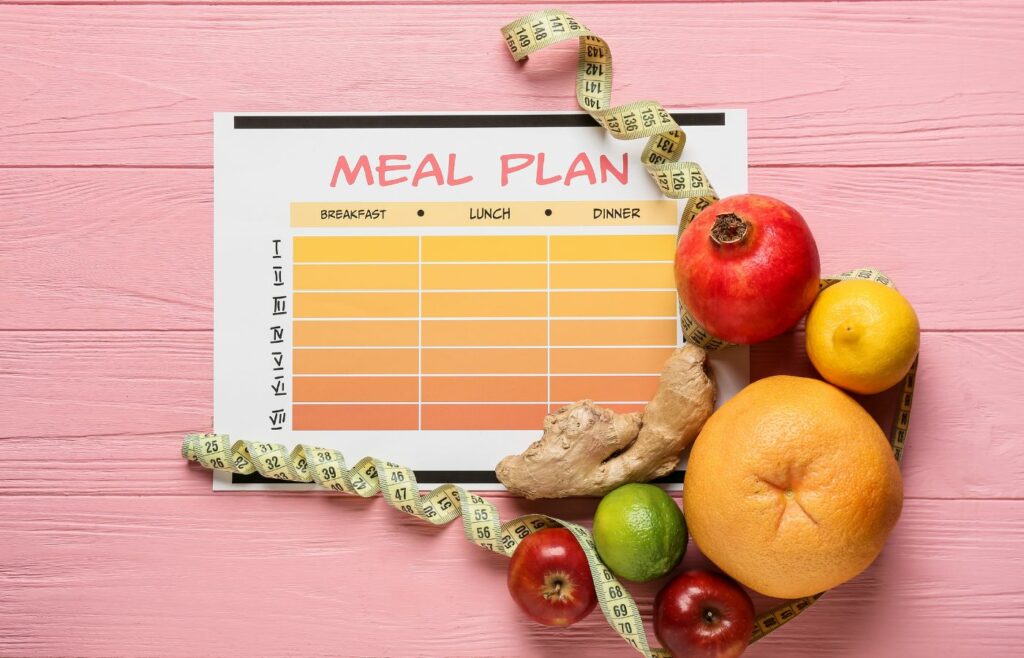 Any weight loss journey must include proper nutrition. A healthy diet can help you lose weight and get the nutrients you need.
The New You Weight Loss 14-Day Challenge offers an expert-recommended meal plan to make your weight-loss journey easier.
It's important to be consistent with your meal plan and make it a part of your daily routine. This can help you establish healthy eating habits and achieve your health and fitness goals.
The expert-recommended meal plan is based on whole foods, which are minimally processed and full of nutrients. These foods include fruits, vegetables, whole grains, and lean proteins.
So, you should pay attention to the size of your portions and use a food scale or measuring glasses to avoid overeating.
Prepare your meals in advance to avoid making unhealthy choices when you're short on time.
Avoid sugar, salt, and saturated fat since they induce weight gain and other health issues.
Avoid skipping meals. Eat regular, balanced meals throughout the day because skipping meals can result in overeating later in the day.
Tips for losing weight and getting fit and toned
Losing weight and getting fit and toned can seem like a daunting task, but with the right mindset and tools, anything is possible.
Here are some tips to help you on your weight loss journey during the 14-day weight loss challenge.
Don't try to do everything at once. Instead, focus on making small, sustainable changes to your lifestyle.
Enjoy the exercise routines provided.Exercise doesn't have to be a chore, you should enjoy every routine provided every day.
Stay hydrated. Drinking plenty of water can help you feel full and curb your cravings.
Practise mindful eating. Pay attention to your body's hunger and fullness cues, and avoid mindless snacking.
Get enough sleep. Lack of sleep can lead to increased cravings and decreased motivation, so make sure to prioritise rest and recovery.
READ ALSO: The 10 Weight Loss Tips You Need to Get in Shape in 2023
Set Realistic Goals for Your Weight Loss Journey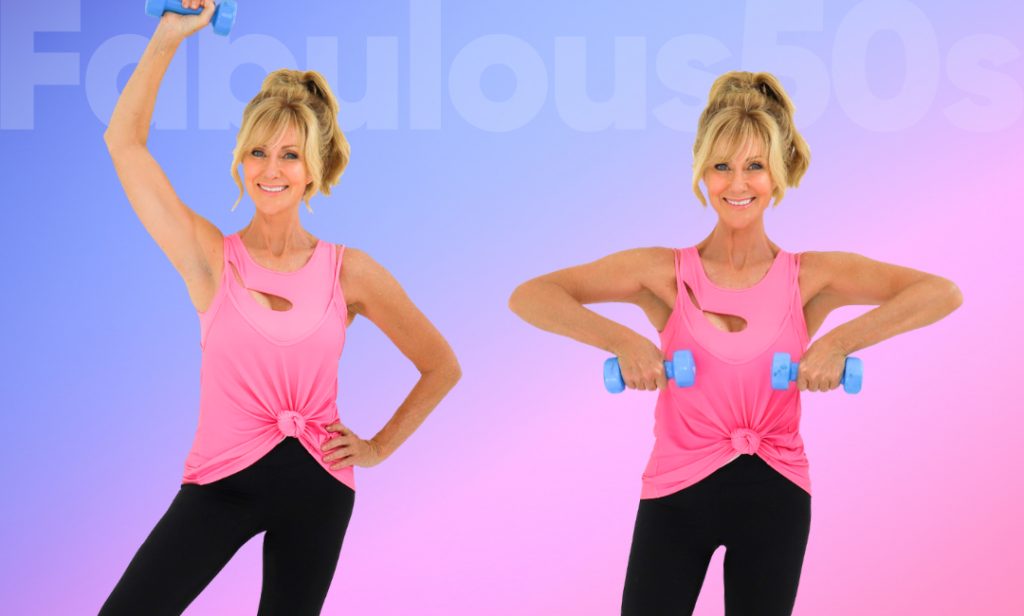 Setting realistic goals is one of the most important aspects of any weight loss journey, and the 14-day weight-loss challenge is no exception.
Remember that there is no one-size-fits-all solution to losing weight; what works for one person may not work for another.
That being said, here are some tips for setting realistic goals:
Be specific: Instead of setting a vague goal like "lose weight," set a specific goal like "lose 5 pounds in this 14-day challenge."
Make it measurable: Make sure your goal is something you can monitor and measure, such as keeping track of your daily caloric intake or tracking your workout routine.
Keep it realistic: Avoid setting an impossible goal because that will only lead to failure. Make sure your goal is achievable and sustainable.
Break it down: Set smaller, more manageable goals instead of concentrating on your ultimate objective. You'll see results along the way, which will keep you motivated.
The weight loss challenge support system: motivation and self-love
Self-love and motivation are two key components of a successful weight loss journey. It's no secret that losing weight can be difficult, and it's simple to lose motivation while trying. Finding the motivation to change comes from within, and you must love yourself enough to do so.
One of the best ways to stay motivated is to set achievable goals. You don't need to strive for rapid, drastic weight loss. Set modest goals that you can actually accomplish in its place. Whatever your accomplishments may be, be proud of them.
Weight loss requires self-love just as much as it does. You must have enough self-love to make the lifestyle changes required for a healthier life. Pay attention to how you feel rather than the weight on the scale. Take good care of your physical and mental health.
It's crucial to surround yourself with positive people. Avoid anyone or anything who could bring you down. Seek out a motivating and supportive network.
Keep in mind that a healthy lifestyle is not a destination, but a journey. Embrace the journey and celebrate every step towards a healthier you.
READ ALSO: How You Can Love Yourself Enough to Lose Weight
Closing thoughts…
The New You Weight Loss 14-Day Challenge is here to help you lose weight, get fit, tone your muscles, and love yourself in the process.
You can reach your weight loss and fitness goals by making reasonable goals, creating a healthy meal plan and exercise routine, and remaining motivated and kind to yourself along the way.
So what are you waiting for? Join the New You Weight Loss 14-Day Challenge today and start your journey to a happier, healthier you.
→ → Click Here To Claim This Month's Special! ← ←
♡ Love ♡,
Schellea