In the US, one out of every three adults is obese, which means weight loss is the new year's resolution for many.
However, there is a lot of advice floating around regarding weight loss that makes even shedding a few pounds a challenging task.
To help you achieve your favourite body shape, we have compiled a list of 10 healthy weight loss tips for 2023.
These are tried and tested and will help you lose those extra pounds!
10 Weight Loss Tips To Get In Shape
If you're trying to get in shape and lose weight, there are a ton of tips that can help you reach your goals. In fact, there are many aspects of your life that can influence your weight loss journey, from making dietary changes to exercising more.
Below, we'll explore some of the best weight loss tips to get you in shape and make you feel your best. These tips will give you the tools and direction you need to succeed, regardless of where you are in your weight loss journey or whether you want to advance it.
So if you're ready to transform your body and improve your health, keep reading for some of the best weight loss tips out there!
Set Realistic Weight Loss Goals
Before embarking on your weight loss journey, it's essential to set realistic goals that you can achieve.
Instead of focusing on a specific number on the scale, focus on making healthy lifestyle changes that can help you lose weight gradually.
For instance, imagining you are going to lose 50 pounds in the first month of practising weight loss tips in 2023 is an unrealistic goal. So, set a plan to lose 1-2 pounds a week and track your progress.
Don't forget to celebrate each milestone, and be easy on yourself if you slip up occasionally!
Are you ready to crush your fitness goals this year? Achieving your fitness goals is all about finding the right balance between challenge and sustainability.
Join our NEW YOU Weight Loss 14-Day challenge to help you stay accountable and motivated as you work towards your fitness and health goals.
Stay Well Hydrated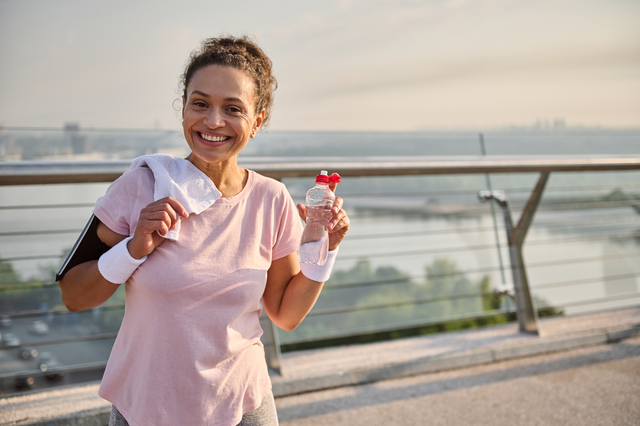 Whether going on a quick run or heading toward your exercise class, drinking plenty of water is essential. It helps you feel full, reduces hunger, and hydrates your body.
According to the U.S. National Academies of Sciences, Engineering, and Medicine, on average, women should drink 2.7 litres and men should drink 3.7 litres of water daily to stay hydrated.
If you want to lose weight, you need to drink plenty of water on a daily basis. You should also avoid drinking energy or other athletic drinks, as they contain a lot of sugar and may become a hurdle in your weight loss journey.
So, "drinking water is usually fine until you're exercising for more than one hour," Jackie Newgent, RD, author of "The Big Green Cookbook," told Health. This means that if you exercise more than that, an athletic drink won't hurt.
Read Also: How To Keep Your Skin Looking Young And Healthy: Women Over 50
Find a Workout Buddy
Working out with a friend or family member can be a great way to stay motivated and accountable.
You can support each other, share your progress, and make exercising more fun.
Moreover, when you have a workout buddy, you are less likely to skip a workout and are more likely to push yourself harder when exercising.
But if you cannot find anyone in your friends or family circle, you can visit the nearby gym and ask someone to be your workout partner, so you can both lose weight together.
But make sure the person you choose is encouraging, consistent, and really wants to help you lose weight. If they aren't, you will become lazy too.
The benefit of working out with a friend is that you can chat while doing so, making the time go by quickly and making the workouts more enjoyable.
Always keep in mind that the best way to stick to your fitness goals is by enlisting the help of a friend.
These workout routines are the perfect way to get in shape and spend time with a friend at the same time! You'll have a blast doing these exercises while challenging each other to push beyond your limits.
Read Also: Why You May Not Be Seeing Weight Loss Results
Stock healthy foods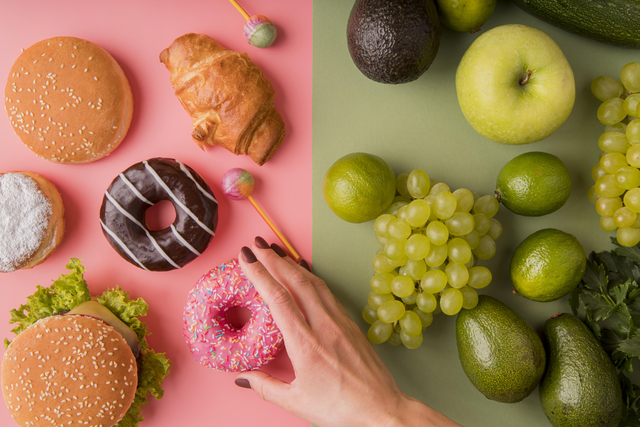 The saying, "You are what you eat," is true when it comes to weight loss! So, to get in shape, it's essential to stock your pantry and fridge with healthy foods. This means loading up on fruits, vegetables, whole grains, lean protein, and healthy fats.
You should avoid processed foods, sugary drinks, and snacks that are high in calories and low in nutrition.
We understand that giving up unhealthy food can be difficult given the temptation that they present, but it's imperative if you want to drop some weight and avoid health risks.
Here are a few healthy and tasty ingredient options that you should consider while on a diet:
The balsamic vinegar gives your veggies or salads a unique taste.
In-shell nets that have fibre and proteins to keep your hunger satisfied.
Fat-free plain yoghourt that's an excellent protein source.
"Plus, Greek yoghurt also works wonders as a natural, low-calorie base for dressings and dips—or as a tangier alternative to sour cream," says Newgent.
Read Also: The Best Foods To Boost Your Metabolism Over 50
Take enough sleep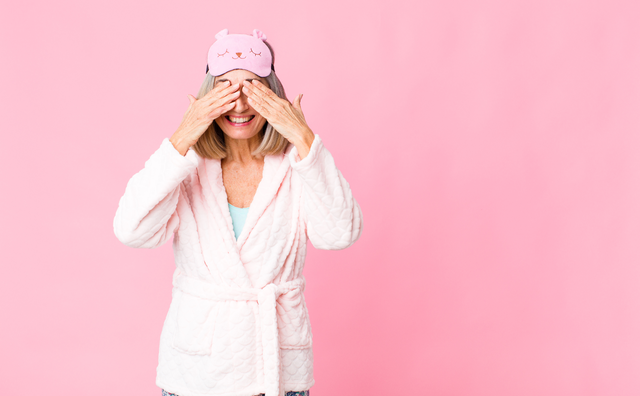 Another most effective weight loss tip for 2023 is getting enough sleep and being an "early to bed and early to rise" person. It may surprise you, but not sleeping enough can dent your weight loss schedule.
When you're tired, your body produces more of the hormone ghrelin, which can increase your appetite. This makes you feel more hungry, making it difficult to stick to a healthy diet.
Hence, you should get at least 7 to 8 hours of sleep to avoid eating irregular meals. You will feel more rested and energised and can focus on your workout routine.
Read Also: Top 7 Age Related Dreams Explained!
Do regular exercise
Without a doubt, focusing on your diet can help you lose weight. However, combining your diet plan with effective exercises can work wonders.
You just have to find a workout routine that best suits your body and then do these exercises for at least 30 minutes daily to see the results.
Stay consistent; an irregular workout routine isn't very effective, and it may take months or years to see the results.
Some of the best exercises you can do for weight loss are walking, running, cycling, swimming, etc.
The best part about incorporating physical activity into your daily routine is that it helps you lose weight and keeps you fresh and energetic.
Looking for a fun and effective way to boost your fitness this season? Join our NEW YOU Weight Loss 14-Day challenge to lose weight, tone your muscle, strengthen your body and your mind.
Practise mindful eating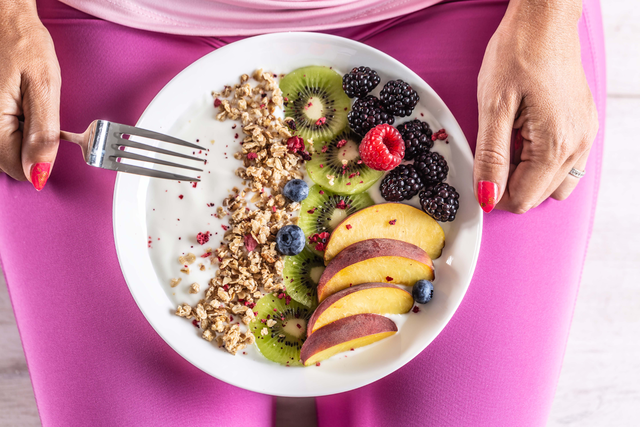 If you are looking to get hands-on more this year, another effective weight loss tip for you is practising mindful eating. It typically means paying attention to your food throughout its preparation, serving, and consumption.
Appreciate your food and savour every bite, contemplating the ingredients and everything that helped you cook the meal.
Try to enjoy every meal! Take small bites and stay focused on the seasoning to get a better taste of the food.
Remember to chew every bite thoroughly and cherish every bite. This will help you identify when you are full and stop you from overeating.
Following mindful eating techniques can help you eliminate the additional weight without skipping anything from your meals.
Read Also: The Benefits Of Cardio For Women Over 50
Keep a food journal
A food journal is a nutritional diary that allows you to keep track of everything you eat on a daily basis. To be more specific, you can write down all the solids and beverages you consumed during the day, along with their quantities.
By doing this, you can keep track of your meals and add healthier substitutes for a few things.
Research shows that for people who want to lose weight, keeping a food journal can bring about a good behavioural change.
Eat more fibre foods
Fibre is an essential nutrient that can help you feel full and reduce your appetite. Additionally, it can also improve your digestion and promote good gut health.
Therefore, you should aim to eat more fruits, vegetables, whole grains, and legumes to increase your fibre intake.
Read Also: Look Younger By Eating This Food Every Day
Stay positive throughout
Losing weight can be a challenging journey, both physically and mentally. It's important to stay positive throughout the process, as a positive mindset can help you stay motivated and focused on your goals.
Here are some tips to help you stay positive throughout your weight loss journey:
Celebrate small wins, such as losing one or two pounds.
Surround yourself with supportive people.
In conclusion: Effective weight loss tips to get you in shape
Losing weight may seem like an overwhelming task, but it isn't. You should stay focused and have a good workout routine.
Along with that, keep an eye on your diet and skip junk meals. Don't hesitate to replace something if you find a healthier substitute.
Getting in shape and losing weight doesn't have to be hard. With theseweight loss tips, you can make progress and have fun along the way!
Finally, create a sustainable, healthy lifestyle that will help you achieve your goals and keep the weight off for good. Let's make 2023 your best year yet!
---
Ready to kick off the new year with a healthier, happier you? Join us for our "New You Weight Loss 14-Day Challenge" and lose weight, get in shape, tone your muscles—from eating healthy to staying active, you'll get everything you need to achieve your fitness goals.
→ → Click Here To Claim This Month's Special! ← ←