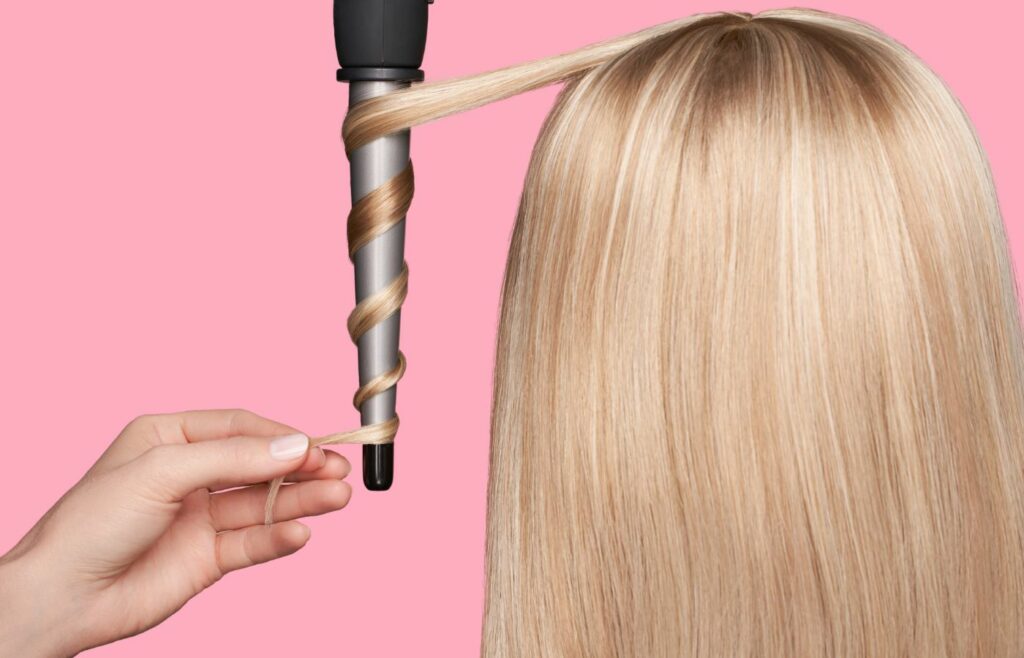 Since ancient times, having long hair has been a symbol of femininity and beauty. In fact, every woman enjoys experimenting with various long hairstyles to express themselves.
For women over 50, wearing long hair goes beyond beauty; it's a form of self-expression. It shows that we are self-assured, at ease with ourselves, and unapologetic about our age.
After reading this vogue article on breaking the rules and embracing long hair as a go-to style for our age group, I felt I needed to emphasise how long hair is a form of self-expression for us.
The days when women were expected to cut their hair as soon as they reached a certain age are long gone. Today, a growing number of women are accepting of their long hair and all the opportunities it presents.
But why is this trend becoming so popular?
Long hair is more than just a trend for women over 50; it's a way of life. It represents our willingness to defy convention and celebrate our inherent beauty.
In fact, wearing long hair is also a way for women our age to honour their experiences in life. It reminds us of our life journey, challenges, and lessons. In addition, it is a way for us to express ourselves and say, "I am proud of who I am and what I have accomplished."
Moreover, long hairstyles can be a powerful statement of self-love and confidence, which is why so many women over 50 are choosing to rock long locks.
The Historical Context of Women's Hair Length and Age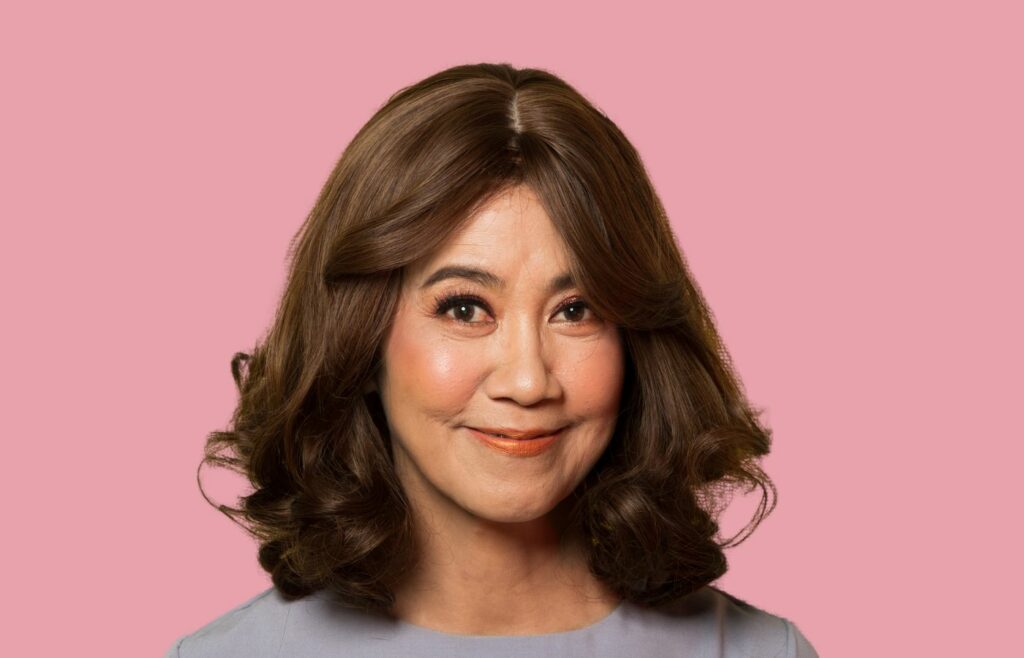 For hundreds of years, women have been expected to look a certain way and wear their hair a certain way based on their age.
In the past, older women were expected to keep their hair short as a sign of respectability and maturity. Long hair was seen as youthful and inappropriate for women over 50.
In many cultures, having long hair is a sign of youth, beauty, and fertility, whereas having short hair is a sign of maturity, realism, and professionalism.
For instance, in ancient Greece, married women were expected to wear their hair up in a bun, whereas young, unmarried women were expected to wear their hair long and loose.
Similarly, women in China were expected to wear long braids or buns until they turned 40, at which point they were expected to chop their hair short and don a more mature hairstyle. Long, layered hair with bouncy waves and a flick recovered sensuality for women in the 1970s. The 90s saw longer hairstyles, from poker straight to messy hair.
Yet, women of all ages are now encouraged to embrace their natural beauty and express themselves through their hairstyles.
Long hair is now more than just a sign of youth and fertility. Instead, a lot of women over 50 are embracing the length and style of their natural hair as a way to express themselves and feel more confident.
READ ALSO: Is Long Hair OK Over 50? Top 5 Essential Hairstyle Tips For Women Over 50
Benefits of Long Hair Over 50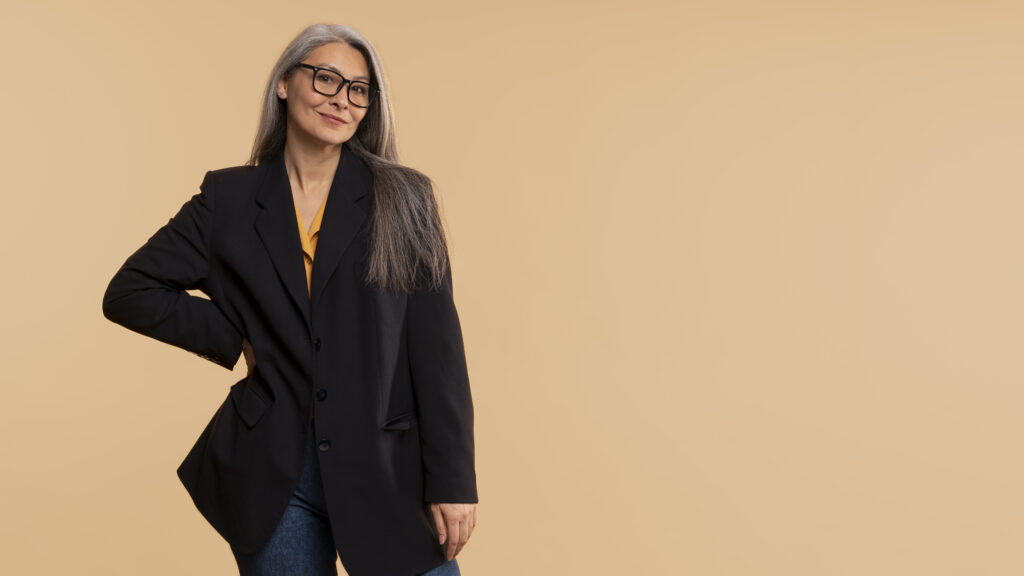 One of the main benefits of long hair for older women is that it can make them look and feel younger.
Wearing long hair can give the face more dimension and volume, which can help to hide wrinkles and fine lines. Long hair adds volume, softening face features and making you look younger.
Long hair also helps older women keep their sense of style. Women over 50 may feel more confident when they can pick an appearance that suits them.
Long hair can provide shade from the sun and other environmental elements like wind and cold. Women over 50 may particularly benefit from this because their skin may be more sensitive to these factors.
Choosing to wear long hair can be a form of self-expression and can help women over 50 feel more confident and empowered. Instead of adhering to societal ideals of what older women "should" look like, it can be a way for them to celebrate their uniqueness and embrace their natural beauty.
Long hair is less likely to undergo harsh styling procedures like blow drying and straightening. This can lessen hair damage and hair loss resulting in healthier, more resilient hair.
READ ALSO: Best Hairstyles for Women Over 50 by Face Shape
Common Misconceptions about Long Hair and Age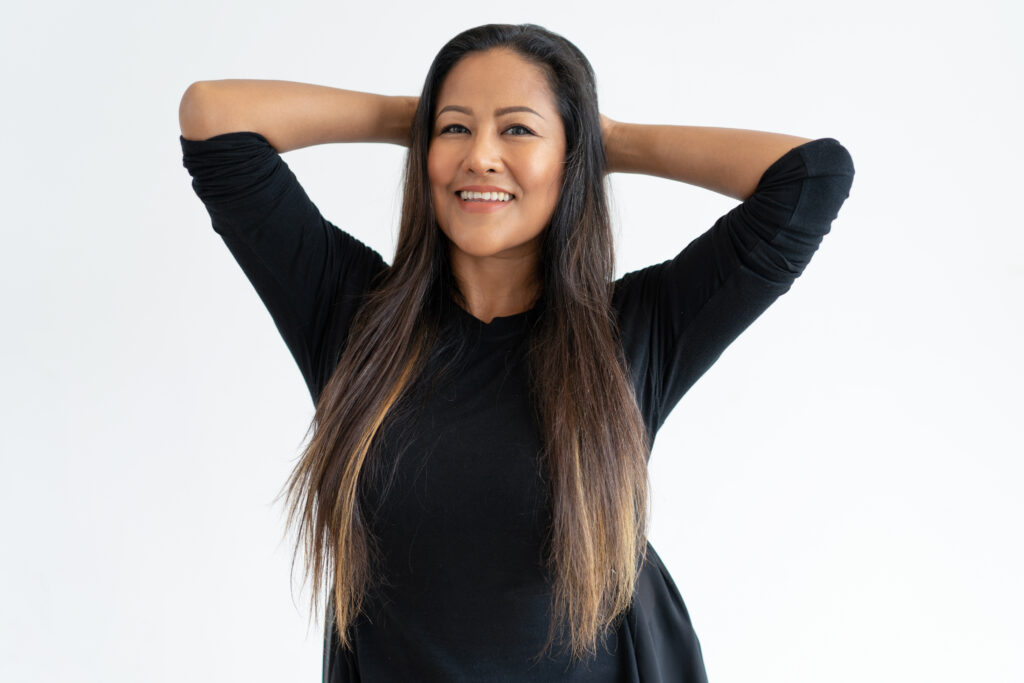 There are several common misconceptions about long hair and age, and here are some of them;
Misconception #1:
The idea that older women shouldn't wear long hair or that it's unprofessional is one of the most pervasive myths about long hair and age. Contrary to popular belief, this is untrue.
It is often believed that long hair should be cut short after a certain age. This is far from the truth. The length of your hair has nothing to do with your age. In fact, long hair can be extremely flattering and can add a touch of elegance to any age.
Misconception #2:
Long hair is appropriate for any occasion because you can style it in a way that is both elegant and sophisticated. Long hair being difficult to maintain is a further misconception.
With the right products and techniques, long hair can be just as simple to maintain as short hair, even though it does require some effort and care.
Misconception #3:
Another myth is that older women shouldn't have long hair because it takes a lot of work to keep it looking good.
While it is true that long hair requires some effort to maintain, it is no more difficult than short hair. With the right care and products, long hair can look just as healthy and shiny as short hair.
Misconception #4:
Lastly, many people think that older women shouldn't have long hair because it can make them look older. This is also a myth. The way you style your hair is what makes the difference.
From sleek and straight to loose waves or chic updos, long hair can be incredibly versatile and can make you look and feel beautiful at any age.
So, if you have long hair, don't let anyone tell you that you need to cut it short just because of your age. Embrace your hair and enjoy the benefits of having gorgeous, flowing tresses.
READ ALSO: 2022 Top Hairstyles for Women Over 50
Addressing Concerns about Grey Hair and Long Hair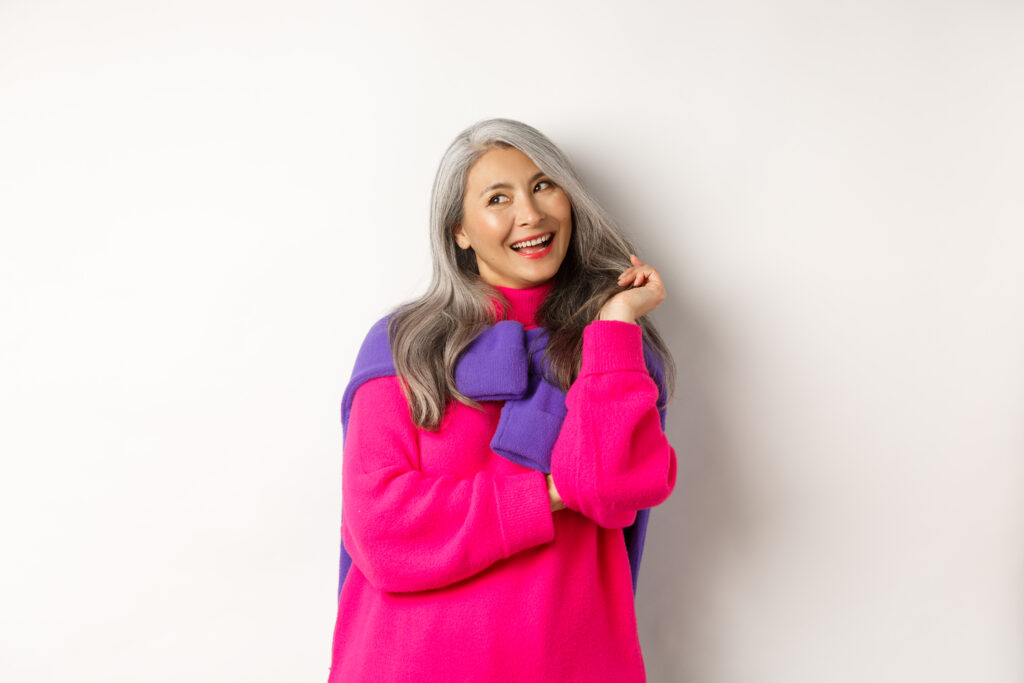 One of the concerns that some women may have about long hair is how it will look with grey hair.
However, grey hair can actually look quite stunning with long hair, adding a unique and sophisticated touch to any hairstyle.
While accepting your long, natural grey hair may seem difficult, it's important to remember that long grey hair is just as attractive as any other hair colour.
Furthermore, it requires little upkeep and can be styled in a variety of ways. If you're not ready to embrace your grey hair, you can dye or tint your hair. Just make sure you use a good dye that won't damage your hair.
Several hair care products and treatments may help maintain grey long hair healthy and beautiful.
Closing Thoughts…
Long hair after 50 can be a bold statement. It's a symbol of strength and confidence that exudes a certain presence. It's a way of saying, "I'm here, and I'm not going anywhere."
Having long hair can be a way of saying, "I won't be silenced or ignored just because I've hit a certain age."
For the record, it's not just about the hair. It has to do with the mindset and spirit that go along with it.
So go ahead and rock the long hair if you feel like it! Make a statement and let the world know who's in charge—it's never too late.
There are also a wide range of long hair styling options to choose from that will enhance the shape of your face. There are countless options, from buns and braids to loose waves and sleek straight locks.
Never be afraid to experiment with different textures, colours, and cuts. Also, remember to give your hair regular trims and nourishing treatments to keep it looking its best.
With long hair, the possibilities are endless, so enjoy yourself!
♡ Love ♡,
Schellea
---
Sources: