Tofu and Veggie Fried Rice
Don't be fooled by the simplicity of the name, this dish is packed with flavors. Tofu and vegetables fried rice is a great way to use vegetables left in your fridge, and it's a perfect meal for busy weeknights. Plus, it's healthy and affordable — what's not to love? Give this easy recipe a try tonight!
Can Tofu really make you healthier?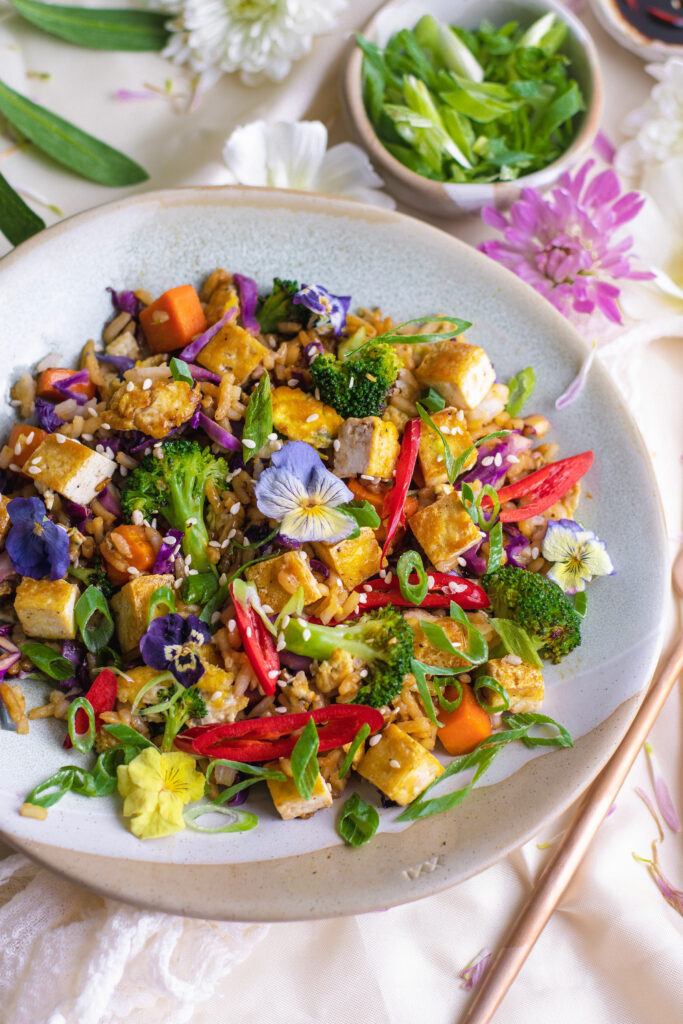 The answer is a resounding yes. Tofu is packed with nutrients and has a range of health benefits, making it a popular choice for people looking to improve their well-being. Here are some of the top benefits of eating tofu:
Low in calories and cholesterol-free.
A good source of iron, magnesium, and calcium.
Has anti-inflammatory properties and can help reduce the risk of heart disease
Great source of antioxidants, which can protect against cancer and other diseases
It is easy to digest and can be a good choice for people who are lactose intolerant or have other food allergies
???? Pin it before you forget! Save this recipe to your Healthy Recipes Board on Pinterest!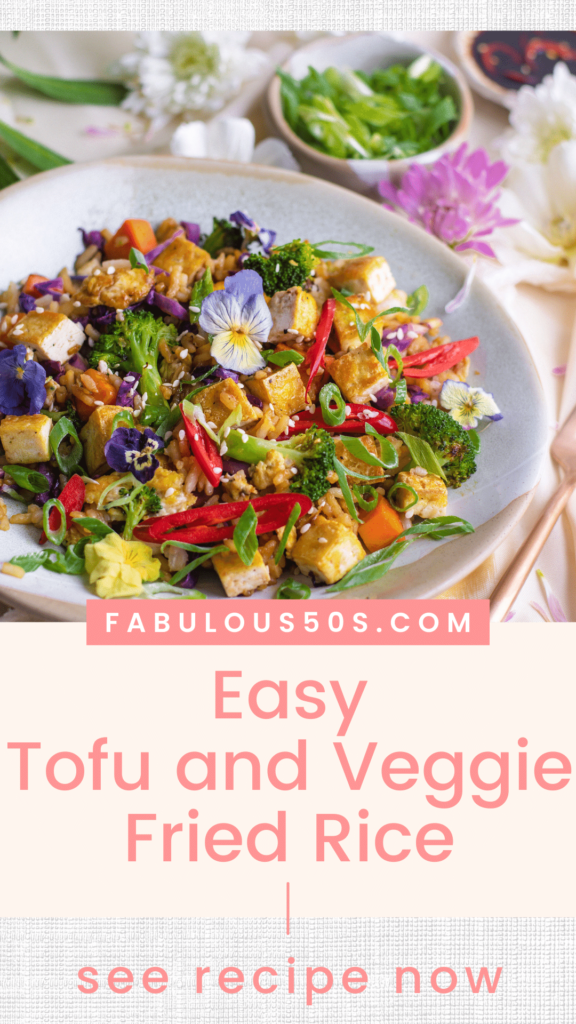 INGREDIENT LIST
1/4 cup Jasmine Rice (uncooked)
1 1/8 tsps Sesame oil (divided)
114 grams Tofu (extra firm, drained and diced)
Sea Salt & Black Pepper (to taste, divided)
1/2 cup Broccoli (chopped)
1/4 cup Purple Cabbage (thinly sliced)
1/4 Carrot (medium, diced)
1 Egg (large, whisked)
2 1/4 tsps Tamari
3/4 Stalk Green Onion (sliced)
PREPARATION
Cook the jasmine rice according to package directions.
Heat half of the sesame oil in a large non-stick pan over medium heat. Cook the tofu for about five minutes or until browned, frequently tossing. Season with salt and pepper and transfer to a bowl.
In the same pan, heat the remaining sesame oil over medium heat. Cook the broccoli, purple cabbage, and carrots until fork-tender, about five to seven minutes.
Slide the veggies to the side of the pan and add the eggs. Gently push the eggs back and forth with your spatula until scrambled and cooked through.
Add the rice over top of the eggs and break it up with your spatula. Add the tofu and tamari. Gently stir until everything is well combined. Divide into bowls, garnish with green onions and enjoy!
NOTES
LEFTOVERS: Refrigerate in an airtight container for up to four days.
SERVING SIZE: One serving equals approximately two cups.
NO TAMARI: Use soy sauce or coconut aminos instead.
ADDITIONAL TOPPINGS: Add corn, mushrooms, or green peas.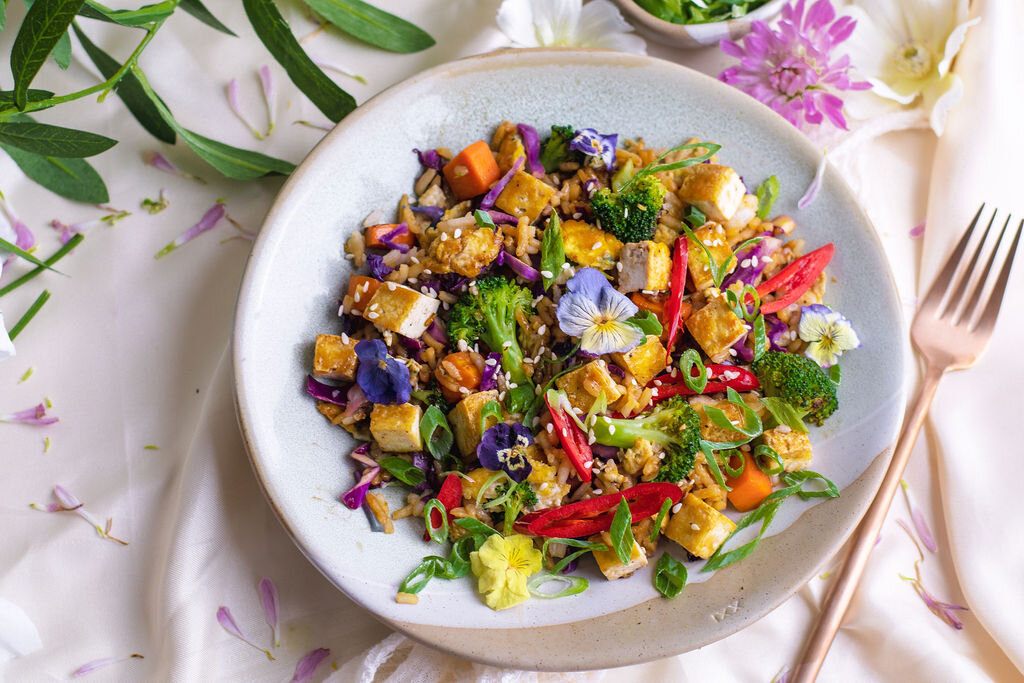 This Tofu and Veggie Fried Rice is the perfect way to cook something healthy and delicious. This version is made with simple ingredients making it quick and easy to prepare. Plus, it's vegan and gluten-free, so everyone can enjoy it!
If you're looking for a delicious and healthy weeknight meal, give this fried rice recipe a try, and then let me know what you think in the comments below.



Click here to visit my YouTube Channel
Get a copy of my Free eBook | Guide To Staying Younger Longer