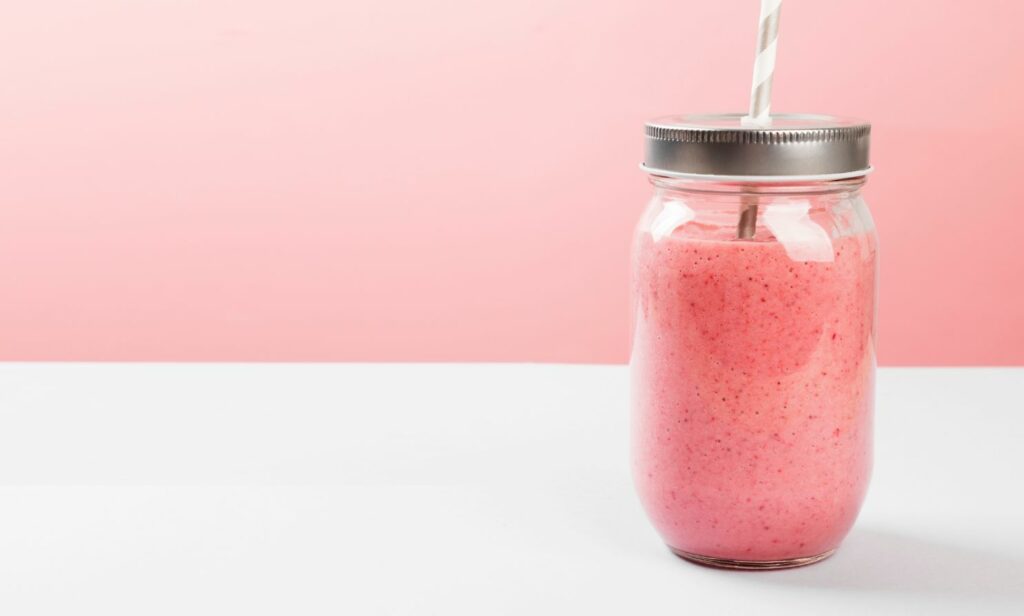 No matter your age, it is important to eat nutrient-rich foods that help your body recover and build muscle after a workout. But as we age, certain nutritional needs can become more important because of how our bodies change.
Thus, you need to consider your post-workout nutrition. Pay attention to what you eat after a workout, because what you eat is just as important as the workout itself.
As a woman over 50, your body has different nutritional needs than when you were in your 20s or 30s. Your metabolism slows down, and changes in your hormones may change how your body responds to food and exercise.
Today, I will focus on what foods to eat after a workout to replenish your body, speed up recovery, and prepare you for your next fitness session.
How Important Is Food for Women Over 50 After a Workout?
Nutrition is a key part of reaching your fitness goals, especially as you get older. As a woman over 50, your body needs certain nutrients even more than it did when you were younger. These nutrients help you get more energy, repair muscle tissue, and recover faster.
If you eat the right foods after a workout, you can improve your performance, lessen muscle soreness, build more muscle, and help your body recover faster.
When you work out, the glycogen stores in your muscles are used up as fuel. This leaves your muscles with less glycogen. Some of the proteins in your muscles break down and get damaged, too.
Eating the right foods right after a workout can help your body rebuild its glycogen stores and fix the proteins in your muscles.
Your post-workout meal should provide nutrients to help your body recover and maximize workout benefits. Carbs give you energy, while protein builds muscle.
Post-workout nutrition reduces muscle protein breakdown, boosts protein synthesis, restores glycogen stores, and improves recovery.
Best Foods to Eat after a Workout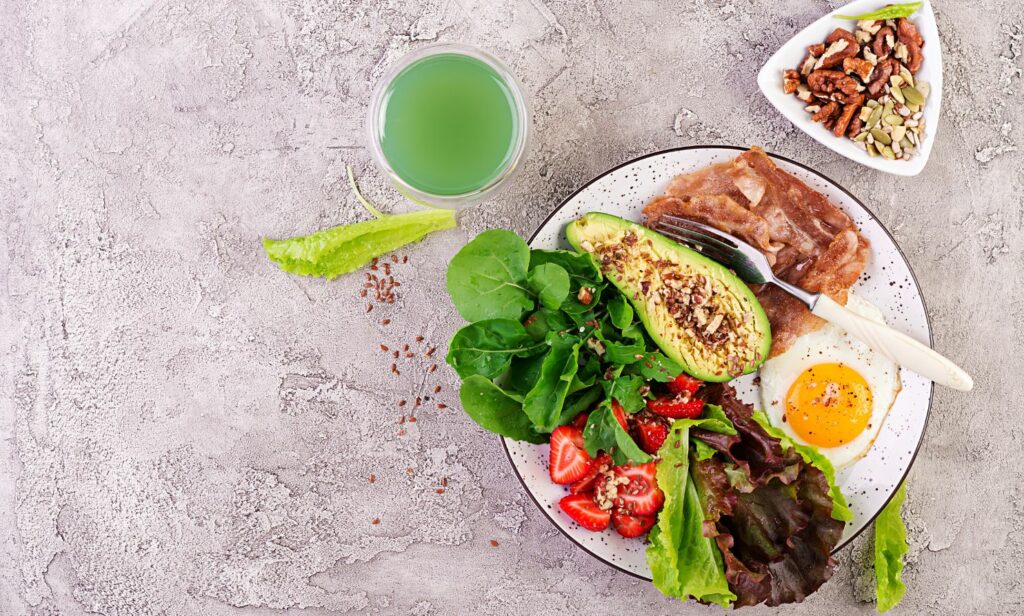 Now that you know why you should eat after a workout, let us talk about the best post-workout foods.
Each body is different, so what works for one may not work for another. However, it's best to always listen to your body and give it the nutrients it needs.
Here are the best foods women over 50 can eat after a workout.
Protein-Rich Foods
Protein is very important after a workout because it helps repair muscles. Lean meats like chicken and turkey are great sources of protein for women over 50.
Salmon and tuna are also good choices because they are high in omega-3 fatty acids, which can help reduce muscle pain and inflammation.
Another great source of protein is eggs. They have all nine essential amino acids, which are needed for building and repairing muscles.
If you are vegan or just prefer plant-based foods, choose high-protein foods like quinoa, lentils, chickpeas, or tofu. You can also add mushrooms,chicken, tuna, Greek yogurt, and cottage Cheese to your list of protein-rich foods.
Muscle fibers suffer microscopic damage when you exercise, especially with high-intensity or resistance training. This is natural muscle growth. During recovery, your body repairs this damage, and protein gives it the building blocks, or amino acids, it needs to do this.
Protein is more filling than carbohydrates or fats. This means that a meal high in protein after a workout can help you feel fuller for longer, which can help you keep your weight down.
Healthy Carb-Rich Foods
Carbohydrates are a key part of getting back the glycogen stores you used up during your workout.
Whole grains, like brown rice, quinoa, and whole-grain bread, give you energy that comes on slowly and keeps you full for a long time.
Broccoli, lettuce, radish greens, mustard greens radish greens, collard greens, Swiss chard, lettuce, broccoli, and kale are full of fiber, vitamins E, K, C, and A, calcium, potassium, magnesium and other micronutrients.
These will not only help you get more glycogen, but they will also help you lose weight and protect you from a number of diseases.
Bananas, oranges, and berries are also great after a workout because they are a quick way to get carbs and are full of vitamins and minerals.
Other healthy carbs that are also high in fiber are sweet potatoes, corn, and peas.
READ ALSO: 15 High Carb Foods That Are Incredibly Amazing for Menopause
Drink Lots of Water
Staying hydrated during and after exercise is crucial because water is essential to all bodily functions.
Sweating depletes electrolytes and fluids, which must be replaced for optimal recovery.
Drinking water after a hot workout restores fluid balance, cools the body, and reduces muscle damage and soreness. So remember to drink up!
READ ALSO: Hydration: The Ultimate Anti-Aging Solution Beyond Botox
Gut Health and Post-Workout Recovery Process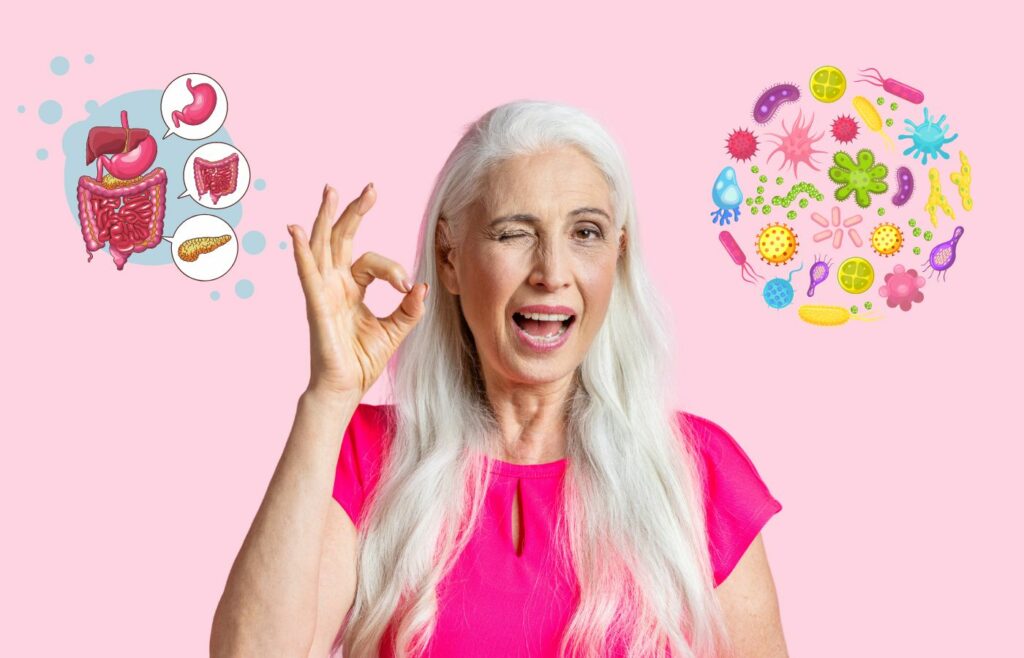 Gut health is an important part of getting better after a workout, and its value can not be overstated. Your gut, which is full of trillions of microbes, plays a key role in digestion. It breaks down the food you eat and takes in the nutrients you need to stay healthy.
After a workout, your body needs these nutrients to repair muscles and get more energy. Protein helps muscles recover and grow, and carbs give you energy. All of these nutrients need a healthy gut to be absorbed properly.
The gut microbiome is also a key part of keeping your immune system healthy. When you work out hard, your immune system can temporarily weaken, making you more likely to get sick.
A healthy gut microbiome can make the immune system stronger and better able to deal with these kinds of problems.
Your diet has a big effect on how healthy your gut is. When you eat a balanced diet full of different plant-based foods, lean proteins, and healthy fats, you not only get the nutrients you need for recovery after a workout, but you also feed the good bacteria in your gut.
Fiber-rich foods act as prebiotics, which feed the good bacteria in your gut.
Adding probiotic-rich foods like yogurt, kefir, kimchi, and other fermented foods to your diet can also help increase the number and variety of good gut bacteria, which can improve your gut health.
So, taking care of your gut health can be a big part of making sure you recover well after a workout.
READ ALSO: Summer Gut Health: 8 Surprising Ways to Optimize Your Gut Microbiome
Nutrient Timing: When to Eat After a Workout
When you eat is just as important as what you eat. So, when's the best time to eat after a workout, when your muscles are most open to taking in nutrients?
In sports and fitness nutrition, the "anabolic window" is a popular term for the 30 minutes to 2 hours after exercise when it is important to eat protein for optimal muscle recovery and growth.
The idea is that eating protein during this time will help the body repair and build muscle as much as possible after a workout.
But newer research suggests that this window might not be as solid as was once thought. It may go beyond the previously set time frame, and the total amount of protein you eat every day may be just as important, if not more important, than when you eat it.
A review published in 2017 in the Journal of the International Society of Sports Nutrition found that eating protein before and after workouts helps repair and strengthen muscles. However, the "window" for eating protein could be as long as a few hours before and after the workout.
So, if you eat a protein-rich meal a few hours before your workout, you might not need to eat protein right after your workout.
A well-balanced meal is one that has protein, carbs, and fats. But if you cannot get to a meal right away, a protein- and carbohydrate-filled snack or drink is a good choice.
Having a variety of meal options after a workout can keep your food interesting and filling.
Here are a few meal ideas that you can add to your diet
A protein smoothie made with a scoop of protein powder, a handful of berries, and almond milk.
Vegetable quinoa
Grilled chicken with roasted veggies and quinoa.
Salmon with sweet potatoes and broccoli.
A bowl of oatmeal with a banana and some chia seeds on top.
Protein shakes
Fruits and Greek yogurt
Boiled sweet potato and kale salad with cottage cheese
Avocado and spinach smoothie
Mushroom soup
Boiled eggs
READ ALSO: How Much Protein Should I have A Day Women Over 50?
Closing Thoughts
As a woman over 50, paying attention to what you eat after a workout can help you recover faster, build lean muscle, and get ready for your next workout.
Remember that it is not just about what you eat but also when you eat.
After your workout, make sure to eat a balanced mix of proteins, carbs, and fats, and never underestimate the power of staying hydrated.
Your body will thank you for it!