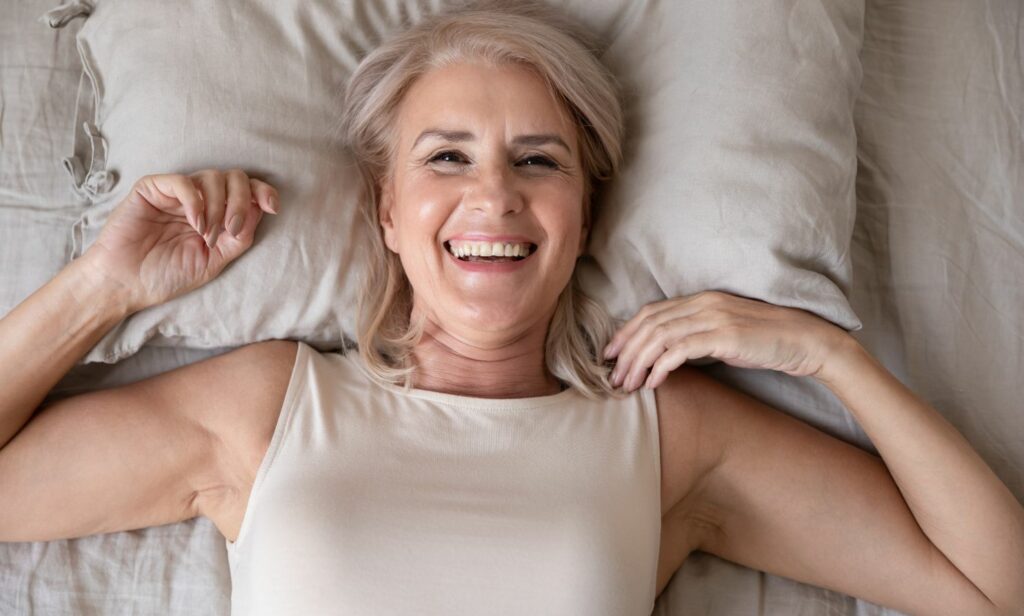 Sleep is not a luxury—it is essential, especially for women over 50. As you get older, your body changes and needs more care. Staying healthy requires a good night's sleep.
Sleep allows your body to heal, recover, and prepare for the next day. It could have a big effect on your memory, mood, and ability to think in general.
However, many women over 50 struggle to sleep. Their nights are a tug-of-war between sleeping and restlessness.
When I turned 50, I realized that managing sleep would be a new part of my life as I aged. As I researched, I found that sleep patterns often change with age. Disrupted sleep patterns can result from hormonal changes, medical conditions, lifestyle habits, and stress.
Snoring, sleep apnea, restless leg syndrome, and other sleep disorders increase with age. These sleep problems can cause long-term health problems like diabetes, heart disease, and mental health problems. Thus, it becomes increasingly crucial to prioritize sleep and improve its quality.
The good news is that there are many ways to deal with these sleep problems and get a better night's sleep. These incredible tips for better sleep, especially for those who are over 50 will have you sleeping like a baby in no time.
Common Sleep Issues in Women Over 50
If you are having trouble sleeping, it may help to learn about the most common sleep problems experienced by people over the age of 50.
One of the most common complaints is insomnia, which means you have trouble falling or staying asleep. Stress, medical issues, medication side effects, or a poor sleep environment could be the cause of this.
Another common problem is sleep apnea, which is when you stop breathing while you sleep. This can cause you to wake up often during the night, which can make you feel tired during the day.
Restless leg syndrome, in which you cannot stop moving your legs, can also make it hard to sleep.
Melatonin, the hormone that helps you sleep, is also less likely to be made. This could change your circadian rhythm, making you more likely to go to bed earlier and wake up earlier.
Even with these problems, there are things you can do to improve your sleep.
10 Tips For Better Sleep Over 50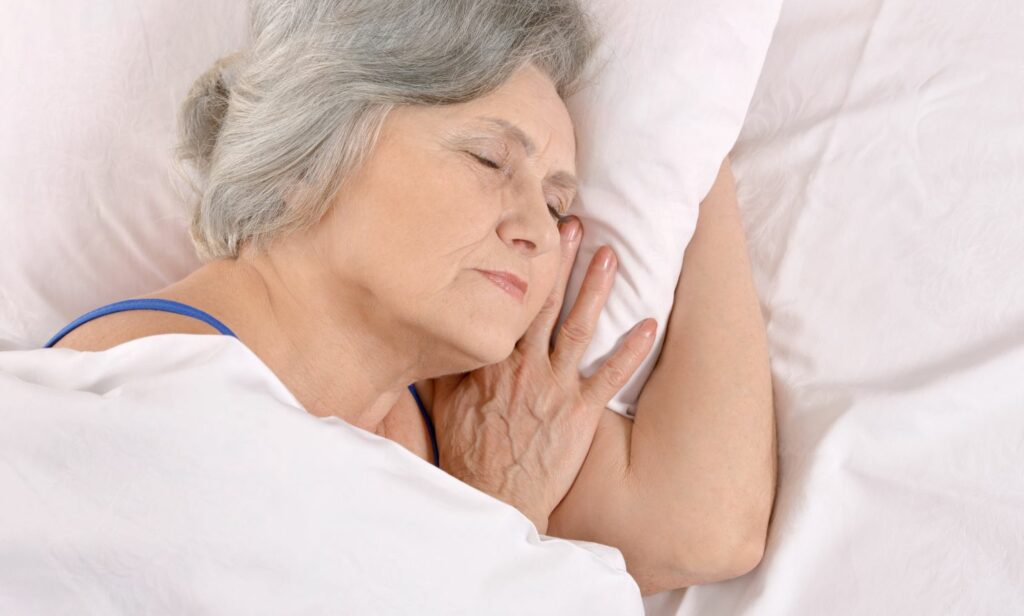 Tired of tossing and turning in bed at night? With these tips for better sleep, you'll be saying goodbye to restless nights and hello to rejuvenating sleep.
1. Set a Sleep Schedule
A sleep routine is one of the best ways to improve sleep. Always go to bed and wake up at the same time, even on weekends. This consistency helps you fall asleep and stay asleep by reinforcing your body's sleep-wake cycle.
It is also important to have a relaxing pre-sleep routine. Read, meditate, or take a warm bath. These routines can tell your body to relax and get ready for bed.
Some people find reading helps them fall asleep, while others find it keeps them up. Keep track of how reading affects your ability to fall asleep, and make changes as needed.
Avoid late-night caffeine, alcohol, and heavy meals. These can disrupt your sleep cycle and keep you from sleeping well.
Remember that quality and quantity of sleep matter. Get enough deep sleep, which repairs and rejuvenates your body.
READ ALSO: Surprising Breathwork Tips for Wrinkle Reduction, Restful Sleep, and Longevity
2. Create a Sleep-Friendly Environment
How well you sleep depends on your environment. For good sleep, keep your bedroom dark, quiet, and cool.
Use room-darkening shades, earplugs, a fan, or other devices to create a comfortable environment.
Your bed and pillow can also affect how well you sleep. Make sure your bed is comfortable and has good support.
If you have had the same mattress for a long time, it may be time to get a new one since most high-quality mattresses only last about 9 or 10 years.
Make sure you have soft pillows, that the room is inviting, and that there are no hazards in the way in the event that you need to get up in the middle of the night.
3. Exercise Regularly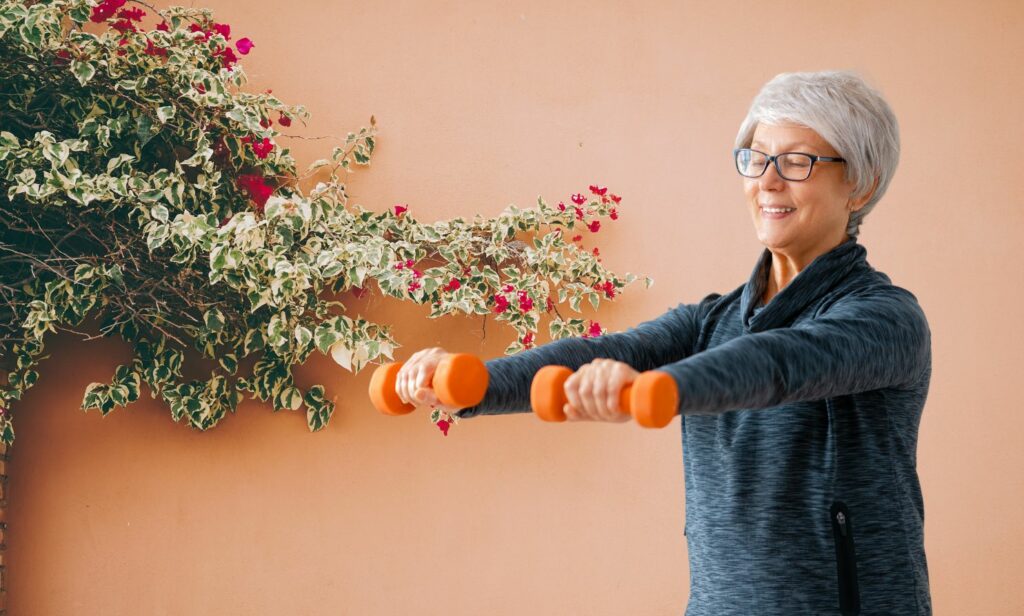 Regular exercise helps you sleep better and faster. It boosts brain serotonin and lowers stress hormone cortisol. It can also regulate your sleep-wake cycle by raising your core temperature during exercise and lowering it to make you sleepy later.
But timing is important. If you work out too close to bedtime, you might be too awake to fall asleep. But doing yoga or gentle stretching in the evening can help you fall asleep.
Find an activity you enjoy, like walking, cycling, swimming, or yoga, to stay motivated. Even a short walk can help you sleep.
But keep in mind that consistency is very important. Make exercising a regular part of your daily routine. It is not just about how hard you work out, but also about how often you move.
Start slowly and increase intensity and duration if you are new to exercise. This reduces injury risk and makes the new habit easier to adopt.
Regular exercise is good, but pushing too hard can have the opposite effect, keeping you up at night because you are too stimulated. Listen to what your body tells you and give it as much rest as it needs.
Before starting a new exercise plan, especially if you have a long-term health condition or have not exercised in a while, consult a doctor. When you combine regular exercise with good sleep habits, you can improve your health and sleep.
Remember that it is not enough to just work out; you have to do the right exercise at the right time.
READ ALSO: The Most Overlooked Exercises You Should Add to Your Routine
4. Manage Stress for Better Sleep
Stress and worry can also make it hard to fall asleep or stay asleep. Keeping a positive attitude and learning to let go are two ways to deal with stress.
Meditation, deep breathing, progressive muscle relaxation, and yoga are all things that might also help.
If worries and fears keep you up at night, you might want to talk to a professional. Therapists and counselors can help you deal with stress and anxiety better and sleep better.
Getting enough sleep can help manage stress, but if stress is the cause of your sleepless nights, it may be a vicious cycle. Breaking this cycle may require professional help.
READ ALSO: Natural Ways To Relieve Stress Over 50
5. Be Mindful of Your Diet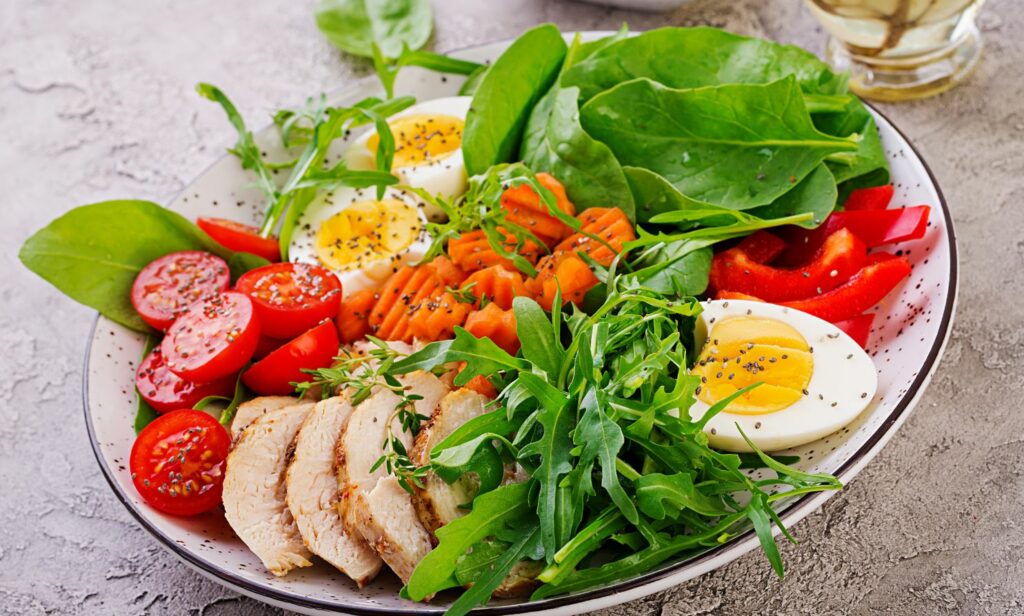 The food you eat has a big impact on how well you sleep. Some foods and drinks, especially those high in carbs and sugars, can keep you from falling asleep or staying asleep.
On the other hand, foods like whole grains, fruits, vegetables, and lean proteins that are high in fiber can help you sleep better.
Try eating a variety of these foods that can help you sleep. Also, try to eat lighter dinners and stop eating a few hours before bed.
This gives your body time to digest before bed, preventing discomfort and sleep issues.
6. Limit Caffeine and Alcohol Intake
Even though you love your morning coffee or evening cocktail, they can disrupt your sleep.
Stimulants like caffeine can keep you awake for hours. Alcohol can mess up your sleep cycle and keep you from getting to the deep sleep stages.
Try to limit how much of these drinks you drink or avoid them altogether in the hours before bedtime.
Instead, choose a soothing drink like herbal tea or warm milk, which can help you feel more relaxed and sleep better.
READ ALSO: Healthy Recipe: Moon Milk Elixir for a Blissful Night's Sleep
7. Use Your Bed For Sleep Only
Your bed should be for sleeping, not eating or watching TV. You associate your bed with sleep by using it only for sleep. This can help your body recognize bedtime and make falling asleep easier.
This is based on psychological stimulus control. The goal is to associate your bed with sleep and not other things.
Eating in bed weakens your bed-sleep association and attracts pests. You should also avoid taking work to bed. When you use your bed as a workspace, your brain will associate it with work stress and anxiety.
If you can not sleep, do not lie awake. It is better to get up and read or listen to soothing music until you are tired again. Let your  bed become associated with sleep rather than insomnia.
8. Limit Screen Time Before Bed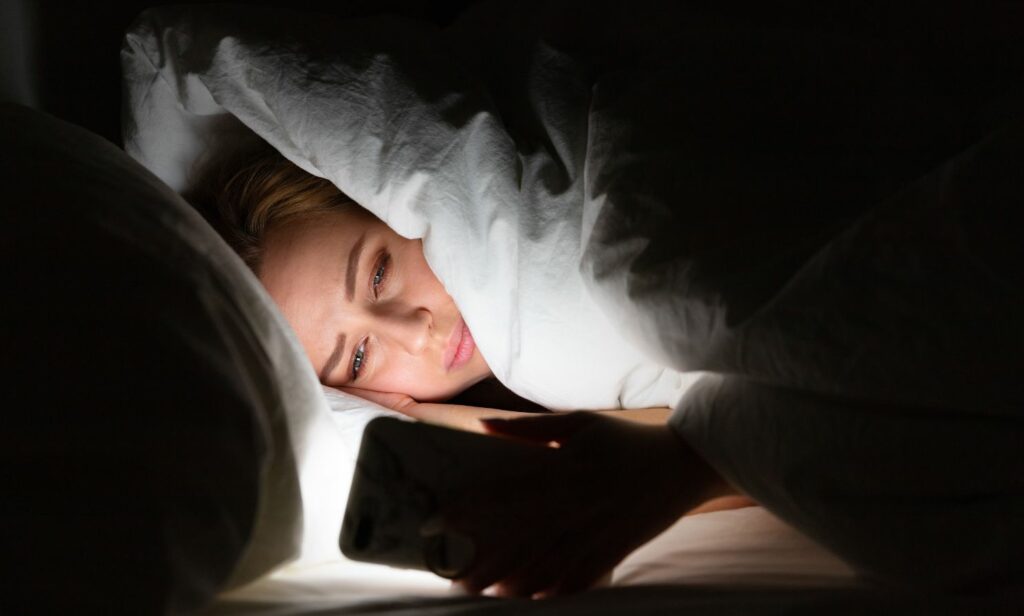 Even though technology can be helpful, you should not spend too much time in front of a screen before bed.
Melatonin is a hormone that helps you sleep. The light from phones, tablets, computers, and TVs can stop your body from making it.
At least an hour before bed, turn off these devices. Instead, read a book or listen to soothing music to prepare for sleep.
9. Use Technology to Improve Sleep
As I mentioned before, technology can sometimes make it hard to sleep, especially if you use your phone or watch TV right before bed. However, there are also ways that technology can help you sleep better.
For instance, many fitness trackers and smartwatches now have sleep trackers built in. These can help you understand how you sleep and show you where you could make changes.
The SleepPhones® Wireless headband headphone is one of my favorite sleep aids. It can help you sleep faster, better, and more comfortably during the night.
Sleep-enhancing apps are also available. Some offer sleep hypnosis or adult bedtime stories, while others offer soothing sounds or guided meditations.
10. Seek Professional Help for Sleep Issues
If these tips do not help you sleep, you may need professional help. Sleep disorders like sleep apnea and insomnia are serious but treatable.
If you have prolonged sleep issues, daytime fatigue, difficulty breathing during sleep, or your partner notices you stop breathing at night, see a doctor.
Closing Thoughts
Getting a better night's sleep when you are over 50 might seem challenging, but with these tips, you can do it.
Remember that getting better sleep is a process. Do not get down on yourself if you do not see results right away. It may take some time, but getting enough sleep is worth it.
Set up a sleep schedule, make your bedroom a good place to sleep, cut back on caffeine, and do not forget to ask for help if you need it.
So go ahead and use these tips for better sleep, and you will feel refreshed and ready to take on each day when you wake up.
♡ Love ♡,
Schellea