There's a myth that's been circulating for way too long that women over 50 should be conservative with their style. In reality, there is absolutely no reason that older women shouldn't look fabulous in their outfits, accessories, and, perhaps most importantly, their hairstyles. When you're over 50, you can forget the old cultural convention that your hair should be short, neat, understated, and unnoticeable.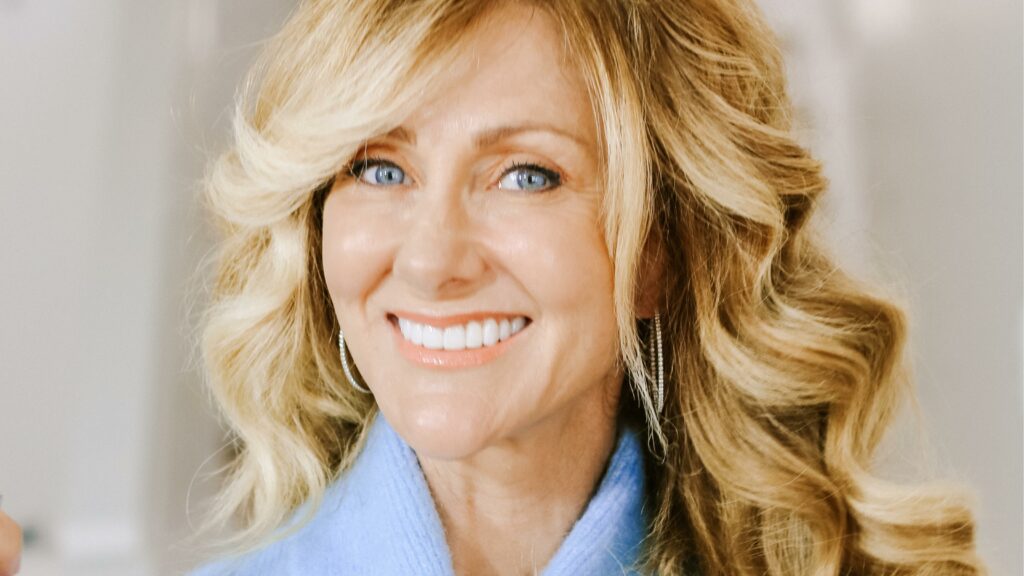 Instead, after you turn 50, you should take advantage of the opportunity to style yourself exactly as you feel most comfortable. That means: find a style you love and go get it, because, if not now…When? When choosing a hairstyle for 2022, pick a style that feels right for your body and aesthetic. Then, head to the salon to have a pro cut and style it—and teach you to maintain it on your own at home. By picking a style that's just right for you, you can experience the feeling of being confident, comfortable, and exactly who you're meant to be.
If you are considering what to do to your hair, here's a guide to the best hairstyles of 2022 for women over 50. We've also included some helpful info on how you can know which of these cuts is the right one for you. We'll start by teaching you how to find what shape your face is so you can make sure the hairstyle you choose highlights your beautiful facial features.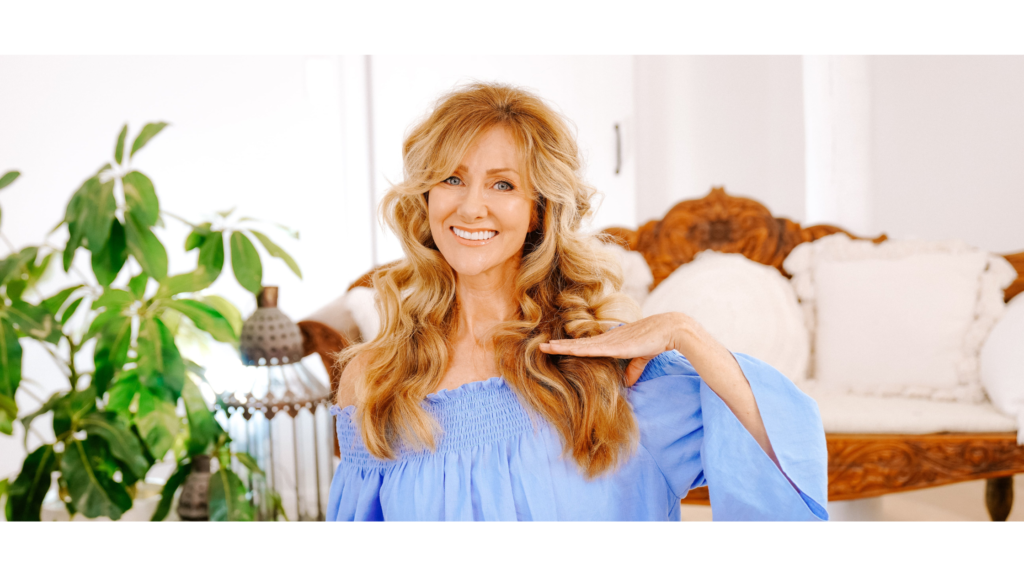 How To Find Your Face Shape
The first step to picking the right hairstyle after 50 is figuring out what the shape of your face is. Beauty and style experts agree that face shape is important to consider when picking a hairstyle because some hairstyles highlight certain face shapes and others hide them. And, you want to make sure while styling your hair, you pick a cut that is going to feature the most beautiful parts of you without covering up any of your natural beauty!
The basic list of face shapes includes: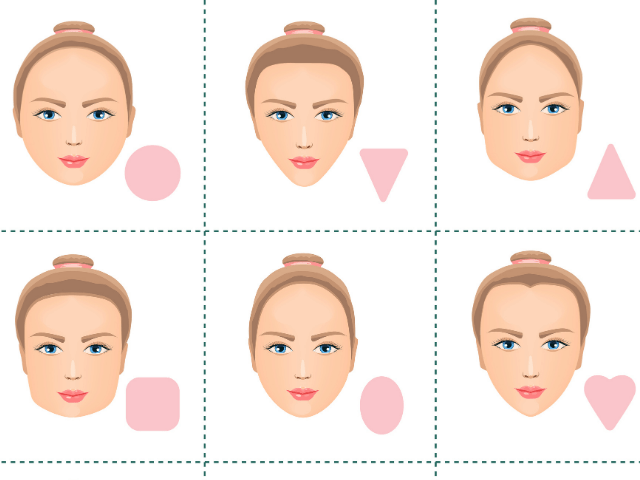 I've written a guide before on how to find the shape of your face. Check out the guide to figure out what the shape of your face is. Then, ensure your face shape is suited to the style you pick from the list below. It really is an interesting exercise for you to try, and if you have a slightly uneven face, like me, you're going to see your hair in a different light!
You can also read out a guide on the best hairstyles for women over 50 by face shape. Check out this guide if you want a place to start while choosing a hairstyle by face shape. By browsing through the list, you can get an idea of some basic ideas of styles by face and find a starting point to guide you to the right hairstyle that is "on trend" this year.
After you've taken the time to know more about your face and your taste, here are 5 of the most popular hairstyles of 2022 for women over 50.
Long, Beachy Waves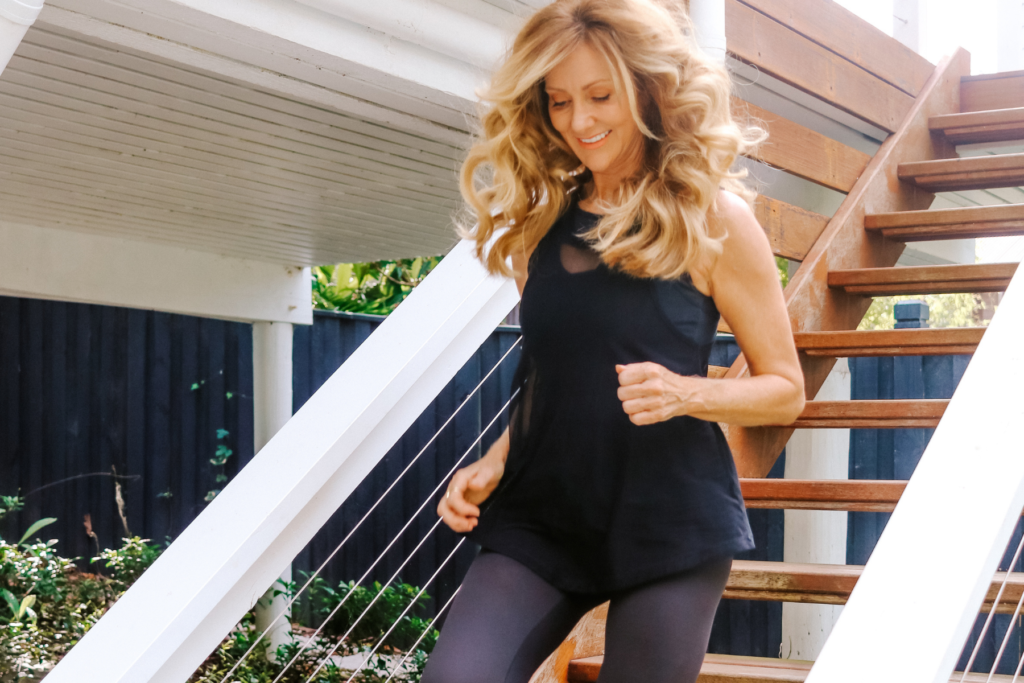 Many women over 50 this year are choosing a low-maintenance style that is also glamorous. Long or mid length beachy waves allow you to look great without too much effort! that's why I love it for my go to hairstyle.You can apply a curl enhancer or beach wave product to wet hair to give you a fresh, full of volume hairstyle. For a more polished beach wave, you can allow your hair to air dry, then take sections of hair using a curling wand or straightening iron. This is will give a more "tidy" and "put together" hair style.The best way to enjoy a low-maintenance style that looks like you've just spent a day in the salty air without even leaving home. Long, beachy waves don't require regular cuts, as long as you keep your ends trimmed That's one of the best benefits of this style for women over 50.
Another benefit of beachy waves is they help us look younger! Because the waves flow freely around the face , your face is instantly softened and those delightful wrinkles are minimised. Its an optical illusion and it is perfect for the ageless women over 50! If your hair is thinning at all, this is a great style to ensure your head and hair look as full as possible.
Pro tip! Add dimension and texture by combining low lights with highlights
Ask your hairdresser to add highlights and low lights to your hair colour. This will give you a 3D effect and will add texture and volume.
If you want to choose long, beachy waves for your hairstyle in 2022 (or any other long cut, for that matter), you may be wondering if it's even okay for you to have long hair when you're over 50. After all, another popular misconception in society is that older women should have shorter hair. The reality is that nobody's opinion about your length of hair matters except your own!
If you feel confident, happy, and beautiful with long hair, then a long hairstyle is perfect for you. The only thing that matters when it comes to picking a hairstyle after 50 is how you feel—so forget those critical voices around you and really tune into yourself.
Straight Bob With Bangs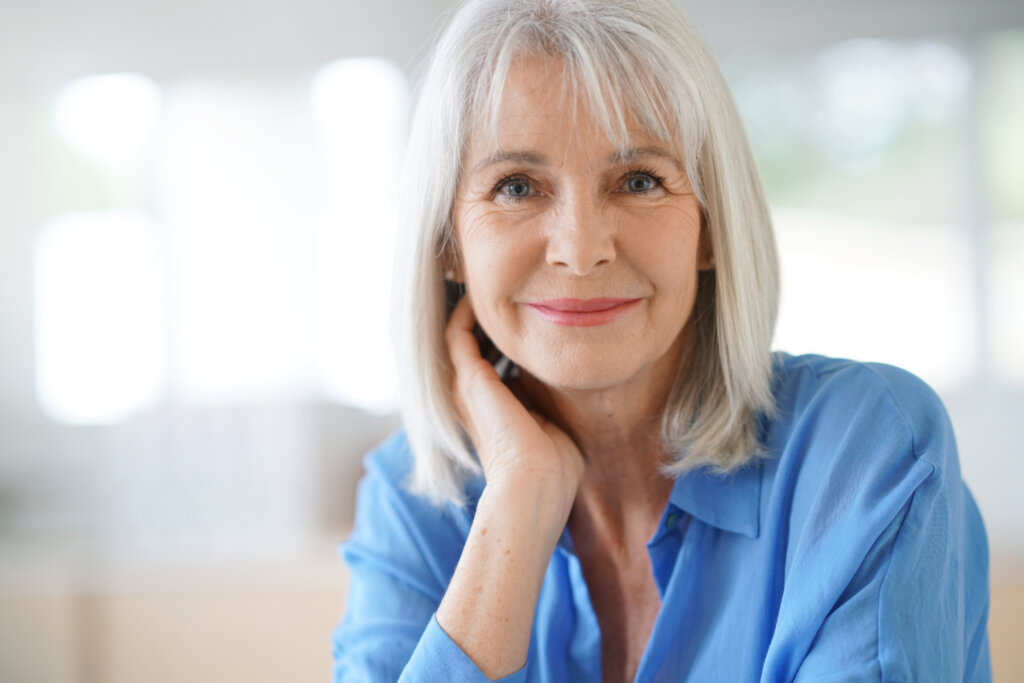 Forget anyone who says that bobs are for the young. Bobs with bangs (fringe) are Ageless and a way to highlight your face, pull attention to your eyes, and showcase your facial structure (including cheekbones, jawline, and more). Rather than call attention to your hair itself, bobs are a way to use your hair to highlight other parts of your look. If you are going for a bob with bangs, you can consider a shoulder-length bob, or you can go for a longer bob, which is just a blunt cut below the shoulders with bangs straight across. A bob with bangs is the perfect solution to softening the lines on your forehead! It is a nice ad simple way to take years off your face.
Short Asymmetrical Cut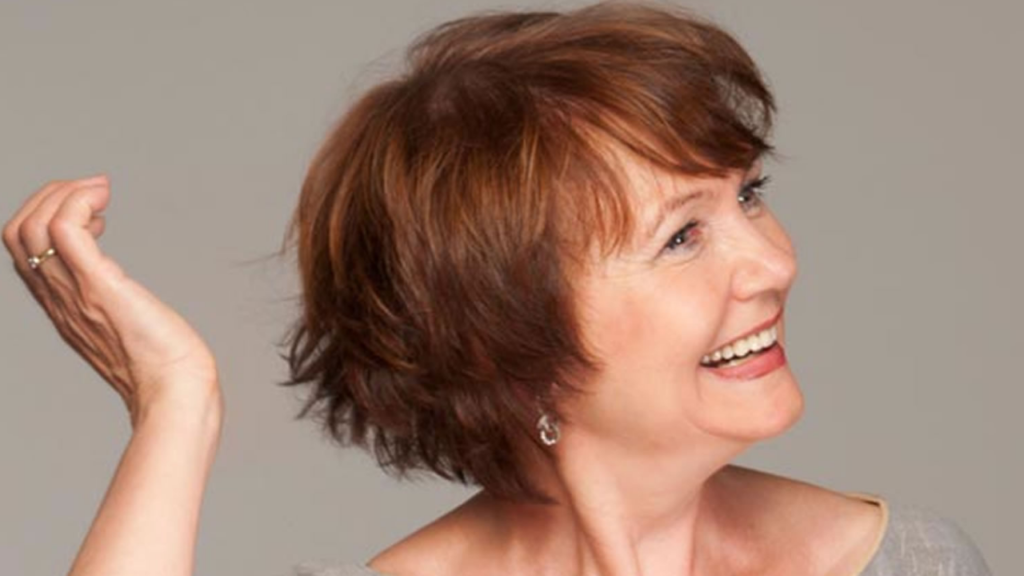 If you are looking for a short haircut that also has edge, the short asymmetrical cut is in style in 2022.
With the short asymmetrical cut, your hair can be either cut very, very short (or buzzed) at the back, then left slightly longer in the front and can swoop across your face.
Or slightly longer, with interesting angles in the cutting, giving the face a soft, modern look.The short asymmetrical cut needs basically no styling, so it's a good cut if you want to put very little time into maintaining your hair each morning (so, more time for the things that really matter!) And, this style is undeniably edgy, so it's a good way to add some *funky-ness* to your style if you want to spice things up a little bit. Also, for the summer months of 2022, this is a great cut to keep you cool.
Perfect Grey Hair – Styled Naturally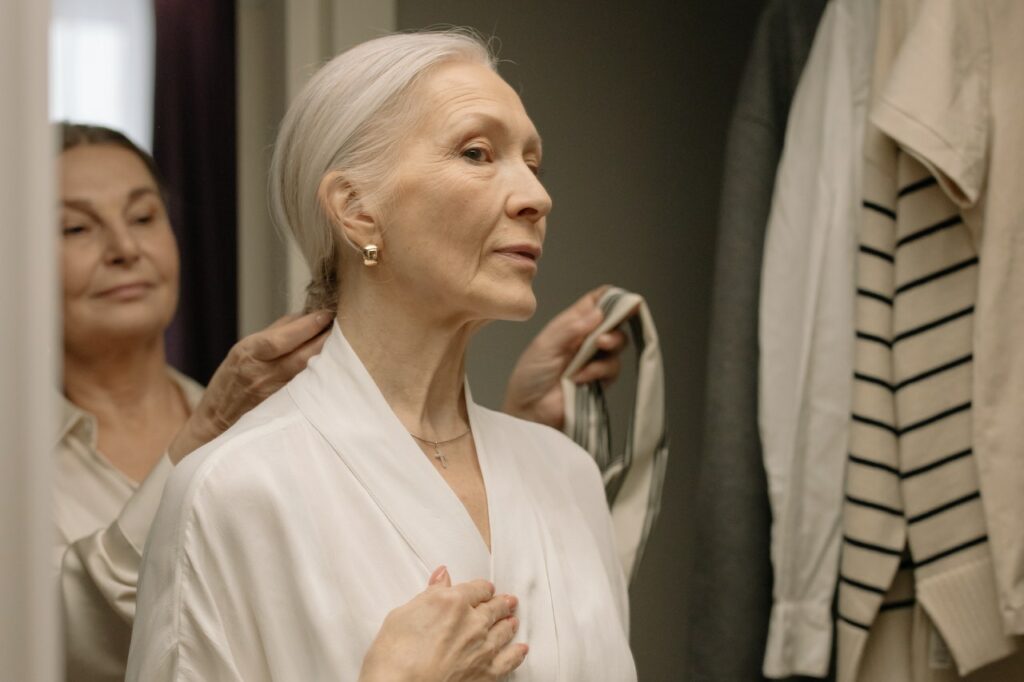 Grey hair worn on women over 50 is perfect, and the way nature intended, right? Well the answer is YES…for some, bot it is not for everyone! (including me)
Growing old gracefully is often times linked to keeping your hair natural, and as we have all discovered, that means our hair turns grey, starting at the roots and expanding as our hair grows!
Some women look so fabulous with grey hair its annoying! Have you ever wondered why? From my observations, this is why:
Dark and full eyebrows give definition to the face and offer a contrast to the grey hair, meaning dark and light combination bring life to the face
Bright striking eye colour will offer a similar contrast and look pleasing to the eye
Women with cool toned skin who have very dark hair when they are younger, look stunning as they gradually go grey (think Winter colour types)
White eye whites, and very white teeth, complement grey hair as it is another fabulous contrast
Darker toned skin also offers a complementary contrast to grey hair and looks perfectly in harmony
On the other hand, women who feel terribly uncomfortable about going grey tend to have:
low contrast between their eyebrows and natural hair colour
sparse eyebrows
warm skin tone and ginger hair
cool skin tone and red hair
loss of the colour in their eyelashes
Loss of pigment in lips
Grey hair hair can be worn long, short, wavy, bobbed, pixi cut, curly… A good rule of thumb is to match your hair to your personality, that way you cant get it wrong.
Each one of us looks different to the other, and that is such a good thing! If you choose to color your hair…Fabulous! and if you choose to embrace the grey…Fabulous too!
When it comes to hairstyles for women over 50…
You do you, and allow others to do the same!
What hairstyle are you rocking at the moment?
Click here to visit my YouTube Channel
Get a copy of my Free eBook | Guide To Staying Younger Longer
I'm so excited to share the Fabulous50s 30-day Mindfulness Challenge!!
Over the next month, you will be engaging in one activity every day designed to bring you back to a state of positivity and mindfulness.
To begin our 30-day challenge, we're going to tap in to our subtle body so that we can be present in the now. This technique helps to take us away from the past and the wild, meandering thoughts that may distract us and into the present.
To sign up for the challenge now, click here!