Choosing the right hairstyle for women over 50 is easy when you know what style suits your face shape.
Have you ever wondered what your face shape is? If you know the shape of your face, you can choose hairstyles, glasses, and makeup that bring out your best features.
As women over 50, we tend to tread the same path when it comes to our hairstyle. What's worked up until now will continue to work.
Is your tried-and-true hairstyle really working for you the way it should? So often we stick with something out of habit, not venturing into the unknown.
If the idea of changing your hairstyle gives you a little jolt of shock and maybe sparks a little curiosity, then perhaps it's time to shake things up.
Let me be the first to say that choosing the right hairstyle for mature women makes all the difference.
While there are many different face shapes, including oval, round, square, heart, and diamond, it can be difficult to determine your own face shape.
Let me walk you through some simple steps to help you find your face shape.
How To Find Your Face Shape
If you don't know what face shape you have, there is a very simple way to deduce it. All you will need is an eyeliner and a small mirror without a magnifying glass.
Place your mirror at eye level and situate yourself in a position that is comfortable.
Not too close, but at a distance where your face is taking up a majority of the reflective surface. It's also a good idea to tie your hair back so you can see your entire face clearly.
Take the eyeliner and on the mirror itself and draw dash lines around the edges of your face. Keep going until you have 'traced' the entire outline of your face, keeping your head very still as you do so.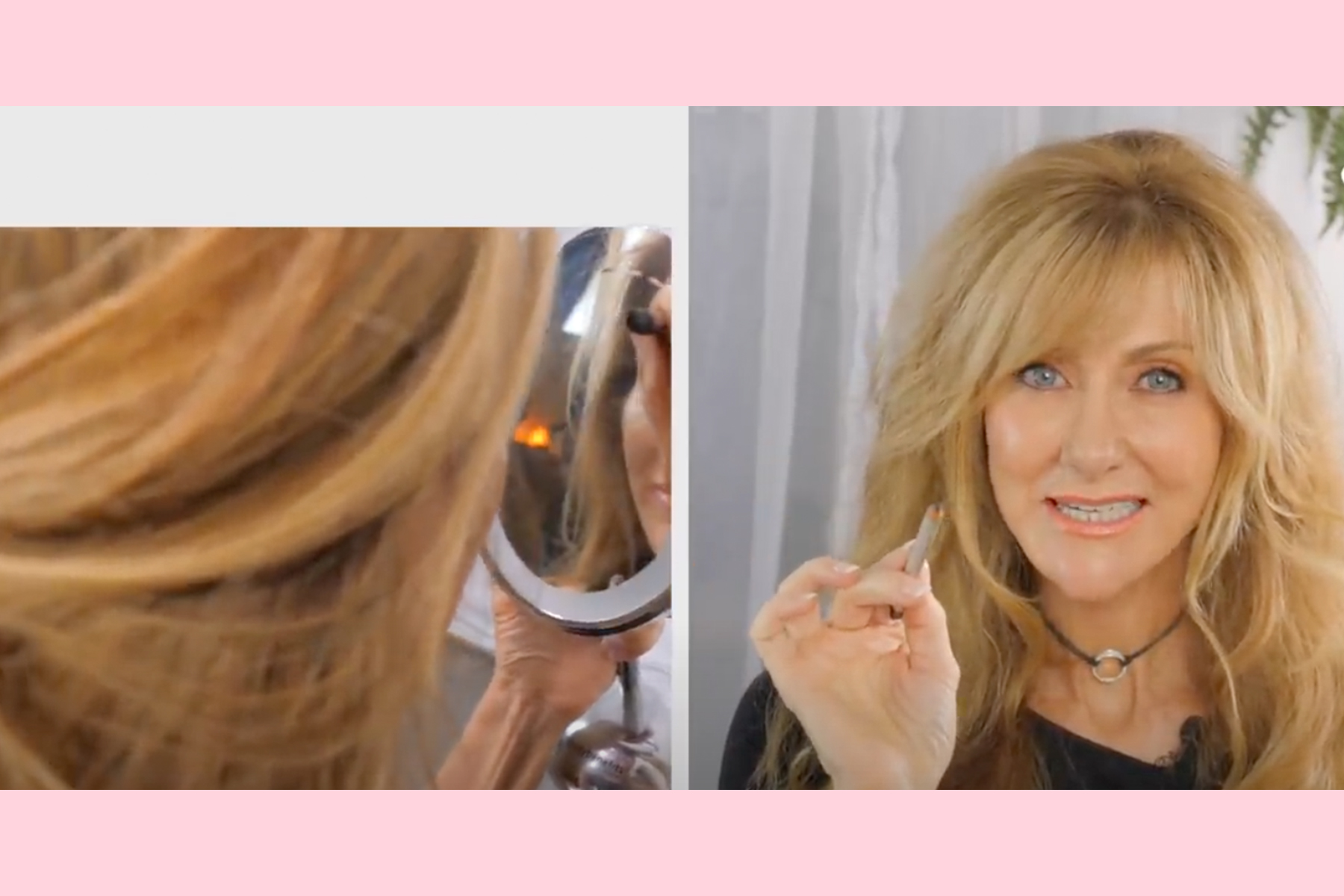 When you have finished the outline, still keeping your head very still, find the centre point between your eyes and mark it with a small dot on the mirror.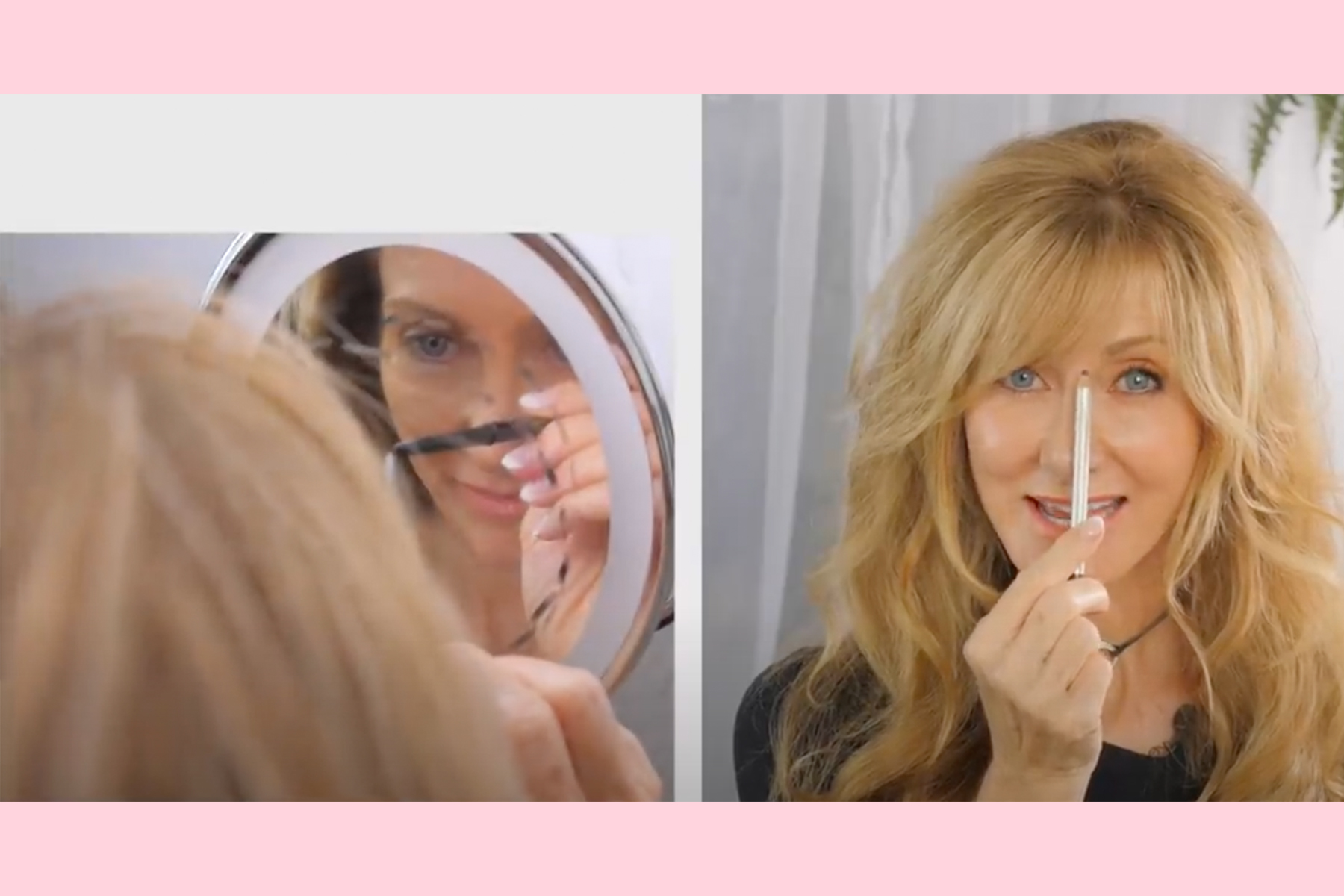 Mark a second dot on the mirror where your nose peaks.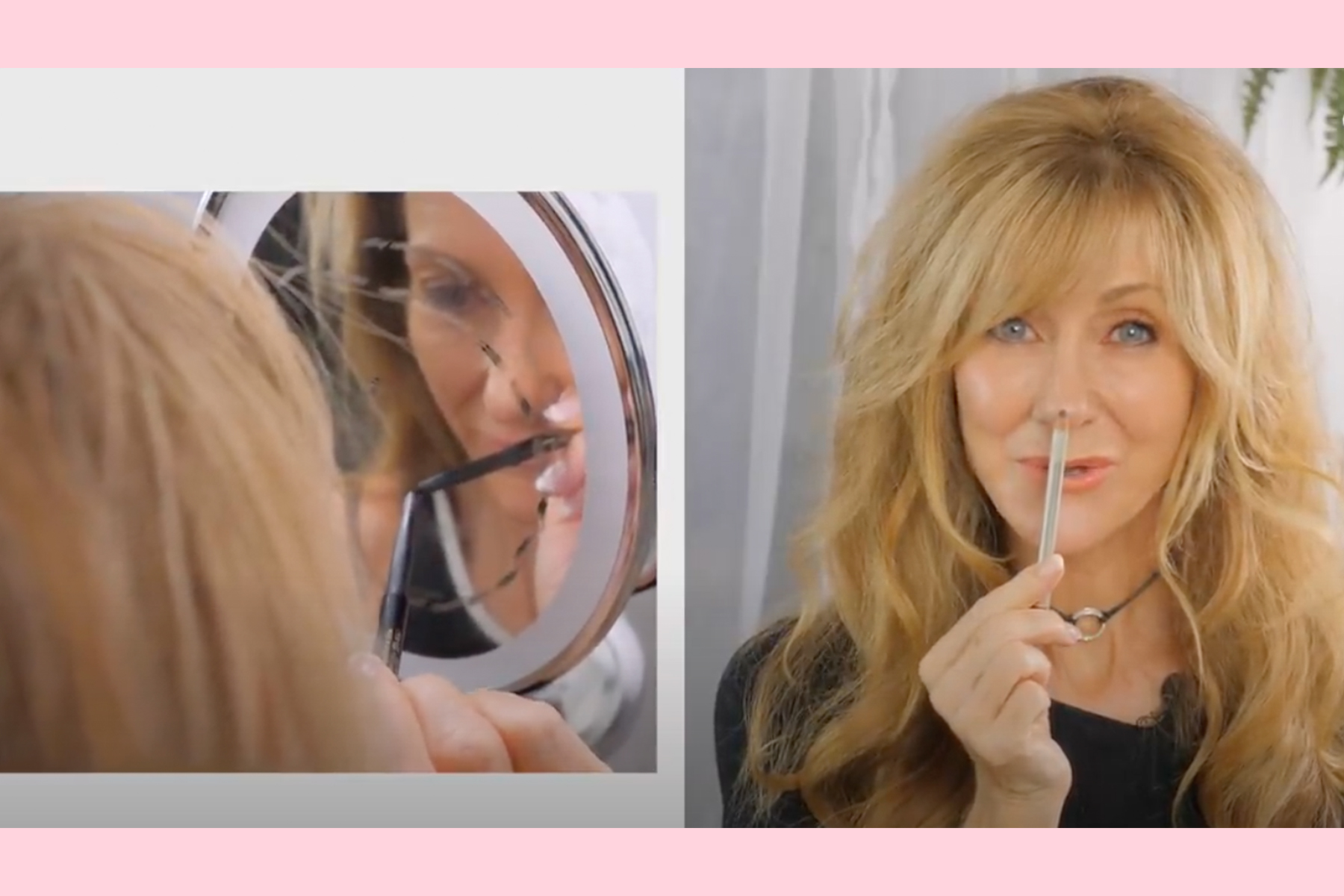 Finally, mark a third dot where your chin peaks. It's very important you keep your head as still as you can throughout.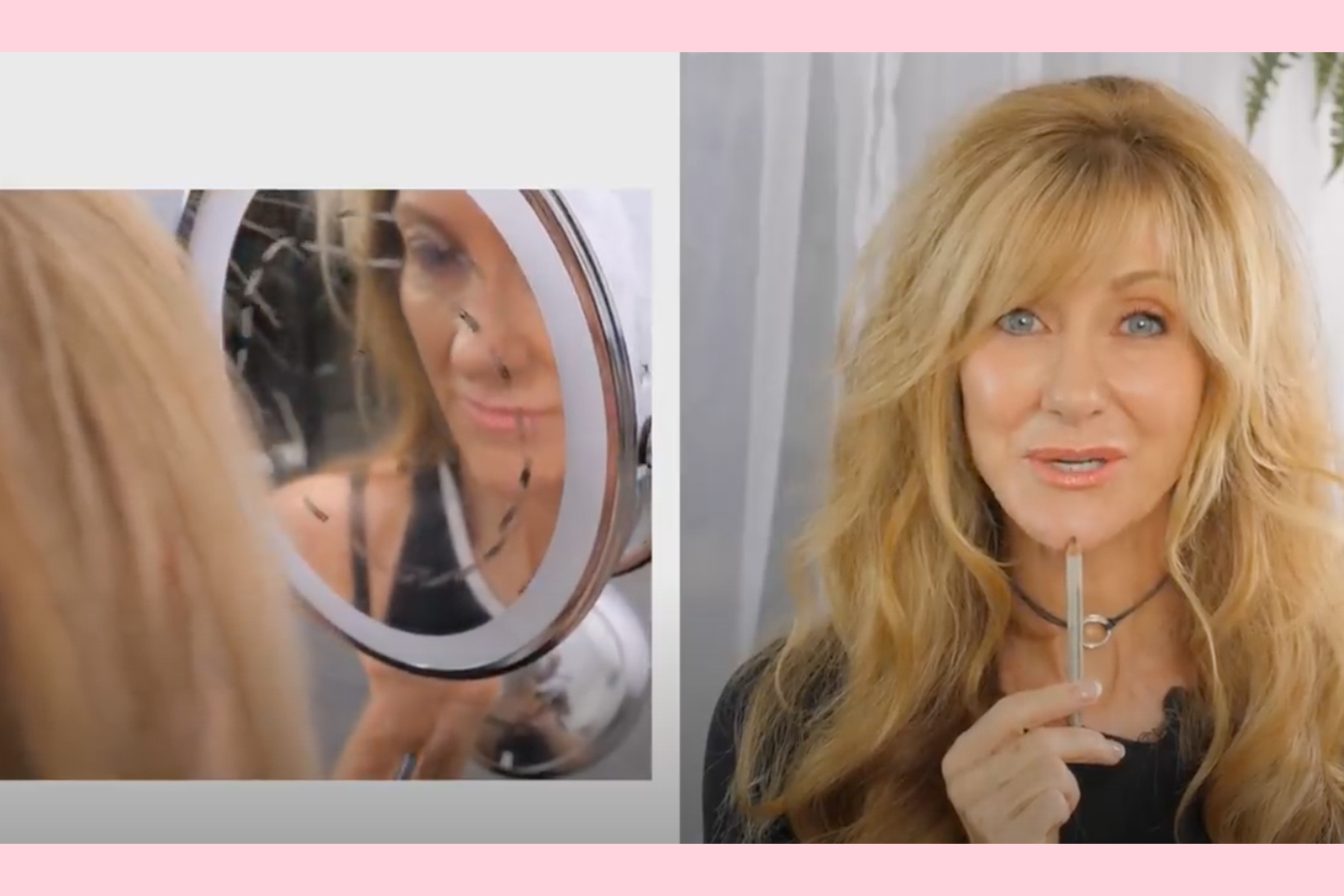 The next set of pointers we need represents your jawbone's position in relation to your eyes, nose, and chin.
Mark out two dots, one on each side of the face outline roughly where your jawbone sits.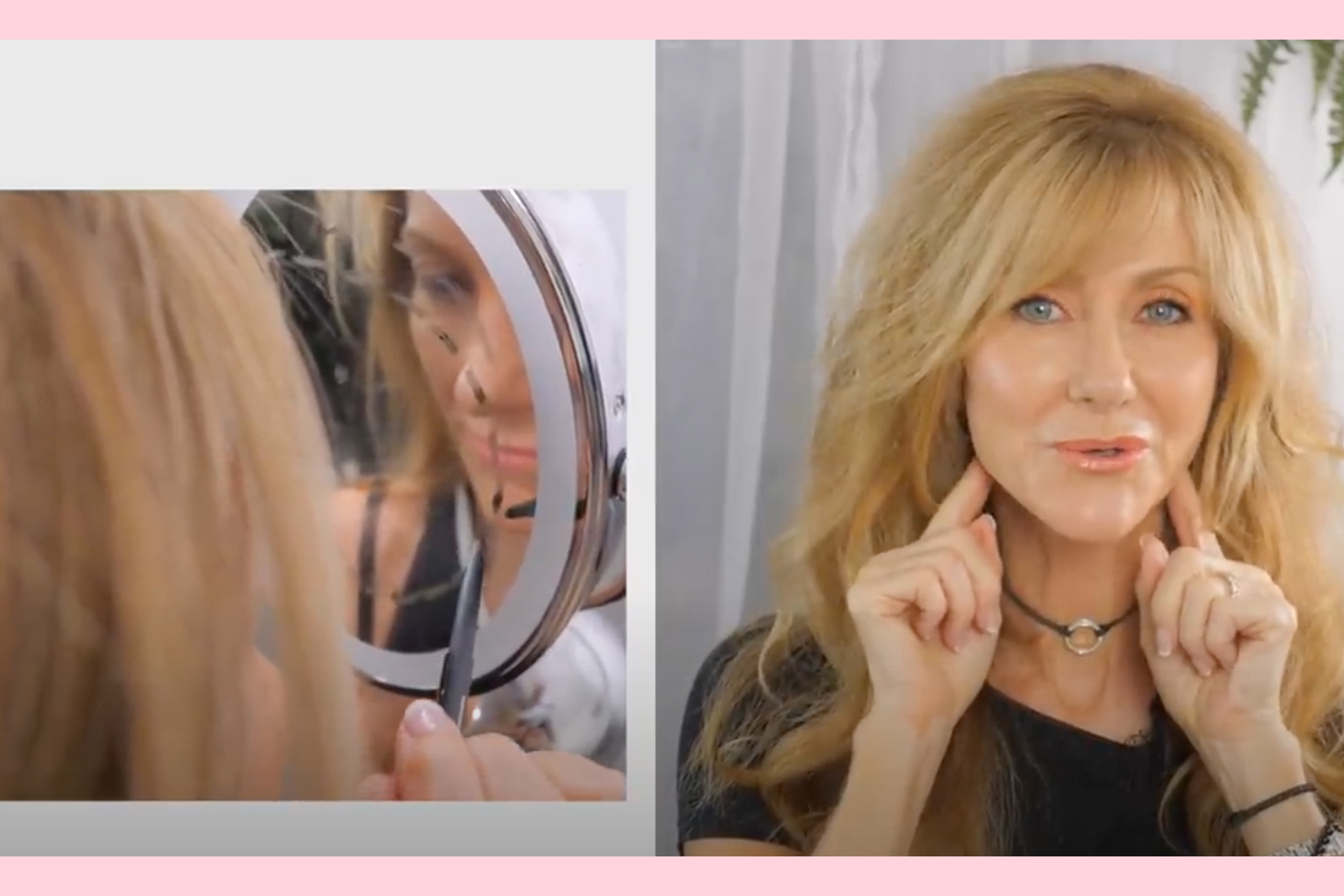 READ ALSO: Best Hairstyles for Women Over 50 by Face Shape
Once you have made all of these marks, pull your face away from the mirror and look at the shape you have made.
The shape should resemble one of the following: oval, inverted triangle, triangle, square, circle, heart, diamond, rectangle or elongated oval.
If you have ever been confused about you face shape, you're now looking at it!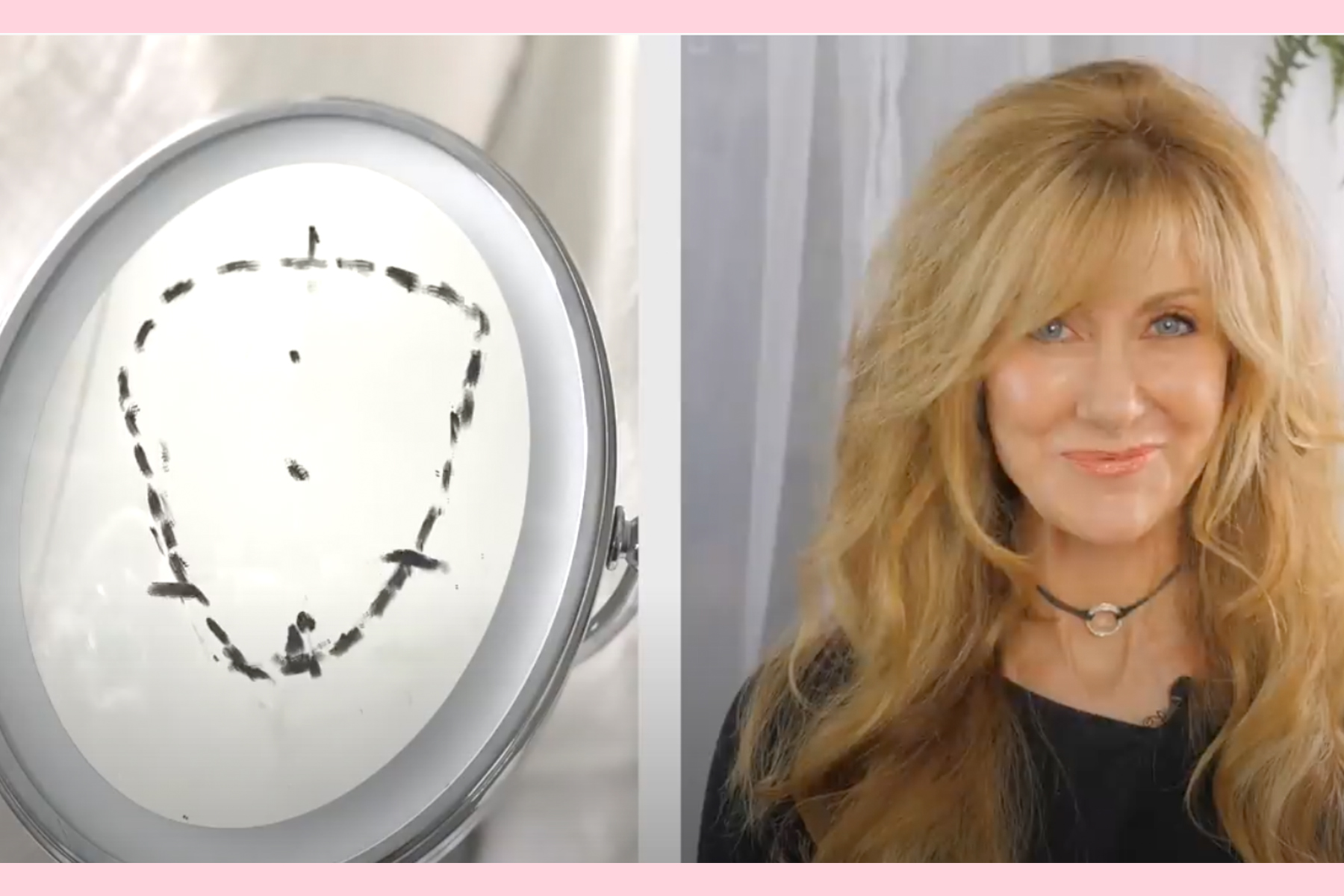 How To Find The Symmetry In Your Face Shape
While it's super important to know our face shape, working out the symmetry, or lack thereof, of our proportions is equally important. The lines we have drawn down the middle of our face's outline will help us determine this.
Take your eyeliner again and mark a line connecting the dots marking your eyes, nose, and chin, with an intersecting line connecting either side of your chin.
This will show you clearly how your facial proportions sit on your face and the balance between your facial features.
Below you can see the outline of my face. After marking out these lines, it's clear both what my face shape is and that my face is slightly uneven, leaning more towards the left side.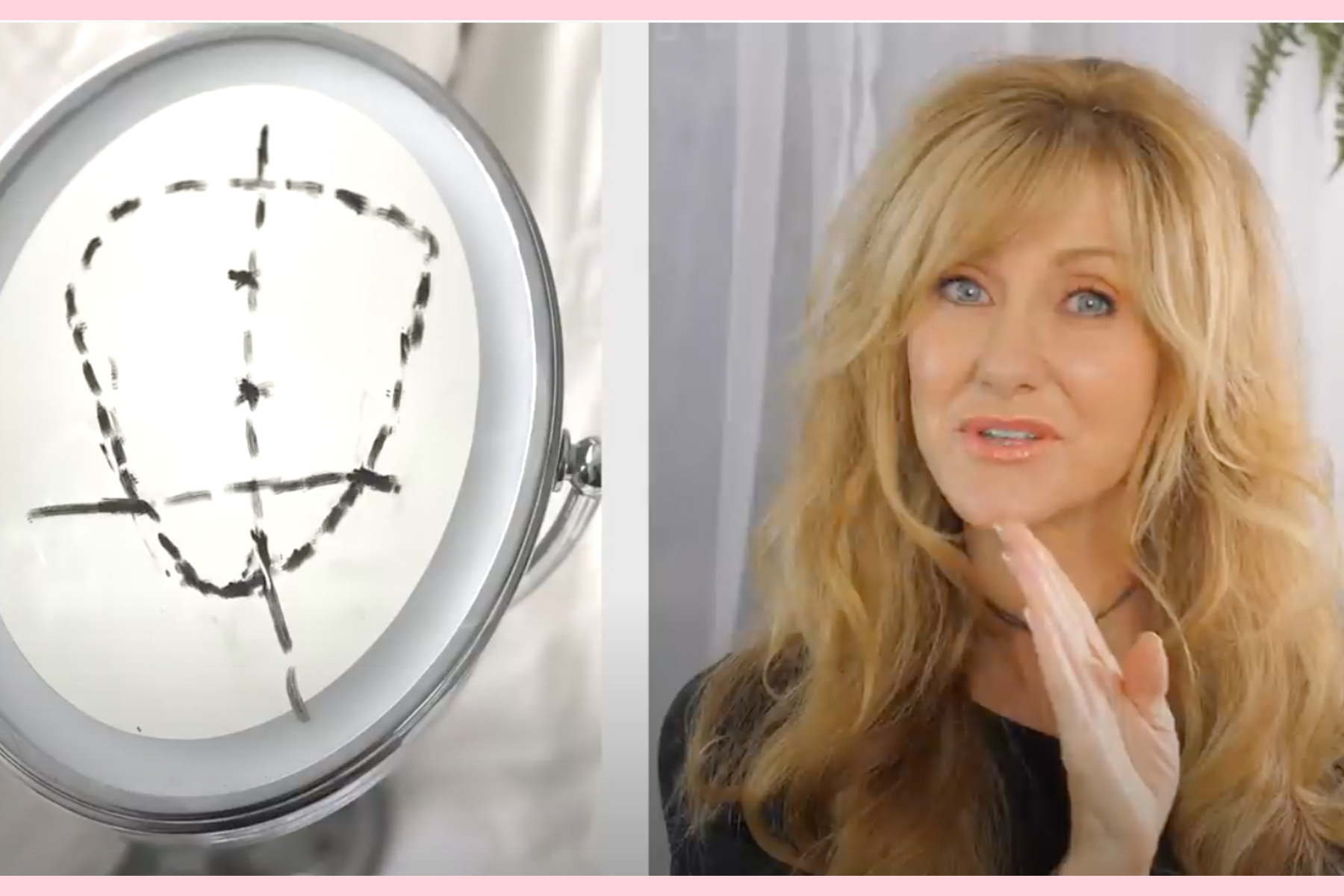 READ ALSO: Is Long Hair OK Over 50? Top 5 Essential Hairstyle Tips For Women Over 50
In Conclusion
Simply knowing what face shape you have will help you determine how to best complement your face with a hairstyle, jewellry, and even clothing.
You will only need to apply this method once.
Once you know it, you will always remember it since your facial shape won't vary much over the length of your lifetime.
For the best hairstyle to pair with your face shape, check out the below video.