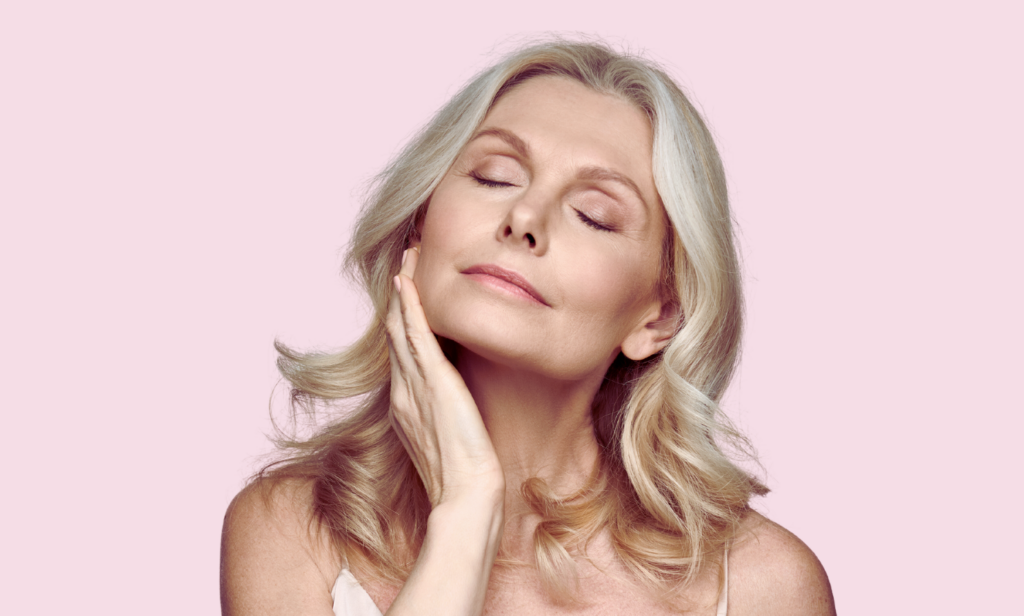 The beautiful journey of self-love is more than just a concept; it is a way of life and a belief that you deserve all the admiration and care you give to others. It is about loving yourself exactly as you are, flaws and all, and making peace with your weaknesses instead of trying to change them.
Self-love is a way to freedom because it teaches you to accept and love yourself just as you are.
For women over 50, the journey to self-love is often overlooked. Society tends to think that beauty and worth come with youth, but if you are a woman over 50, you know that age is just a number.
You are a powerhouse of experience, wisdom, and resiliency. Similarly, you have been through different stages of life, faced challenges, celebrated wins, and learned important lessons along the way. You are deserving of love, especially your own.
Self-love is not the same as being self-centered or vain. It is about knowing how important you are, meeting your needs, and putting your happiness first. It is about setting boundaries and not letting other people treat you worse than you deserve.
Remember that you cannot pour from an empty cup, so love and care for yourself first.
Today, we will look at 28-day self-love affirmation guide, specially designed for women over 50.
A 28-Day Journey of Self-Love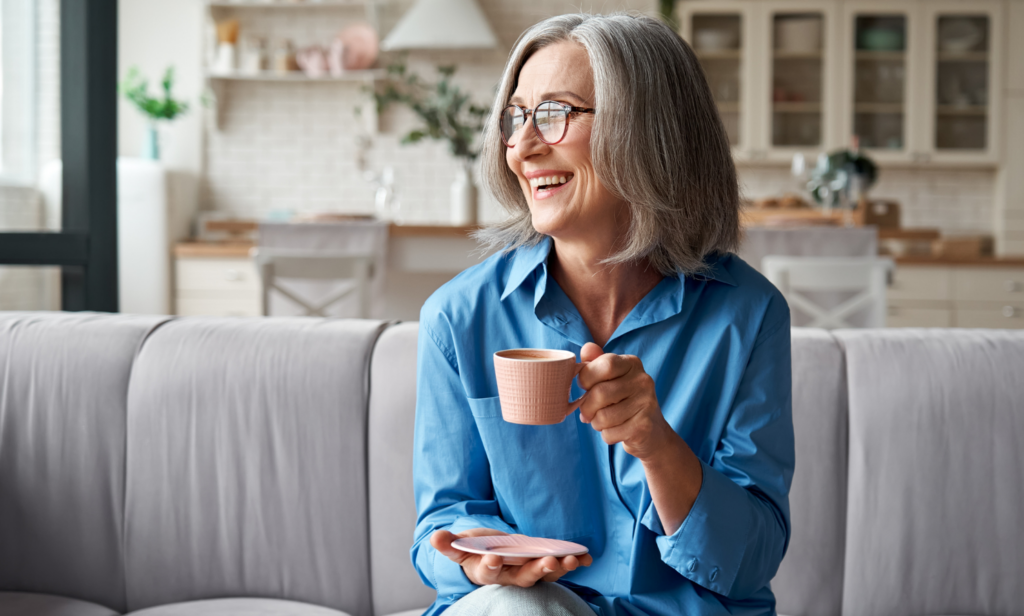 The journey to self-love is a personal and intimate one. It takes time, patience, and a lot of kindness toward yourself. This 28-day journey is a starting point to help you get going. Focus on one affirmation every day, let it sink in, and let it guide how you think and act.
Week 1: Self-Love Affirmations for Inner Peace and Acceptance
Day 1: "Every phase of my life has its own unique beauty and purpose."
Day 2: "I am at peace with my past and excited for my future."
Day 3: "Age is merely a number; my spirit is timeless."
Day 4: "I accept myself wholeheartedly at every stage of life."
Day 5: "I am deserving of love, compassion, and understanding."
Day 6: "Every wrinkle is a testament to a moment of laughter or wisdom earned."
Day 7: "The journey of my life has shaped the wonderful woman I am today."
Week 2: Affirmations for Confidence and Strength
Day 8: "I am a reservoir of wisdom, courage, and resilience."
Day 9: "Every challenge I've faced has made me stronger and more vibrant."
Day 10: "I exude confidence, grace, and elegance."
Day 11: "My experiences are the roots of my unshakeable confidence."
Day 12: "I am empowered by my choices and the paths I've walked."
Day 13: "With age, I've grown not just older, but bolder."
Day 14: "I trust in my strength and wisdom to guide me."
Week 3: Self-Love Affirmations for Health and Vitality
Day 15: "My body is a vessel of health, vitality, and well-being."
Day 16: "I prioritize my well-being because I am worth it."
Day 17: "With every breath, I infuse my body and soul with vitality."
Day 18: "I celebrate the strength and grace of my body every day."
Day 19: "Nourishing my body and soul is my joyful responsibility."
Day 20: "I am vibrant, energetic, and full of life."
Day 21: "Every day, I make choices that celebrate and honor my health."
Week 4: Affirmations for Joy and Fulfillment
Day 22: "I am deserving of joy, love, and all life's riches."
Day 23: "I find joy in the simple moments and cherish them."
Day 24: "Life brings me countless opportunities for happiness and fulfillment."
Day 25: "My heart is open to experiences that bring me joy and contentment."
Day 26: "Every day, I am surrounded by reasons to smile and feel grateful."
Day 27: "I am complete, fulfilled, and overflowing with happiness."
Day 28: "Life is a grand, beautiful journey, and I am here to savor every moment."
Why Self-Love Matters for Ageless Women
As a woman over 50, you may have spent a lot of your life taking care of others, like your children, your spouse, or your parents. You have always been there for other people and often forget about your own needs and wants.
Now, it's time to focus on yourself.
Self-love is very important at this stage of life. It is all about celebrating your age, your wisdom, and your journey. Similarly, it is about knowing that you deserve love and respect, no matter how old you are. It is about letting go of what other people expect of you and being yourself.
When you love yourself, you can live a healthier life. When you care about yourself, you treat your body, mind, and spirit well. You eat well, work out regularly, and do things that are good for your soul.
Self-love can improve your mental health by making you less anxious and making you feel better about yourself. It can also help you have better relationships with other people as you learn to set limits and ask for respect.
READ ALSO: How You Can Love Yourself Enough to Lose Weight
The Power of Affirmations
Affirmations are positive statements that help you change a negative way of thinking into a positive way of thinking. They work by challenging and changing the negative conversations you have with yourself.
When you say your affirmations over and over, you start to believe them, and over time, they become true.
The law of attraction says that you get what you believe, so affirmations work on that idea. When you tell yourself positive things, you attract more positive things. Affirmations can help you love yourself by replacing negative self-talk with positive self-belief.
Affirmations have a lot of power. They can make you feel better about yourself, improve your mood, give you more drive, and help you reach your goals. They are like your own personal cheerleaders, always giving you support and keeping you going.
READ ALSO: How To Feel Good About Life In The Next 5 Minutes | Daily Affirmation
How to Use Self-Love Affirmations For Ageless Women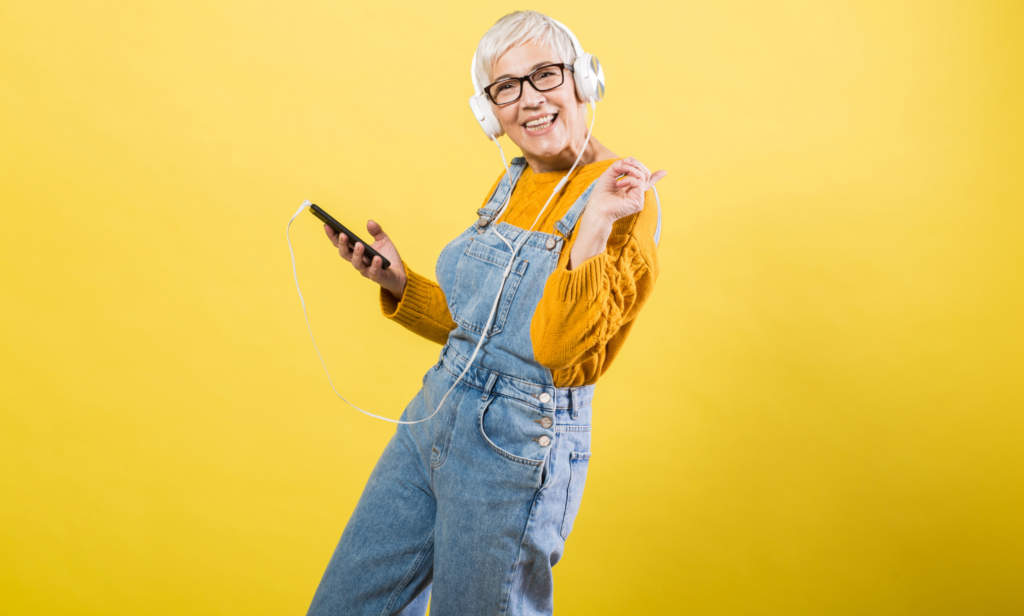 Affirmations are powerful tools that can help retrain your subconscious mind. The key is to repeat and believe. Here's how to use them:
Choose Your Affirmations: To get started, choose a few affirmations that speak to you.
Repeat Every Day: Make it a daily habit to say your affirmations. You can either say them out loud or think about them.
Believe: Just saying the words is not enough; you have to believe them. Imagine yourself as the woman your affirmations say you are.
READ ALSO: How a Cacao Ritual Can Help You Embrace Self-Love and Bliss
Daily Self-Love Affirmations Routine
Putting your affirmations into a daily routine can help them work better. You can follow this simple plan:
Morning: Say your affirmations to start your day. Close your eyes and say your affirmations over and over again before you get out of bed.
During the day: Repeat your affirmations whenever you have a quiet moment. This could be while you're driving, cooking, or even taking a shower.
Night: Say your affirmations one more time before you go to sleep. This will help your mind work on them while you are sleeping.
Closing Thoughts
Remember that self-love is a process, not a goal. Be kind to yourself and celebrate every small step you take toward loving yourself more. After all, you are a beautiful woman over 50 who is wise, strong, and shining. It is time to let your inner glow show!
Embrace the wisdom you have gained over the years and exude love with the help of powerful self-love affirmations. Learn how to use positive thinking to your advantage and make every day a celebration of you.
♡ Love ♡,
Schellea
---
Do you like this 28-day journey of self-love affirmations? Share it with your friends and inspire them too!