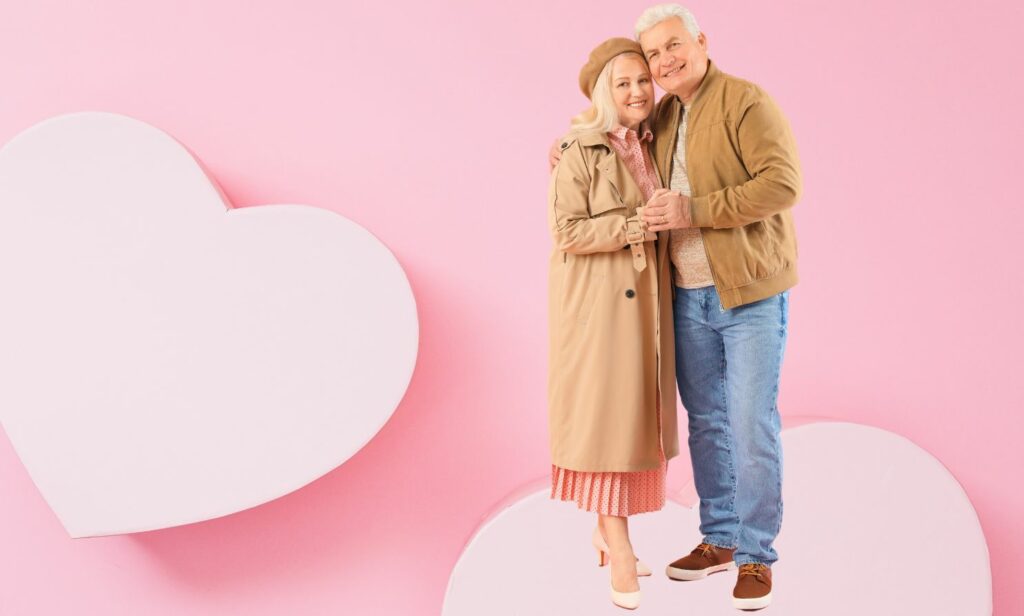 Are you a single woman over 50 looking for love? Well, let me tell you that it is absolutely possible to find love at 50! I often hear about how two ageless people met and are now in a great relationship. There is real love out there, and you can always find it. In fact, dating after 50 can bring you joy, companionship, and possibly love.
But I know that finding love at this age can be hard. Living in a small town with few dating options can make it even harder, and online dating that does not work out can make it even worse. Do not give up, though! We need to keep in mind that it takes time and patience to find the right partner.
At this point in your life, you might feel a little unsure or even scared about getting back into dating. But do not worry; you are not the only one.
Dating is becoming more common for women over 50 due to divorce, death, or a desire for love and companionship. Trust me, it can be thrilling, rewarding, and fun.
If you are over 50 and looking for love, keep going! Think positively, be patient, and know that true love is out there. No matter your age, you deserve happiness and companionship.
Let's take a look at some unexpected ways women over 50 can find love.
How Women Over 50 Can Find Love
Whether you are single, divorced, or widowed, you can still find love. Here are some unexpected ways women over 50 can find love:
Travel Solo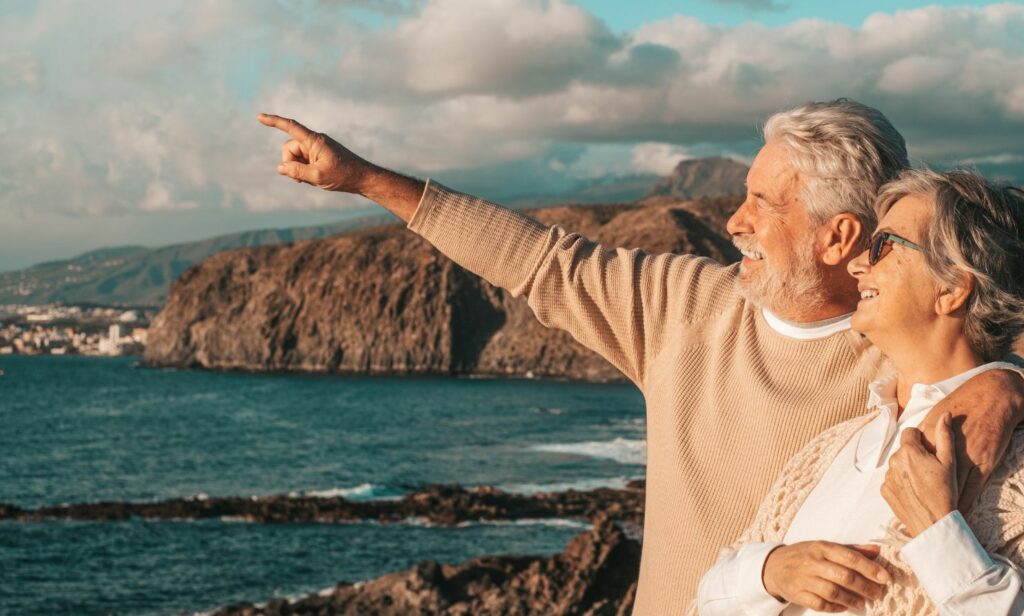 If you're over 50 and thinking about doing something exciting, why not go on a solo trip? It can be empowering, and it's like giving yourself a little gift. Not only do you learn more about yourself, but you also meet other solo travelers who are interested in the same things you are.
Magic can happen when you share stories, laughs, or even just a cup of coffee with someone who gets it. Who knows? Your next trip might not just be about finding a new place but also about meeting someone special who is going in the same direction.
So, give it a go! What have you got to lose?
Take a Class
Ladies, have you ever thought about taking a class? It could be a dance class, a workshop on painting, or even a course on how to cook. Sharing a learning experience can be a great way to get to know others.
Not just because it is fun to learn, but also because you could meet some really cool people! Imagine dancing to music in a dance class, getting creative in a painting session, or whipping up some tasty recipes in a cooking class. The best part? You are not just learning something new; you are also with people who like the same things you do. 
So, why not? Jump in, have fun, and who knows, you might hit it off with someone who shares your interests. It is like traditional dating, but with a fun twist!
Join a Book Club
Have you ever considered joining a book club? Imagine a cozy night with a room full of other book lovers talking about that plot twist you did not see coming.
It is not just about talking about books. It means sharing parts of yourself, your ideas, and your feelings.
And guess what? You might find someone who understands you, laughs at the same funny parts of a story, and has a similar view of the world as you do.
Sharing a love of stories can lead to love.
READ ALSO: Dating After 50:  Why Falling in Love in Your 50s is Beautiful
Engage in Fitness Activities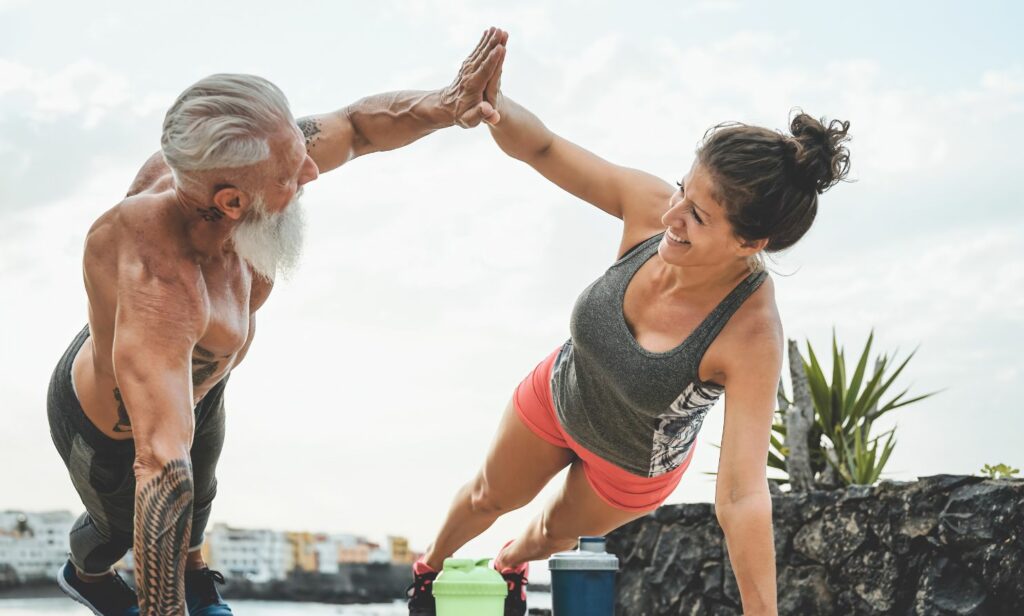 Have you thought about adding some fitness fun to your normal routine? Whether you are doing yoga, joining a morning walking group, or trying out a new dance workout, there is something electric about moving and grooving together.
You get in better shape, have more energy, and the best part? You are surrounded by people who are just as interested in living an active life as you are.
So, the next time you are in that yoga pose or taking a break to get a drink of water, you might meet someone who is on the same wavelength.
Plus, working out with someone who could become more. That is a fun way to break a sweat!
Volunteer
Giving back does not just make you feel good; there is a whole group of amazing people out there who do the same thing. You are bound to meet people who care about the same things you do when you are out there planting trees, helping at local events, or volunteering for a charity.
It is pretty cool when conversations go beyond small talk and you talk about things that really matter to you both. And between us, when people's hearts are aligned on doing good, it is not out of the question that they will also align on other things.
To me, it sounds like a win-win situation to be able to help others and possibly find love at the same time.
Explore New Hobbies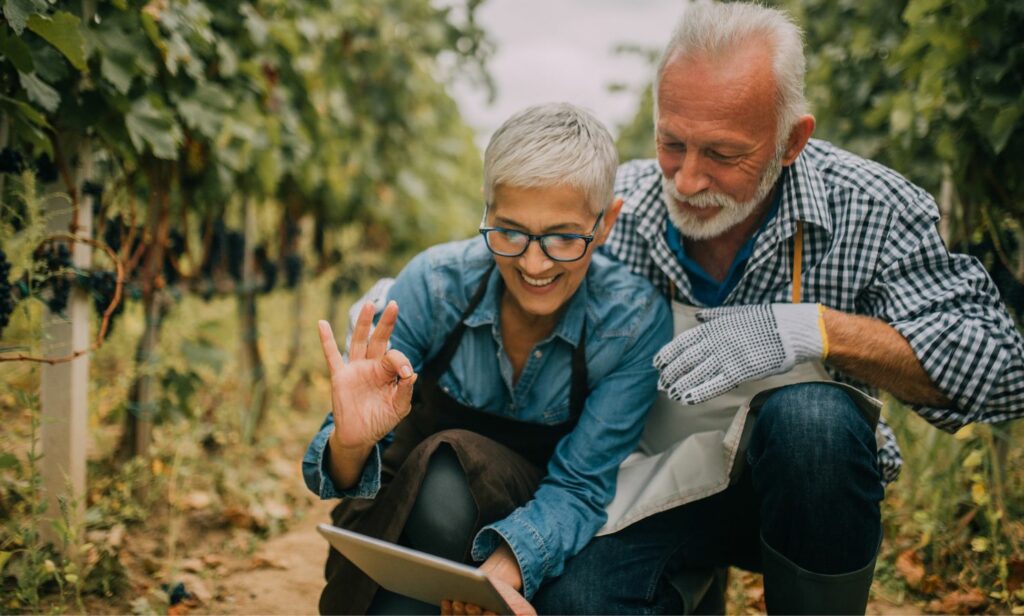 Ladies, have you ever thought about trying out a brand-new hobby? Maybe getting your hands dirty making pottery or just sitting still and looking for birds.
The thing is, besides being a lot of fun, trying out new things puts you in the middle of a group of people who are just as interested and intrigued as you are.
Let us be honest: there is a certain coolness to sharing a shared experience of delight at seeing a rare bird or giggling over a misshaped pot with a new friend.
The best times are the ones spent laughing together. Try your hand at something new, and you might just meet someone who shares your insatiable appetite for learning.
Try Online Dating
Have you ever considered trying out online dating? I get that it might sound a little scary, but here's the fun part: there are lots of sites out there made just for us fabulous people over 50.
You can think of it as a virtual road trip—a chance to meet and talk to people you would never normally meet in a place like a coffee shop.
Do not worry about all the technical stuff because these sites are so easy to use. Who knows? The next message you get could be from someone looking for the same kind of movie night or adventure day as you.
Why don't you try it? After all, love has nothing to do with age, and how we meet does not matter either.
Try Networking Groups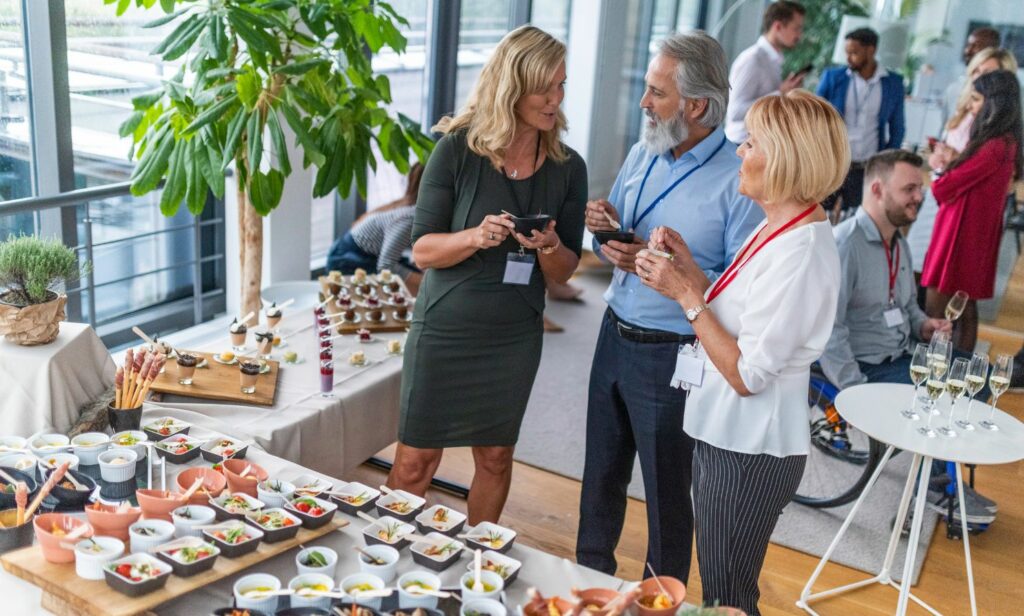 I know that networking groups sound very formal and business-like. Here's a little secret, though: these gatherings are not limited to discussing professional matters.
Imagine a fun gathering where people talk about their passions, dreams, and stories. It is like a party, but with a little more meaning.
You never know who you might meet, maybe a friend of a friend who likes the same things you do, like old jazz or spicy food.
It is like making your social circle bigger and adding a bit of luck. So, why not drop in on a networking event? It could lead to meeting some cool new people or, who knows, maybe even a little romance!
Why Dating After 50 Can Be Better Than Ever
There are many reasons why dating after 50 can be better than ever. First of all, you know yourself a lot better now than when you were younger. You know more about what you want in a partner and what you will not stand for. When you know yourself better, you can have better relationships with other people.
As you get older, you learn more. You know what works and what does not because of what you have learned from past relationships. You are less likely to make the same mistakes and more likely to look for relationships that really improve your life.
There is less pressure. You are not looking for someone to start a family with or help you move up in your career. This lets you focus on finding someone who will make you happy, give you company, and love you.
Dating at any age requires confidence, but after 50, it is crucial. It is normal to feel insecure after a long break from dating. But remember that your life experience, wisdom, and skills make you a great catch.
Being yourself on dates attracts others with self-confidence. It helps you express yourself, stand your ground, and maintain healthy relationships.
Once you have found love, it is important to keep things going well. Communication is the most important. Talk about feelings, needs, and expectations. Be honest and open, but also listen well. Keep in mind that successful relationships are built on respect and understanding.
Stay connected. Give each other time, experiences, and memories. Meanwhile, respect each other's privacy.
Lastly, keep the romance alive. Small acts of love and appreciation go a long way toward keeping a relationship happy and fulfilling.
Closing Thoughts
With age, the chance of finding love does not go away; it just changes. The ways women over 50 can find love are as varied and exciting as the women themselves. It is a journey that requires courage, hope, and a willingness to face the unknown. But it can ultimately lead to a destination filled with love, companionship, and emotional fulfillment.
It all starts with self-love and acceptance. Accept your age, wisdom, and scars—they show your resilience. Once you love yourself, you can love others.
Some of the ways women over 50 can find love also involve getting out of their comfort zones. Do not underestimate the power of chance meetings. You can meet someone special anywhere, like at the grocery store, a friend's party, or even on a plane. Be open to possibilities!
So go ahead, take the plunge, and let your heart be open to the possibility of love after 50.
♡ Love ♡,
Schellea