Cauliflower Rice Health Benefits
Cauliflower rice is all the rage right now, and for good reason.
Because if you're looking for a healthier alternative that still feels like comfort food, cauliflower rice is the way to go.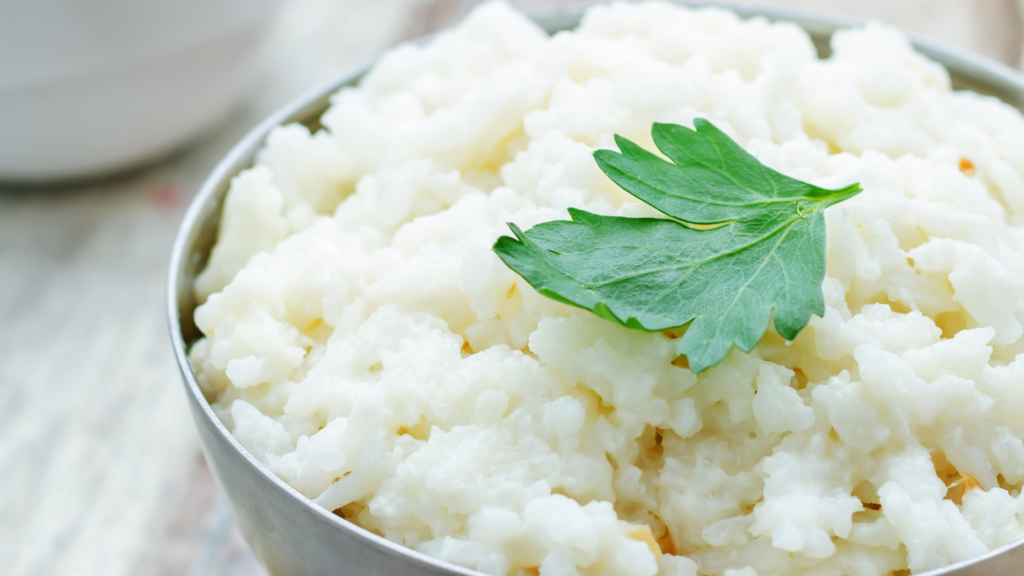 Here are just a few health benefits of cauliflower that will make you add this superfood to your diet:
High in choline – Cauliflower is a great source of choline, an essential nutrient we need for mood and memory. This means cauliflowers do their part in providing the brain with nutrients necessary to develop properly!
Rich in Sulforaphane – As with broccoli and cabbage, cauliflower also contains sulforaphane. Sulforaphane protects cells from DNA damage as well as inactivating carcinogens – meaning it helps prevent cancer!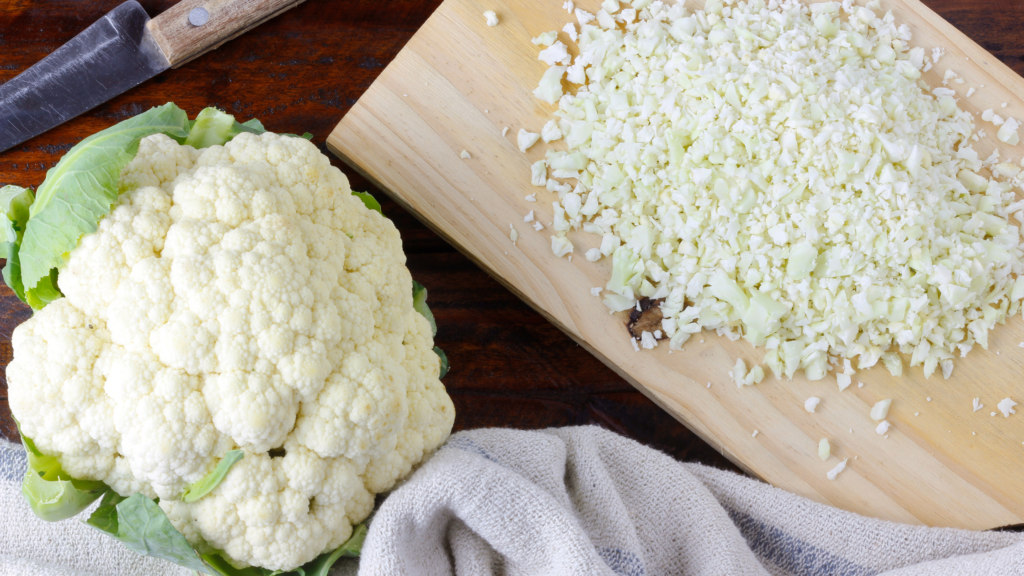 How to Make Cauliflower Rice
In this post, I'm going to show you how to make cauliflower rice using a simple step-by-step guide. So let's get started!
INGREDIENT LIST
1 medium head cauliflower (yield 4 cups of cauliflower rice)
salt & pepper, to taste
1 tbsp Olive Oil
PREPARATION
Cut the cauliflower into a rice-like shape. You can use any of the following methods:
Food processor
Blender
Knife – Yes, just a knife and a few minutes of your time chopping up those florets into tiny pieces.
2. To remove any excess moisture and avoid making your dish soggy, transfer the caulifower rice to a paper towel
3. In a large skillet, add 1 Tbsp of Olive oil and heat over medium-high. Then put in your cauliflower rice for about 5 – 8 minutes total cooking time and season with salt and pepper.
BEST TIPS
Be careful not to overcook
No need to cover it to avoid making it too soft and wet.
You can also add garlic or coconut aminos for more flavors
You can garnish with chopped parsley
Cauliflower rice can last about 2-3 days in the fridge but always best to consume it immediately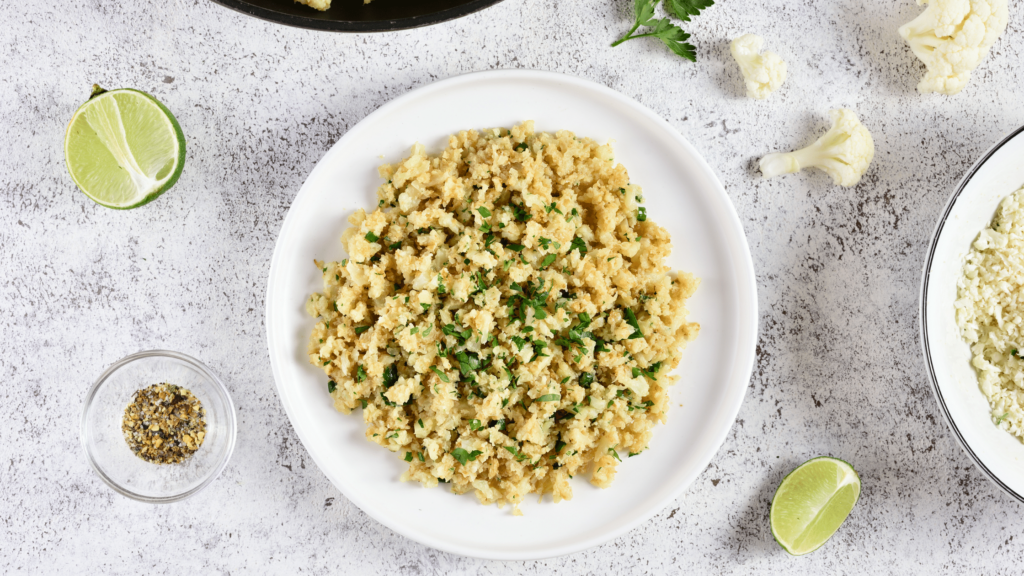 WHAT TO EAT WITH IT
Check out these recipes to see how you can incorporate cauliflower rice into your diet!
????️ Yummy Field Mushroom and Edamame Stirfry
????️ Baked Tofu and Cabbage + Peanut Ginger Sauce
If you're looking for a healthy, low-carb side dish that will impress your guests, look no further than cauliflower rice. This simple recipe is easy to make, a delicious alternative to traditional white rice, and can be dressed up with any of your favorite flavors. Who knew something so simple could be so good for you?
Follow me on Pinterest for more delicious recipes that will help you stay on track with your health goals. Thanks for reading!
If you find fabulous50s content useful and would like to support my work, you could always BuyMeATea ???? (completely optional, only if you want to!). Your support will help me create more quality videos and content created just for you… Fabulous women over 50! With love and appreciation, thank you. ????????????
???? Don't forget to PIN this to your Healthy Recipes Board on Pinterest!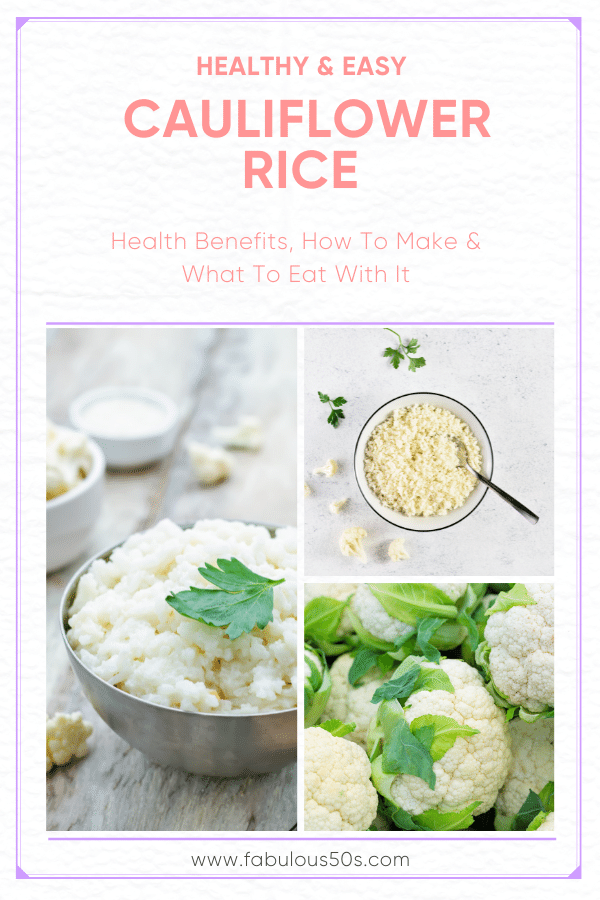 Click here to visit my YouTube Channel
Get a copy of my Free eBook | Guide To Staying Younger Longer