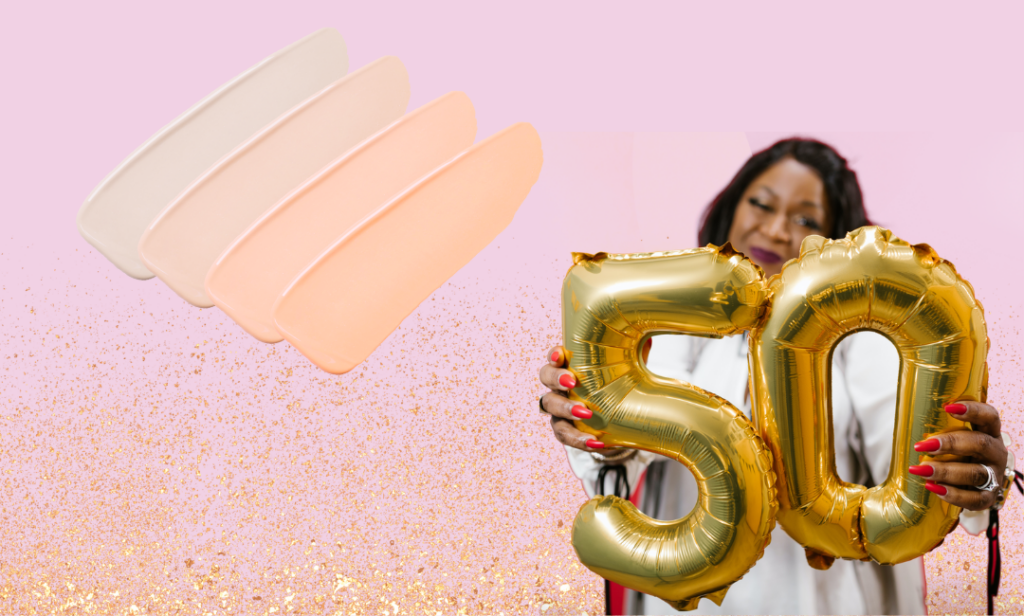 Choosing a concealer for women over 50 can oftentimes be a challenge. Our skin has undergone some changes since we first became acquainted with a makeup brush, and as such our our old modus operandi may not quite cut it.
Ageing gracefully requires a concerted effort, not only in body but our mindset as well. Welcoming the change and working with it rather than fighting to hold on to what has worked in the past is key to embracing the absolutely fabulous version of you in the mirror.
One area change that may be more noticeable than others is our skin. As we age, our skin goes through several changes, and our old makeup tips and tricks may no longer be cutting it. The best place to start with any makeup routine overhaul is with concealer. But finding the right concealer can become more challenging. A good concealer can help cover dark circles, blemishes, and other imperfections, but it is essential to choose one that is specifically formulated to address the concerns of women over 50. Here are some tips on how to choose a concealer that is right for you:
Consider your skin type
The first step in choosing a concealer is to consider your skin type. If you have dry skin, look for a concealer that contains hydrating ingredients like hyaluronic acid and collagen. If you have oily skin, opt for a matte finish concealer to help control shine.
Determine your coverage needs
Next, determine how much coverage you need. If you have dark circles or age spots, a full-coverage concealer may be the best option. If you have minor blemishes or discoloration, a medium-coverage concealer may be sufficient.
Look for anti-ageing ingredients
Look for a concealer that contains anti-aging ingredients like peptides, retinol, and vitamin C. These ingredients can help reduce the appearance of fine lines and wrinkles while also providing coverage.
Consider the shade
When choosing a concealer, it is important to choose a shade that matches your skin tone. Ideally, you should choose a shade that is one or two shades lighter than your foundation to help brighten the under-eye area.
Choose the right formula
There are several different formulas of concealer, including liquid, cream, and stick. Liquid concealers are lightweight and blendable, while cream concealers offer more coverage and are better for dry skin. Stick concealers are best for oily skin as they have a matte finish.
Test the concealer:
Always test the concealer before buying it. Apply a small amount to the back of your hand or the inside of your wrist to check the shade and consistency. If possible, try the concealer on your face to see how it looks in natural light.
In summary, choosing the right concealer for women over 50 requires considering your skin type, coverage needs, anti-aging ingredients, shade, formula, and testing it out. With these tips, you can find the perfect concealer that will help you look and feel your best. If you're ready to find a new concealer that is perfect for you, check out this list of my absolute favourite concealers for women over 50.
READ ALSO: The Best Concealer For Women Over 50