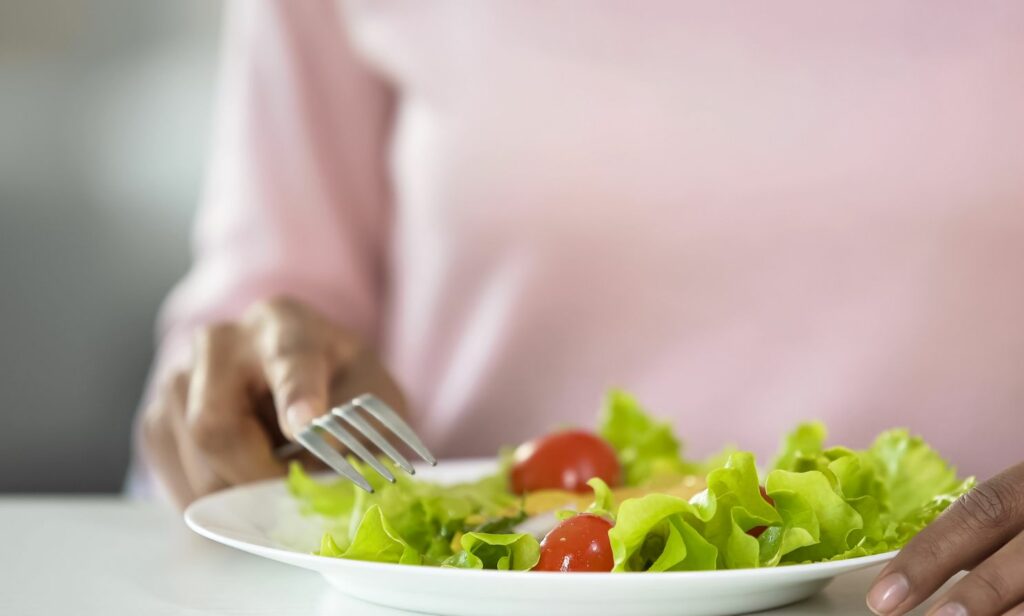 Fiber—also called roughage—is essential to a healthy diet. It is an indigestible carbohydrate. Instead, it passes through your stomach, small intestine, and colon intact. While this may not sound appealing to you, dietary fiber helps you lose weight and maintain your health.
Keeping your digestive system healthy is one of fiber's main benefits. Fiber makes your stools heavier and bigger, reducing constipation. It also promotes bowel health and reduces hemorrhoids.
The most exciting thing about it, though, is that it can help you lose weight!
So, today, I'll be focusing on how fiber can help you lose weight over 50 while helping you stay fuller for longer.
The Science Behind Fiber and Weight Loss
Researchers have found that people who eat more fiber tend to be healthier overall. In fact, a study published in the Journal of Nutrition last year found that people who ate more fiber lost weight even when they did not change anything else about their diet.
In another 2018 Nutrition study, subjects ate fewer calories and lost weight by increasing fiber and lean protein.
These studies show that adding more fiber to your diet is a simple and effective way to lose weight.
But why is this?
High-fiber foods are filling, so you eat less and stay full longer, preventing overeating and snacking. Second, high-fiber foods are less "energy dense," last longer to eat, and have fewer calories per serving.
Fiber also reduces calorie absorption, aiding weight loss. Your gut bacteria can digest some fibers that your body can't. Then, these bacteria make short-chain fatty acids, which have been shown to speed up your metabolism and make you feel less hungry.
READ ALSO: 10 Summer Weight Loss Tips For Staying Fit and Healthy
How Fiber Keeps You Feeling Full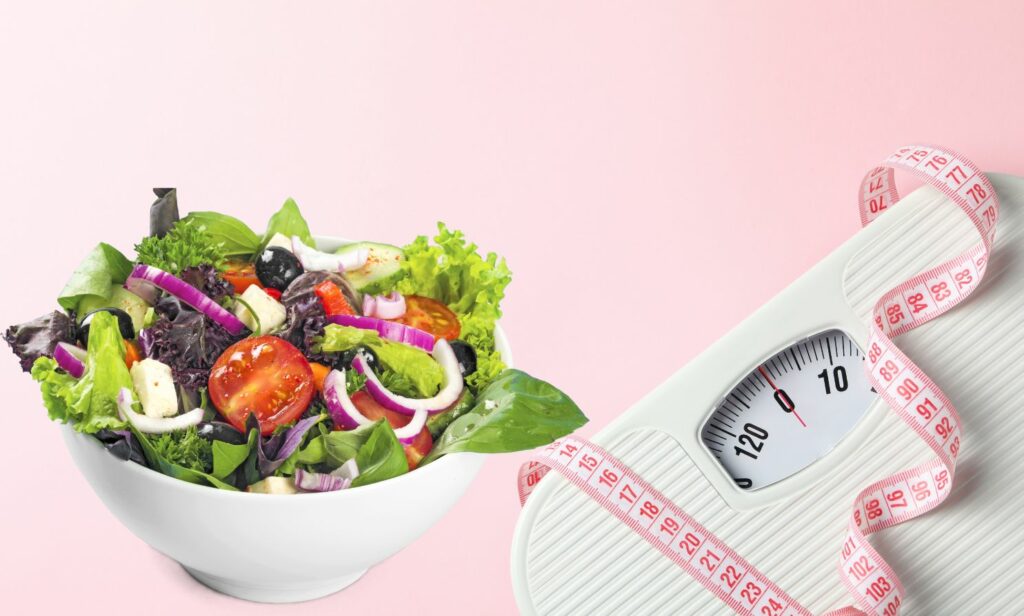 Fiber helps you feel full, which is one of the main ways it helps you lose weight. But how does it do this exactly?
First, fiber makes your food more filling. Even if you have not eaten a lot of calories, this makes you feel fuller for longer. Second, fiber slows down how quickly your stomach empties, which also makes you feel full. Lastly, fiber-rich foods usually require more chewing, which gives your brain more time to get the message that you are full.
Fiber comes in two forms: insoluble and soluble. How they work with water in your body is different for each one. Insoluble fiber does not dissolve in water and is mostly used as a bulking agent to help make stools and move them through the digestive tract. This can help relieve constipation.
When mixed with water, soluble fiber forms a gel that slows stomach digestion, promoting fullness. Thus, eating more soluble fiber can help you lose weight and prevent some weight gain, especially around the belly. In fact, certain types of soluble fiber may also reduce fat and sugar absorption, promoting weight loss.
READ ALSO: 6 Ways Intuitive Eating Empowers Women During Menopause
Best Sources of Dietary Fiber
You are probably wondering where to get fiber for weight loss now that you know its benefits. Fiber is found in many foods, many of which you probably already eat.
Fruits and vegetables are high in fiber. High-fiber foods include raspberries, pears, apples, bananas, oranges, strawberries, avocados, artichokes, green peas, broccoli, and Brussels sprouts.
Whole grains are also fiber-rich. This includes whole wheat, brown rice, oatmeal, popcorn, bread, and pasta. Fiber-rich foods include beans, peas, lentils, nuts, and seeds.
Soluble fiber is found in oranges, legumes, oatmeal, sweet potatoes, Brussels sprouts, flaxseeds, and apricots.
How to Add Fiber to Your Daily Diet
Adding more fiber to your diet can be easy, but it is important to do it slowly. When you suddenly eat more fiber, you might get gas, cramps, or diarrhea. Give your body time to adjust, and start by making small changes.
An easy way to eat more fiber is to choose whole grain products over refined grain products. For instance, choose whole grain bread over white bread or brown rice over white rice.
One more thing you can do is eat more fruits and vegetables. Try putting berries in your cereal in the morning or having a salad for lunch or dinner. You could also try replacing some of your meals with beans or lentils instead of meat.
Eat more fiber to lose weight
Want to include more fiber in your diet? Here are some tips to help you get started:
Start your day off with a high-fiber breakfast. This could be a bowl of whole grain cereal, oatmeal with berries on top, or toast with avocado and whole grains.
Every meal should have vegetables. They are also low in calories and have a lot of fiber.
Switch to whole grains instead of refined grains. Whole grains have more fiber and make you feel fuller.
Eat nuts and seeds as a snack. They are full of fiber and good fats.
Drink lots of water. This will help keep you from getting constipated as you eat more fiber.
Remember that the best way to avoid digestive problems is to slowly increase the amount of fiber you eat.
Fiber Supplements vs. Natural Fiber
Fiber supplements are a simple way to get more fiber in your diet, but they are not as good for you as getting fiber from natural sources. That is because fiber-rich foods are also full of other important nutrients, like vitamins and minerals.
Furthermore, some fiber supplements may not make you feel as full as fiber from food, which makes them less useful for weight loss. So, the best thing to do is eat more foods that are high in fiber.
So, fiber supplements can be helpful for people who have trouble getting enough fiber from their food. If you take a fiber supplement, it is important to drink a lot of water because fiber can soak up water and make you constipated if you do not drink enough.
READ ALSO: The Best Exercise For Weight Loss Over 50
Fiber-rich Recipes for Weight Loss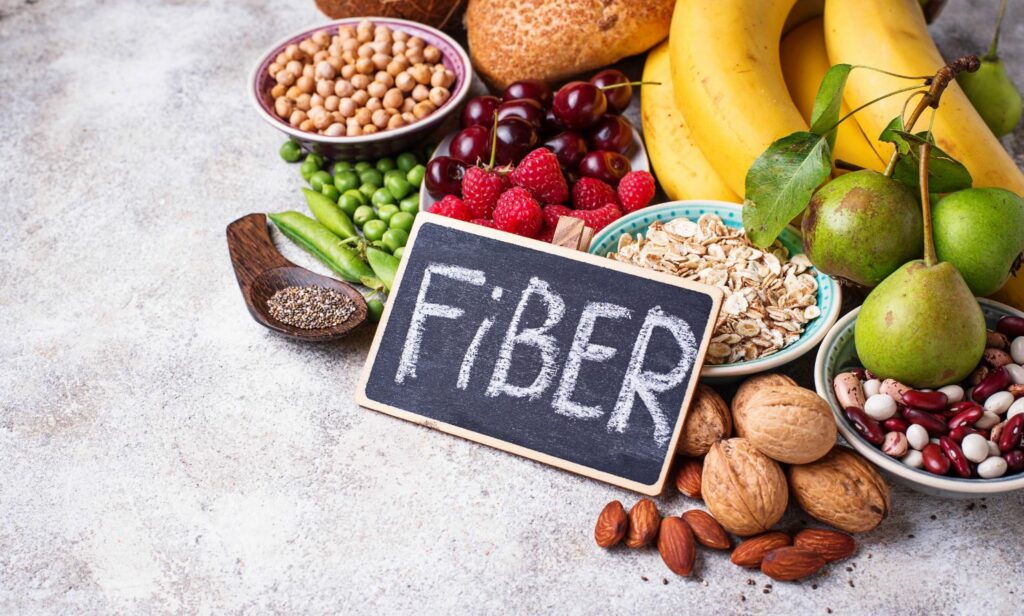 If you need some ideas, here are a few of my favorite recipes that are high in fiber and can help you lose weight:
Berry and Chia Smoothie: This simple smoothie is full of fiber from chia seeds and berries. Just put 1 cup of mixed berries, 1 tablespoon of chia seeds, and 1 cup of almond milk in a blender and blend until smooth.
Lentil Soup: Since lentils are high in fiber and protein, they are a great choice for people who want to lose weight. This soup also has a lot of vegetables, which give it more fiber.
Quinoa salad: Quinoa is a whole grain that is high in both fiber and protein. This salad has a lot of different types of vegetables and a light, lemony dressing.
Roasted vegetables: Roasting vegetables is an easy way to get a lot of fiber into your diet. Try roasting a variety of your favorite vegetables, like carrots, Brussels sprouts, and sweet potatoes.
Avocado Toast: This recipe is a high-fiber breakfast that will keep you full until lunch. It is made with whole grain toast topped with creamy avocado. 
Closing Thoughts
Fiber is essential to a healthy diet and weight. Not only can it make you feel fuller for longer, but it can also help you eat fewer calories and speed up your metabolism.
Remember that the best way to use fiber to lose weight is to slowly add more high-fiber foods to your diet. This can help prevent digestive problems and give your body time to adjust.
So, if you want to lose weight, do not forget how powerful fiber can be!
Enjoy your weight loss journey, and do not forget that every bit of fiber counts.
♡ Love ♡,
Schellea