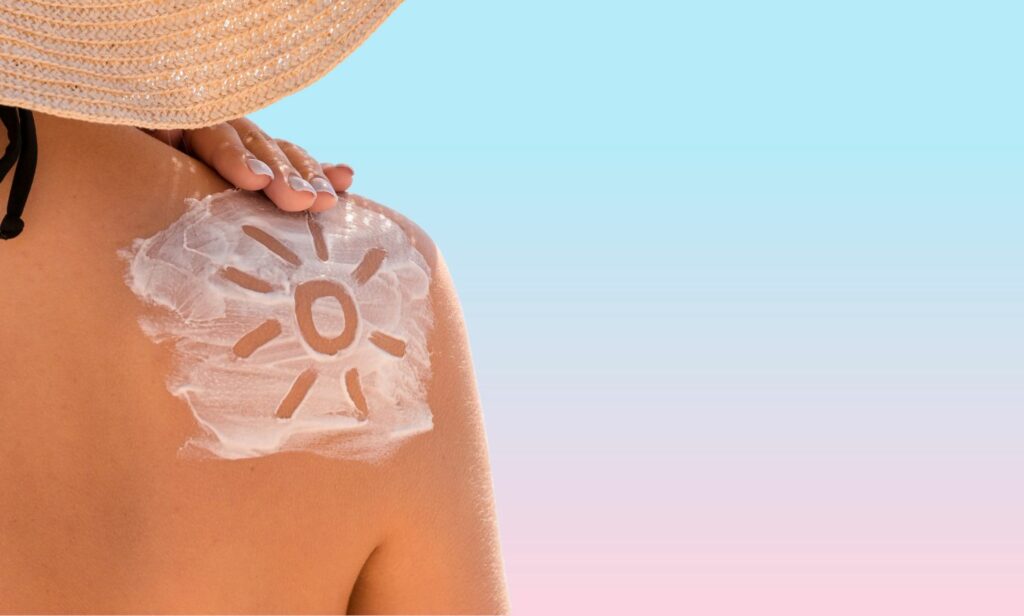 Summertime is here. After being stuck inside for what seems like forever, the sun is out, the days are getting longer, and you can finally go outside and do things. Who doesn't like that?
But in the middle of all the fun, it's easy to forget that your skin needs extra care and attention this time of year. But, as we have fun in the sun, UV rays, oil, and sweat can damage our skin.
So, we need to know how to take care of our skin for that perfect summer glow.
Let's take a look at some summertime habits to keep your skin fresh, radiant, and healthy all season long.
Summertime Habits For A Glowing Skin
Stay hydrated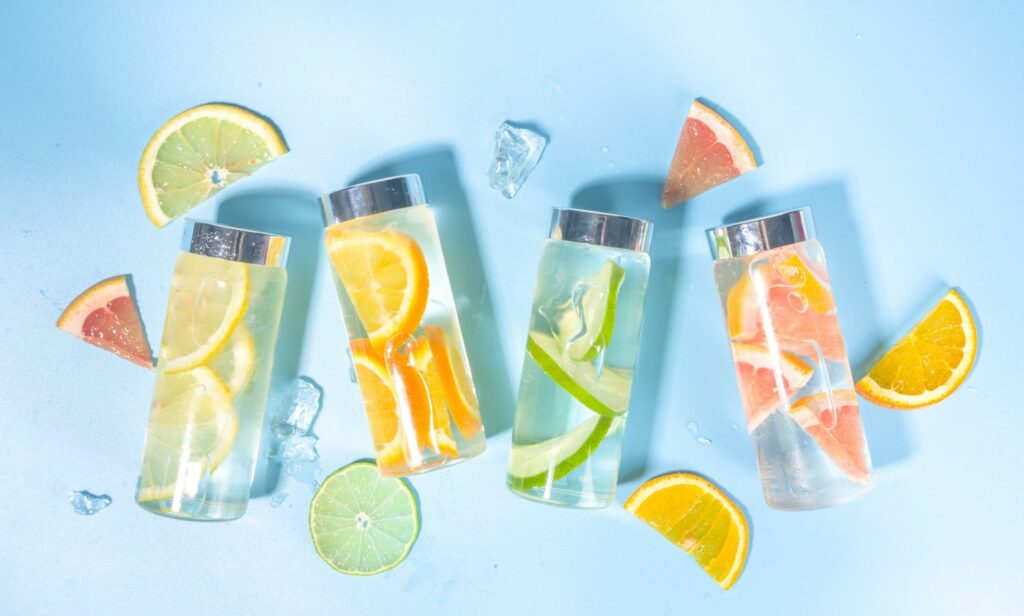 Hydration is the most important summertime habit for glowing skin. Healthy, glowing skin requires hydration. When you don't drink enough water, your skin can get dry, dull, and wrinkly. Drink lots of water to keep your skin looking fresh and radiant.
Aim for at least eight glasses, and if you spend a lot of time outside or doing physical activities, you might want to drink more.
You can hydrate your skin by drinking water or using a facial mist or toner. Look for products with ingredients like hyaluronic acid, aloe vera, and glycerin to lock in moisture and keep your skin plump and dewy.
READ ALSO: 9 Anti-aging Summer Drinks To Keep You Cool Even On The Hottest Days
Exfoliate
Exfoliating is essential for a summer skin glow. Your skin can become dull and uneven from dead skin cells.
When you gently exfoliating your face and body, you can remove these dead cells and reveal the fresh, glowing skin underneath.
A gentle scrub, chemical exfoliants like AHAs or BHAs, or a washcloth can exfoliate your skin. Whatever method you use, don't overdo it. It's best to exfoliate once or twice a week to avoid irritation and redness.
READ ALSO: The Ultimate Skin Care Routine for Women Over 50
Moisturize
Even though your skin may feel oilier in the summer, moisturize daily. Heat and humidity can dehydrate your skin, leaving it tight and dry. Look for a lightweight, oil-free moisturizer to keep your skin hydrated and fresh.
Consider adding a hyaluronic acid serum to your routine to give your skin more moisture. This powerful ingredient can hold up to 1,000 times its own weight in water. This makes it a great choice for quenching your skin's thirst during the hot summer months.
Use sunscreen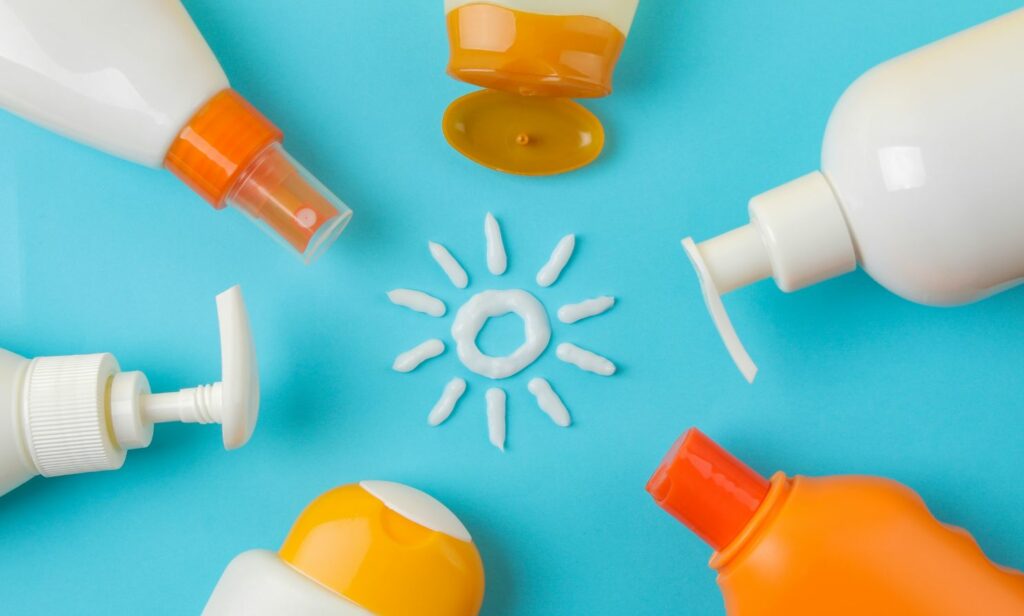 Sun protection is non-negotiable when it comes to summertime habits for a glowing skin. During the summer, you must wear sunscreen to protect your skin from the sun's harmful ultraviolet (UV) rays. Spending more time outdoors in the summer means more sun exposure.
Sunscreen protects against sunburn, premature aging, and skin cancer by reflecting and absorbing UV radiation.
Applying a broad-spectrum sunscreen with a high SPF protects your skin from UVA and UVB rays and keeps it looking younger and healthier.
Limit sun exposure
Limiting summer sun exposure protects your skin from UV damage. Sunburn, skin damage, and long-term effects like premature aging and skin cancer are more likely in the summer due to the sun's strongest rays.
Avoiding direct sunlight, especially between 10 a.m. and 4 p.m., reduces UV-related skin damage. Shade, protective clothing, and sunscreen can reduce summer sun exposure and keep skin healthy.
Keep in mind that the sun's rays can damage your skin, even on cloudy days.
Exercise
Regular exercise is good for your body and skin. Sweating flushes toxins and boosts circulation, giving your skin a healthy glow.
Exercise can also reduce stress, which has been linked to skin issues like acne and eczema.
Cleansing your face before and after exercise removes sweat, dirt, and oil, maximizing your workout. Apply sunscreen before working out outdoors to protect your skin. Check out our Summer Body Tone 14-Day Challenge to get into shape, lose weight and build your muscle.

READ ALSO: 10 Best Exercises For Women Over 50 to Get In Shape for Summer
Get a enough sleep and rest
Beauty sleep isn't just a cliche—it's essential for glowing skin. Getting enough sleep helps prevent premature aging and maintain a youthful appearance by repairing and regenerating skin cells.
Aim for seven to nine hours of quality sleep each night to get enough rest. Keep your bedroom cool and dark, stick to a bedtime routine, and avoid caffeine and electronics before bed.
Eat a healthy diet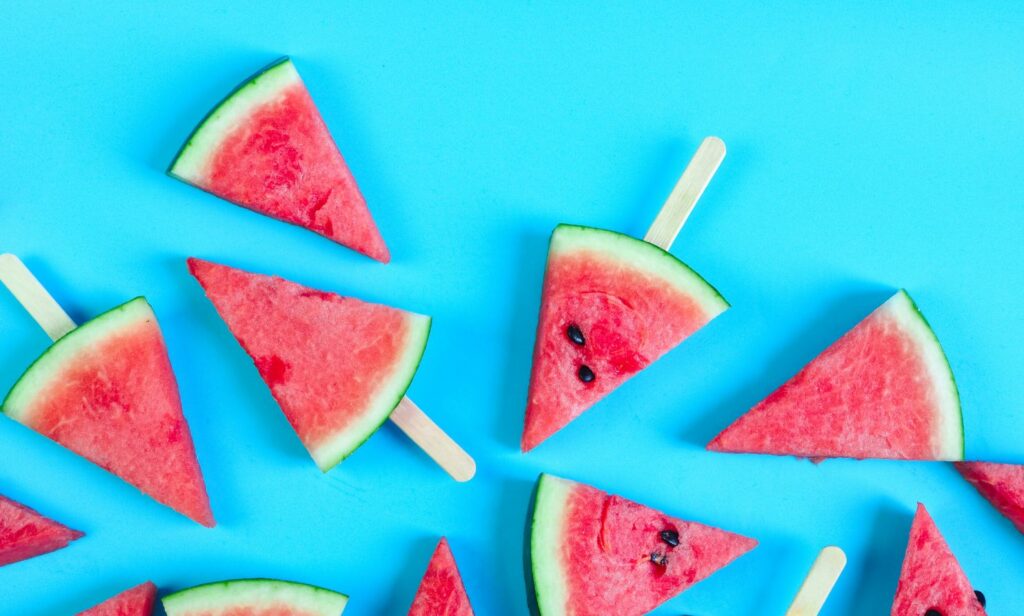 Your skin's health and appearance depend on what you eat. Eating a healthy diet is essential for maintaining glowing skin during the summer season. Thus, your summertime habits for a glowing skin should also include nourishing your body with antioxidant-rich foods, vitamins and minerals.
Antioxidants protect your skin from free radicals, unstable molecules that damage and age skin. Eat lots of antioxidant-rich foods to keep your skin glowing in summer.
Adding fruits and vegetables to your diet in the summer can be especially helpful. During this season, these foods are often easy to find and full of antioxidants like vitamins A, C, and E, which help fight free radicals and protect the skin from UV radiation damage.
Berries, leafy greens, nuts, seeds, and colorful vegetables like carrots, tomatoes, and bell peppers are antioxidant-rich.Green tea is also a great way to get antioxidants, and you can drink it hot or cold in the summer.
Fatty fish, walnuts, and flaxseeds contain omega-3 fatty acids, which help maintain skin elasticity and reduce inflammation. So eat a wide range of foods rich in Omega-3 fatty acids.
Wear protective clothing
Wearing protective clothing in the summer is important if you want to protect your skin from the sun's harmful rays. It acts as a physical barrier that lowers the chance of getting a sunburn, getting old too quickly, or getting skin cancer.
Clothes that have a tight weave and darker colors block UV radiation better. Wide-brimmed or flapped hats protect your scalp, face, and neck.
Protective clothing improves airflow, keeping you cooler and more comfortable in summer heat. Protective clothing lets you enjoy summer activities while minimizing sun damage.
Avoid hot showers and stay cool
Avoiding hot showers in summer and using cold compresses or cool showers can help skin stay healthy. You can avoid dryness and eczema by avoiding hot showers, which strip your skin of natural oils.
Cool water or cold compresses soothe sunburned skin, reducing inflammation and discomfort. For sensitive or rosacea-prone skin, the cool temperature constricts blood vessels, reducing redness and inflammation.
Cold water boosts blood circulation and refreshes the skin. Cool showers or cold compresses also lower body temperature, which is refreshing and invigorating in the summer heat.
READ ALSO: How To Keep Your Skin Looking Young And Healthy: Women Over 50
Choosing the right skincare products for summer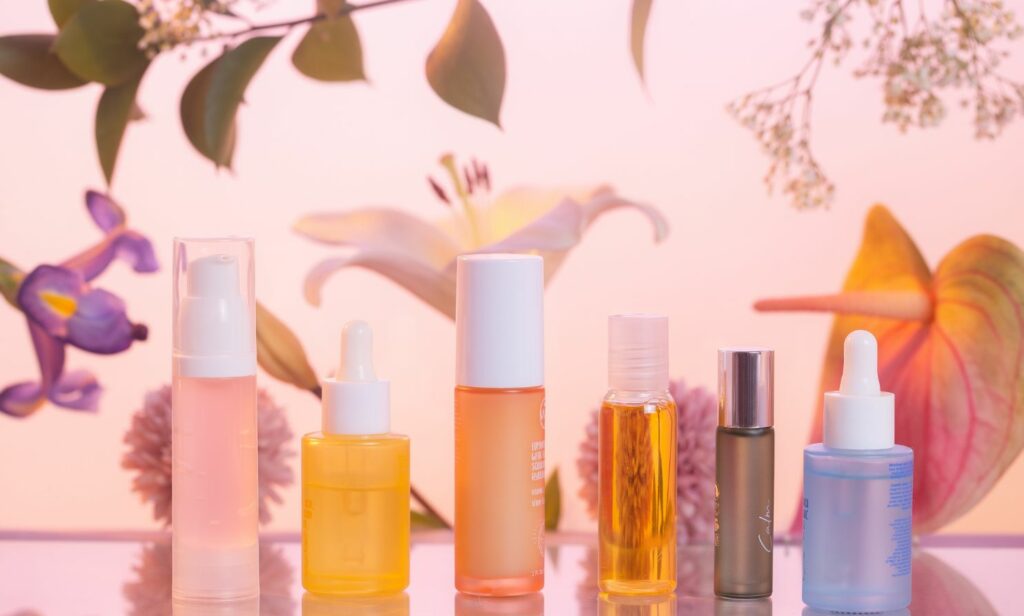 When the seasons change, so should your skin care routine. Products that worked well for your skin in the winter may not be the best choice for your skin in the summer.
Summer skincare should include lightweight, non-greasy formulas, high SPF sunscreens, hydrating ingredients, antioxidants, oil-control options, gentle exfoliators, cooling and soothing products, and eye protection. Healthy, nourished, and protected skin comes from season-specific routines.
If you have oily skin, use a gel cleanser and oil-free moisturizer. For people with dry skin, it may be better to use a gentle cleanser that hydrates and a moisturizer that is light but still nourishes.
Finally, don't forget the sunscreen—make sure you use a high-SPF, broad-spectrum product every day.
Closing Thoughts
So, there you have it: some easy ways to keep your skin healthy and glowing all summer long. With a little work and consistency, you can have glowing, beautiful skin during the summer months. These summertime habits will make you the envy of every sun goddess.
Give your skin extra care in the summer. After being outside, give yourself a face mask or aloe vera gel to cool and soothe your skin. These products will help calm any redness or irritation caused by the sun and leave your skin feeling refreshed and revived.
Your skin will glow all summer with these simple summertime habits. So go ahead and apply sunscreen, drink water, and exfoliate. Your skin will appreciate it!
Cheers to a beautiful and glowing summer ahead!