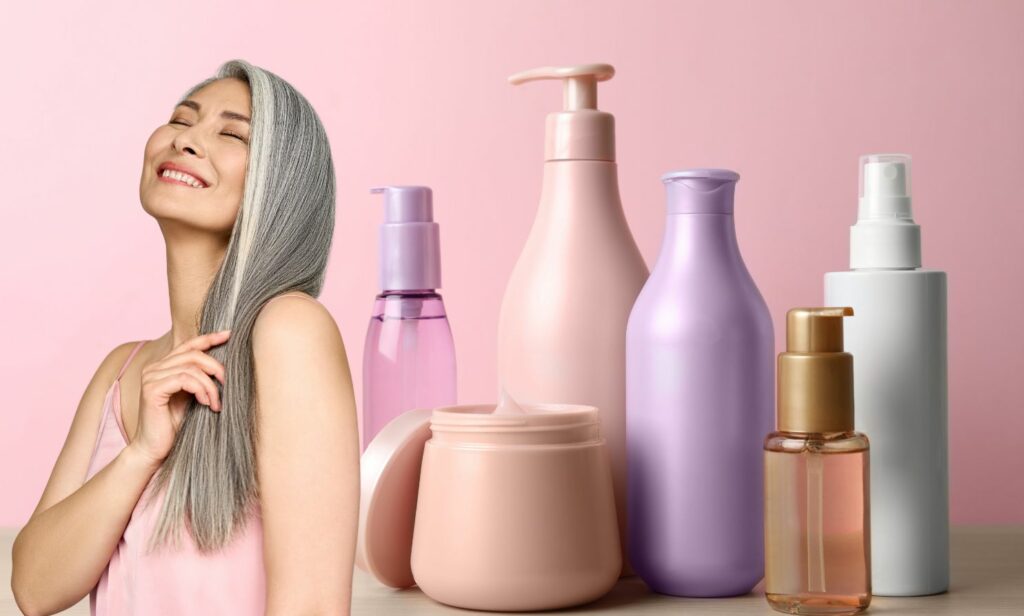 After a lifetime of dealing with the shortcomings of ultra dry hair during summer, I have refined my list of the best summer haircare products for women over 50 that nourish, restore and protect.
As anyone with a fabulous set of tresses can attest, summer is a season rife with potential hair damaging opportunities. Between the sun's UV rays, the beach's saltwater, the pool's chlorine, and not to mention the buckets of sweat, maintaining healthy and vibrant hair during these warm months can seem like a mammoth task.
My quest was to find the most effective solutions that cater specifically to the unique hair care needs of mature women. If you're anything like me, maintaining your hair health, volume, and shine is paramount!
Thus, let's take a look at my top picks for the best summer hair care products for women over 50. From restorative shampoos and conditioners, to protective serums and treatments, to nourishing masks and oils, there's something for everyone.
Whether you're battling dryness, seeking to protect your color, or striving for voluminous locks, this selection promises to provide high-quality options for you to consider.
SHAMPOO
Kérastase Nutritive Satin 1 Shampoo (LUXE)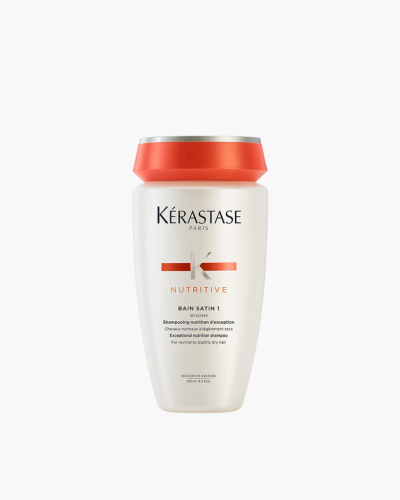 This is always my go-to for summer hair care. It is on the pricey side, but for my hair this gives the most moisture and silkiness. Its lightweight and is so nourishing for my hair without adding excess weight. The formula is enriched with Irisome Complex and glucose proteins for the best hydration possible, mitigating the effects of heat and sun exposure. The result is hair that not only feels soft and supple, but also appears lustrous and revitalised. So, if you're looking for a shampoo to keep your mature hair vibrant and healthy throughout the summer, Kérastase Nutritive Satin 1 Shampoo is a fantastic choice.
*Pro Tip* A little goes a long way with this shampoo. Use sparingly for optimal results and try going one more day between washes to save the natural oils in your hair.
Here are my pros and cons to consider when deciding whether to purchase this shampoo:
Pros & Cons
Nourishment Galore: As the name suggests, this shampoo is chock-full of nutrients. It's specifically designed to treat dry and sensitive hair, which can be a common issue for us ladies in our fabulous 50s.
Sleek and Shiny Results: One of the shining (pun intended!) features of this product is the satin-like finish it gives your hair. It adds sheen to your locks, making them look healthy and lustrous.
Luxury in a Bottle: Using Kérastase feels like treating yourself to a spa day, right in your own bathroom. The quality and experience this brand brings are top-notch.
Protects Your Hair: This shampoo offers protection against drying elements, which can be especially helpful in the summer months.
Pricey: Now, this one is a bit of a splurge. If you're working on a budget, the Kérastase Nutritive Satin 1 might feel a bit heavy on the purse. Remember, though, sometimes you get what you pay for!
Availability: It can sometimes be challenging to find this product in local stores. You might have to turn to online shopping, which isn't everyone's cup of tea.
Scent: While some adore the rich, salon-like fragrance, it might be a bit strong for others. If you're someone who prefers lightly scented or unscented products, this might not be your perfect match.
It's Specific: This shampoo is targeted for normal to slightly dry hair. If your hair is excessively dry or damaged, you might need to find a more intense treatment.
The Ordinary Sulphate 4% Cleanser for Body and Hair (BUDGET)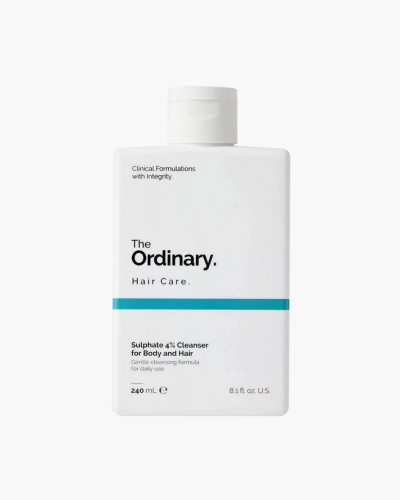 The Ordinary's range of products are effective and affordable; this shampoo is no different. I love how gentle and effective this cleanser is. It contains a sulphate that works to clean away all the grime build up which can be a particular problem during summer. What's more, it works with the natural moisture balance of your hair and scalp, which is often a concern with mature hair that tends to be dry. This cleanser not only provides a deep clean but also ensures your hair stays hydrated, supple, and radiant even in the heat of summer.
*Pro Tip* While this is fabulous at removing dirt and oil, it can be stripping of your hair's natural oils especially if you have dryer hair. Make sure you pair with a conditioner!
Here are my pros and cons to consider when deciding whether to purchase this shampoo:
Pros & Cons
Two-in-one product: It's a hair and body cleanser in one! Perfect for those of us who like to keep our bathroom shelves uncluttered and love the efficiency of multi-use products.
Budget-friendly: The Ordinary is known for its high-quality, affordable products, and this cleanser is no exception. You don't need to break the bank to indulge in quality care.
Sulphate-free: Sulphates can be harsh and drying, especially for mature skin and hair. This cleanser is sulphate-free, making it a gentler choice.
Moisture retaining: This product is formulated to maintain the skin and hair's natural moisture levels, which is a godsend, especially as our hair and skin can tend towards dryness as we age.
Suitable for sensitive skin: The gentle formula makes it ideal for those with sensitive skin. Say goodbye to irritation!
Lack of fragrance: While fragrance-free is a pro for many (especially those with sensitive skin), some might miss the luxurious scent that comes with many body and hair products.
Limited lather: Due to the sulphate-free formula, it doesn't produce as much foam as traditional soaps and shampoos. If you love a bubbly shower, this might feel a bit lacking.
May not tackle heavy-duty hair product residue: For those who love using lots of hair products, you may need to double cleanse or use a clarifying shampoo periodically.
Packaging: The Ordinary's minimalist packaging might seem a little clinical and less "luxurious" to some. It's all about personal preference!
CONDITIONER
Kérastase Nutritive Lait Vital Conditioner (LUXE)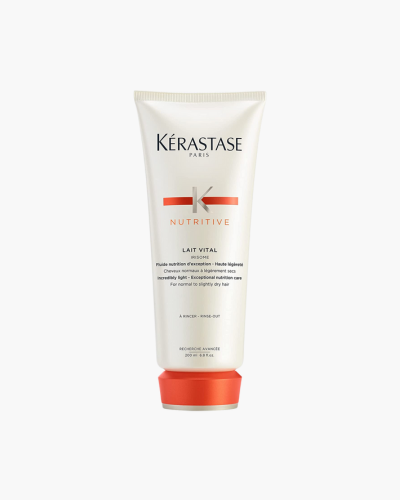 Like the shampoo, this is one of my all time favourite hair care products during summer. It really is moisturising and helps to revitalise and rejuvenate dry hair by infusing it with much-needed hydration and nutrition. This conditioner treats the hair at a cellular level, restoring its vitality and gloss, while also providing it with a protective barrier against summer's harsh sun, heat, and humidity. My hair always feels strong, healthy, smooth and clean!
*Pro Tip* Stick with it! Real results can be seen after a few washes. While you won't see immediate results, consistent use leads healthy, vibrant hair.
Here are my pros and cons to consider when deciding whether to purchase this conditioner.
Pros & Cons
Ultra-Moisturizing: Like a drink of water for your hair, this conditioner hydrates deeply. It's packed full of nutrients that quench and nourish, which is perfect for combating the dryness we often deal with as we age.
Lightweight: Despite its heavy-duty moisturising abilities, it's surprisingly lightweight. No more choosing between hydration and volume – this conditioner gives you both!
Shine-Enhancing: Helps to enhance your hair's natural shine, making it look healthier and more vibrant.
Suitable for Colored Hair: Those of us who love a pop of color will appreciate this: the conditioner is safe for color-treated hair, helping to preserve the color and prevent fading.
Pricey: This conditioner is quite a bit pricier than your average drugstore find. If you're on a budget, it might not be the most practical choice.
Silicones: While not necessarily a con for everyone, this product does contain silicones. These can give your hair a smooth and shiny feel initially, but for some, they may lead to buildup over time.
Scent: Some may find the perfume-like scent a bit overpowering. If you're sensitive to strong fragrances, you might want to consider this before purchasing.
Availability: The conditioner isn't always easy to find in local stores. You may have to order it online, which isn't everyone's cup of tea.
The Ordinary Behentrimonium Chloride 2% Conditioner (BUDGET)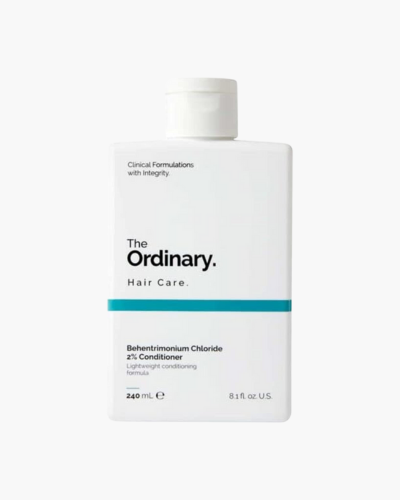 This conditioner is the perfect solution to dry, frizzy hair during summer, and it comes at fraction of the price! Enriched with behentrimonium chloride, which works to smooth, detangle, and moisturise hair, making it less prone to breakage and frizz.
The conditioner imparts a sleek and glossy finish, reviving the youthful vitality in your hair. Best of all, it's super lightweight and doesn't weigh hair down!
*Pro tip* Leave the conditioner in your hair for at least 2-3 minutes. This gives the product enough time to penetrate the hair cuticles and provide the necessary conditioning.
Here are my pros and cons to consider when deciding whether to purchase this conditioner:
Pros & Cons
Softening Powerhouse: Behentrimonium Chloride is a fantastic hair detangling ingredient. This conditioner can smooth out your locks, making them super soft and manageable. Say goodbye to those pesky knots!
Friendly to Colored Hair: If you love coloring your hair, this conditioner is your new best friend. It's color-safe, meaning it won't strip away that lovely shade you've picked out.
Fights Frizz: Humidity wreaking havoc on your hair? Not anymore. The Behentrimonium Chloride 2% Conditioner helps tame frizz, leaving your hair sleek, even on the muggiest summer days.
Price: Just like other products from The Ordinary, this conditioner comes at an affordable price. It's fantastic news if you're looking to keep your hair fabulous without breaking the bank.
Lack of Moisture: Some users report that it may not be moisturizing enough for super dry or brittle hair. If you suffer from intense dryness, you might need an additional moisturizing product.
Scent-Free: This could be a pro or a con, depending on your preference. The conditioner is unscented, which is great for those sensitive to fragrances. But if you love a bit of a floral or fruity aroma from your hair products, you might find this one a bit lackluster.
Availability: The Ordinary products are popular and sometimes sell out fast. If you fall in love with this conditioner, stock up when you can because there may be times when it's hard to find.
Advertisement – Continue Reading Below
HEAT PROTECTANT
Kérastase Discipline Smoothing Heat Protecting Blow-Dry Primer (LUXE)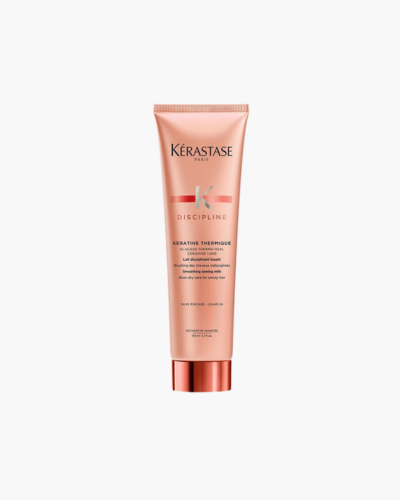 If you love a good blow dry like me, chances are you've been on the hunt for the perfect heat protectant. It took me years to find this, and I'm so glad I did! What I love most is it doesnt leave a residue or tacky feel (most do) It hydrates, nourishes, and protects. I always get a smooth, frizz-free blow-dry, and its heat protection properties prevent potential damage from styling tools.
Its enriching formula also enhances shine, leaving dry hair looking healthier and more radiant.
*Pro tip* Apply when you have towel dried your hair and if possible left to air dry for a bit. Applying just after you shower to wet hair can dilute the effectiveness of the product.
Here are my pros and cons to consider when deciding whether to purchase this heat protectant:
Pros & Cons
Frizz Fighter Extraordinaire: If frizz is your nemesis, this primer might just be your new superhero. It tames and smoothens your hair, leaving it sleek and shiny, even on those humidity-heavy summer days.
Heat Protection Powerhouse: We all know the damage heat can do, especially as our hair ages. Thankfully, this product offers great heat protection. Whether you're blow-drying or straightening, this primer is there to shield your precious locks.
A Little Goes a Long Way: You don't need a ton of product to see results. This means one bottle could last you a good long while, making it a cost-effective addition to your routine.
Pleasant Scent: This primer leaves your hair smelling lovely and luxurious. It's like a mini spa treatment right in your bathroom.
Pricey Proposition: There's no way around it, this Kérastase product leans on the expensive side. While its benefits might justify the cost for some, it might not fit everyone's budget.
Might Weigh Down Fine Hair: If your hair is on the thinner or finer side, you might find this product a little heavy. Be careful not to apply too much, or you might lose some of that fabulous volume we love.
Inconvenient Packaging: The bottle's design is not the most user-friendly. The pump can be a bit fussy, making it hard to control the amount of product you use.
Availability Issues: Unlike some other hair products, you might not be able to pick this up at your local drugstore. Online shopping or a trip to a salon retailer may be necessary, which could be inconvenient for some.
CHI 44 Iron Guard Thermal Protection Spray (BUDGET)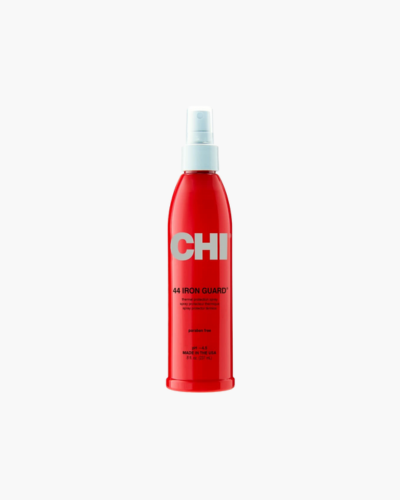 Chi is a really good lower cost option! As we age, hair naturally tends to become thinner, more fragile, and susceptible to damage. The summer heat can really take a toll by drying out the hair and causing colour fading. I've found the CHI 44 Iron Guard offers a great defence against these common summertime hair issues in a pinch. Its formulated with vitamins and proteins that not only protect against heat but also against the sun's harmful UV rays. This results is stronger, healthier, and more resilient hair.
*Pro tip* Before you start with your heat styling tool, let this dry completely. Using heat tools immediately after applying the spray can cause the hair to steam and may cause damage to the hair.
Here are my pros and cons to consider when deciding whether to purchase this heat protectant:
Pros & Cons
Heat Protection: The most important feature of this product is in its name! The CHI 44 Iron Guard is designed to protect your hair from the damage caused by heat styling tools like curling irons, straighteners, and blow dryers. This is crucial, especially for us with more mature hair which might be more prone to heat damage.
Suitable for All Hair Types: Whether you've got fine hair, thick curls, or anything in between, this spray promises to work its magic. The product doesn't discriminate, making it a universal soldier in the war against heat damage.
Easy Application: The spray nozzle allows for easy application, ensuring that the product is evenly distributed throughout your hair. No globs, no uneven patches, just straight-up protection.
Long-Lasting: A little goes a long way with this product. Just a few spritzes and you're good to go, making the product last for quite a while, even with regular use.
Possible Residue: While most users love this product, a few have reported that it leaves a residue on their hair. If your hair is particularly prone to product buildup, you might want to use this sparingly or find a lighter alternative.
Scent: Beauty products can often be a sensory experience, and scent plays a big role. Some users find the CHI 44 Iron Guard's scent a bit strong or overpowering. If you're sensitive to strong fragrances, this might be a point to consider.
Not a Stand-Alone Product: While this spray is great for heat protection, it's not a comprehensive hair care solution. You'll still need to use a good shampoo, conditioner, and other hair care products to keep your hair healthy and nourished.
Price Point: This spray isn't the cheapest on the market. While many find it worth the investment, if you're on a tight budget, you might need to think twice.
MOISTURISER
Pureology Colour Fanatic Multi Task Leave In Spray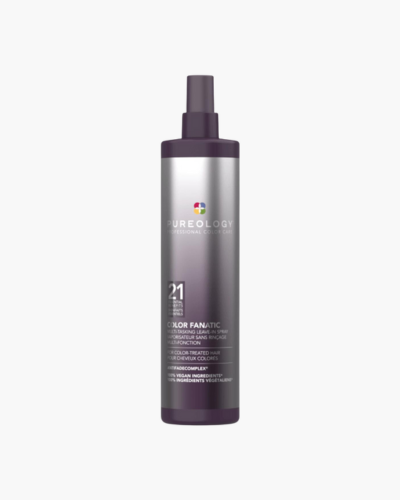 For me, a moisturiser is an absolute must and I always seem to come back to this one. I love how much it hydrates my hair and provides next level colour protection. As a bonus, it acts as a thermal protector making it the perfect choice for the summer climate.
*Pro tip* Apply this on top of your heat protectant for a double layer of protection and moisture! You may think it will be too much product, but trust me, it's the perfect combination.
Here are my pros and cons to consider when deciding whether to purchase this hair moisturiser:
Pros & Cons
Multi-Beneficial: This spray is a real show-off, claiming 21 benefits, including but not limited to detangling, heat protection, color preservation, and adding shine. It's like the Swiss Army knife of hair care!
Color-Treated Hair Savior: Pureology prides itself on color care, and this spray is no exception. If you're rocking a vibrant hue, it helps maintain the color and fend off the dreaded fade.
Heat Protection: If you still love your curling iron or straightener, this spray has you covered. It offers heat protection up to 450°F, reducing the damage caused by hot tools.
Free from the Baddies: Pureology's products, including this leave-in spray, are 100% vegan and free from sulfates, parabens, and mineral oils. That's good news for our hair and our planet!
Lightweight Formula: No one wants weighed-down, greasy hair. Thankfully, this spray is lightweight, meaning it won't leave your tresses feeling heavy or oily.
Scent: Some users find the scent a bit too strong for their liking. Of course, fragrance is a personal preference, so what one person finds overpowering, another might find delightful.
Not a Stand-Alone: While it boasts 21 benefits, it doesn't replace all your hair care needs. You may still need a good conditioner or hair mask for deep moisturizing.
Spray Bottle Design: A few users have reported that the spray nozzle is not the best, making the application a bit tricky.
Might Not Suit All Hair Types: While many women rave about its benefits, some with very fine or oily hair have found it makes their hair feel a bit too heavy or greasy.
HAIR OIL
Olaplex no.7 bonding oil (LUXE)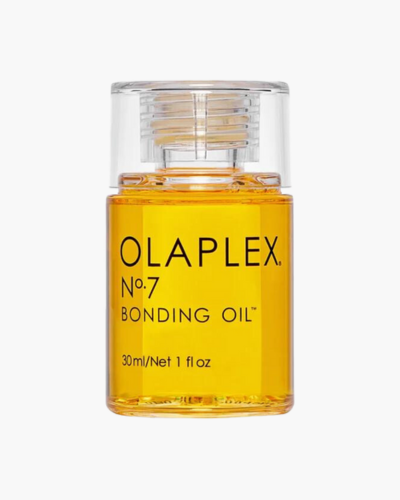 I love this oil! Its has a dryer feel than other hair oils which is great because it doesn't weigh your hair down. The nourishing properties of this oil not only keep hair shiny and soft, but also help repair damage caused by the sun, chlorine, and salt water. Best of all, with its UV/UVB protection, Olaplex No.7 aids in preserving your hair colour and preventing future damage.
*Pro tip* This product has a lot of longevity! A little goes a long way. I apply to the ends of my ponytail before i go to bed.
Here are my pros and cons to consider when deciding whether to purchase this hair oil:
Pros & Cons
Repairs and Strengthens: The star player in this oil is the patented active ingredient that works on a molecular level to repair damaged hair and build bonds within the hair strand. It's like sending your hair to a luxury spa!
Protects from Heat: Planning on rocking that sleek straight look or bouncy curls? No worries! This oil provides heat protection up to 450°F/230°C. So style away without fear of damaging your precious locks.
Ultra-Lightweight: Despite being an oil, this product is ultra-lightweight and doesn't leave your hair feeling greasy or weighed down. No 'oil slick' look here!
Boosts Shine: Say hello to glossy, magazine-cover hair! The Bonding Oil adds a beautiful shine to your hair, enhancing your natural or colored hair beautifully.
Small Bottle: The product comes in a rather petite bottle. If you're used to using a lot of product or have very long or thick hair, you might find yourself running out rather quickly.
Scent: While some people love the scent, others might find it overpowering. It's a matter of personal preference, so it could be a con if strong fragrances aren't your cup of tea.
Results May Vary: As with any product, the results can differ based on your hair type, texture, and overall health. It's not a guaranteed miracle worker for everyone.
Advertisement – Continue Reading Below
L'Oreal Paris Elvive Extraordinary Oil (BUDGET)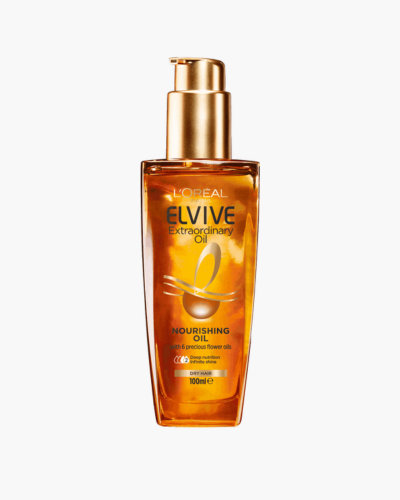 As hair ages, it naturally can become dry and brittle, making the inclusion of an oil into your haircare routine a no brainer. Elvive Extraordinary Oil is a perfect option for those on a budget. This treatment not only protects and revitalises but also imparts a lustrous shine, all without weighing down the hair.

**This is really good value and will last you all summer
Here are my pros and cons to consider when deciding whether to purchase this hair oil:
Pros & Cons
Hydrating Powerhouse: This little bottle is filled with six different types of flower oils that claim to provide a hydration boost. It's perfect if you're struggling with dryness, which is a common hair woe as we age.
Frizz Fighter: Our tester found this oil to be a great frizz tamer. A little bit goes a long way in smoothing out those pesky flyaways that pop up, especially in the humid summer weather.
Non-Greasy: Unlike many other oils, this one won't leave your hair looking like you've dipped it in a deep fryer. It absorbs quickly, giving your hair a natural-looking shine rather than a greasy gloss.
Versatile: This oil can be used in a variety of ways – before shampooing for extra nourishment, before styling to protect hair, or as a finishing touch for added shine.
Not for Fine Hair: If you have thinner or finer hair, this product might weigh it down a bit. Use sparingly, or it might make your hair feel heavy.
Scent Sensitivity: Some users find the floral fragrance overpowering. It's all a matter of personal preference, so if you're sensitive to strong scents, you might want to give this one a sniff before buying.
Bottle Design: It's a small con, but worth mentioning. The pump can dispense more product than needed, leading to potential wastage. Remember, less is more!
DE-FRIZZER
De Lorenzo Accentu8 Satur8 (LUXE)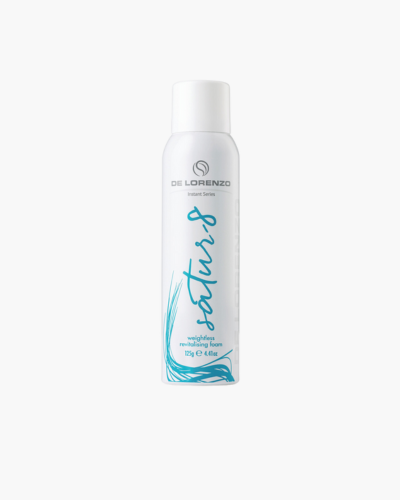 Now, this one is a bit of tricky one. I absolutely love this product, however it may not be a little harder to find. I'm including it here because it is worth the hunt!
I have tried every de-frizzer under the sun and none seem to work effectively for me, until I tried this!
It's super gentle and revitalises dryer hair, enhancing natural volume, shine, and bounce. Plus, the incorporated sunflower seed cake extract provides protection against the damaging UV rays, preventing color fading and ensuring your hair remains healthy and radiant throughout the sunny season.
*Pro tip* Works best when you apply to slightly damp hair as this allows the product be distributed through the hair more effectively. I also scrunch some product into my hair when the frizz gets out of control. It's a great tamer.
Here are my pros and cons to consider when deciding whether to purchase this de-frizzer:
Pros & Cons
Volume Booster: If thinning hair is getting you down, Accentu8 Satur8 is here to lift you up! This product is designed to enhance volume, making it a top pick for anyone looking to pump up the volume in their mane.
Intense Hydration: Dry hair, be gone! The Accentu8 Satur8 is a deeply hydrating product, making it perfect for those scorching summer days when your hair feels like it might just crack.
Paraben and Sulfate-Free: For those with color-treated hair or sensitive scalps, this is a huge plus. Free from harsh chemicals, this product is gentle on your hair while still delivering results.
Made With Natural Ingredients: This product is rich in gingko and biloba, which stimulate the hair and scalp, as well as ginseng, which helps to repair and rejuvenate hair. A veritable spa treatment for your locks!
Availability: It might be tricky to get your hands on this product if you're based outside Australia, where De Lorenzo is headquartered. However, several online platforms do carry the brand, so it's not an impossible find!
Not For Oily Hair: While the intense hydration is great for dry hair, it might be a bit too much if you already struggle with oily hair.
Strong Scent: Some users have reported a strong scent, which might not be everyone's cup of tea. If you're sensitive to fragrances, you might want to give this one a sniff before committing.
Redken Frizz Dismiss Instant Deflate Oil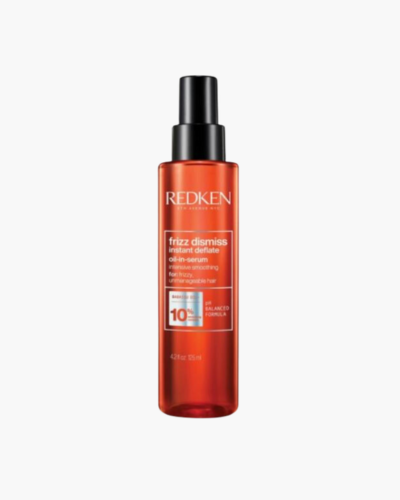 If you can't find the De Lorenzo, this is a perfect dupe! For frizzy hair, humidity is a girls worst nightmare (it's literally the only thing I don't like about summer!) This is specifically designed to combat frizz, providing nourishing hydration, reducing unwanted puffiness, and taming frizz. The oil contains babassu oil which helps in smoothing out the hair while enhancing shine!
Redken Frizz Dismiss is superb for mature hair and definitely worth a try.
Here are my pros and cons to consider when deciding whether to purchase this de-frizzer:
Pros & Cons
Farewell, Frizz: The name says it all! This hair oil aims to eliminate frizz, smoothing down your hair for that sleek, polished look we all crave. Especially during those humid summer months when frizz seems to have a mind of its own.
Heat Protectant: If you're still a fan of the hairdryer or straighteners, this oil has your back. It acts as a heat protectant, ensuring your locks aren't left looking frazzled after a styling session.
Non-Greasy Formula: No one wants their hair to look or feel greasy. Thankfully, this oil absorbs quickly and doesn't leave any oily residue behind.
Sulfate-Free: Good news for the color-treated hair amongst us. This product is sulfate-free, so it won't strip your hair color or cause unnecessary dryness.
Adds Shine: Not only does this oil smooth your hair, but it also adds a beautiful shine, giving your hair that healthy glow.
Scent: Some users have found the scent a bit overpowering. However, this is largely subjective – one woman's too-strong is another woman's just-right.
Quantity: For the price, you might expect a larger bottle. Keep in mind, a little of this oil goes a long way, but if you have long or thick hair, you might find yourself running out sooner than you'd like.
Not 100% Natural: For the more eco-conscious among us, it's worth noting that this product isn't 100% natural. It does contain some synthetic ingredients.
DRY SHAMPOO
ELEVEN Australia Give Me Clean Hair Dry Shampoo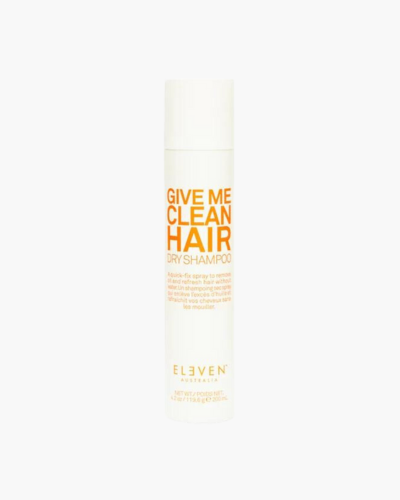 Smells great with a light texture and doesn't leave a white cast! The 3 things i was looking for…A refresh between washes is absolutely essential to maintain shine, freshness, and your hairs natural natural oil balance. As hair ages, it naturally loses some of its volume and moisture, making it susceptible to the damaging effects of heat and humidity. This dry shampoo is great at absorbing excess oils and grime for an instant clean feel, but it also adds volume and texture, leaving your hair looking fresh and full of life. Best of all, its lightweight so it doesn't weigh hair down.
*Pro tip* Try spanning your hair wash days out one extra day. A dry shampoo will help freshen up your locks without stripping the hair and scalp of its natural, healthy oils.
Here are my pros and cons to consider when deciding whether to purchase this dry shampoo:
Pros & Cons
No More Greasies: This product is excellent at banishing oil and giving hair a fresh, just-washed look. Perfect for those days when washing your hair feels like climbing Mount Everest!
Volume Galore: It adds a nice bit of oomph to the roots. It's a quick way to give your hair that bounce and volume we often lose with age.
No White Residue: A common complaint about dry shampoos is that they can leave a powdery, white residue. Not this one, ladies! It blends seamlessly into your hair, making it a fantastic choice for all hair colors.
Smells Amazing: It's like a mini tropical vacation each time you spritz it on. The fragrance isn't overpowering, just a light, clean, fresh scent that's pleasant without being overwhelming.
Pricey: Unfortunately, this dry shampoo does come with a slightly heftier price tag than some drugstore alternatives. It might not be the best choice if you're watching your pennies.
Availability: It might be a bit of a quest to find this product in physical stores, especially outside Australia. Luckily, it's available online, but make sure you're ordering from a reliable retailer.
Not Super Long-Lasting: While it does a great job at tackling grease, some users have reported that the effect doesn't last as long as they'd like. If you have particularly oily hair, you may need to reapply throughout the day.
Can Be Drying: As is the case with many dry shampoos, some people find it can be a bit drying on the hair and scalp. If your hair is already prone to dryness, you may want to use this sparingly.
Advertisement – Continue Reading Below
TREATMENT
Arvazallia hydrating argan oil mask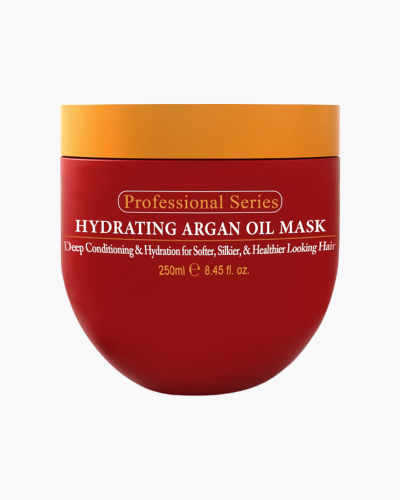 This was a bit of a lucky find and has become a staple in my hair care routine all year round. Its as good as my lux products but at a fraction of the cost! For my dry hair, I need to be extra careful about keeping it soft, particularly in the hot and dry conditions of summer. This mask infuses every strand with essential moisture and nutrients to help boost its strength, restore hair's elasticity and shine and combat the dryness caused by sun exposure, chlorine, and salt water..
*Pro tip* After you've rinsed this from your hair, apply your everyday conditioner as a final step to make your hair extra soft!
Here are my pros and cons to consider when deciding whether to purchase this treatment:
Pros & Cons
Deep Hydration: This mask's most prominent selling point is its intense hydrating power. Say 'bye-bye' to dry, brittle hair. This mask leaves your locks looking lush, moisturized, and full of life.
Argan Oil Magic: If you haven't already hopped on the Argan oil bandwagon, now's the time! This 'liquid gold' is packed with antioxidants and essential fatty acids that can help nourish your hair, restore shine, and fight aging signs in hair (yes, hair ages too!).
Ease of Use: Unlike some hair treatments that need a Ph.D. to figure out, this mask is user-friendly. Apply it after shampooing, let it sit, rinse it out, and you're done. Hello, salon-style treatment at home!
Versatility: It's designed for all hair types – curly, straight, colored, natural, you name it. A true 'one-size-fits-all' in the hair care world.
Soft and Silky Finish: Many users rave about the soft and silky finish this mask offers. It leaves the hair feeling soft to the touch and easier to manage. Who doesn't want hair that behaves itself?
Pricey: Quality often comes at a price, and this is true for the Arvazallia Hydrating Argan Oil Mask. It's a little more expensive than some other products on the market. You'll need to consider whether the benefits outweigh the cost.
Scent: While some users love the scent, others find it a bit too strong. If you're sensitive to fragrances, you might want to sniff before you buy.
May Weigh Down Fine Hair: While the mask is meant for all hair types, some ladies with finer hair find that it can weigh their hair down, leaving it feeling a bit limp.
Not a Quick Fix: Like all good things, the effects of this mask take time. Don't expect a miraculous transformation after one use. Patience, my dears, patience!
PRE-WASH
Olaplaex no.3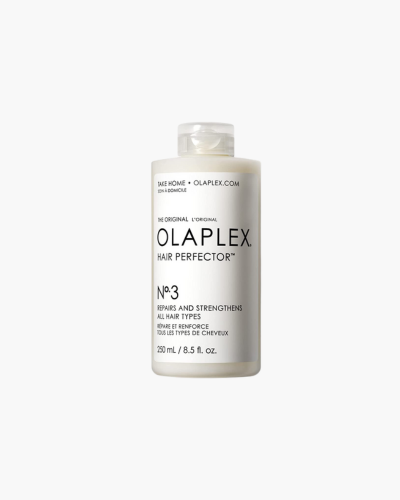 I was recommended this product as a pre wash. My first thought was another step…No way! But of course I tried it and it does make a difference. I wouldn't say a huge difference, but 15% repair is worth it for me. It's designed to reduce breakage and strengthen hair, which is particular important during summer. What makes it truly stand out is its ability to reconnect disulfide sulfur bonds in the hair, a common issue for mature locks. This can revive the hair's elasticity and structure, giving it a more youthful appearance.
*Pro tip* More is more! If there is one product you should use generously, it's this one. Make sure your hair is evenly coated for optimal results.
Here are my pros and cons to consider when deciding whether to purchase this pre-wash:
Pros & Cons
Restorative Power: Olaplex No.3 is designed to repair and restore your hair. If your locks have taken a beating from decades of styling, coloring, or just everyday environmental stressors, this product can help bring back that youthful shine.
Protection Against Breakage: As we mature, our hair can become more brittle and prone to breakage. Olaplex No.3 strengthens your hair, helping it withstand those sneaky split ends and unwanted breakages.
It's Salon-Quality Care at Home: Want to feel like you've stepped out of a professional hair salon every time you wash your hair? This is your ticket. It's a part of a professional treatment system, but No.3 is available for home use.
Great for All Hair Types: Whether your hair is straight, curly, thick, thin, or anything in between, Olaplex No.3 can work its magic. It's a truly inclusive product that everyone can benefit from.
Results Take Time: For some, the results are immediate, but for others, it may take several applications over time to see noticeable improvements. This isn't your quick fix solution – patience is key!
It's Not a Standalone Product: Despite being fantastic, Olaplex No.3 isn't a complete hair care routine in a bottle. It's a treatment, not a conditioner, so you still need to follow it up with your regular conditioning product.
Requires a Bit of Time: Unlike regular conditioners or masks, you can't just slap it on and rinse it off. For the best results, you need to leave it on for at least 10 minutes (or even overnight if your hair is heavily damaged). It might not suit everyone's busy schedules!
BONUS PRODUCT
Matrix total results miracle creator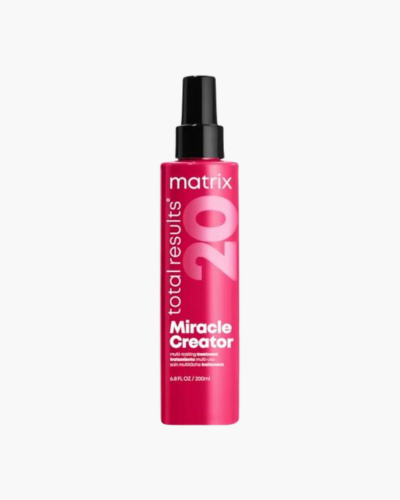 Ok, so if there was just one product I could share with you for the best summer hair possible, this would be it! It promises (and delivers!) 20 essential benefits, providing your hair with the much-needed nourishment and protection it deserves. It's especially beneficial for mature hair by helping to restore its youthful suppleness and shine. In the harsh summer months, when UV rays, heat, and humidity can cause havoc, Miracle Creator acts as a protective shield; it can detangle, reduce dryness, add brilliant shine, control frizz, and provide heat protection. It truly is a miracle!
*Pro tip* If you're only going to buy one product, this is the one to +! I spray before curling for a more robust curl, on the ends of my hair if too dry for a boost of moisture, before heated rollers as an extra layer of protection…just about any situation you need a hair care product, this will do the trick. Its seriously lives up to its name!
Here are my pros and cons to consider when deciding whether to purchase this product:
Pros & Cons
One product, 20 benefits – Who doesn't love a good multitasker? The Matrix Miracle Creator claims to provide 20 benefits including boosting shine, smoothing frizz, offering heat protection, and more. Perfect for those of us who appreciate a streamlined hair routine.
Detangling magic – If your hair has a mind of its own and loves to play 'knots and crosses,' this product works like a charm. A few sprays after washing and your comb will glide through your hair with ease.
Heat protection – For the ladies who love their styling tools, this product doubles up as a heat protectant, which is a must-have to prevent heat-induced damage.
Leaves hair feeling soft and looking shiny – If you dream of silky, lustrous locks, this miracle worker might just be your new best friend. It adds a noticeable shine and softness to the hair.
Lightweight formula – No heavy, greasy residue here! Even though it's packed with benefits, it feels weightless on the hair.
Not a strong hold – If you're looking for a product to keep your hairstyle in place all day, this might not be it. It's great for soft styling, but for a stronger hold, you'll need to pair it with a good hairspray or styling gel.
Scent is subjective – While it has a generally pleasant fragrance, scent is a personal preference. Some might find it a tad too strong or not to their liking.
Pricey for a leave-in spray – Although it's a multi-benefit product, the price point is higher compared to other leave-in sprays. The quantity you get for the price might make some think twice.
Not specifically targeted for mature hair – While it offers many benefits, it doesn't address some concerns that are unique to women over 50, such as hair thinning or color maintenance.
Closing Thoughts
In conclusion, taking care of mature hair during the summer months is of utmost importance to preserve its health and vibrancy.
The seasonal heat and increased sun exposure can result in dryness, brittleness, and loss of colour, all of which tend to affect mature hair more profoundly.
When we apply targeted hair care strategies, such as regular hydration, use of protective styling and sun-protection products, we can shield our hair from the harsh summer elements.
As our hair ages, it requires additional attention and care, and the active steps we take today to nurture and protect it can significantly impact its appearance, health, and overall quality of life in the years to come.
With so many great options on the market, I'm sure there's a product on this list that's perfect for your needs.
♡ Love ♡,
Schellea.
---