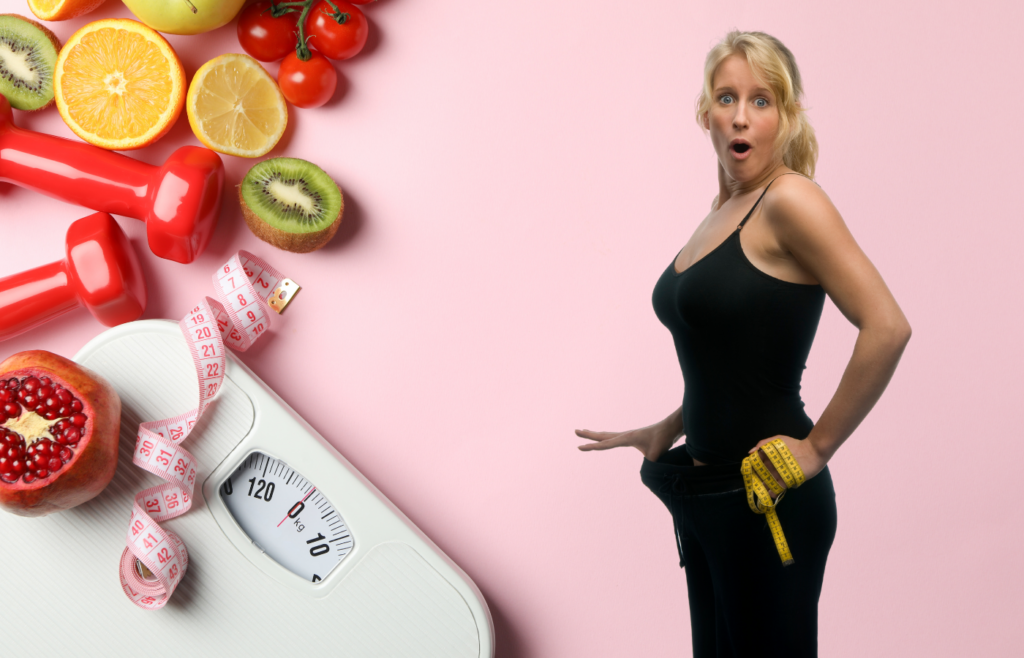 Losing weight can be a challenging journey, and many of us struggle with it. The numerous rules, restrictions, and diets can make it feel overwhelming and impossible to maintain.
However, what if I told you that there was one simple trick that could change the way you approach food and make healthy choices without feeling deprived?
Today, I will be sharing this one little rule that can help you make the right choices every single day, and lose weight fast. 
The trick is to use "compared to" for healthier food choices.
You can make sustainable and healthy lifestyle choices by comparing your food choices to yesterday's or what you could have eaten. 
No more beating yourself up or feeling bad when you go off track.
Let's dive in and learn about this game-changing trick that can make weight loss an achievable goal for everyone.
Lose Weight Fast By Doing This – Using "Compared To" Trick
How to Use "Compared to" for Healthier Food Choices
The "compared to" trick is a simple and effective way to change your eating habits, and lose weight fast.
Here are some steps to get started:
Identify your unhealthy food habits: Take some time to reflect on the kinds of foods that you typically go for even though they aren't the healthiest options available. You might find it useful to write them down.
Find healthier alternatives: Consider a healthier option for each of the options that are currently available. You could, for instance, opt for a handful of nuts or a piece of fruit rather than a bag of chips if you wanted a healthier option.
Compare the two options: When you have identified healthier alternatives, compare them to the choices you normally make that are unhealthy. Ask yourself "which option has more nutrients?" or "which will keep me full longer?"
Choose the healthier option: Based on your comparison, choose the healthier option. It takes practice to make this a habit, but the more you do it, the easier it gets.
Remember, small food changes can have big health benefits. Using the "compared to" trick, you can eat healthier to lose weight fast while still enjoying your favorite foods.
Here are some of my "compared to" food choices;
Sugar is the hardest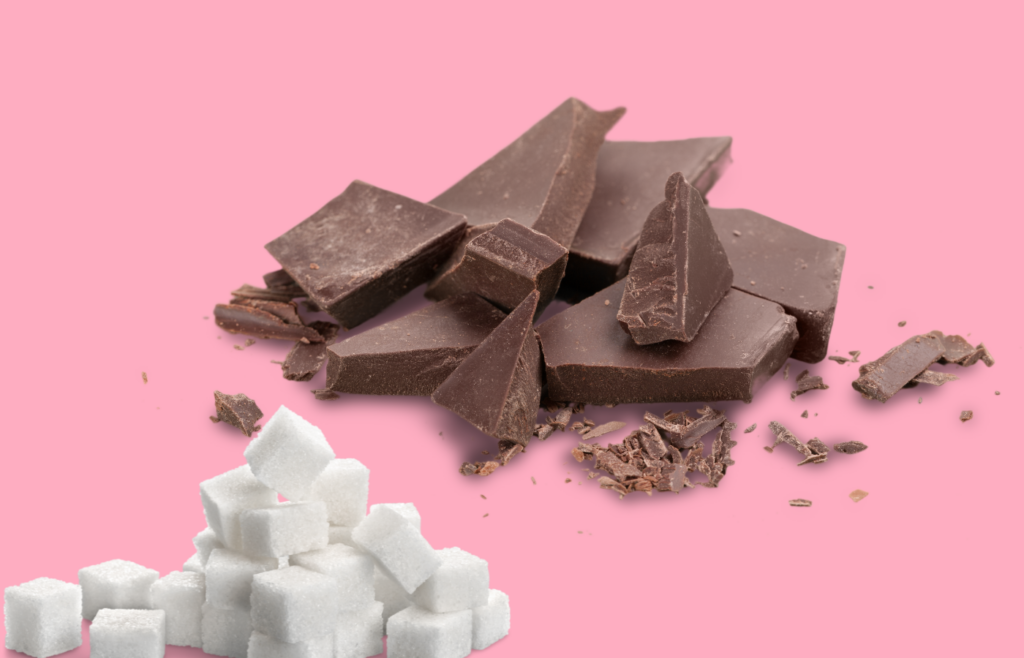 Sugar is the biggest culprit when it comes to derailing our diets. It's everywhere, and it's hard to resist.
But what if there was a simple trick to help you make healthier food choices and still satisfy your sweet tooth and and lose weight fast? 
Diets can make us feel deprived and frustrated because we focus on what we can't eat. Instead of setting strict rules and restrictions, we can use the "compared to" approach to make better daily choices.
For example, instead of reaching for a Cadbury chocolate bar, we can choose a dark chocolate that's at least 70% cacao. It's chocolatey but not as sweet as milk chocolate. It's also rich in antioxidants, fiber, and magnesium.
Cacao nibs are the ultimate indulgence. They're cacao-based but sugar-free. Though bland, they provide serotonin, which boosts mood.
This way, we're still indulging in a sweet treat, but we're also getting the health benefits of cacao, such as increased serotonin levels and antioxidants.
But it's not just about swapping out sugary treats for healthier alternatives. We can also apply the "compared to" approach to other food choices.
Instead of reaching for a Cadbury chocolate bar, try a protein bar. It's not perfect, but it's a step in the right direction. However, be mindful of the ingredients in the protein bar, as some of them are also loaded with sugar.
Setting your own rules is the "compared to" trick that will help you lose weight fast. If you eat something unhealthy, don't feel guilty. Instead, focus on improving next time. This will help you choose the healthier option first.
Sugar is the hardest thing to give up when dieting, but it's possible.
Remember, it's all about progress, not perfection.
READ ALSO: Avoid These Weight Loss Mistakes Women Over 50 Often Make
Swapping Soy Sauce with Coconut Aminos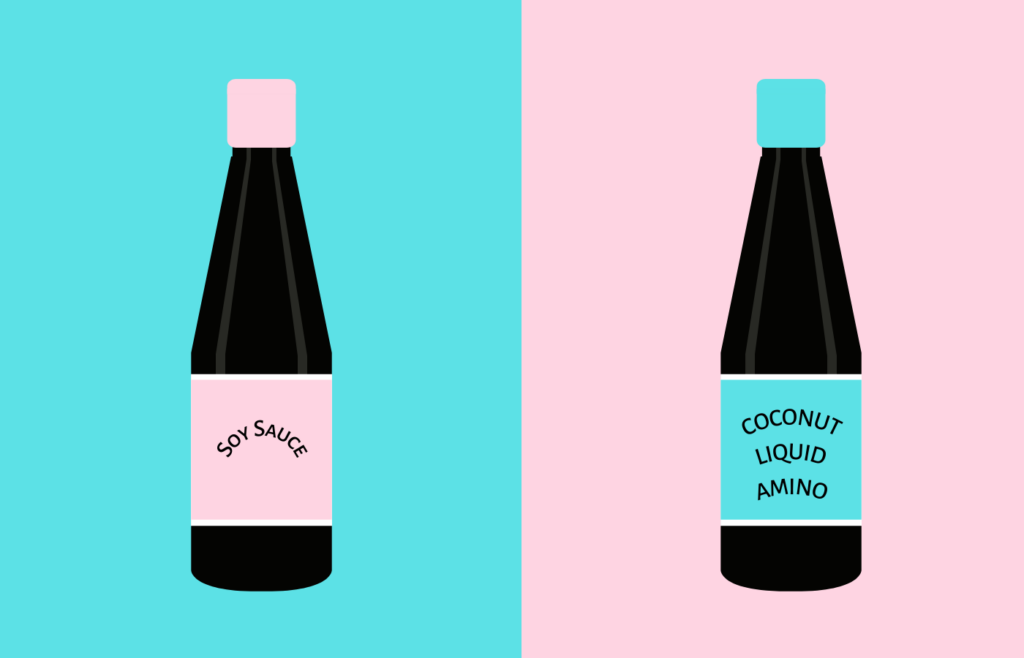 Soy sauce is a popular condiment used to add flavor to a variety of dishes. However, it's also high in salt and contains additives that are not beneficial to our health. If you're looking for a healthier alternative to soy sauce, consider switching to coconut aminos.
Coconut aminos are made from coconut flour and sugar, and they have a similar taste to soy sauce, although it may have a slightly different flavor. But what makes coconut aminos stand out is that it's all-natural, free from additives and preservatives, and it contains lower amounts of sodium than soy sauce.
Using coconut aminos as a substitute for soy sauce can bring many benefits to your health. It's an excellent source of amino acids, vitamins, and minerals. It's gluten-free and has a low glycemic index, which means it won't cause a spike in blood sugar levels, making it an ideal choice for people with diabetes.
So, next time you're cooking up a stir-fry or any dish that requires soy sauce, consider swapping it with coconut aminos. You'll be making a healthier choice without compromising on flavor.
Plus, you can feel good knowing that you're using a natural, wholesome condiment that's good for your body.
White Sugar Vs Raw Sugar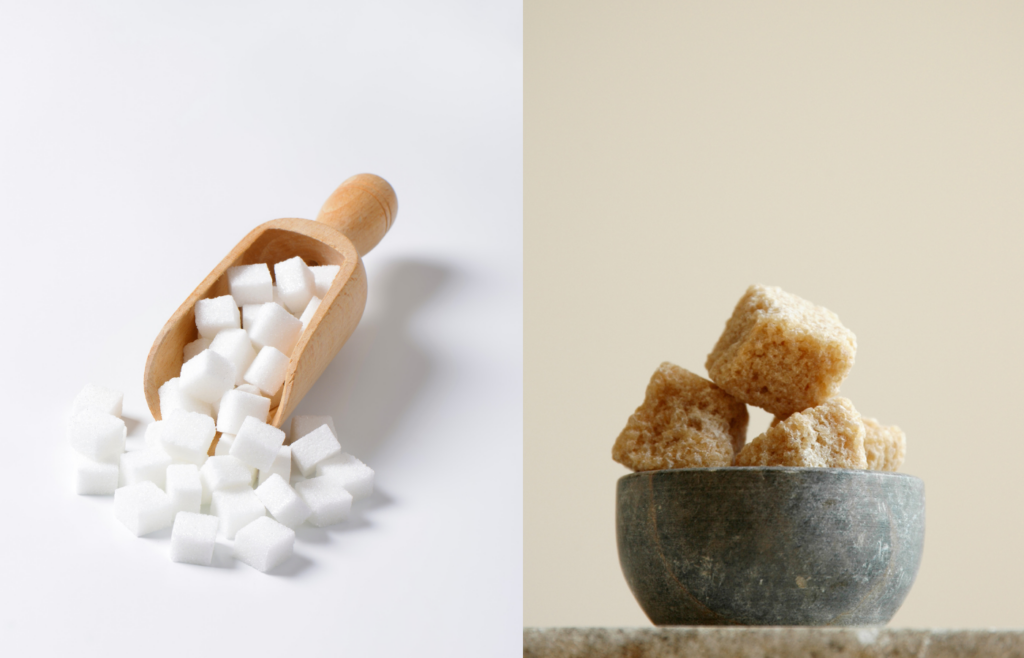 When it comes to sweetening our food and drinks, sugar is often the go-to ingredient. However, not all sugars are created equal.
Let's start with white sugar. This is the type of sugar that most of us are familiar with – it's what we find in packets on restaurant tables and what we add to our morning coffee. Unfortunately, white sugar is highly processed and lacks any nutritional value. It's also linked to a host of health problems, including weight gain, diabetes, and even cancer.
However, raw sugar is less processed. It's made by boiling sugarcane juice until crystals form, then centrifuging to remove the molasses. Raw sugar has a caramel flavor and a brownish color due to molasses. It's slightly healthier than white sugar because it contains iron and calcium.
If you want a better option, try coconut sugar. Coconut palm sap is boiled into granulated sugar to make this sugar. Coconut sugar, like raw sugar, is less processed than white sugar and contains nutrients. It also has a lower glycemic index, so it won't raise your blood sugar as much.
Keep in mind that coconut sugar is less sweet than white sugar, so you may need to use more to get the same sweetness. Its caramel and vanilla flavors are more complex because it's less processed.
While white sugar might be the most common sweetener, it's far from the healthiest option. If you're looking to make a switch, raw sugar and coconut sugar are both better alternatives that offer a slightly more nutritious and natural option.
Small diet changes, like replacing white sugar with a less processed option, can improve your health, and lose weight fast.
Table Salt vs Celtic Sea Salt  or Himalayan Pink Salt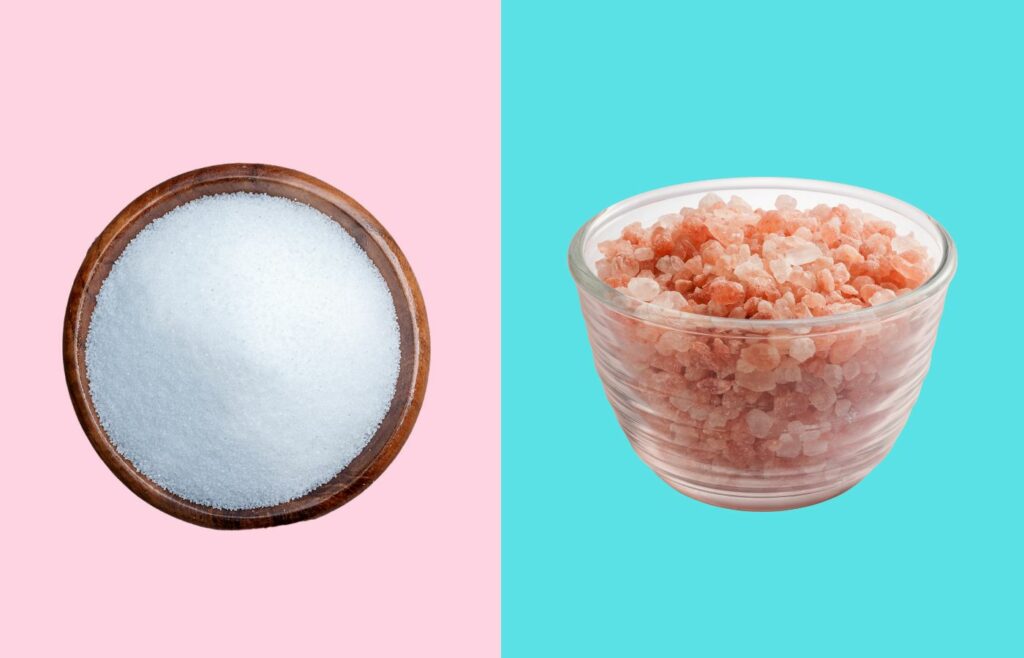 Salt is an essential part of our diet, but not all salts are created equal. While table salt is the most commonly used type of salt, it's highly processed and contains additives that are not good for our bodies.
Fortunately, there are better options available, such as Celtic sea salt and Himalayan pink salt.
Table salt is like white sugar; you don't want to touch it. It's important to eliminate it at all costs and not to buy it, have it in your house, or let your children or anyone else consume it. The good news is that Celtic sea salt and Himalayan pink salt are two natural salts that offer numerous health benefits.
Both Celtic sea salt and Himalayan pink salt are unprocessed and contain no additives. They both have a larger grain size than table salt. You can put them in a salt grinder to produce beautiful salt that you can use in cooking or to season your food.
Celtic Sea salt is what many people use to add flavor to their food, and it's the type of salt that the speaker uses every day. She takes a teaspoon of Celtic sea salt and puts it under her tongue to dissolve, which gives her an energy boost before her workout.
Using Celtic sea salt or Himalayan pink salt is a great way to add flavor to your food while also ensuring that you're using a natural, unprocessed salt that is healthier for your body.
So, the next time you reach for the table salt, consider swapping it out for Celtic Sea salt or Himalayan pink salt instead. Your body will thank you!
READ ALSO: How You Can Love Yourself Enough to Lose Weight
Salted Nuts vs Raw Organic Ones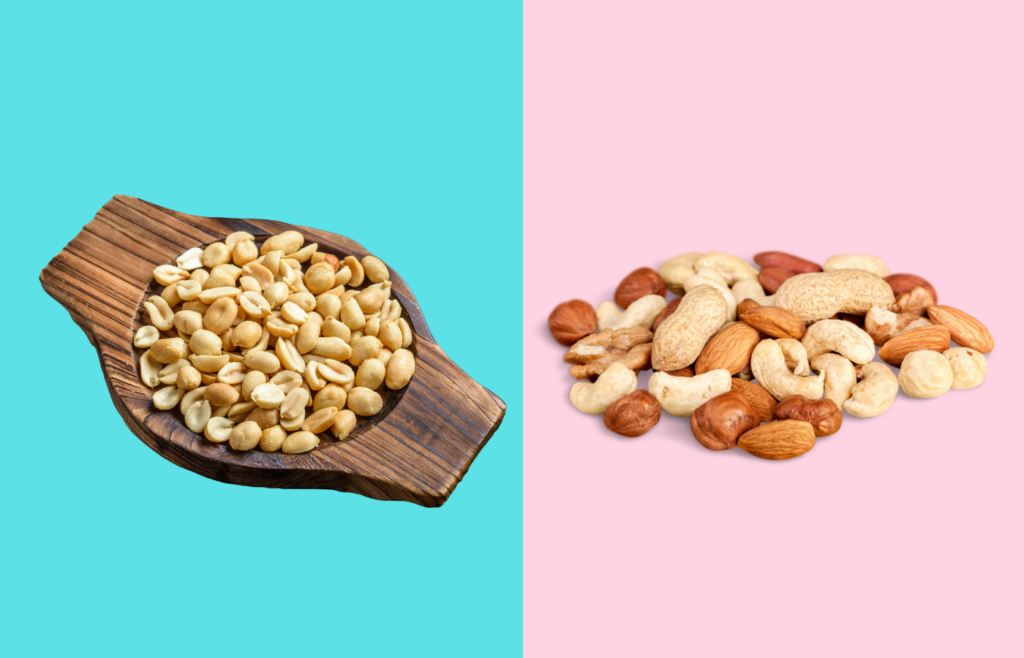 Nuts are a healthy snack that many people enjoy. However, there are different types of nuts that you can choose from, and some are better for you than others.
Salted nuts are a popular choice because they taste great, but they are not good for your health. They are loaded with salt, which can cause high blood pressure, heart disease, and other health problems.
When you eat salted nuts, it's easy to consume too much salt without even realizing it. So, it's best to avoid salted nuts and opt for raw, organic ones instead.
Raw, organic nuts are the best option for several reasons. First, they are not processed or salted, so they are free from any harmful additives or preservatives.
Second, they are more nutritious than salted nuts because they retain all their natural nutrients. Raw organic nuts are also an excellent source of protein, fiber, healthy fats, and essential vitamins and minerals.
One way to make raw organic nuts even better is by activating them. Activating nuts involves soaking them in water for several hours or overnight to remove anti-nutrients and make them easier to digest. Activated nuts are crunchier and tastier than raw nuts. You can soak nuts at home with a bowl of water.
Raw organic nuts can also help you manage your portions. Nuts are addictive and easy to overeat. Avoid salt and unhealthy fats by choosing raw, organic nuts over salted ones.
So, for a healthy snack, choose raw, organic nuts. They are nutritious and additive-free. Try activating your nuts to boost their nutrition and flavor.
You can control your health and enjoy a delicious snack by choosing raw organic nuts over salted nuts.
READ ALSO: The 10 Weight Loss Tips You Need to Get in Shape in 2023
Inorganic vs Organic Snacks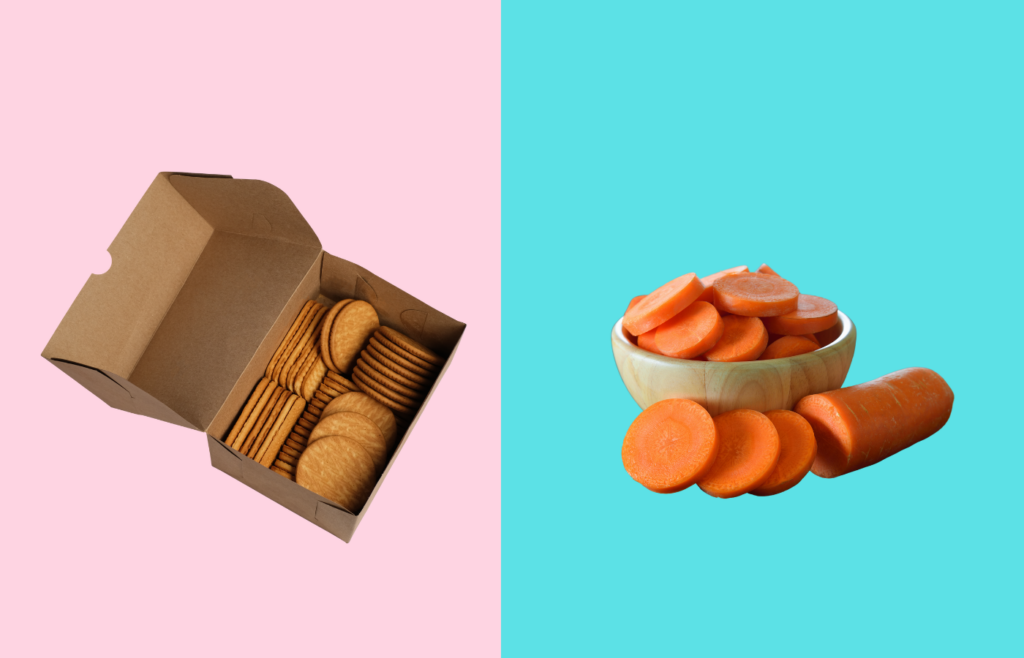 Snacking has become a part of our daily routine, whether at home or at work. However, not all snacks are created equal. Some snacks contain inorganic ingredients, while others contain organic ingredients. But what exactly is the difference between the two?
Inorganic snacks, such as the Jets biscuit, are snacks made of artificial or synthetic ingredients. These snacks often contain additives, preservatives, and artificial flavors, making them less healthy for our bodies. Eating inorganic snacks can lead to a variety of health problems, such as obesity, high blood pressure, and diabetes.
On the other hand, organic snacks are made of natural ingredients that are grown without the use of harmful pesticides or chemical fertilizers. These snacks are often healthier options as they contain fewer additives and are free from harmful chemicals. Organic snacks include fruits, vegetables, nuts, and seeds, among others.
When it comes to choosing the right snack, it's essential to read the ingredients label. Choosing snacks with fewer ingredients is often the healthier option. Look for snacks that are labeled organic, non-GMO, and free from artificial flavors and preservatives.
Snacks that are minimally processed are also a great choice. Instead of reaching for inorganic snacks like chips or candy, consider snacking on organic options such as carrots, hummus, dates, or fresh fruits. These options are not only healthier but also offer more nutritional value to the body.
Selecting organic snacks over inorganic ones promotes a healthy lifestyle. Reading labels and choosing natural snacks can reduce the health risks of inorganic snacks.
Small changes like these can have a significant impact on our overall health and well-being, helping you lose weight fast.
Read Also: Why You May Not Be Seeing Weight Loss Results
Closing Thoughts
Choosing healthier snack options can be a challenging task, but it's not impossible. By comparing different options and choosing those with fewer ingredients and more natural and organic components, we can make better choices for our health.
Remember to set your own rules and boundaries and strive for progress, not perfection. Stick with these choices, you will be able to lose weight fast, and feel successful in your journey towards a healthier lifestyle. 
---
Ready to lose weight fast? Check out our weight loss challenges to get in shape, tone your muscles—from eating healthy to staying active, you'll get everything you need to achieve your fitness goals.