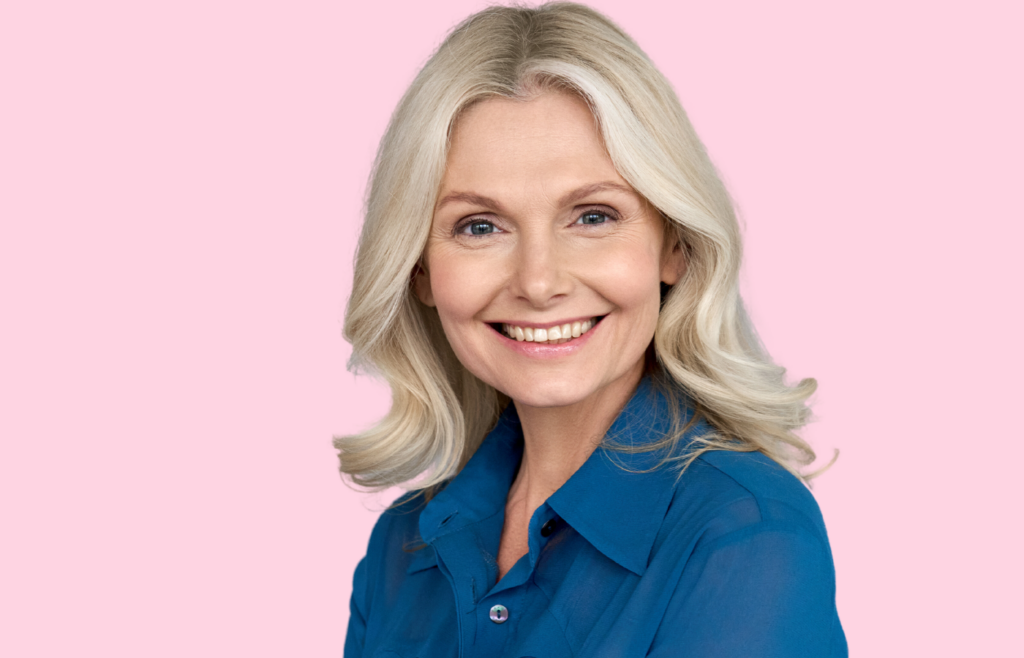 It's time to embrace the evolution of your wardrobe and tackle those pesky hot flashes with style and panache.
After all, who says dressing for menopause has to be boring or frumpy?
Menopause, often accompanied by hot flushes, night sweats, and unpredictable mood swings, can make dressing up feel like a daunting task.
But fear not, fabulous ladies, for we have cracked the code to staying chic and comfortable during these tumultuous times.
If you're looking for the perfect mix of style and practicality during this life transition, I've got you covered. These tips will help you dress stylishly for a cool and confident YOU.
Thus, here are the tips you need to know about how to dress for menopause's changing shape, choose fabrics for comfort and breathability, and explore clothing styles for optimal comfort.
Understanding hot flashes during menopause
Hot flashes affect 75% of women during menopause. They cause sudden warmth in the face, neck, and chest.
Sweating, redness, and a fast heartbeat may accompany this. Hot flushes can last from a few seconds to several minutes and vary in frequency and intensity among women. They can occur daily or occasionally in women.
Menopause-related estrogen decline is thought to cause hot flashes. Hormonal changes can affect the body's temperature regulation, causing sudden heat. Thus, choosing comfortable clothes during menopause can help you manage hot flushes.
READ ALSO: Everything You Should Know About Perimenopause: Symptoms, Diet, Bloating, Weight Loss and More!
Menopausal Style Solutions for a Cool and Confident You
When it comes to clothing styles for menopause, the key is to find pieces that offer both comfort and style.
Here are some tips for clothing styles that can help you stay cool and look great during this transitional period.
These tips will help you know how to camouflage belly fat, manage sweat, stay cool and comfortable, and find inspiration in this Vogue feature.
Choose Breathable Fabrics + one other option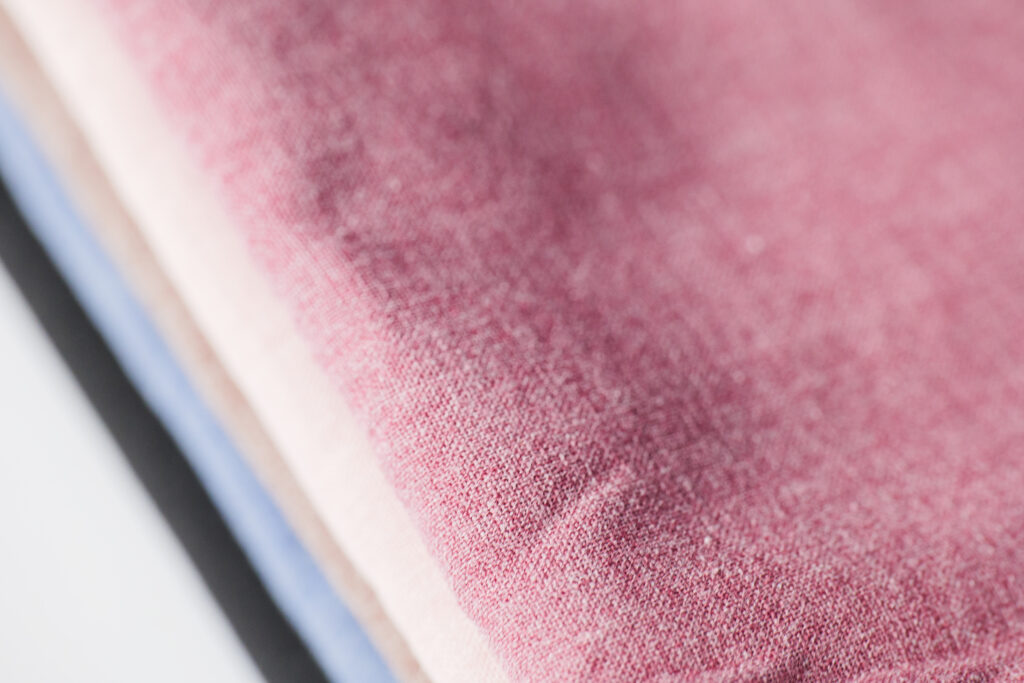 Lightweight, breathable fabrics like cotton, linen, wool, and bamboo help regulate body temperature. Better air circulation makes these natural materials cooler and more comfortable. They are also hypoallergenic and have a natural ventilation function.
When selecting garments, avoid synthetic fabrics like polyester, which can trap heat and exacerbate hot flashes.
While it may seem counterintuitive, polyester or nylon blended fabrics can help menopausal women manage heat. Check your activewear, particularly moisture-wicking pieces.
Nylon and polyester blends can help with menopause and hot flashes. Most sportswear is made from these blended fabrics, known as "smart fabrics," which wick moisture away from the body and keep you cool. Menopause clothing usually uses advanced nylon technology.
---
Recommended: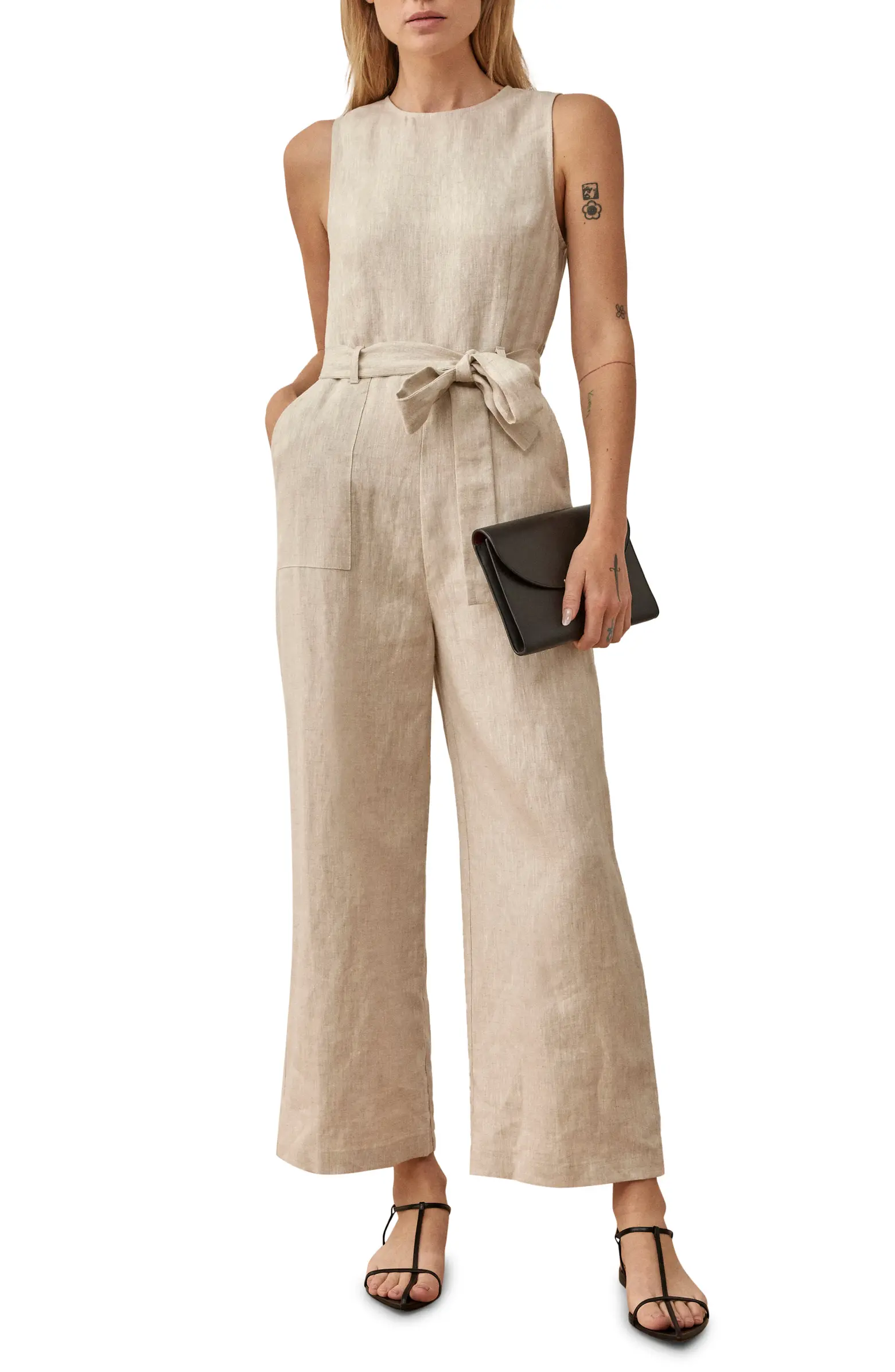 Smooth darts bring a tailored feel to this linen jumpsuit with a belted waist and wide legs.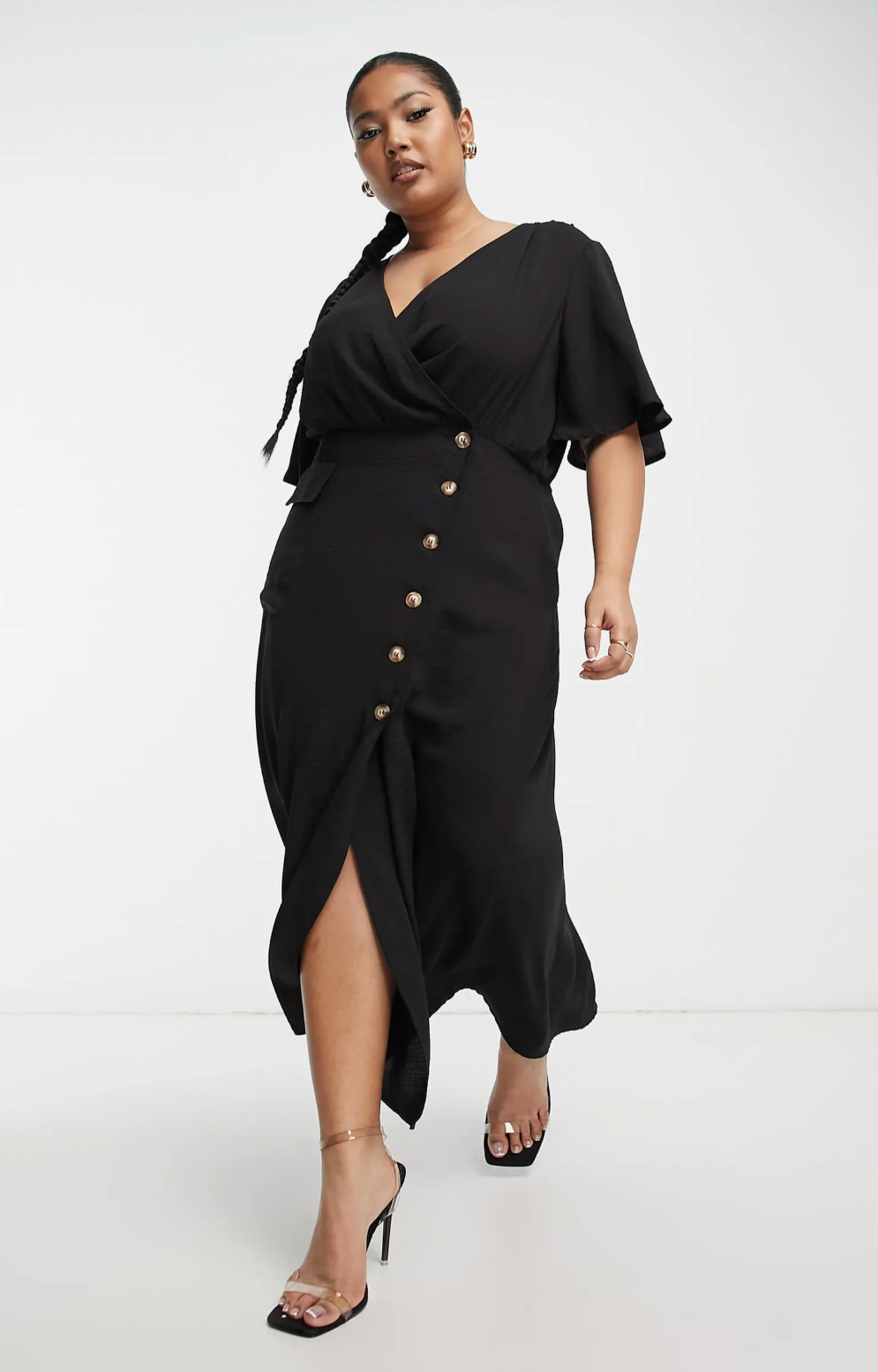 Fluttery sleeves frame this lovely wrap dress with a button-up closure…
---
Embrace Layers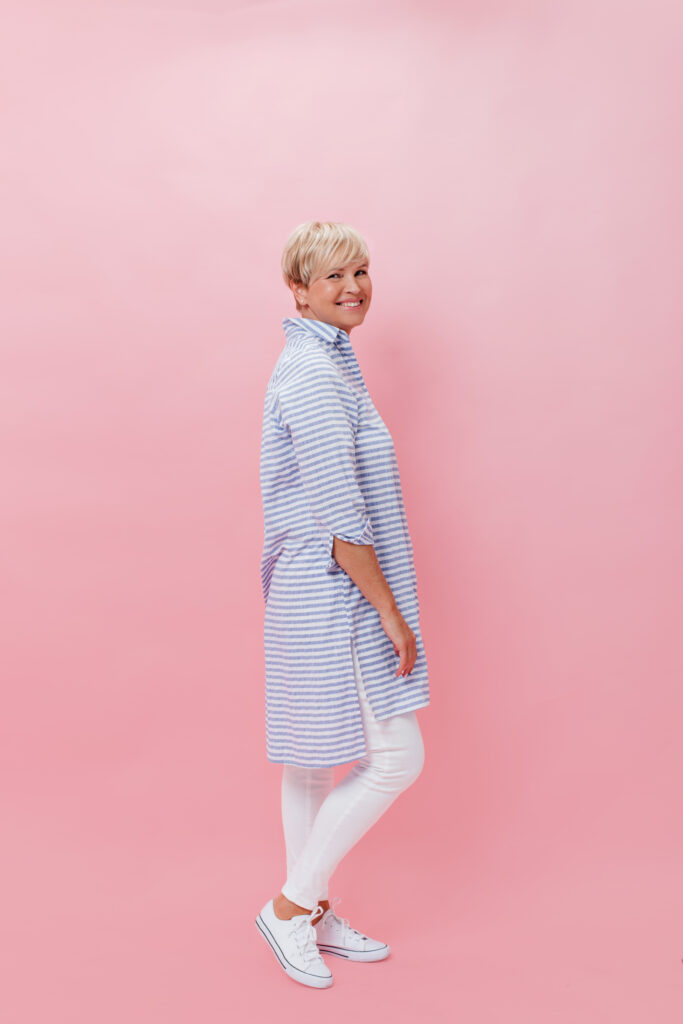 Mastering layering is the key to dressing for menopause. Wearing multiple lightweight layers lets you adjust your outfit to your body's needs.
Here are some tips for dressing in layers during menopause;
Start with a base layer: You'll stay dry and comfortable in a moisture-wicking tank top or camisole. Choose a neutral one for versatility or a bright one to stand out.
Add a lightweight blouse or shirt: Choose a button-down style for easy opening and removal. Choose cotton or silk for breathability.
Finish with a stylish outer layer: A chic blazer or cardigan can complete your outfit and add insulation. For a coordinated look, choose pieces in complementary colors and patterns.
---
Recommended: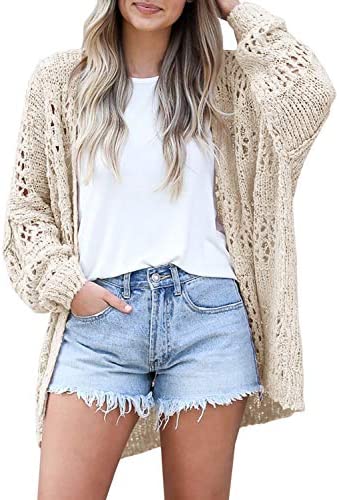 This loose fit knit cardigan has open front, batwing long sleeve, boho and breathable mesh.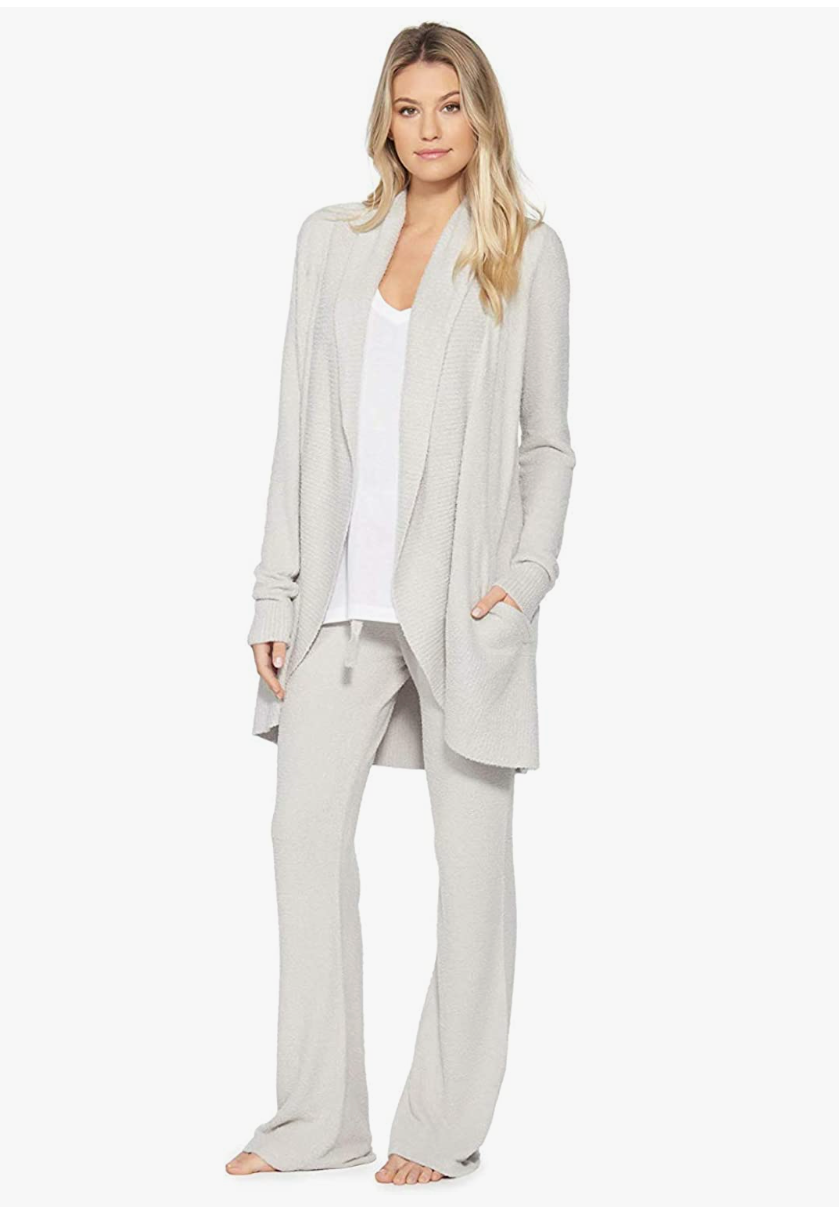 Cardi features open front design with two inset pockets and a cozy ribbed shawl collar.
---
Invest in Quality Undergarments and Sleepwear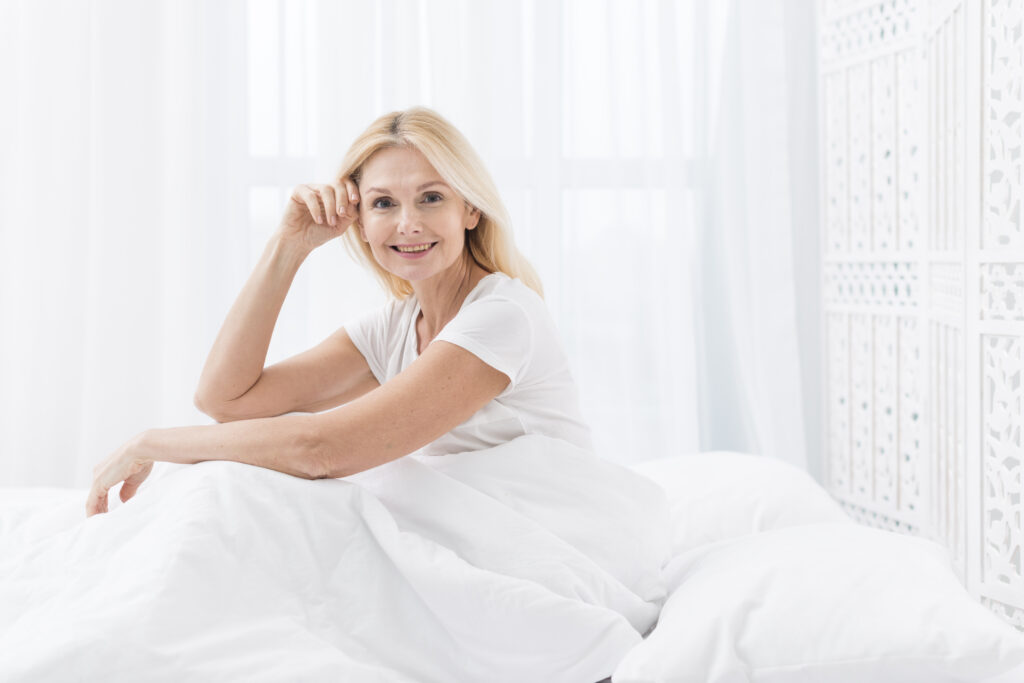 Underwear and sleepwear are often overlooked when dressing for menopause, but they're crucial to your comfort. For hot flushes and night sweats, choose the right materials and styles.
For comfortable underwear, choose moisture-wicking cotton or bamboo. Avoid synthetic materials, as they can trap heat and exacerbate hot flushes. Choose seamless, non-restrictive styles to avoid skin irritation. Look for brands that specialize in menopause-friendly lingerie with moisture-wicking fabrics and mesh panels for airflow.
Sleep in lightweight, breathable fabrics like cotton, linen, or silk to regulate your body temperature. Loose-fitting nightgowns or pajama sets allow airflow and don't trap heat.
Accessorize with Scarves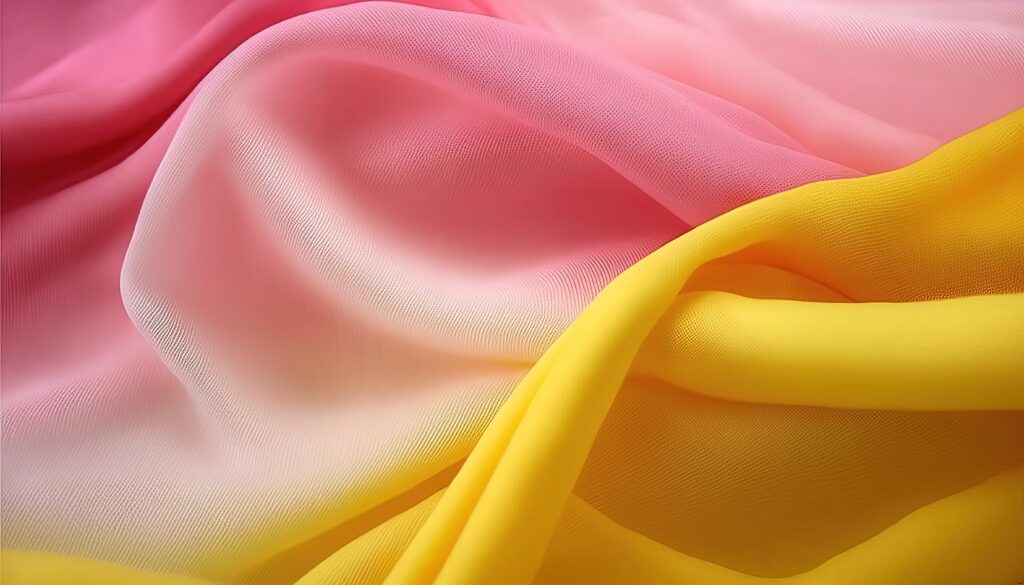 Scarves are stylish and useful during menopause. A lightweight scarf can add warmth when needed and be removed when too warm.
Scarves in different colors, patterns, and materials can complement your wardrobe and style.
During menopause, bold statement jewelry, colorful scarves, and stylish handbags can elevate your look. 
Don't Forget Your Legs and Footwears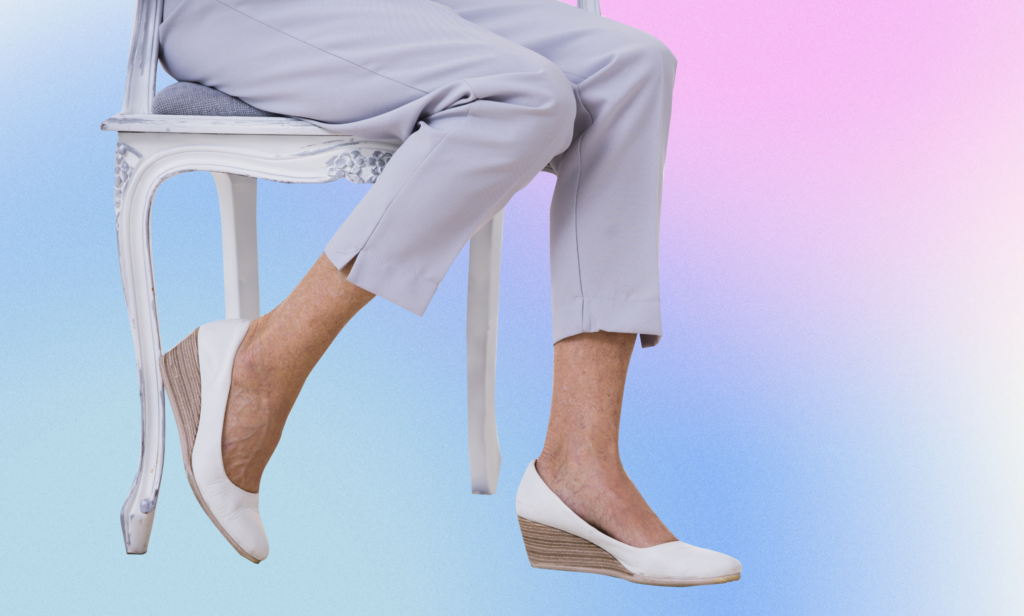 Legwear lets you layer and stay comfortable. You can layer skirts and dresses with tights, leggings, and lightweight trousers. Choose breathable fabrics and looser styles to avoid heat.
Your shoes can affect your overall comfort. Choose leather, canvas, or mesh over synthetic materials that can overheat your feet. If you have hot flashes, wear slip-ons or shoes with adjustable straps.
---
Recommended:
---
Camouflaging Belly Fat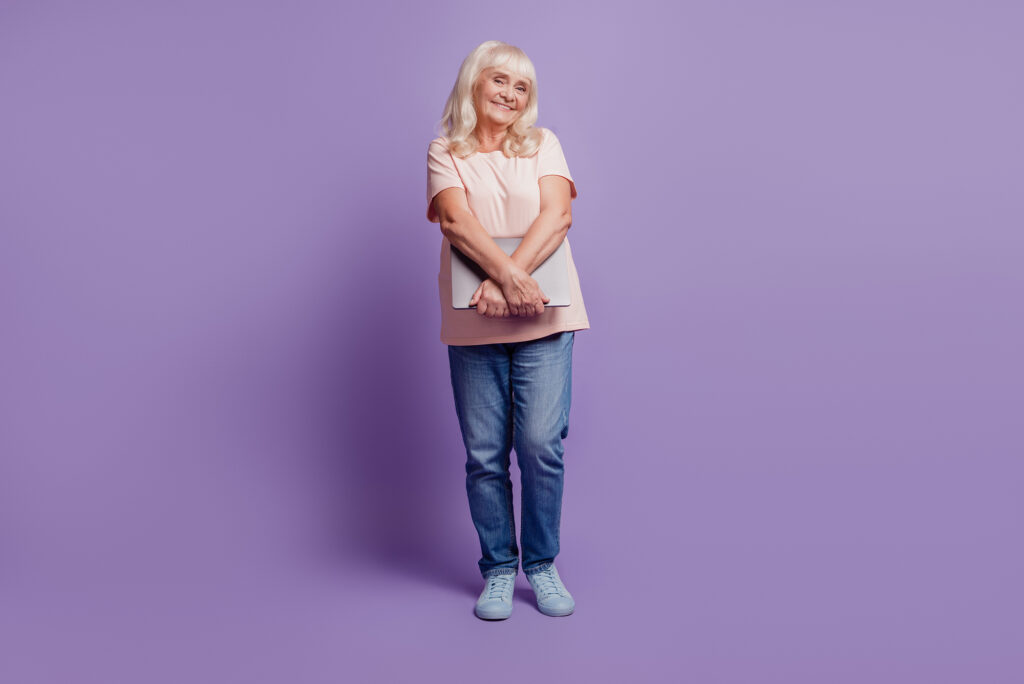 Menopause may cause some women to gain weight around their midsection. However, this doesn't mean you have to compromise on style. Use these strategies to flatter your figure while looking chic:
Choose empire waist or A-line dresses. These silhouettes highlight your narrowest waist, drawing attention away from your stomach.
Wear tunic tops and flowy blouses. Loose tops are comfortable and stylish because they don't cling. Use slim-fitting pants or leggings to balance the silhouette.
Try high-waisted bottoms. High-waisted pants, skirts, or shorts can define your waist and lengthen your figure. For comfort, choose stretchy styles.
Use color and pattern strategically. Dark colors, vertical stripes, and small, evenly spaced patterns slim you. Avoid horizontal stripes and bold prints that emphasize the belly.
Layer with long cardigans or jackets. Long, open-front cardigans or jackets can lengthen your silhouette and draw attention away from your midsection.
Pro tip: Wear tight on top and loose on bottom or loose on top and tight on bottom to create harmony in your outfit.
READ ALSO: Best Dresses To Hide Belly for Women Over 50
Be Mindful of Fabrics That Show Sweat
It's important to consider perspiration and fabric during menopause. Silk is breathable and lightweight, but it can show sweat marks, making you feel self-conscious.
Choose darker colors. Darker colors don't show sweat marks as much as lighter ones. Sweat stains are less noticeable in black, navy, or charcoal.
Opt for moisture-wicking fabrics. Polyester traps heat, so avoid it. However, moisture-wicking fabrics can keep you dry and comfortable. Look for fashionable sportswear or athleisure brands that offer moisture-wicking clothing.
Consider prints and patterns. Wearing prints or patterns can hide sweat marks. Choose designs with a variety of colors and tones to conceal moisture stains.
Carry a lightweight cover-up. Keep a stylish, lightweight jacket or cardigan on hand to cover up any sweat marks. This can help you feel more confident and put-together in any situation.
Find a Style Muse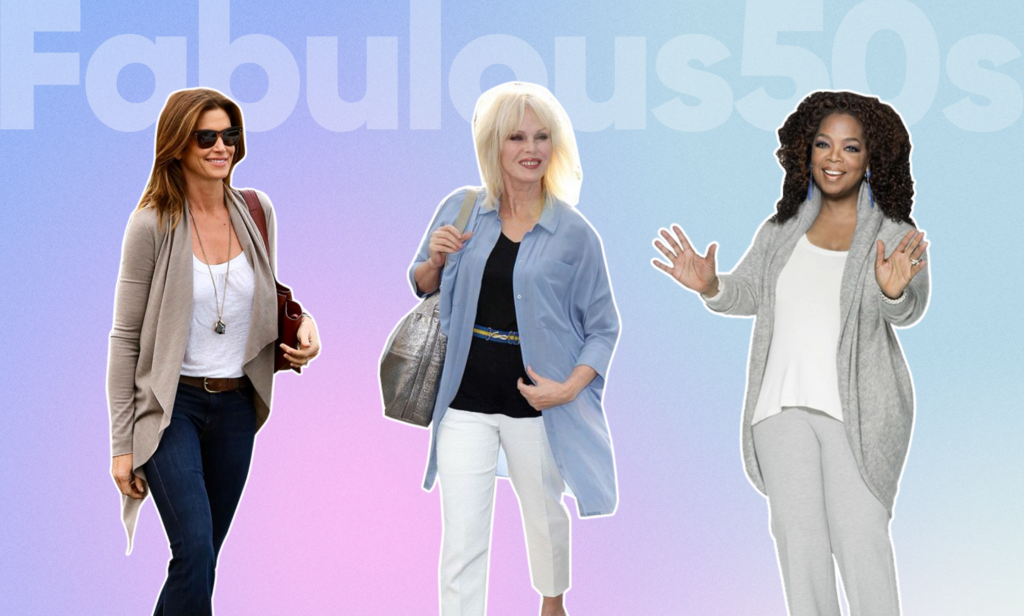 Finding a style muse can be a great way to get inspired and discover outfit ideas that suit your body type and personal taste. Find a celebrity your age who has a similar body type to you and whose style you admire.
For ideas, search Google. Enter the celebrity's name followed by "street style" into Google and scroll through the images that appear. Take note of the outfits she wears, the colors and patterns she selects, and how she accessorizes her looks.
Study the elements you love. Take note of any aspects of her outfits that you like, such as the silhouette, layering techniques, or fabric choices. This can help you find trends or styles to incorporate into your wardrobe.
Adapt her style to your needs. Remember that while you can find inspiration in a celebrity's style, you must adapt it to your own needs and preferences. When reinterpreting their outfits, consider comfort, lifestyle, and menopause challenges.
READ ALSO: Over 50 Style Tips From Celebrity Stylists
Bonus Tips for Staying Cool and Comfortable
Besides clothing, there are many practical and fashionable ways to stay cool and comfortable during menopause.
Carry a battery-powered fan. A small, portable fan can instantly relieve a hot flash. Look for options that are stylish and easy to put in your bag and pull out when you need them.
Carry blotting papers. Blotting papers remove oil and sweat from your face discreetly. Carry a pack in your purse for daily touch-ups.
Carry a touch-up foundation for melting makeup. Makeup can wear off or look uneven due to hot flashes and sweating. For touch-ups on the go, carry a compact or travel-sized foundation or powder.
Wear your hair off your neck to stay cool. Try ponytails, buns, or braids to keep your hair off your neck. These styles make hot flashes more bearable.
Avoid carrying bulky handbags. Large, heavy bags can trap heat and be uncomfortable to carry. To avoid bulkiness and free your hands, choose smaller, lighter bags or crossbody styles.
READ ALSO: 10 Makeup Tips For Menopausal Skin Changes For Women Over 50
How to dress for menopause's changing shape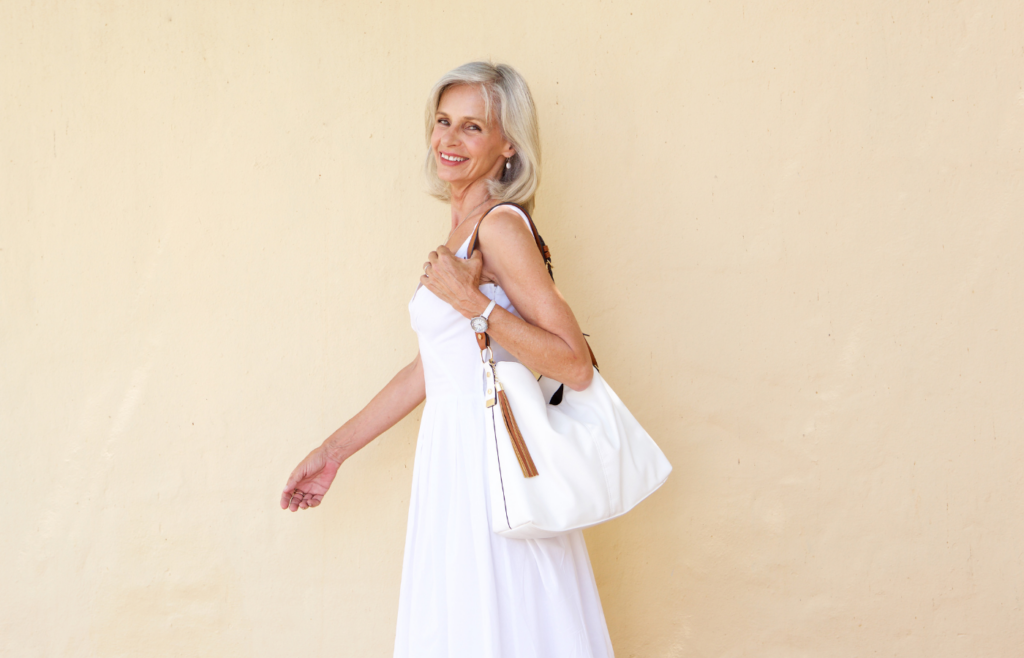 Your body may change during menopause. This is due to hormonal fluctuations, which can cause abdominal weight gain. It's important to dress for these changes and feel confident.
Start with looser clothes. As your body changes, this will help you relax. Choose stretchy clothes to accommodate your changing figure and provide comfort. Choose flattering clothes like A-line skirts, wrap dresses, and tailored jackets.
As your breasts change during menopause, consider updating your bra size. A well-fitted, supportive bra is essential for comfort and appearance. Finally, check your pants and skirt waistbands. Choose elastic or adjustable waistbands to accommodate waistline changes.
Closing Thoughts
It's easy to dress for menopause. You can stay stylish and comfortable during this transitional period by understanding your body's changes and adapting your wardrobe. Choose comfortable, lightweight fabrics and styles that flatter your changing shape.
Menopause is natural, so embrace the changes and dress confidently. You'll be better equipped to handle this new chapter in your life if you take the time to curate a wardrobe that works for you.
♡ Love ♡,
Schellea
---