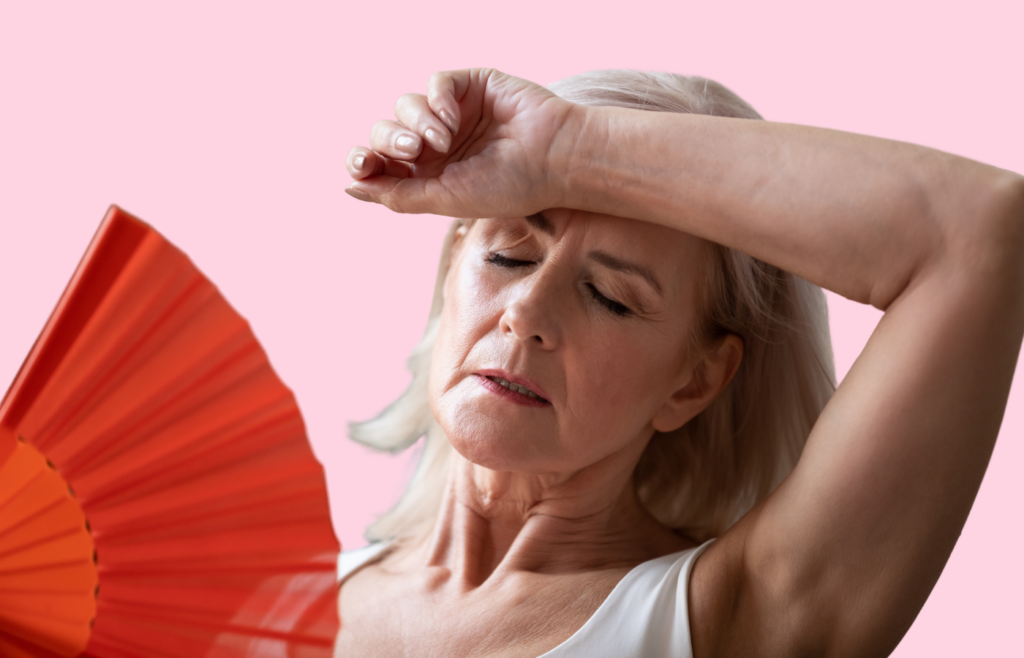 Hormonal imbalance is more common than you might think, and it can wreak havoc on your physical and emotional well-being.
It occurs when there is too much or too little of a hormone in your bloodstream, and these chemical messengers play a crucial role in controlling everything from growth and metabolism to mood and reproduction.
Hormonal imbalances affect many areas of your life. If you think you have a hormonal imbalance, know the signs and symptoms. You can restore balance and improve your health by addressing these issues early on.
Thus, let's explore the signs of hormonal imbalance, how they can affect your health, and how to treat them.
Symptoms of hormonal imbalance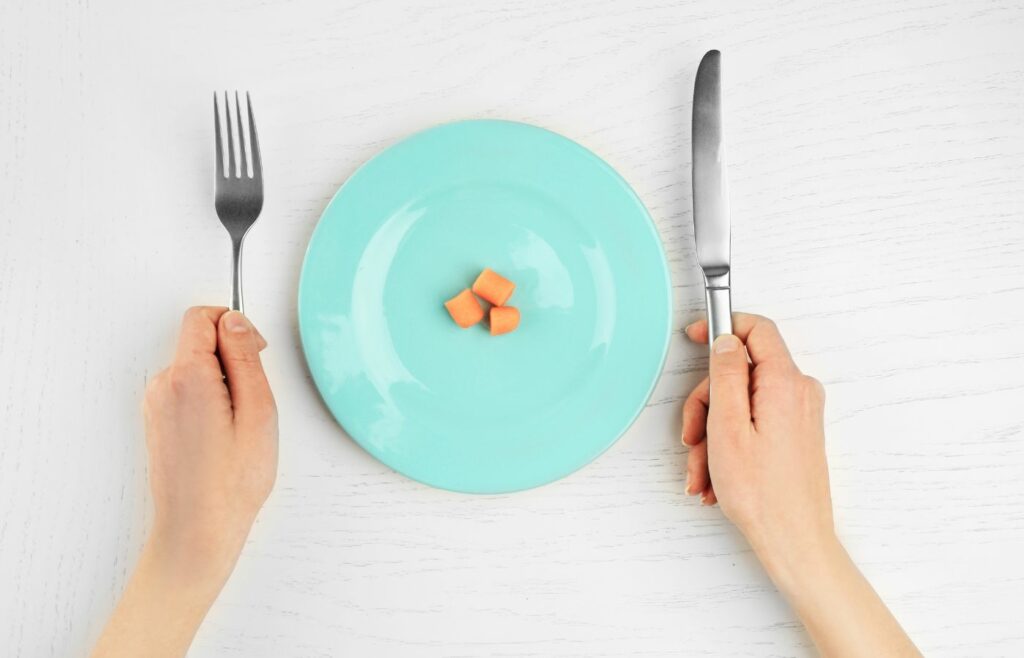 The symptoms of hormonal imbalance vary depending on which hormones are at play, but the most common symptoms of hormonal imbalance are:
Changes in appetite or weight
Skin problems– e.g., acne, dry skin
Gastrointestinal issues
Fatigue
Mood changes
Hair loss/thinning
Sleep problems
Headaches
Thirst
Women with hormonal imbalance may also experience:
Menstrual changes
Loss of libido
Vaginal dryness
Hot flashes
Night sweats
Brain fog
Breast tenderness
Infertility
Bloating
READ ALSO: How You Can Find Balance During Menopause Over 50
Types of hormonal imbalance
There are over 50 different hormones in the human body, but hormonal imbalances most often involve estrogen, insulin, testosterone, and/or cortisol.
Estrogen
Estrogen is one of the primary sex hormones in females. In addition to other things, it regulates menstruation and maintains the female reproductive system.
It works in conjunction with progesterone, the other female sex hormone. Too little progesterone can lead to unopposed estrogen or estrogen dominance.
Insulin
This hormone helps the body convert glucose (sugar) into energy. But obesity, old age, and health conditions like diabetes can cause insulin resistance.
When the body becomes insulin resistant, it starts converting glucose into fat. Insulin resistance is associated with a host of medical problems such as heart disease and fatty liver disease.
Testosterone
Testosterone is often labeled the male sex hormone, but women have testosterone, too. Testosterone imbalance can be caused by insulin resistance, as excess insulin triggers the ovaries to produce more testosterone.
Some medical conditions such as polycystic ovarian syndrome, or PCOS, are also associated with high testosterone in women. 
Cortisol
This is often called the "stress hormone." But in addition to controlling the body's stress response, cortisol also regulates the sleep-wake cycle, metabolism, blood pressure, and blood sugar.
Chronic stress can lead to a cortisol imbalance. In women, this can then lower levels of progesterone, making estrogen dominance more likely.
Estrogen Dominance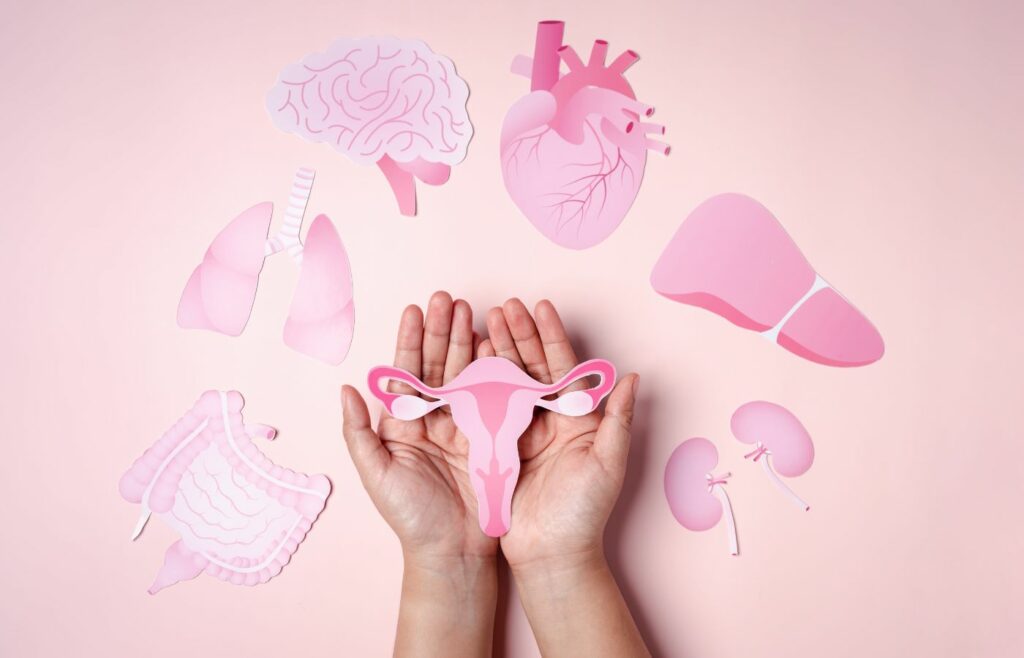 Estrogen dominance occurs when there is too little progesterone and too much estrogen in the body. Estrogen dominance can be caused by certain medications, exposure to synthetic xenoestrogens, or hormonal changes in the body during menopause.
In addition, there are lifestyle factors that contribute to estrogen dominance. For example, alcohol impairs the body's ability to metabolize excess estrogen, and obesity exacerbates estrogen dominance since body fat secretes estrogen. 
Symptoms of estrogen dominance include bloating, weight gain, anxiety, mood swings, and periods that are abnormally heavy or light. Estrogen dominance can also cause uterine fibroids or fibrocystic lumps in the breast tissue.
The treatment for estrogen dominance depends on the underlying cause of the imbalance. Your doctor can adjust your birth control or hormone replacement therapy, or s/he may prescribe a different medication altogether.
Dietary and lifestyle changes can also be effective treatments for estrogen dominance. For example, your doctor might recommend eating an anti-inflammatory diet, reducing stress, and/or limiting alcohol consumption.
Cortisol Imbalance
Cortisol is a hormone that is secreted by the adrenal glands and regulates several key systems in the body, most notably the stress response. When we are in danger, cortisol engages the "fight or flight" system, enabling us to respond appropriately.
When the danger has passed, the body reregulates to homeostasis and cortisol levels drop. However, in modern society, many people are under chronic stress, which can lead to a cortisol imbalance. High cortisol levels can also be caused by excess estrogen or certain steroid medications.
Symptoms of high cortisol include weight gain, particularly around the abdomen, face, or upper back; digestive issues; high blood pressure; high blood sugar; anxiety or irritability; insomnia; fatigue; and excessive hair growth.
There are medications to help correct a cortisol imbalance, but because of the relationship between cortisol and stress, your doctor will also likely recommend stress management strategies.
These strategies could include exercise, sleep hygiene, meditation or deep breathing, maintaining social relationships, and/or psychotherapy.
It is possible to have low cortisol, also. This is typically referred to as primary adrenal insufficiency or Addison's Disease. Addison's disease requires medical management in the form of steroid medication.
READ ALSO: Everything You Should Know About Perimenopause
How To Treat Hormonal Imbalance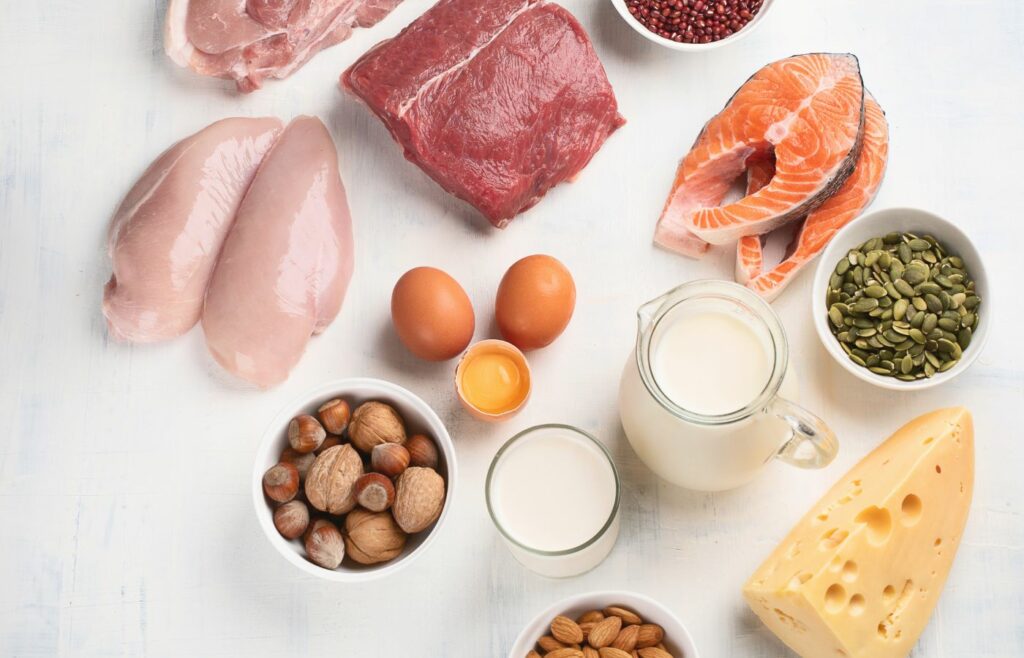 There are blood and saliva tests that can help diagnose hormonal imbalance. Depending on the results of these tests, your doctor may prescribe hormonal replacement therapy or other medications.
There are certain supplements that claim to cure hormonal imbalance, but there is no conclusive evidence that they work.
If your doctor has ruled out illness or injury and you are looking for natural remedies for hormonal imbalance, here are some natural ways to balance your hormones:
Eat protein at every meal
Protein helps the body to produce peptide hormones which control energy, appetite, and metabolism.
Exercise
Exercise reduces insulin levels and boosts hormones involved in muscle growth and maintenance. Check out some of the HIIT and low-impact workouts and challenges created especially for menopausal women on Fabulous50s. These exercises are safe for the back and knees.
Maintain a healthy weight
Obesity is correlated with a variety of hormonal imbalances, including insulin resistance and hypogonadism (reduction in the secretion of sex hormones).
READ ALSO: Avoid These Weight Loss Mistakes Women Over 50 Often Make
Pay attention to your gut
The unique collection of bacteria in our gut, collectively called the microbiome, aids in the breakdown and absorption of nutrients. The microbiome also creates special molecules that regulate metabolism and calorie burn.
Lower sugar intake
Excess consumption of sugar can contribute to insulin resistance and the overgrowth of "bad bacteria" in the gut, leading to issues like constipation, diarrhea, and IBS.
Reduce stress
Chronic stress can lead to cortisol imbalance. High levels of cortisol can lead to weight gain and insulin resistance.
Eat healthy fats
Medium chain triglycerides (MCT's) and omega-3 fatty acids help to regulate cortisol and decrease insulin sensitivity.
Get some sleep
Poor sleep patterns disrupt cortisol, insulin, and other hormones that help to regulate mood and metabolism.
Eat fiber
Fiber is essential for microbiome health, metabolism, and insulin sensitivity. In addition, a diet high in fiber can help to prevent weight gain due to hormone imbalance.
Try the Mediterranean diet
A 2018 study found that women who followed a Mediterranean diet, rich in whole grains, fruits and vegetables, legumes, and nuts reduced their risk of insulin resistance by 28 percent.
READ ALSO: How To Lose Weight for Women Over 50
Closing Thoughts
There are many types of hormones, and when one or more gets out of balance, the symptoms can be disruptive and distressing.
Most women will experience an imbalance at some point in their lives. Women over 50 are especially prone to hormonal imbalance due to menopause.
If you suspect you may have a hormonal imbalance, talk to your doctor. There are also natural ways to keep your hormones balanced, like diet and exercise.