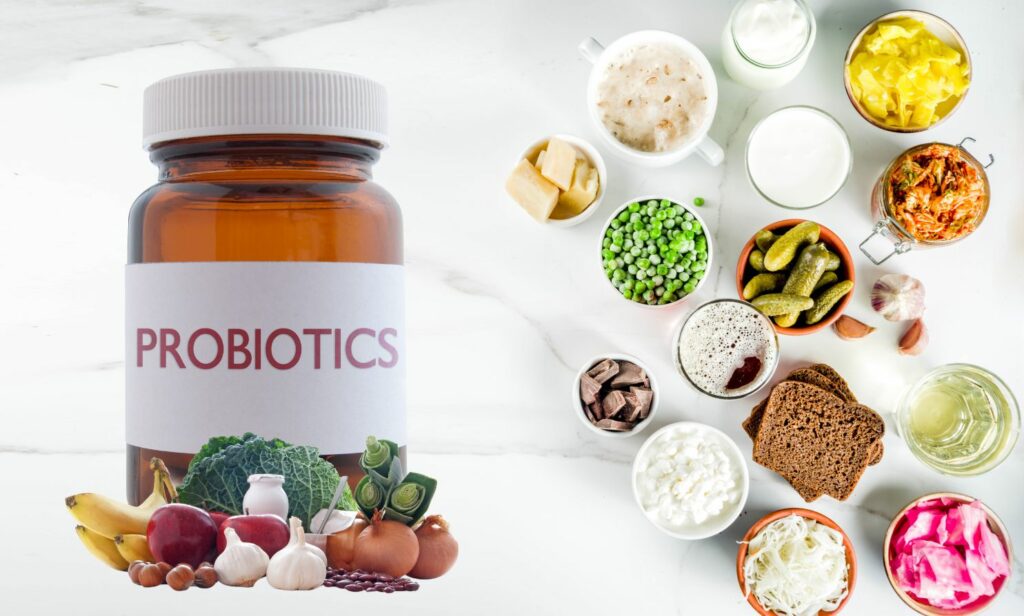 The health and wellness industry has been buzzing about probiotics, your microscopic allies, for a while now. They are good bacteria that live naturally in your gut and help you digest food, absorb nutrients, and keep your immune system working well. These tiny warriors are really important to your overall health.
But there is more. Research shows that probiotics can help with a lot of things, from losing weight to keeping your mind healthy.
But as you age, especially during menopause, the balance of good and bad bacteria in your body can be thrown off. When this happens, probiotics can help you get back to a healthy balance and improve your health.
So, why are these tiny organisms so important, and what do they do in your body? 
According to the World Health Organization, probiotics are "live microorganisms that confer a health benefit on the host when given in adequate amounts." They can help restore the good bacteria in your gut, make digestion better, and even boost your immune system. 
Probiotics are good for your gut, but they can also help your brain, skin, and other parts of your body.
Today, I will be shedding light on the best probiotics for menopause—food or supplement probiotics.
Menopause and Probiotics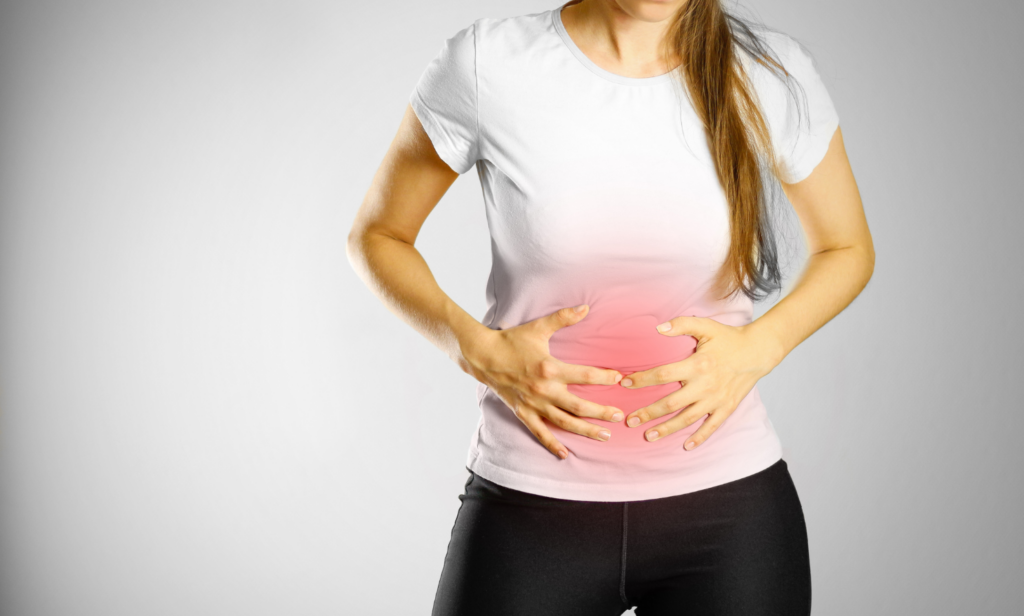 During menopause, your body goes through big changes in hormones, especially a drop in estrogen. This change in hormones can have a lot of effects on your body, like changing the bacteria in your gut.
Your gut microbiome—a community of beneficial bacteria—is vital to your health. This microbiome imbalance can cause digestive issues, weight gain, and infection susceptibility. 
Gut health and menopause are complexly linked by hormones, bacteria, and other factors. Probiotics may help with menopause-related health issues.
The gut microbiome can become unbalanced during menopause, causing harmful bacteria to grow. This imbalance, called dysbiosis, can lead to health problems, such as those that come with menopause. Probiotics can restore this balance and ease menopausal symptoms.
Probiotics may reduce menopausal symptoms like hot flashes. They can also protect bone health during menopause, when the risk of osteoporosis rises. Probiotics also help menopausal women lose weight.
Probiotics can also help increase the number of bacteria in the gut and, as a result, the production of short chain fatty acids (SCFAs) in the gut. This has many health benefits, including better bone health. Women who have gone through menopause can lose less bone mass if they make more SCFAs.
However, probiotics can come from two main sources: food and supplements. But which source is best for women going through menopause? 
Let's take a look at the best probiotic source for menopause between food and supplements. 
READ ALSO: How to Develop A Healthy Relationship With Your Food & Body During Menopause
Food Sources of Probiotics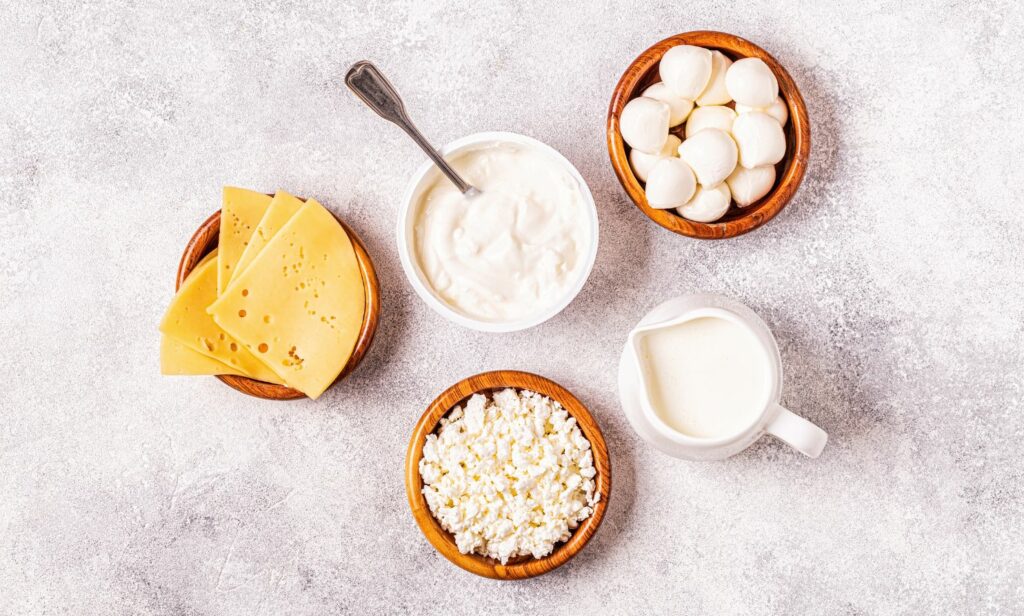 Probiotics are found naturally in many kinds of food, especially fermented foods. Some of these are yogurt, kefir, sauerkraut, kimchi, and Gouda, mozzarella, and cheddar cheeses. You can get more probiotics from these foods, which is good for your gut health.
Fermented vegetables like kimchi and sauerkraut, as well as probiotic yoghurt and kefir, are all examples of probiotic foods. Fermented vegetables are vegetables to which probiotic bacteria have been added and which have been left to ferment the fiber in the vegetables. Lactobacillus species, which are found in these probiotic foods, are important for vaginal health.
Food-based probiotics are good because they are easy to add to your diet. They are also good for your health because they give you important vitamins and minerals. Plus, they have probiotics in them naturally, which makes them a safe and healthy choice.
The amount and types of probiotics in food, on the other hand, can vary a lot. Food's probiotic content can be affected by how it is cooked, how it is stored, and whether or not it has been pasteurized.
So, while probiotics found in food are good for you, they might not contain enough probiotics for therapeutic effects.
READ ALSO: 15 High Carb Foods That Are Incredibly Amazing for Menopause
Probiotic Supplements: What Are They?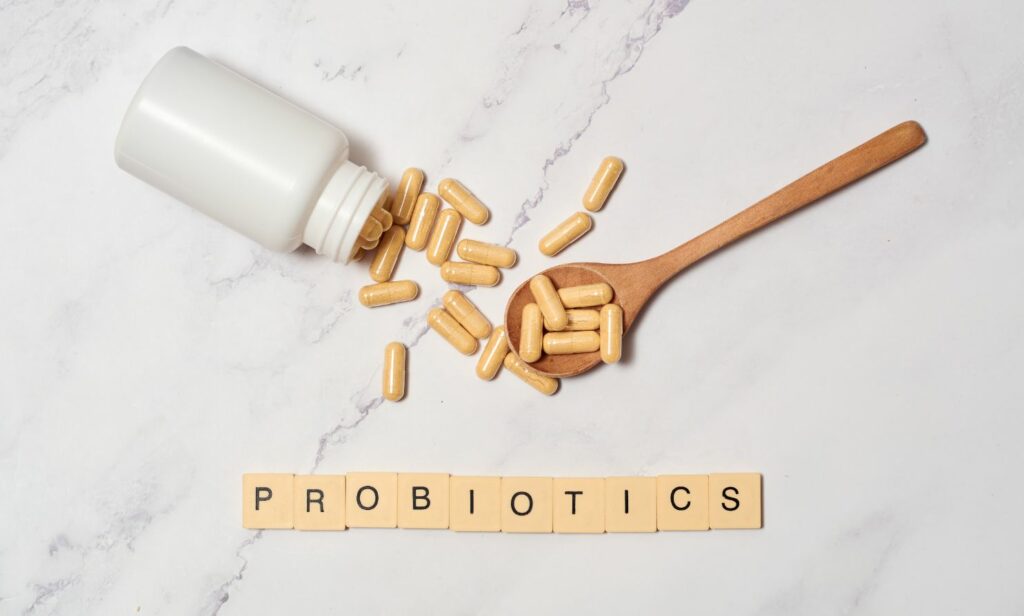 On the other hand, probiotic supplements are specially made products that have a high concentration of probiotics. They come in capsules, tablets, and powders, among other forms. These supplements can give you a higher dose of probiotics than you might get from food. 
The benefit of probiotic supplements is that they are easy to use. You can take them quickly and do not have to worry about making a meal. Also, they often have more than one type of probiotic strain, which gives them a wider range of benefits. Supplements also make dosing more accurate, so you can get exactly the amount of probiotics your body needs.
But not every probiotic supplement is the same. The effectiveness and quality of these products can vary a lot. Similarly, they might not be right for everyone, especially people with weak immune systems.
READ ALSO: Menopause and Estrogen: What Really Goes On With Your Hormones
Probiotic Foods or Supplements for Menopausal Women
Probiotics are supplements or foods that have live bacteria in them. They have been shown to improve insulin sensitivity and metabolic function in women over 50 with higher body weights. They can also help rebalance the vaginal microbiome during menopause, stop hot flashes from happening, and lower the risk of heart problems.
Here are some benefits of both probiotic foods and supplements for menopausal women
Probiotic supplements provide concentrated probiotics. They are especially helpful for menopausal women with gut microbiome imbalances. These supplements may have greater therapeutic effects due to higher probiotic doses.
Food-based probiotics are a great way for menopausal women to improve their health. They not only give you the probiotics you need, but they also have other health benefits. For example, yogurt and kefir have a lot of calcium, which is important for healthy bones during menopause.
Probiotic supplements often contain multiple probiotic strains for a wider range of benefits. They can improve gut health, menopausal symptoms, and immune function. It is important to choose high-quality supplements and consult a doctor before starting a supplement regimen. 
Food-based probiotics can also help make your diet more balanced and varied, which is good for your health as a whole. They can help with digestive problems, keep bones healthy, and might even help with menopause symptoms. Natural probiotics are safe and well-tolerated.
How to Choose the Right Probiotics for Menopausal Women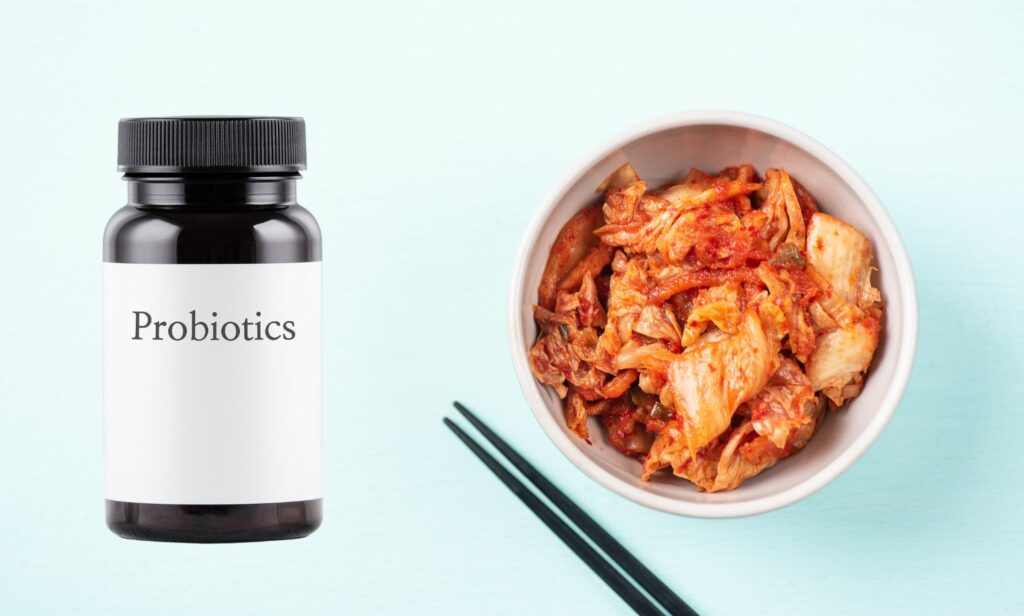 It is important to consider your needs and health goals when choosing probiotics for menopausal women. Food-based probiotics may be the best option for a natural and holistic approach. They add nutrients to your diet and are easy to add.
If you want to be as healthy as possible, you should eat a variety of probiotic foods, prebiotic fiber, and polyphenols. Fermented vegetables like kimchi and sauerkraut have all three (probiotics, prebiotic fiber, and polyphenols), so you get more of the benefits. 
However, if you have serious menopause-related health issues, probiotic supplements may be better. They provide a concentrated dose of probiotics and more benefits.
But keep in mind that when you take a supplement, it goes straight to your stomach and skips part of your digestive tract, which starts in your mouth. This means that the probiotic only helps part of your digestive system.
Always choose high-quality products from reputable manufacturers and consult a healthcare provider for personalized advice.
Closing Thoughts
Food and supplement probiotics are beneficial for menopausal women.
Food-based probiotics are natural and holistic, while supplements provide a concentrated dose. The best source depends on your needs and health goals.
Remember that probiotics are only one part of menopause management and overall health.
A balanced diet, regular exercise, and a healthy lifestyle are essential. Always consult a doctor before starting a new diet or supplement regimen.
Here's to your health!
♡ Love ♡,
Schellea