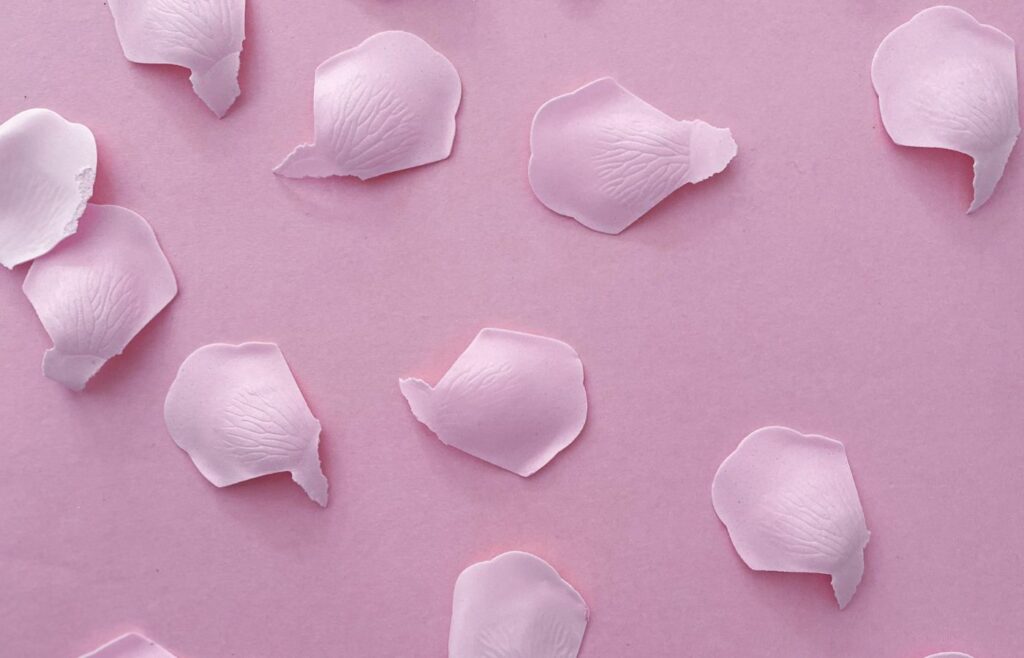 Most women know about the physical changes of menopause, but few know about the hormonal changes.
Hormones regulate mood, energy, and sexuality. As you go through menopause, it's important to understand how these hormones—particularly estrogen—impact your health.
During menopause, the ovaries gradually stop producing estrogen and progesterone. This process starts several years before menopause, during a time called perimenopause. Hormonal imbalances are common during perimenopause, which can last months or years. 
Today, we'll discuss estrogen's role in menopause, hormonal changes, and ways to support hormonal balance and relieve symptoms.
When you understand menopause's hormonal changes, you can best prepare for it and make good health decisions. The more you know about menopause and estrogen, the better you can manage your hormones.
Understanding Estrogen's Role in Menopause
The ovaries' production of estrogen is essential for female reproduction. It controls the menstrual cycle, reproductive organ health, and secondary sexual characteristics. Estrogen is also important for bone health, mood regulation, and cardiovascular health.
Depending on the time of your life, your body makes different types and amounts of estrogen to keep things in balance. Estrogen will have an impact on your overall health for the rest of your life. In fact, estrogen does a lot more than you might have imagined.
Before menopause, women's estrogen levels are 45–854 pmol/L. It drops below 100 pmol/L during and after menopause.
This estrogen level drop during menopause causes physical and emotional symptoms. Due to the ovaries' decreased function, estrogen production naturally decreases with age. As estrogen levels drop, menopause symptoms arise due to hormonal imbalance. 
During a normal cycle, estrogen and progesterone levels are balanced. As a woman approaches her mid-30s or early 40s, her progesterone levels drop and her ovaries produce less estrogen.
Thus, women may notice changes in their periods. They could occur more or less often, last longer or shorter, or weigh more or less. Women rarely have periods during perimenopause.
After perimenopause, estrogen drops sharply, causing hot flashes, vaginal dryness, and memory issues like forgetfulness. In this case, periods may be lighter and occur less often.
It's important to remember that hormonal changes are normal during menopause. Understanding menopause hormones and their roles can help you maintain hormonal balance and reduce symptoms.
READ ALSO: Everything You Should Know About Perimenopause
Symptoms Associated with Estrogen Imbalance
Menopause can cause physical and emotional symptoms due to estrogen decline. Estrogen imbalance causes these symptoms:
Hot flashes
Sudden feelings of heat, often accompanied by sweating and a fast heartbeat. Hot flashes are one of the most common signs of menopause. They may be caused by a decrease in estrogen levels. Experiencing cold flashes? Find out what's all about.
Night sweats
Similar to hot flashes, night sweats are times when you sweat a lot during the night. These things can make it hard to get a good night's sleep and make you tired and irritable.
Vaginal dryness
Estrogen helps keep the tissues in the uterus healthy and moist. During menopause, when estrogen levels drop, many women have dry vaginal tissue, which can be uncomfortable and painful when they are sexually active.
Mood swings
When estrogen levels change, it can affect the production of neurotransmitters like serotonin, which helps control mood. As a result, many women go through menopause with mood swings, anxiety, and depression.
Sleep disturbances
Hormonal imbalances that happen during menopause can make it hard to fall asleep, stay asleep, or sleep well. This can lead to tiredness and a decreased ability to deal with stress.
Knowing the different signs of an estrogen imbalance that can happen during menopause can help you spot potential problems and get the right treatment. 
READ ALSO: How You Can Find Balance During Menopause Over 50
Why Hormone Balance is Important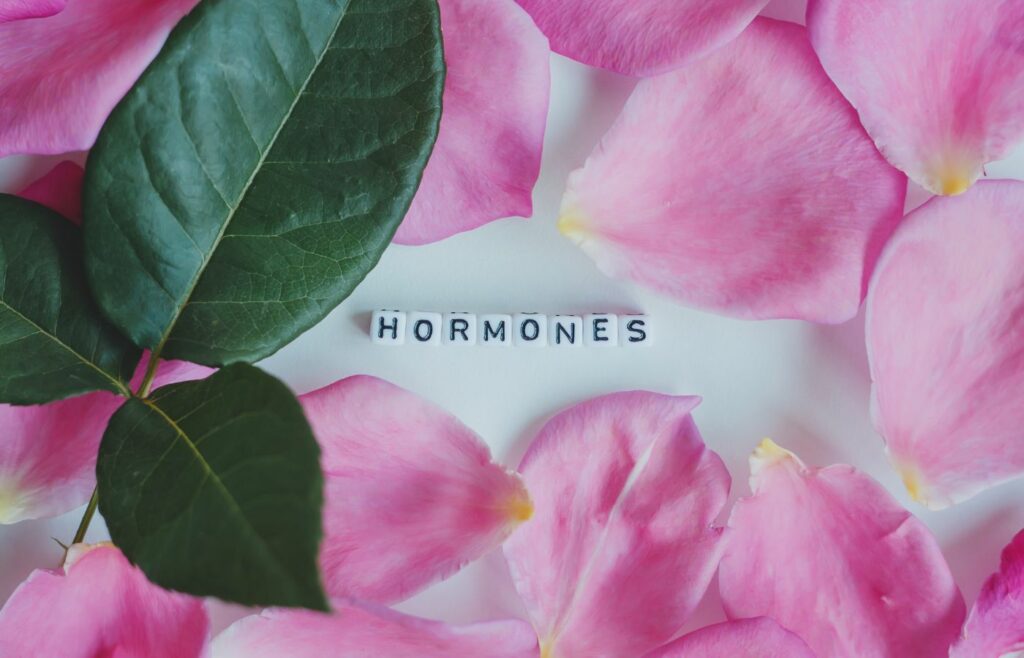 Keeping your hormones in balance is important for your health and well-being as a whole.
When hormones are in balance, the body works at its best, and you are more likely to feel your best. But when hormones are out of balance, like during menopause, it can cause a number of health problems.
Hormonal imbalances can affect many parts of your health, including how you feel, how much energy you have, how well you sleep, and how well you can make love. 
Furthermore, hormonal imbalances can increase the risk of certain health conditions such as osteoporosis, heart disease, and certain cancers. 
During the menopause transition, you can support your overall health and well-being by addressing hormonal imbalances and working to maintain hormonal equilibrium.
READ ALSO: Signs You Have a Hormonal Imbalance and How To Treat It
Natural Ways to Support Estrogen Levels
There are several natural ways to support estrogen levels and promote hormonal balance during menopause. Some of these strategies include:
Eating a balanced diet: A diet full of whole foods like fruits, vegetables, whole grains, lean proteins, and healthy fats can give you the nutrients you need to keep your hormones in balance.
Regular exercise: Being physically active on a regular basis can help control hormone levels, improve your mood, and improve your overall health. Try Cardio training. Consider performing exercises like squats, lunges, and push-ups with weights or resistance bands. 
Stress management: Stress management is important because long-term stress can make hormone levels worse and make menopause symptoms worse. Stress-reduction techniques such as meditation, yoga, or deep breathing exercises can aid in hormonal balance. 
Herbal supplements: Some herbs, like black cohosh, red clover, and dong quai, might help ease the symptoms of menopause and keep hormones in balance. But it's important to talk to a doctor or nurse before starting any new supplement plan.
Hormone-balancing foods: Foods that help balance hormones include flax seeds, soy products, and cruciferous vegetables. These foods contain phytoestrogens, which can help keep estrogen levels in the body at a healthy level.
READ ALSO: 5 Top Foods to Deal With Menopause Symptoms
Hormone Replacement Therapy: Pros and Cons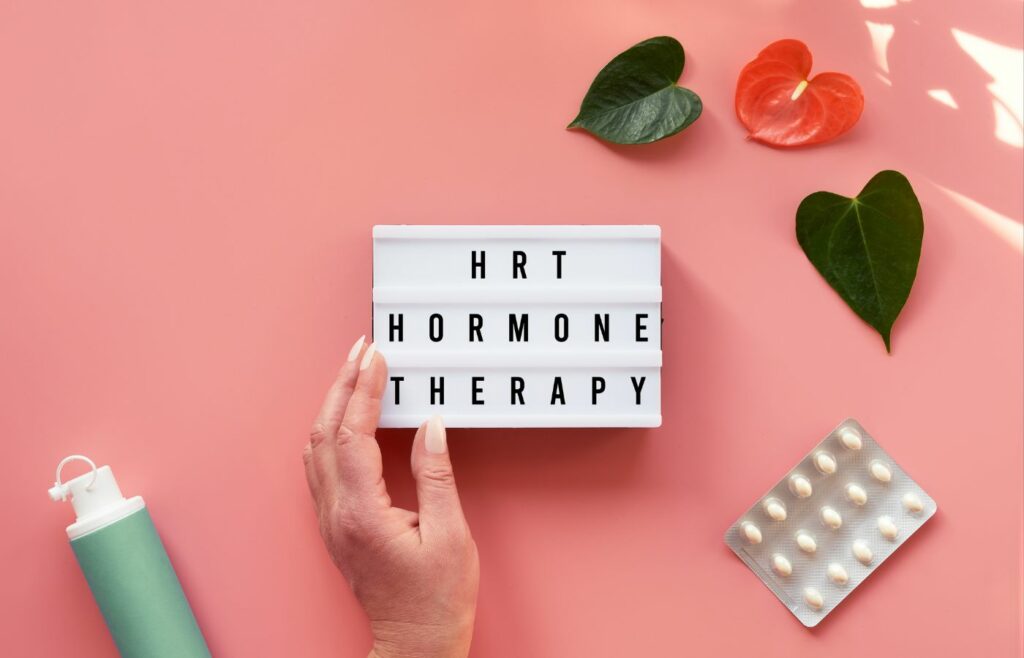 Hormone replacement therapy (HRT) is a medical treatment that uses hormones to treat menopausal symptoms. 
HRT may involve the use of estrogen alone or in combination with progesterone. HRT can help with menopause symptoms, but it does come with some risks.
Estrogen is thought to be good for heart health, including lowering the risk of getting heart disease. When started early during menopause, hormone replacement therapy may help keep cholesterol levels in a healthy range, improve the way blood vessels work, and lower the risk of heart problems.
One of the main risks of HRT is that it makes you more likely to get breast cancer. Furthermore, HRT can increase the risk of blood clots, stroke, and heart disease.
However, for some women, the benefits of HRT may outweigh the risks, especially if they are suffering from severe symptoms that are affecting their quality of life.
Hormone replacement therapy can have a number of side effects, such as sore breasts, bloating, nausea, headaches, changes in mood, and bleeding in the uterus.
Most of the time, these side effects are temporary and go away as the body gets used to the treatment. But for some people, they can be a source of discomfort.
It's important to talk to your doctor about the pros and cons of HRT and make an informed choice about whether or not this treatment is right for you.
Closing Thoughts
Menopause is a normal part of a woman's life that all women experience. Although the hormonal changes that occur during menopause can be difficult, there are many things you can do to help keep hormones in balance and relieve symptoms.
If you understand the role of estrogen in menopause, the hormonal changes that happen, and the different ways to support hormonal balance, you can take charge of your hormonal health and make smart decisions about your treatment options.
Whether you use natural remedies or go to the doctor, the most important thing is to accept that you are going through menopause and help your body through this natural stage of life.
Remember that menopause is not a sign of aging but rather a new stage of life with new opportunities for growth and self-discovery.