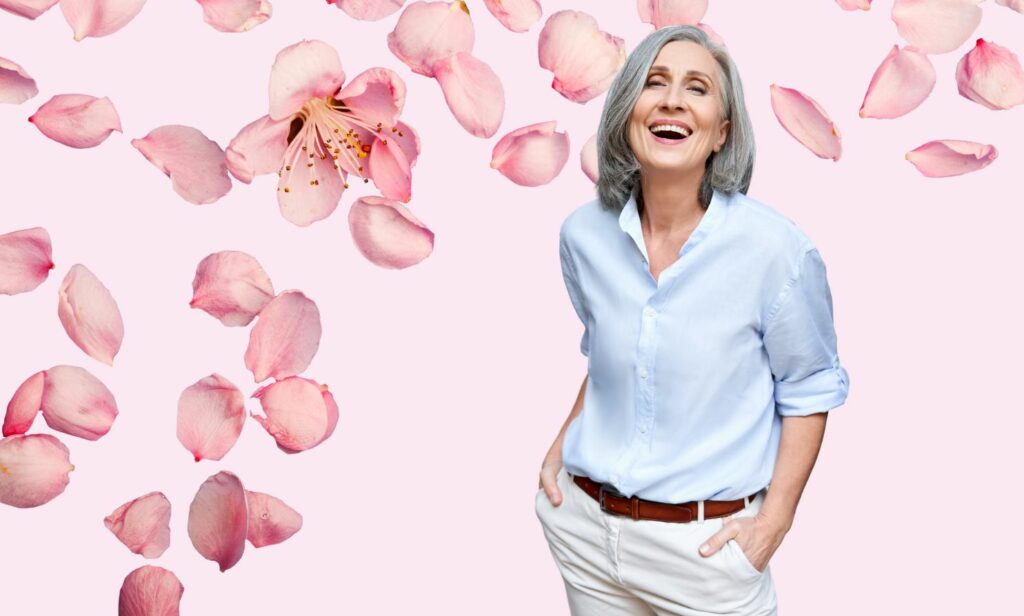 One of the ways the body changes during menopause is that the metabolism slows down. This can cause weight gain and other health problems.
The chemical processes in your body that turn food into energy are called metabolism. All body functions, from breathing to thinking and everything in between, depend on these processes.
Your metabolic rate depends on your age, gender, and physical activity, which speeds up these processes.
My metabolism slowed in my 50s, making weight management harder. Despite the changes, I took a holistic approach and found a healthier balance, reminding myself that it is never too late to make positive changes to my life.
So, if you've noticed your clothes feeling a little tight these days, you should probably blame your slow metabolism rate.
I think of metabolism as the engine that burns calories and keeps extra weight off.
With all I have learned, I would like to explain how the metabolism changes after menopause and why it is important to speed it up.
The Changes in Metabolism After Menopause
Menopause changes hormones. Your metabolism may slow as estrogen levels drop. This means your body burns fewer calories at rest, which can lead to weight gain if you do not change your diet or activity level.
Muscle burns more calories than fat, so losing muscle as you age can slow your metabolism. It can make weight loss harder after menopause. Do not worry—understanding these changes is the first step to effectively managing them.
So, why should you care about revving up your metabolism after menopause?
Well, having a slow metabolism does not just make you gain weight. It can also make you tired, change your mood, and make you more likely to get diabetes or heart disease. Metabolic boosts improve energy, mood, and health.
A faster metabolism can also help you lose or maintain weight. This can make you feel more confident and comfortable in your body. It can also lower your risk of obesity-related diseases like arthritis and sleep apnea.
READ ALSO: Signs You Have a Hormonal Imbalance and How To Treat It
Ways to Boost Your Metabolism After Menopause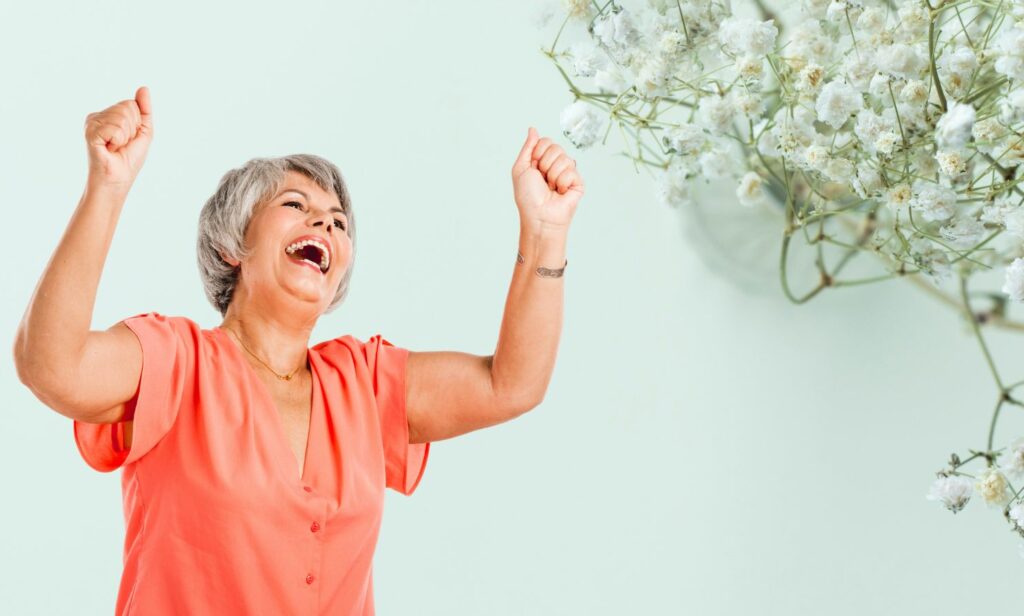 You do not need magic pills or drastic measures to boost your metabolism after menopause. There are many natural ways to increase metabolism. One of the most effective is exercise, especially strength training, which we will discuss later.
Eating well, staying hydrated, and getting enough sleep can also boost metabolism. These simple lifestyle changes can improve how you feel and function.
Exercise Regularly
Exercise is a good way to boost metabolism. Regular exercise can boost your metabolism and help you burn more calories. It can boost your energy and mood and help you maintain a healthy weight.
Strength training is especially good for speeding up your metabolism. This is because it helps you build muscle, and even when you are not moving, muscle burns more calories than fat.
So, the more muscle you have, the faster your metabolism will be, even when you are at rest.
Physical activity burns calories while you are working out and afterward, unlike dieting, which only reduces your calorie intake. You burn more calories per hour with a faster metabolism. Burning more calories per hour helps you lose weight.
Add some movement to your daily routine. Did you know that walking fast enough to get out of breath for 30 minutes a day can reduce your risk of heart disease by more than a third? So, try doing some aerobics such as walking, rope jumping, dancing, hiking, swimming, etc.
READ ALSO: The Best Exercise For Weight Loss Over 50
Eat Healthy Foods
Your metabolism depends a lot on what you eat. Eating a balanced diet with lots of fruits, vegetables, lean proteins, and whole grains can help keep your metabolism going. Some foods, like those that are high in fiber or protein, can even speed up your metabolism because they take more energy to digest.
If you eat enough protein, your metabolism can go up in more than one way. Protein increases metabolism by building muscle.
Protein digests, absorbs, and metabolizes more energy than fats and carbohydrates (thermic effect of food). It burns 20–30% of its calories. This is compared to carbs, which make up 5–15%, and fat, which makes up 0–5%.
This is not a high-protein, low-carb diet. Eat enough protein. Lean sources like fish, chicken, seafood, eggs, Greek yogurt, quinoa, and legumes should be 15–30 grams per meal.
Eat spicy foods to boost your metabolism. Hot peppers contain capsaicin, which may help burn more calories daily. Capsaicin can burn an extra 58 calories per day, according to research. Chili peppers like habanero, jalapeno, cayenne, and paprika contain capsaicin.
Green tea may boost metabolism by 3–4%, according to research. Catechins in green tea boost metabolism by using more energy.
Mushrooms help regulate your metabolism, so eat more of them. Mushrooms produce Vitamin D, which our metabolism needs, when exposed to sunlight. It supports immunity and bone health. Vitamin D deficiency causes metabolic issues in postmenopausal women.
For a healthy metabolism, it is also important to avoid crash diets. These diets can make your body go into starvation mode, where it slows down your metabolism to save energy. This can make it harder to lose weight and lead to not getting enough nutrients.
READ ALSO: 20 Foods to Eat (or Avoid) During Menopause 
Stay Hydrated
Another simple but effective way to speed up your metabolism is to drink enough water. Almost every process in your body requires water, so being dehydrated can slow down your metabolism.
Plus, drinking water can make you feel full, which can help you eat less and stay at a healthy weight.
Try to drink at least eight glasses of water a day, or more if you are active or live in a hot place. And remember that all fluids, like tea, coffee, and soup, count toward your daily limit.
READ ALSO: Hydration: The Ultimate Anti-Aging Solution
Get Quality Sleep
When it comes to metabolism, people often forget about sleep, but they shouldn't. If you do not get enough sleep, it can mess up your metabolism, which can lead to weight gain and other health problems.
Similarly, when you are tired, you are more likely to eat badly and skip your workouts.
Aim for 7–9 hours of sleep every night. If you have trouble sleeping, you might want to change some things about your life. Avoid caffeine and screens before bed, set a regular sleep schedule, and make a relaxing bedtime routine.
Leptin helps us feel full and regulates ghrelin, "the hunger hormone," cortisol, and thyroid hormones. Lack of sleep lowers leptin levels, slowing metabolism and making us eat more.
Cortisol causes stress-induced fat storage. That is how chronic stress creates "stubborn fat" that our bodies hold onto even as we lose weight.
Practicing stress-relief exercises such as yoga, deep breathing, meditation, and massage can reduce cortisol levels and prevent fat storage.
READ ALSO: Ways To Deal With Menopause Weight Gain

Medical Treatments and Supplements to Boost Metabolism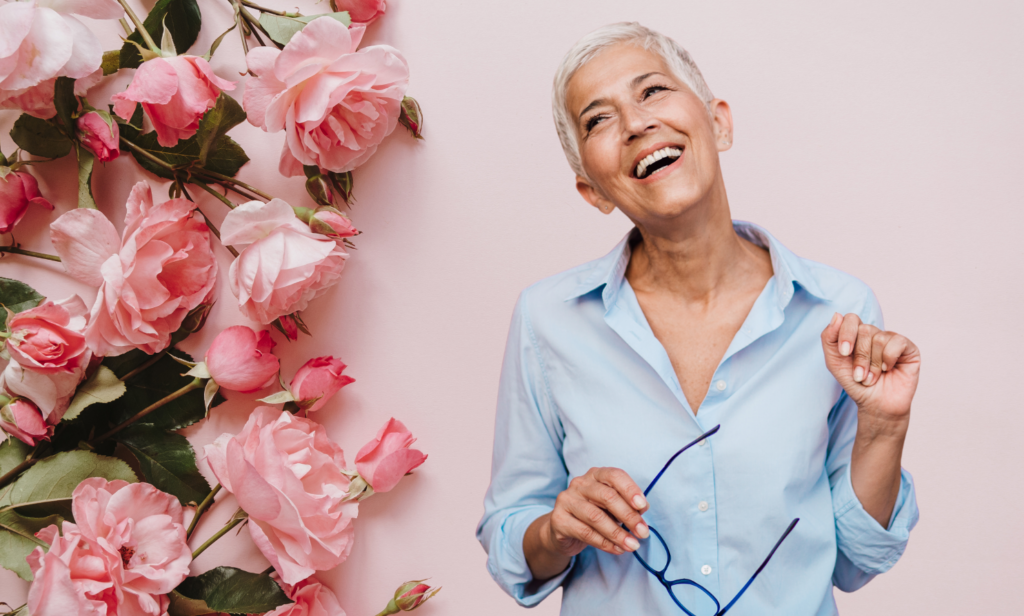 If changing your lifestyle is not enough to speed up your metabolism, you can try medical treatments or supplements. Certain vitamins, minerals, enzymes, and herbs naturally support a healthy metabolism.
Green tea, turmeric, cinnamon, chromium, alpha lipoic acid, vitamin B, L-carnitine, L-Tartrate, calcium, magnesium, and vitamin D are all good options.
Hormone replacement therapy can also help get your hormones back in balance and speed up your metabolism. But it is not right for everyone and could have risks, so it is important to talk to your doctor about this choice.
There are also a lot of supplements that claim to speed up the metabolism in the market. Even though some supplements may work, you should do your research and talk to your doctor before starting a new supplement plan.
Closing Thoughts
After menopause, it can be challenging to boost your metabolism. However, you can keep your metabolism running smoothly by understanding your body's changes and making a few simple lifestyle changes.
Keep in mind that there's no one-size-fits-all solution, but eating well and exercising can greatly impact your weight and metabolism.
After all, menopause is a time of change, and with change comes the chance to grow and learn more about yourself.
Embrace this time in your life as a chance to take charge of your health and happiness.