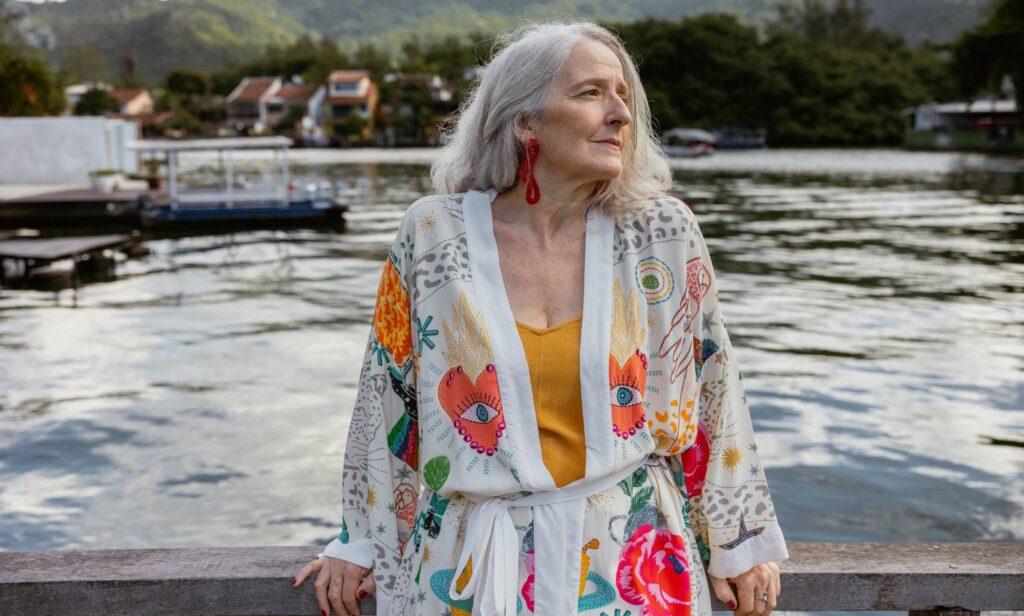 As a woman over 50, the time has never been better to explore the world and satisfy your wanderlust. 
Travel has the power to rejuvenate our mind, body, and soul. It's a chance to break free from routine, learn new things, meet new people, and make unforgettable memories.
As a woman over 50, you've spent your life taking care of others. Now, it's time to focus on you and indulge in the wonders of travel.
Age is just a number, and the world is your oyster. So, get ready to plan your perfect summer trip as the most popular travel season approaches. 
There are a lot of places to go, whether you want to visit popular seaside spots in the Mediterranean, take a cultural grand tour of Europe, go back to classic American destinations, or travel to the ends of the Earth.
Thus, we've curated a guide featuring some summer vacation ideas to consider for your unforgettable travel experiences in 2023.
Start planning your perfect vacation and enjoy the feeling of waiting for warmer weather.
Summer Vacation Ideas for Over 50
San Diego, California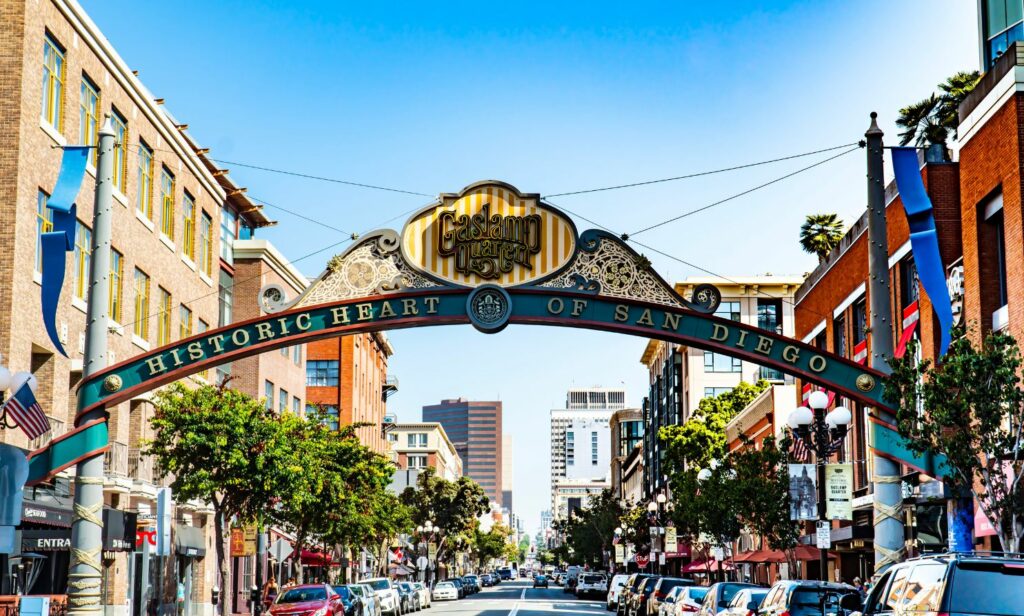 San Diego is a great summer destination for women over 50. First, its mild and pleasant climate offers an idyllic escape from the scorching summer heat in many other parts of the country. The mild weather makes outdoor activities and exploration fun.
The city's diverse culture appeals to many interests. Visit world-class museums, watch live performances, and explore the city's historical landmarks. San Diego's lively arts and entertainment districts offer soul- and mind-nourishing options.
Its stunning coastline offers many relaxation and rejuvenation options. You can sunbathe on pristine beaches, walk along the shoreline, paddleboard, or sail.
Finally, San Diego's wellness and spa offerings are perfect for women seeking pampering and self-care. There are a lot of luxury resorts and retreat centers in the city. They offer relaxing spa treatments, yoga classes, and meditation sessions to make sure that your summer vacation is blissful and relaxing.
Check out this San Diego, CA Weekend tour
Loire Valley, France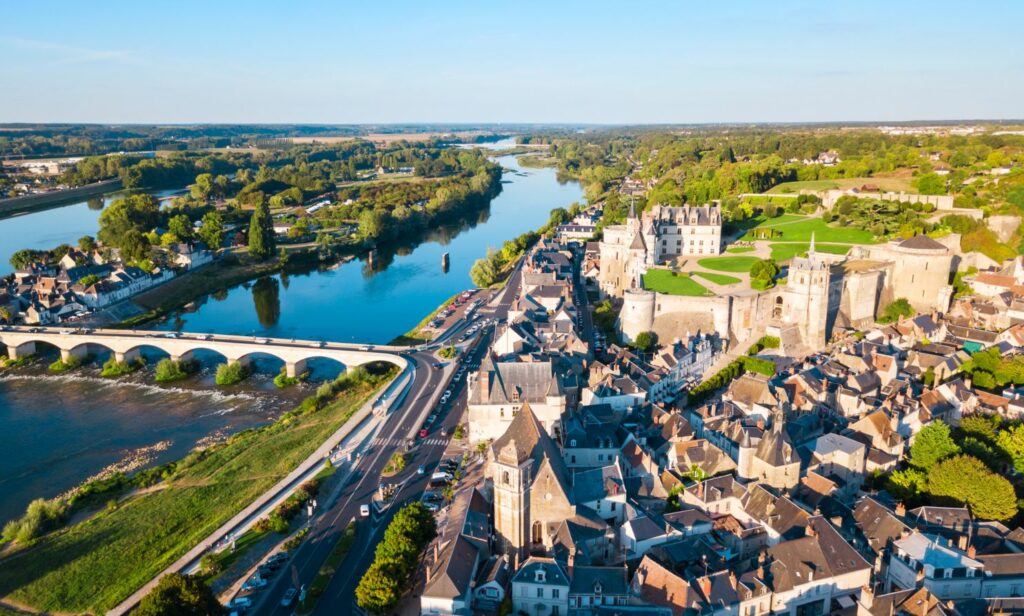 The Loire Valley in France is a great place for women over 50 to visit this summer because it has a lot to do and see.
The Loire Valley is known first and foremost for its beautiful chateaux and landscapes. Explore beautiful castles like Chateau de Chambord, Château de Chenonceau, and Chateau de Villandry to learn more about the area's rich history and architecture. With its rolling hills, vineyards, and charming villages, the countryside is a peaceful and idyllic place to take a leisurely walk or ride a bike.
The Loire Valley's vineyards and orchards make it the "Garden of France." You can taste and tour the best local wines. The local cuisine is delicious, with fresh produce and regional specialties like goat cheese and rillettes.
The valley has many summer festivals, concerts, and art exhibitions. In historic venues, you can experience the region's artistic and musical heritage.
The Loire Valley offers relaxation and well-being. Women can relax and rejuvenate at spa resorts and wellness centers in the region.
The valley in France offers magical summer experiences with its breathtaking châteaux, breathtaking landscapes, gastronomic delights, cultural events, and wellness offerings.
Check out this Paris & Loire Valley tour!
Amalfi Coast, Italy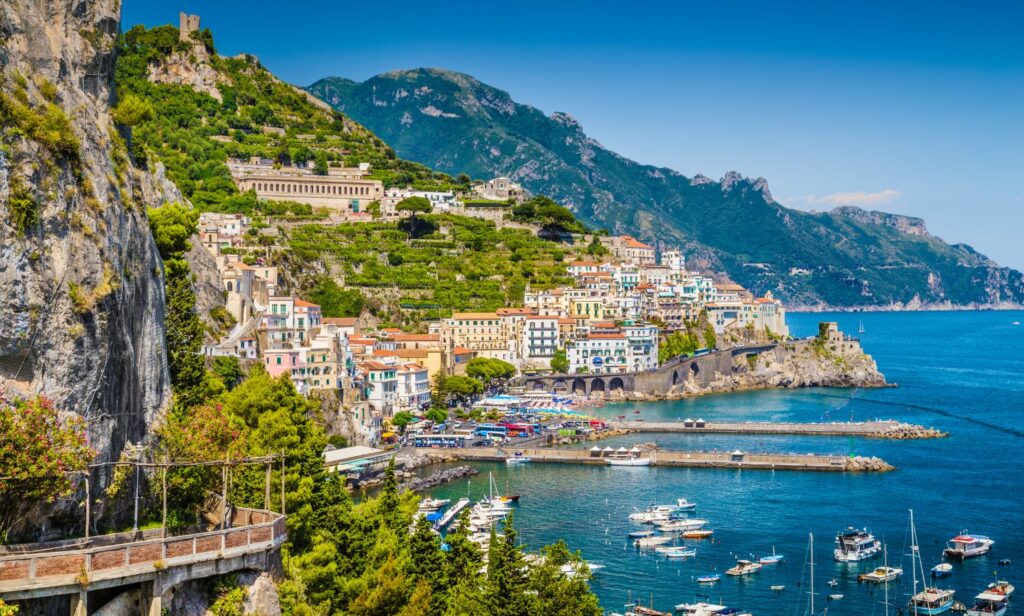 If you want to have an adventurous summer vacation, go to the Amalfi Coast in southern Italy. This is a beautiful stretch of coastline that faces the Tyrrhenian Sea and the Gulf of Salerno. 
It is renowned for its breathtaking beauty. Its charming coastal towns, which are perched on cliffs and look out over the sparkling Tyrrhenian Sea, give it a magical feel. 
You can visit the charming towns of Amalfi, Positano, and Ravello, which have pastel-colored buildings, winding streets, and beautiful views. The region has beautiful beaches and hidden coves where you can relax and enjoy the beach.
The Amalfi Coast is a paradise for food lovers. You can enjoy the tastes of real Italian food, like fresh seafood, pasta made by hand, and fruits and vegetables grown locally. Try the famous limoncello liqueur made from the area's lemons and eat at seaside restaurants or family-run trattorias.
You can also explore historical landmarks such as the Cathedral of Amalfi and the Villa Cimbrone in Ravello, with its stunning gardens and panoramic terrace. The region is also known for its artistic heritage, with opportunities to visit art galleries and attend classical music concerts.
The region offers diverse activities, including leisurely boat trips along the coast, hikes along scenic trails like the Path of the Gods, and visits to charming ceramic workshops and boutique shops.
The Amalfi Coast is perfect for relaxing and enjoying life's slower pace. You can enjoy the stunning views, local culture, and tranquility of this coastal paradise.
Check out Amalfi Coast Tours here
Mallorca, Spain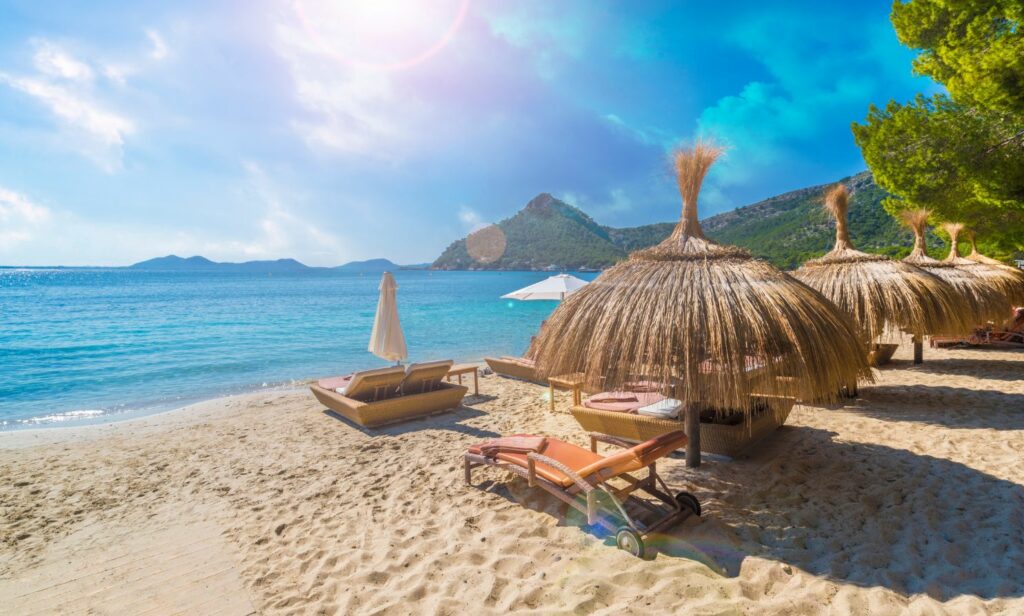 Mallorca, or Majorca, is Spain's largest Balearic Island and the seventh largest Mediterranean Sea island.
The captivating summer vacation destination boasts stunning beaches and crystal-clear waters. You can bask in the Mediterranean sun and relax on pristine sandy shores, such as Playa de Muro or Cala Mesquida. The island's coastline also features hidden coves and secluded bays, perfect for peaceful moments and swimming in tranquil waters.
Mallorca is known for its picturesque villages and vibrant culture. Valldemossa and Sóller, with their cobblestone streets, historic buildings, and traditional markets, are worth visiting. Art galleries, live music, and Mallorcan cuisine are great ways to experience the local culture.
Mallorca also offers outdoor activities. The UNESCO World Heritage Site Tramuntana Mountains offer breathtaking hikes. The island's scenic cycling routes are perfect for cyclists.
The island also has great spas and wellness retreats. You can relax and recharge with spa treatments, yoga, and meditation on the island.
Palma Cathedral and Bellver Castle are examples of Mallorca's impressive architecture. Visit historical sites, museums, and ancient ruins like Pollentia to learn about the island's past.
Mallorca in Spain offers a relaxing, adventurous, and culturally rich summer vacation for women over 50.
Check out this Mediterranean Summer Singles Cruise tour
Greece Island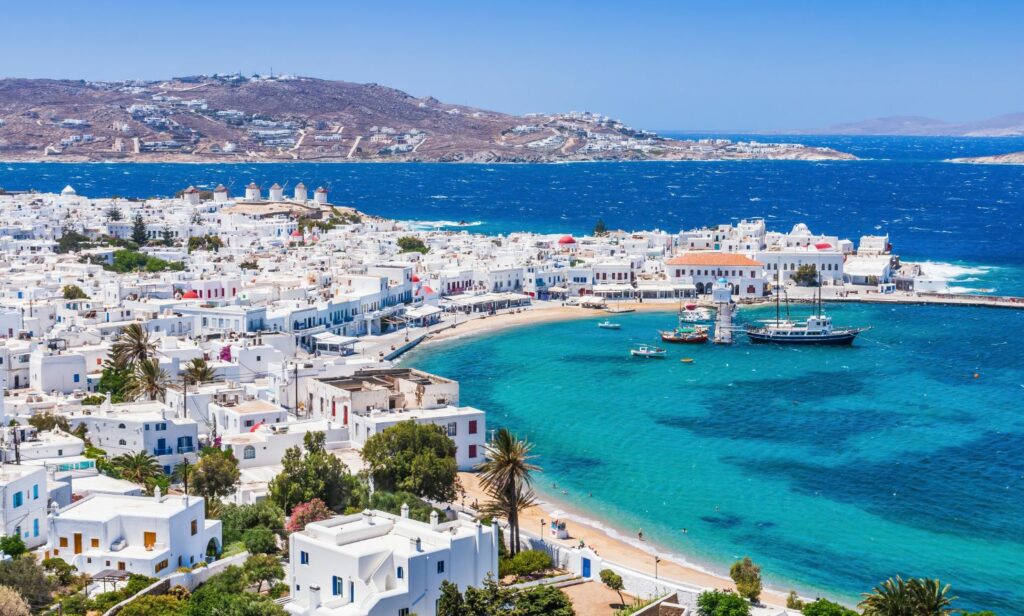 You should visit Greece's islands in the summer for many reasons.
The Greek islands are famous for their beauty and landscapes. Each island has its own charm, from Santorini's whitewashed buildings and blue-domed churches overlooking the Aegean Sea to Corfu's lush greenery and Mykonos' clear waters.
You can stroll along scenic coastal paths, sunbathe on pristine beaches, and enjoy the tranquil island atmosphere.
The islands are culturally rich. You can visit Crete's Palace of Knossos or Athens' Acropolis. They can explore charming traditional villages, visit local museums, and attend cultural festivals and events that celebrate Greek music, dance, and tradition.
Greek islands also serve delicious Mediterranean and local cuisine. At seaside tavernas, you can enjoy moussaka, souvlaki, and fresh seafood with regional wines.
Greece's islands offer plenty of relaxation and rejuvenation. In tranquil island settings, you can enjoy wellness retreats, spa treatments, and yoga classes. They can also sail, kayak, or read a book while enjoying the sea breeze.
The Greeks' warmth and hospitality create a welcoming atmosphere. Through cultural exchanges, you can learn about the island's traditions and make lasting memories. 
Check out the 5 Greek Islands Odyssey with Guided Tours suitable for women over 50 here.
Cancun, Mexico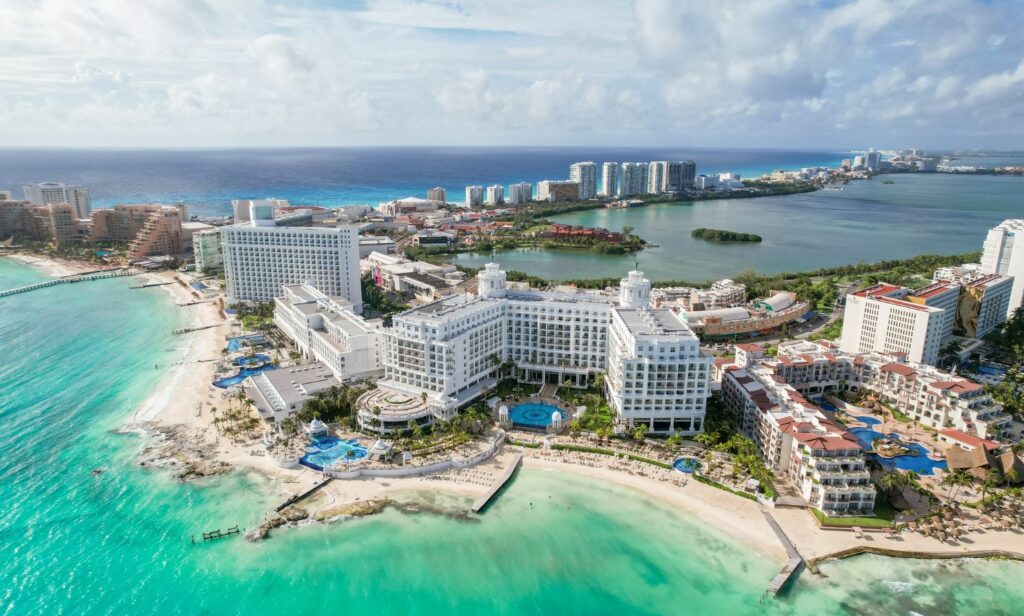 Cancun is a tempting summer vacation destination for women over 50. Its beaches and turquoise waters are its main attractions.
Playa Delfines and Playa Norte have beautiful sandy beaches where you can relax and sunbathe. The tranquil Caribbean Sea is perfect for swimming, snorkeling, and island-hopping.
Cancun is rich in culture and history. You can explore Tulum and Chichen Itza's fascinating history and architecture. In Cancun's lively downtown, you can find traditional Mexican crafts and art in local markets, shops, and galleries.
Cancun also attracts nature lovers. You can visit Sian Ka'an or Isla Contoy biosphere reserves to see exotic wildlife and diverse ecosystems. You can also swim in cenotes (natural sinkholes) or explore Riviera Maya's underground rivers for eco-adventures.
The Mexican city offers many wellness and relaxation options. You can relax with spa treatments, beach yoga, or meditation and mindfulness. Cancun's calm atmosphere is perfect for relaxation.
Cancun is famous for its nightlife and dining. The city's diverse cuisine satisfies all tastes. You can visit and enjoy world-class Mexican and international restaurants, lively bars, and clubs with live music.
Cancun offers a memorable summer for women over 50 with its stunning beaches, rich cultural heritage, nature adventures, wellness options, and vibrant atmosphere.
Check out this 9-day Cancun & Riviera Maya Beach Adventures Tour
Summer Vacation Tips for Over-50 Women
It is important to think about your health and safety when planning your summer vacation. It is not about putting limits on your travels, but about making sure you get the most out of them. Here are some tips to keep in mind.
First, you should always see your doctor before going on a trip. This makes sure you are healthy and able to handle the physical demands of traveling. Remember to bring any prescription drugs and a small first-aid kit in case of minor injuries or illnesses.
Second, buy comprehensive travel insurance. This will pay for any unexpected medical costs, trip cancellations or delays, or lost items. Make sure you read the policy carefully so you know what it covers.
Last, always put your safety first. Do research on where you are going, pay attention to your surroundings, and take precautions.
READ ALSO: Essential Tips to Combat Summer Skin Woes
Closing Thoughts
The world awaits 50-plus women; don't let age be a barrier to travel.
Being over 50 gives you wisdom, experience, and the freedom to travel at your own pace. There is no reason to let your age stop you from planning a fun summer trip.
Moreover, there is a perfect summer vacation for you, whether it is a luxury cruise, wellness retreat, adventure trip, staycation, or volunteering abroad.
So, embrace your age, embrace your freedom, and embrace the world.
Your next adventure awaits.