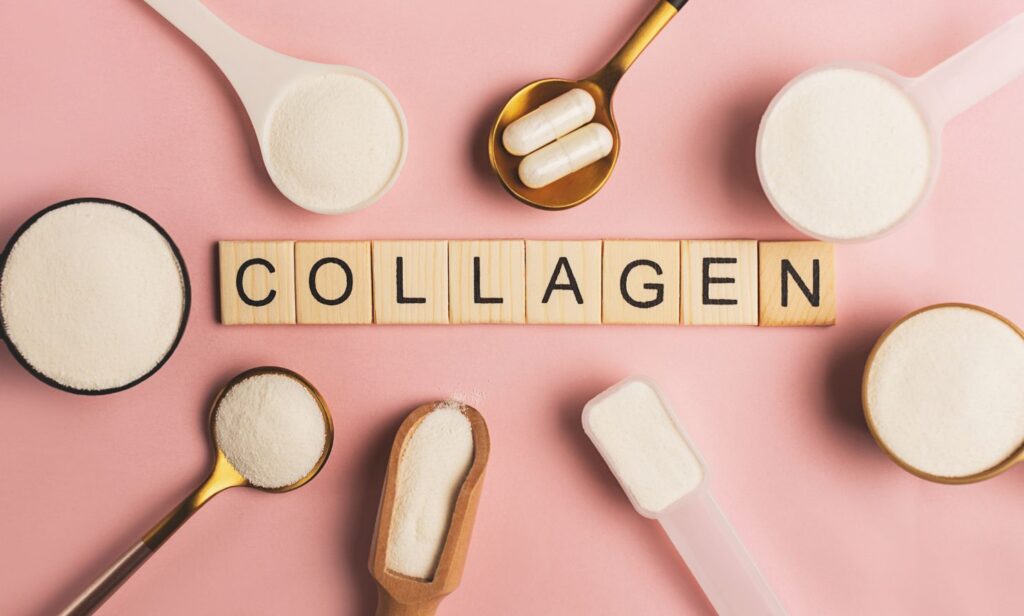 Collagen supplements have gained a significant amount of attention in recent years, especially among women aged 50 and above. These supplements are sold as a miracle cure for aging because they claim to make your skin look and feel younger, strengthen your bones, and make your health better in general.
But what exactly are collagen supplements? And are they really as beneficial as they're made out to be?
Collagen is basically a protein that your body makes on its own. It keeps the structure of your skin, hair, nails, bones, and joints in good shape.
But as you get older, your body stops making as much collagen. This can cause a lot of problems, like wrinkles, broken nails, and pain in the joints. This is where collagen supplements come in handy.
Taking these supplements can help slow down the aging process by increasing collagen production in the body. They come in various forms, including tablets, capsules, powders, and even drinks.
Before adding these supplements to your routine, you need to learn and understand the role of collagen in your body.


The Role of Collagen in the Body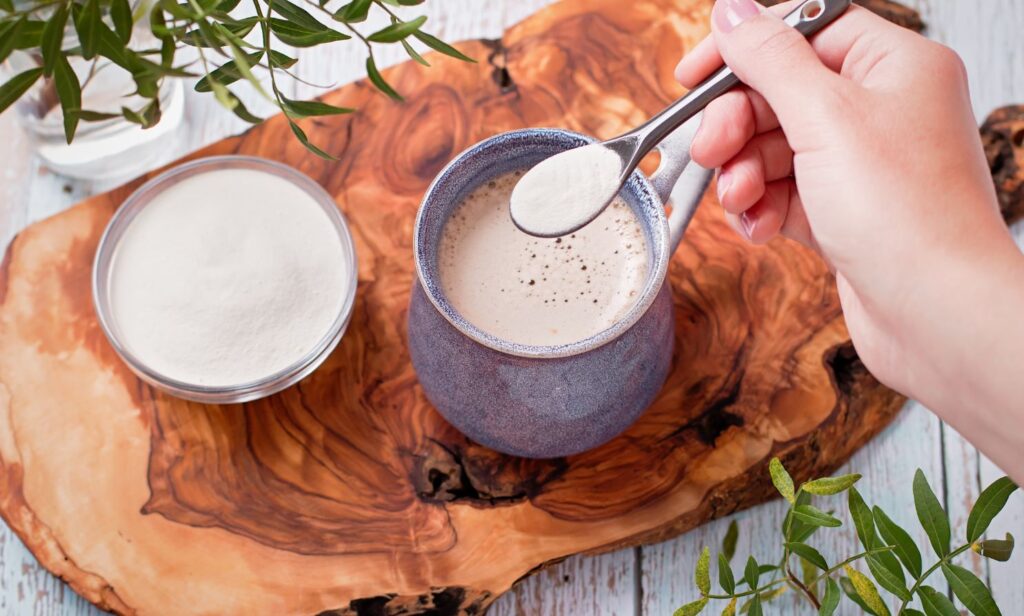 People often say that collagen is what holds your body together. It makes up about a third of the protein in your body, making it the most common type. You have it in your blood vessels, bones, muscles, tendons, and even your skin.
Collagen is an important part of your body because it keeps your skin flexible and strong. It does this by giving your skin cells support, which keeps your skin firm and free of wrinkles. Collagen is also very important for the health of your hair and nails; it helps them stay strong and healthy.
But collagen does more than make you look good. It is also important for your health in general, especially your bones and joints.
Collagen helps your bones stay dense and strong by giving them structure. It also keeps your joints comfortable, which lowers your risk of getting arthritis and joint pain.
What's more, collagen supplements can also support your gut health. They can help to repair your intestinal lining, preventing issues like leaky gut syndrome. They can also support your immune system, helping to keep you healthy and strong.
What's Collagen Made of?
Collagen is a protein found in the human body, and it's primarily composed of amino acids. The key amino acids that make up collagen are glycine, proline, and hydroxyproline.
These amino acids are essential for the unique triple-helix structure of collagen, which gives it its strength and stability.
In addition to amino acids, collagen also contains a significant number of polypeptide chains. Sequences of amino acids wind together to form these chains, which are what give collagen its distinctive structure.
Collagen can be found in various parts of the body, including the skin, tendons, ligaments, bones, cartilage, and blood vessels, where it provides structural support and plays a crucial role in maintaining the integrity of these tissues.
READ ALSO: The Surprising Anti-Aging Benefits of Collagen for Women Over 50
The Need for Collagen Supplements for Women 50+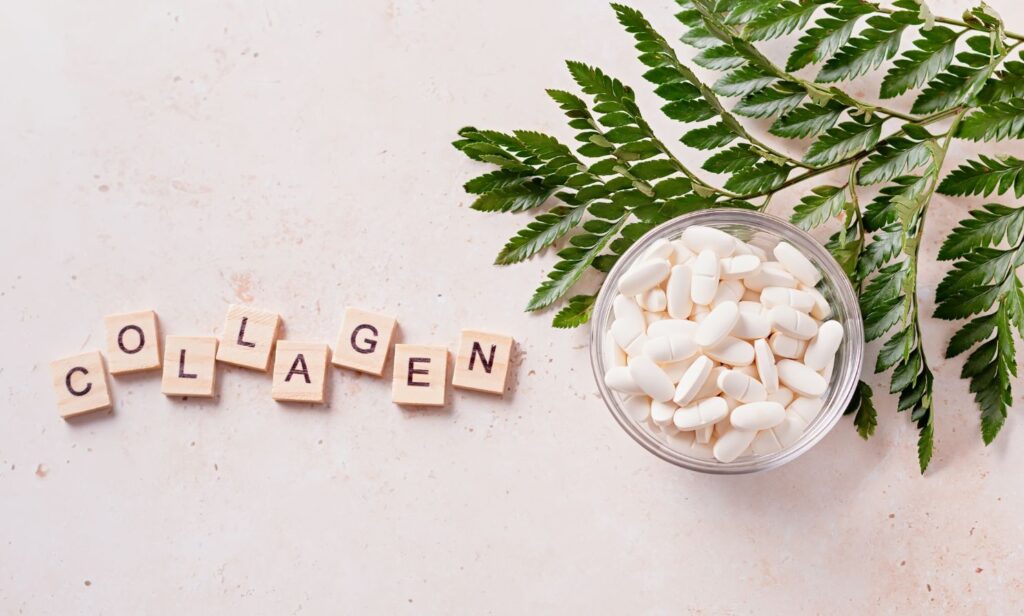 Your body starts to make less collagen as you get older. For women aged 50 and up, this drop is especially noticeable. This is mostly because estrogen levels drop during menopause. Since estrogen makes collagen production go up, when your estrogen levels drop, so does your collagen.
The loss of collagen can lead to a number of undesirable outcomes. Your skin may start to lose its elasticity, which can show up as wrinkles and sagging.
You may experience dryness and brittleness in your hair and nails. You may also experience joint pain and bone loss.
Collagen supplements are ideal for this purpose. These supplements are meant to restore your body's collagen levels, which can slow down the aging process. For many women over the age of 50, they are now considered a necessity.


Different Types of Collagen Supplements
There are several different types of collagen supplements available on the market, each with its own unique benefits. The most common types include Type I, Type II, and Type III collagen.
Type 1 Collagen
Type I collagen is the most abundant type in your body, and it's primarily found in your skin, hair, nails, and bones. Taking a Type I collagen supplement can help to improve the health and appearance of your skin, hair, and nails, and it can also support bone health.
Type 2 Collagen
Type 2 collagen is predominantly found in cartilage, accounting for 80% of the collagen within your body. This makes it of paramount importance for supporting your bones and joints.
Taking a Type II collagen supplement can help reduce joint pain and improve joint mobility. It's particularly beneficial for women who are dealing with arthritis or other joint issues.
Type 3 Collagen
Type III collagen is found in your muscles, blood vessels, and organs. It constitutes 5 to 20% of the collagen content within your body. It serves as a critical structural element in hollow organs such as large blood vessels, the uterus, and the bowel.
Taking a Type III collagen supplement can help support muscle health and promote cardiovascular wellness.
How to Choose the Best Collagen Supplements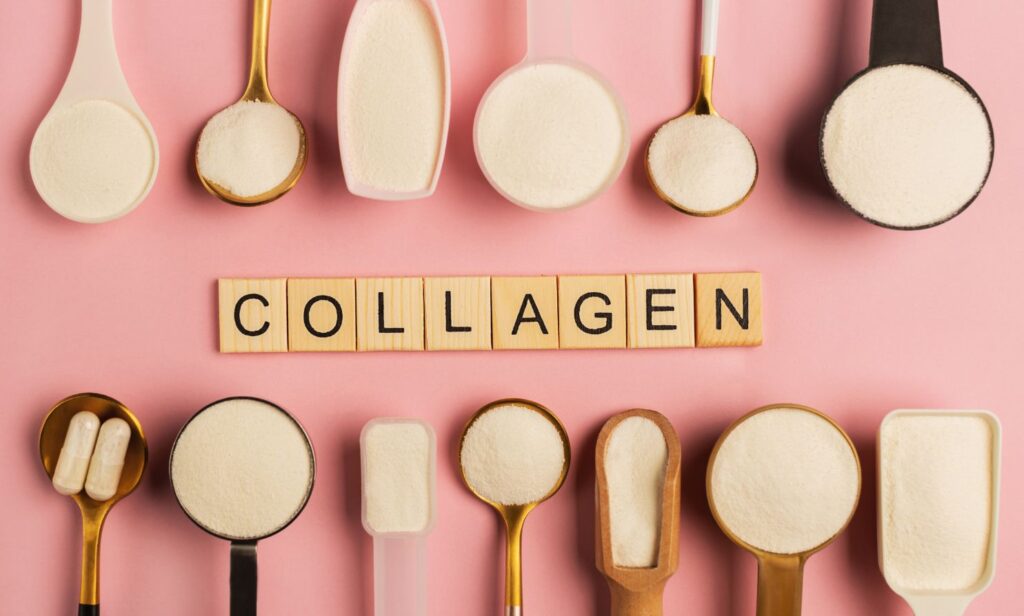 When choosing a collagen supplement, there are several things you need to consider. To begin, you should analyze the kind of collagen utilized in the supplement.
You should choose a supplement with Type I collagen if you want to improve the health of your skin. If you have problems with your joints, a Type II collagen supplement would help you more.
You also need to consider the source of the collagen. Most collagen supplements are sourced from bovine (cow) or marine (fish) sources. Bovine collagen is rich in Type I and III collagen, making it a good choice for improving skin, hair, nail, and bone health. Marine collagen, on the other hand, is mostly made up of Type I collagen, which is great for skin health.
Finally, you should check out the supplement's other ingredients. Some collagen supplements include additional nutrients like vitamin C, hyaluronic acid, and antioxidants, which can further enhance the supplement's benefits.
READ ALSO: The 2 Anti-Aging Supplements Every Woman Needs
Skin, Hair, and Nails: How Collagen Supplements Affect Them
When you take collagen supplements, one of the most noticeable effects is that your skin, hair, and nails look and feel better.
Collagen can help make skin more flexible, which can make wrinkles and sagging look less noticeable. It can also help keep your skin moist, which will make it look healthy and young.
Collagen can help make your hair follicles stronger, which can help your hair grow and stop you from losing hair. It can also make your hair shine in a healthy way, which will make it look younger and lively.
When it comes to your nails, collagen can help make the beds of your nails stronger, making them less likely to break. It can also help your nails grow, making them stronger and faster.
Bone and Joint Health: The Effects of Collagen Supplements
Collagen supplements do a lot more for your health than just make you look better. As you age, your bones start to lose their density, increasing the risk of fractures and osteoporosis. Collagen can help to maintain bone density, reducing the risk of these issues.
When it comes to your joints, collagen can help to lubricate them, reducing the risk of joint pain and arthritis.
Getting regular exercise can also help your joints move more easily, which can make it easier to stay active and move around.
---
Recommended Collagen Supplements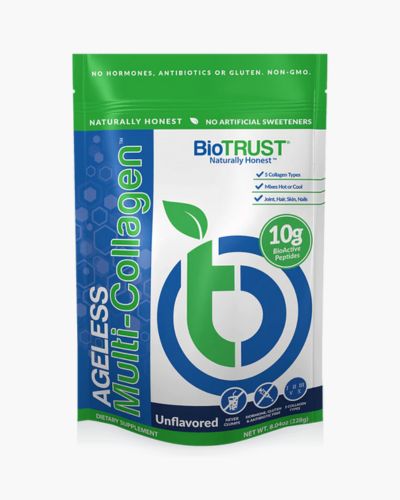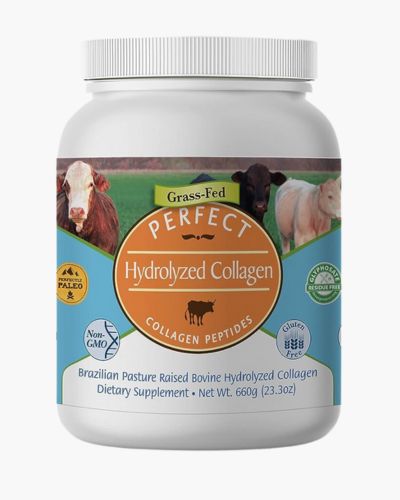 ---
Closing Thoughts
For women aged 50 and up, collagen supplements are a must. They can help slow down the aging process and make your skin, hair, and nails look and feel better. They can also help keep your bones and joints healthy, which will keep you strong and active.
There is no magic bullet that can stop you from getting older, but collagen supplements can make the process a little easier. Thus, if you are a woman over 50, you might want to think about taking collagen supplements every day.
Your body will thank you for it!