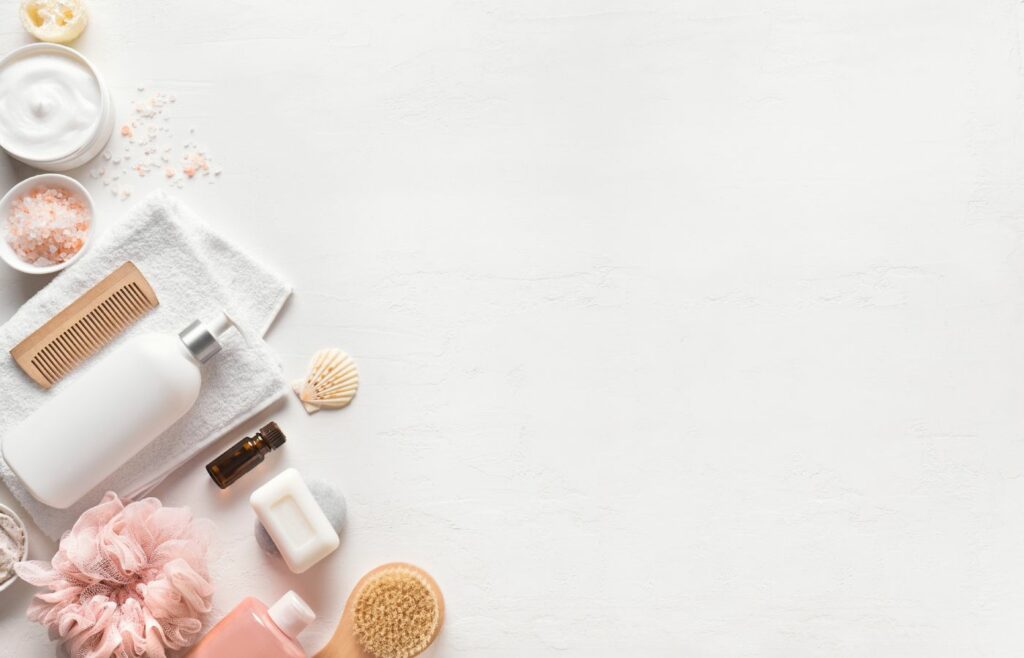 As we age, our skin changes. We experience wrinkles, fine lines, dryness, and an uneven skin tone. But, with the right skin care routine, you can get a youthful, radiant glow.
Like I always say, the best skin care routine for women over 50 is the paintbrush that makes you the Picasso of your own beauty. So, don't believe the myth that old age means giving up on glowing skin.
Ladies, it's time to start a great skin care routine that's made just for your wonderful, mature skin.
Age is just a number, and radiant skin is ageless.
So, let's take a look at the ultimate skin routine for women over 50 to help you look and feel your best always!
How I Started My Skin Care Routine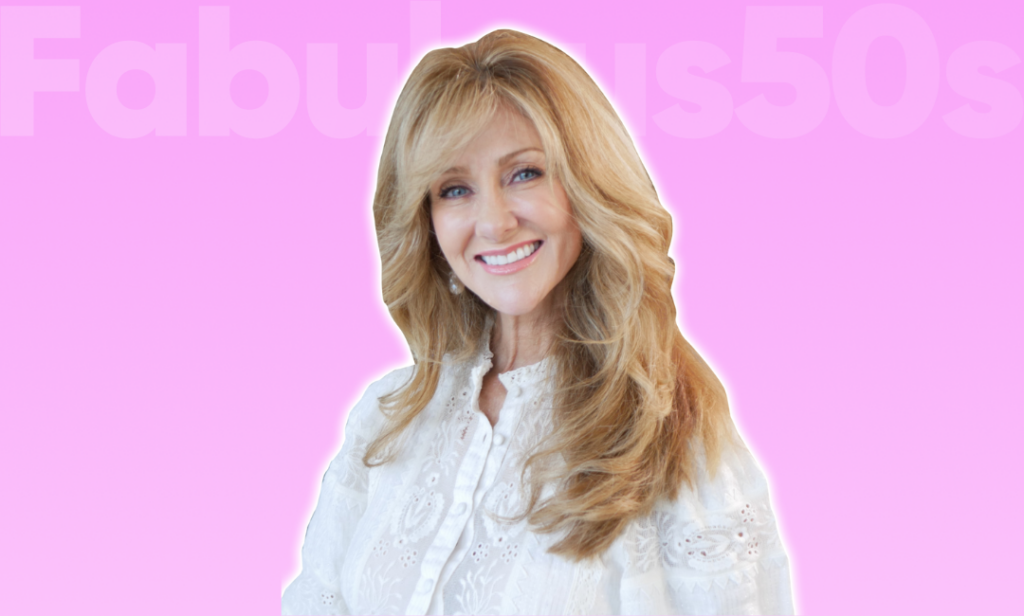 As the golden sun sets on my youth, I stand tall as an over-50-year-old woman, embracing every wrinkle and fine line. The confidence and wisdom that came with age made me look ageless.
However, my skin care routine is a testament to my resilience and self-care. When I look in the mirror, I smile at myself, knowing that my skin care routine contributed significantly to my ageless look. It's a blend of morning and night rituals that help me feel refreshed and love myself.
Well, it wasn't always like this. In fact, in my thirties and early forties, I didn't really care for my skin. I was busy building a career and raising a family, often forgetting to care for my skin – moisturise or cleanse properly.
However, as I aged, I knew I had to care for my skin. So I started by researching skin care products and consulting experts. I quickly learned that hydration was key, so I drank lots of water and bought a good moisturizer. I used serums and face oils to combat dryness and keep my skin supple.
Similarly, I had to consider what I ate. I ate more antioxidant-rich fruits and vegetables and less processed food. Sunscreen is the best anti-aging measure, so it became my best friend.
In my 50s, I'm proud of my skin's resilience and vitality. It's not just about looking good, but feeling good too. Who knows? Maybe my dedication to skin care will inspire you to embrace your beauty at your age.
So, what's the secret to my skin care routine? It's simple—dedication, research, and lots of trial and error. I have learned a lot, but taking it easy and keeping it simple is the best decision I have made. Most importantly, it's about understanding that self-love includes skin care. And that, my fabulous friends, is something that's worth investing in.
WATCH HERE: The Ordinary: My Anti-Aging Skincare Routine Over 50
Fundamentals of Skincare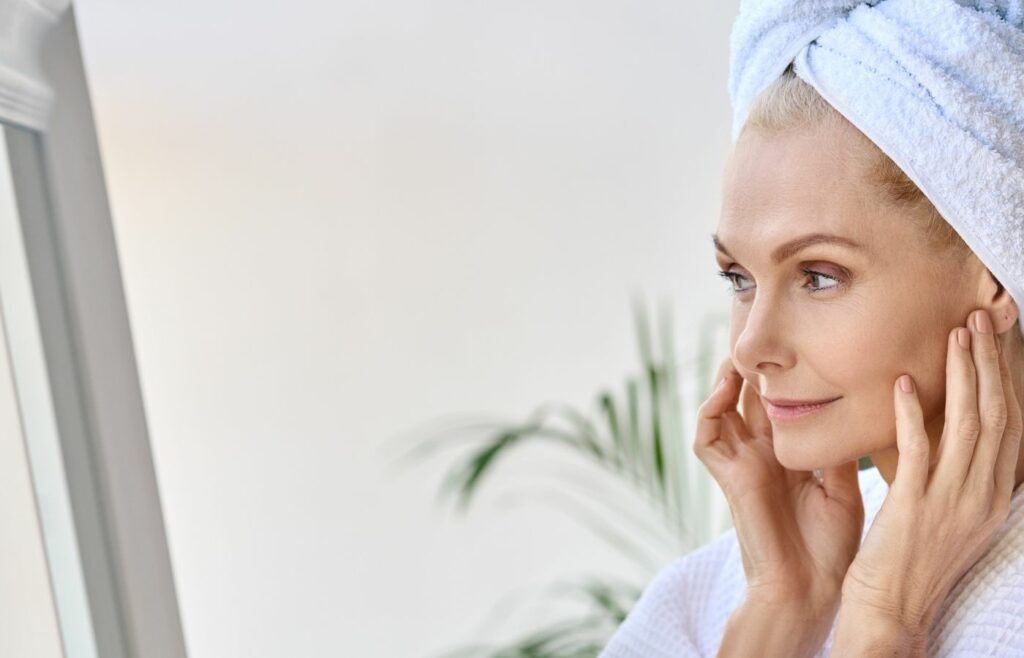 In your 50s, good skincare has some fundamentals. The elephant in the room is hydration.
Moisture keeps skin soft and youthful. Start by cleansing your skin with a gentle cleanser that doesn't remove natural oils.
Wash your face and apply a thick moisturisers with humectants and emollients twice a day to prevent skin dehydration.
Next, apply an antioxidant-rich serum to fight wrinkles and fine lines. Finally, seal in all that goodness with a rich moisturiser.
Wearing sunscreen and protective clothing during the day is also important. Silk pillowcases and bedside humidifiers may be worth buying if you haven't already.
Our skin thins, loses elasticity, and produces less oil as we age. This causes dryness, wrinkles, and fine lines. A good skin care routine can fix these issues and improve your skin's health.
A good skin care routine can prevent wrinkles, fine lines, and age spots. As we age, collagen production decreases, but a good skin care routine can boost collagen production and improve skin elasticity.
Good skin care can hydrate your skin and make it look plump and youthful as you age. Your skin can become smoother and more radiant with a good skin care routine.
Remember that consistency is key, so make this routine your daily beauty queen date!
READ ALSO: Anti Aging Skincare Guide For Mature Women Over 50
The Best Skin Care Routine for Women Over 50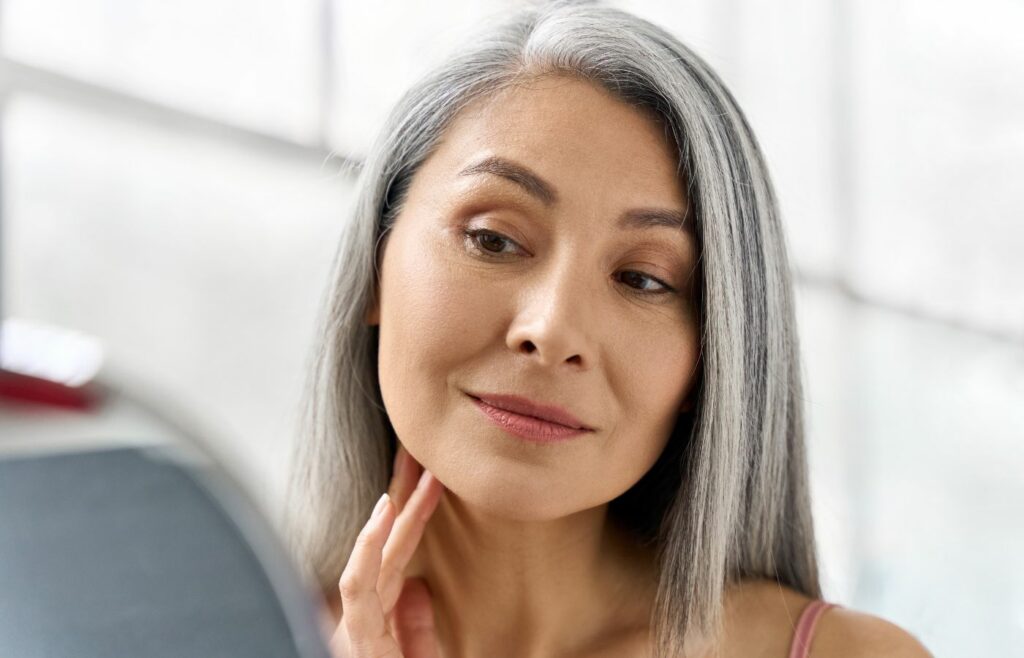 In our 50s, hormones cause many physical and skin-related changes, so it's important to find the best skin care products for mature skin and adjust our morning and evening routines accordingly.
Oestrogen protects the skin barrier, locks in moisture, and boosts collagen production. Due to the sharp drop in oestrogen during menopause, our skin loses its elasticity and youthful look.
Your skin dries and becomes irritable without it. Then, collagen synthesis and cell turnover slow down, leaving skin dull and tired.
Thus, we need richer, more emollient creams and serums to hydrate, calm, and brighten as we age.
It's important to care for our skin as we age because deep wrinkles, sun spots, crepe-y texture, and volume loss are most noticeable.
Like yours, my skin care routine has changed over time.
Thus, here's my best skin care routine, which is the best way to reduce wrinkles and brighten and resurface your skin in your 50s.
I'm also recommending the best skincare products and their ingredients, as well as the best morning and evening routines.
Cleanse Always
Cleansing your skin daily is the first step in any good skin care routine for women over 50. Use a gentle cleanser for mature skin to remove dirt, oil, and impurities.
A mild, non-irritating cleanser should be used on mature skin to avoid stripping it of its natural oils and irritating dry and sensitive skin.
For dryer skin, a cleanser with ceramides and other barrier-protecting ingredients is best.
You should remove your makeup with an oil cleanser, then use a cream cleanser and rinse with lukewarm water. After that, you should towel your skin dry with a soft cloth.
Keep in mind that a gentle, hydrating cleanser should always start your skin-care routine.
---
I recommend these products:
---
Exfoliate Gently
Exfoliating your skin once or twice a week can help remove dead skin cells, improve skin texture, and boost collagen production. However, be careful not to over-exfoliate, as this can damage your skin.
Scrubs and AHAs/BHAs can exfoliate mature skin, but use caution. Don't overdo it. Women over 50 have thinner, more delicate skin.
Physical exfoliation can cause epidermis microtears, so be gentle.
Use a gentle scrub three times a week and a calming elixir with ceramide and chamomile to safely remove dead skin cells.
Glycolic and salicylic acids, vitamin K, and skin-tone-evening bilberry extract are gentle chemical exfoliants you can use.
---
I recommend these products:
---
Use A Serum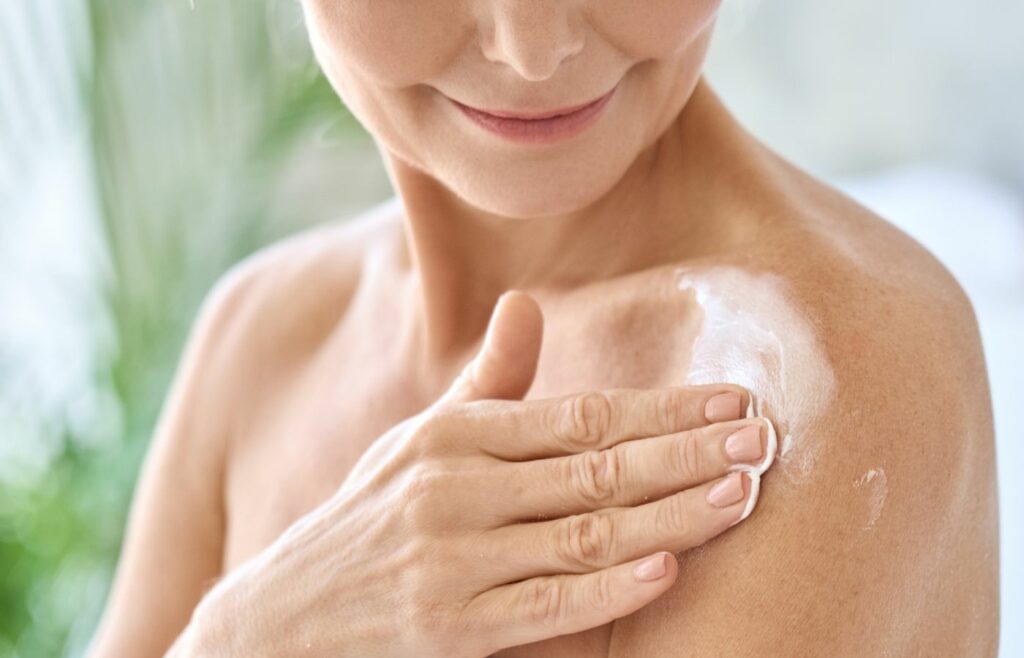 Serums can boost collagen production, hydrate your skin, and treat specific skin issues like dark spots or fine lines. Look for serums with vitamin C, hyaluronic acid, or retinol.
For maximum skin hydration, there's the ever-so-essential ingredient, hyaluronic acid. This wonder molecule is the ultimate hydration hero, holding 1,000 times its weight in water!
Use a serum or moisturizer containing hyaluronic acid and let your skin soak up all its hydration glory.
Next, brighten and boost collagen with Vitamin C, an antioxidant. To keep your skin glowing and firm, choose a Vitamin C serum or cream.
The highlight is retinol. This miracle worker reduces wrinkles, fine lines, and age spots, making it essential for women over 50. Choose a gentle retinol cream or serum and enjoy its anti-aging benefits.
The highlight is retinol. This miracle worker reduces wrinkles, fine lines, and age spots, making it essential for women over 50.
Choose a gentle retinol cream or serum and enjoy its anti-aging benefits.
READ ALSO: Anti-ageing Skincare Routine For Mature Skin
---
I recommend these products:
---
Moisturise
Use a good moisturiser to hydrate your skin because as we age, our skin gets drier. Look for a moisturiser with ingredients like ceramides or glycerin that is tailored to your skin type.
It is crucial to use a moisturiser that can get deep inside the skin barrier. This gives skin a healthy glow while also helping to plump up the skin and make fine lines and wrinkles less noticeable. It also has a peptide complex, which aids in supporting the structure of the skin even more.
Look for ceramides, those adorable lipids that maintain the skin barrier and hold moisture. Remember to treat your skin to antioxidants like vitamin C and E, which fight troublesome free radicals and encourage the production of collagen.
Always keep in mind the power of peptides, the anti-wrinkle fighters that tell your skin to produce more collagen.
READ ALSO: 9 Top Tinted Moisturisers for Mature Skin
---
I recommend these products:
---
Protect Your Skin
It's crucial to protect your skin from the sun's harmful UV rays because sun damage can result in premature ageing. Even if it's cloudy outside, wear a broad-spectrum sunscreen with an SPF of at least 30 every day.
Broad-spectrum protects against UVA and UVB rays, which cause early aging and skin cancer. Apply generously, and remember to reapply every two hours, or after swimming or sweating.
Antioxidants like Vitamin C and E are skincare superheroes. These ingredients battle sun-induced free radicals. This protects and rejuvenates your skin.
Niacinamide (Vitamin B3) is another important ingredient. It helps reduce inflammation and redness and makes the skin more elastic.
Remember to use sun-safe makeup. For an added layer of protection, choose foundations and tinted moisturizers with SPF.
Look for mineral makeup, which sits on the skin's surface and acts as a physical barrier against the sun's rays. And, let's face it, a little extra coverage never hurt anyone.
We all love accessories, so why not choose sun-protective ones? Wide-brimmed hats, oversized sunglasses, and lightweight cover-ups are stylish sun protection options.
Finally, don't forget after-sun care. Aloe vera, chamomile, and calendula will give your skin some much-needed TLC. These soothing ingredients will nourish and repair your skin after sun exposure.
Remember that sun protection for women over 50 involves more than just applying sunscreen and hoping for the best. Selecting the best sunscreen for mature skin is key.
---
I recommend these products:
---
READ ALSO: The Best Sunscreens For Mature Skin
Additional Tips for Healthy Skin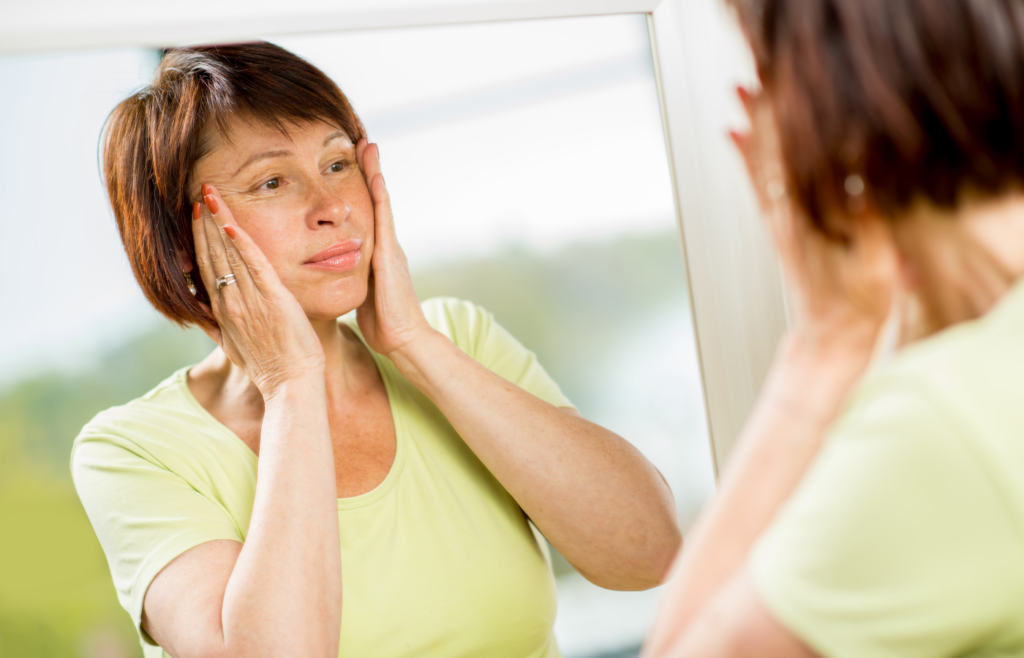 Healthy skin requires more than a good skin care routine. Here are some additional tips you need to know.
Stay Hydrated
Drinking lots of water can plump and hydrate your skin from the inside out. Drinking eight glasses of water a day improves your health and gives you plump, supple skin. Remember, our skin is our body's largest organ, and keeping it hydrated prevents premature aging and maintains elasticity.
Eat a Healthy Diet
A diet rich in fruits, vegetables, and lean protein can help your skin stay healthy and radiant. Eat a balanced diet full of fruits, vegetables, and healthy fats to nourish your skin internally. Antioxidant- and omega-3-rich foods reduce inflammation and improve skin tone.
READ ALSO: Anti-Ageing Food and Supplements For Clear Youthful Skin
Sleep Enough
Lack of sleep can cause dark circles, puffiness, and dull skin. For healthy skin, sleep 7-8 hours per night. Sleep is powerful. Remember, beauty sleep isn't just a myth—it's essential for healthy, glowing skin!
Final Thoughts…
Many of us want healthy, glowing skin, which is easier than you think. With a few lifestyle changes and targeted skincare routine, you can look fresh and vibrant.
Remember that hydration prevents premature ageing and maintains elasticity.
Sun protection is essential for healthy skin because UV rays can cause premature aging, sunspots, and skin cancer.
Healthy skin requires cleansing and exfoliation. Taking off dirt, makeup, and dead skin cells gently helps prevent breakouts and lets skin care products work better. Exfoliate only once or twice a week to avoid overdoing it.
That's it! This skincare routine for women over 50 will help you get the glowing, healthy skin you've always wanted. Start caring for your skin today and gain confidence from a flawless complexion.
These ingredients and products will give you a hydrated, youthful glow like a smart, stylish 50-something!
Cheers to glowing skin and graceful ageing!