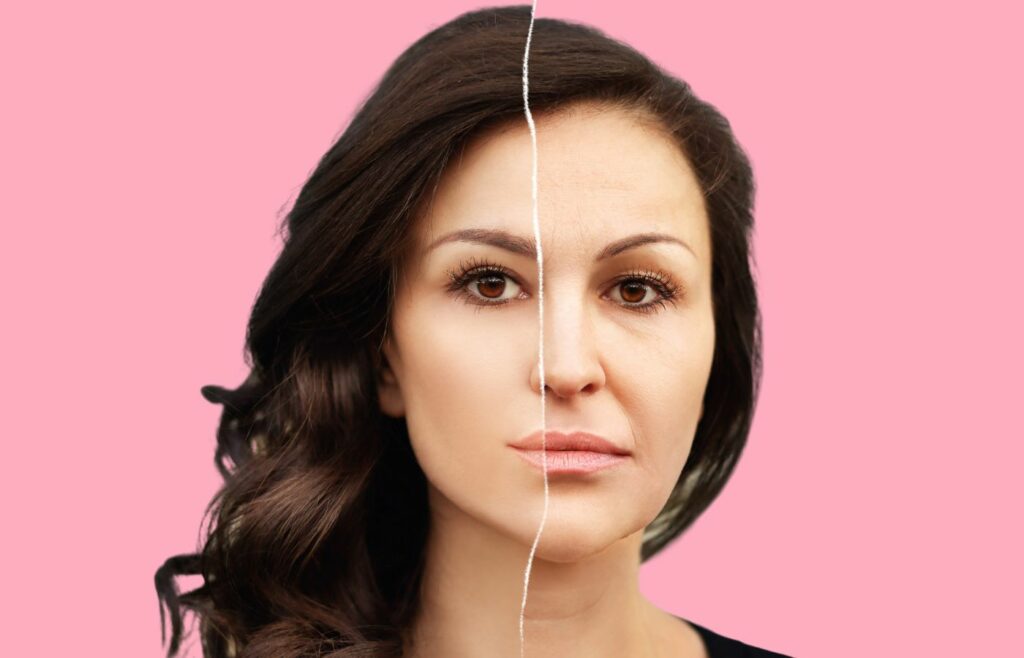 Approaching my golden years has taught me the value of graceful aging. For decades, anti-aging has been about looking young and staying young. But a new approach—mindful aging—has emerged recently.
Mindfulness is becoming more popular, so it's no surprise that women over 50 are adopting it. Research has shown that practicing mindfulness can help reduce stress, anxiety, and depression.
According to Andrea Brandth's book, Mindful Aging: Embracing Your Life After 50 to Find Fulfillment, Purpose, and Joy, mindful aging will help you live an authentic, joyful life in your later years.
Want to know more about mindful aging? Let's get started!
I'll share what I know about mindful aging, how it has helped me live a more fulfilling life, and how you can adopt it!
What's Mindful Aging?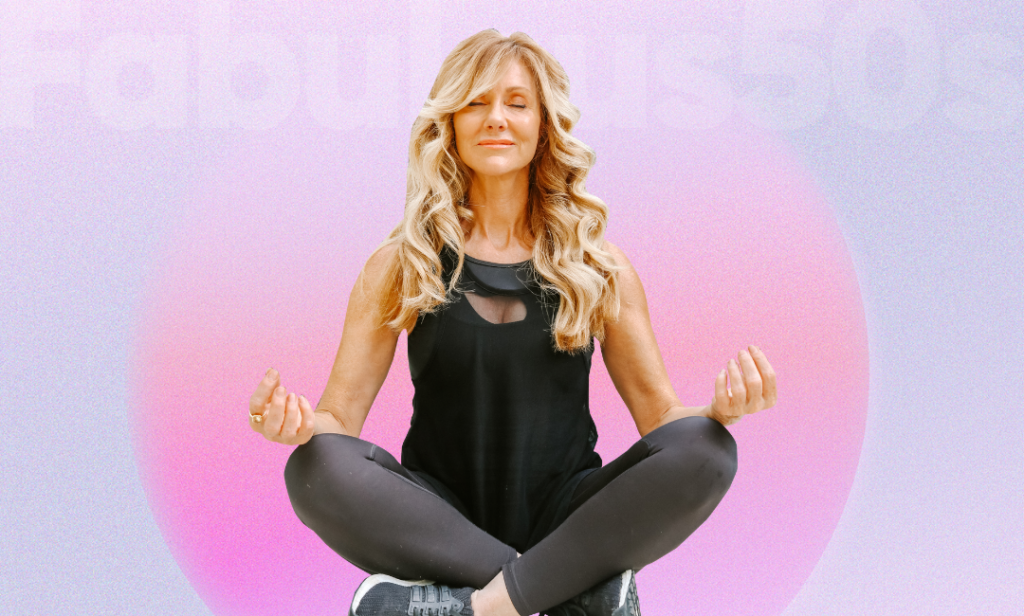 Mindful aging means being present, aware of our thoughts and feelings, and making healthy choices. It's about embracing age's wisdom and experience to live a more fulfilling life.
When you practice mindful aging, your mindset changes. You'll be more grateful for what you have, more accepting of what you can't change, and more excited about the future.
Mindful aging has made me more conscious of my physical and mental health. Mindful aging has also changed my definition of success. I now care more about having meaningful relationships, following my passions, and making a positive difference in the world.
Mindful aging embraces aging rather than fighting it. This approach has encouraged me to view aging as a chance to learn and grow rather than as a threat.
Mindfulness underpins mindful aging. It's about being aware of your thoughts and feelings without being consumed by them. We can become more aware of and gracefully accept aging by practicing mindfulness.
So, as we age, let's focus on what matters most: living mindfully and with purpose.
Always keep in mind that growing older is inevitable, but growing wiser through mindful aging is a choice.
Why You Should Practice Mindful Aging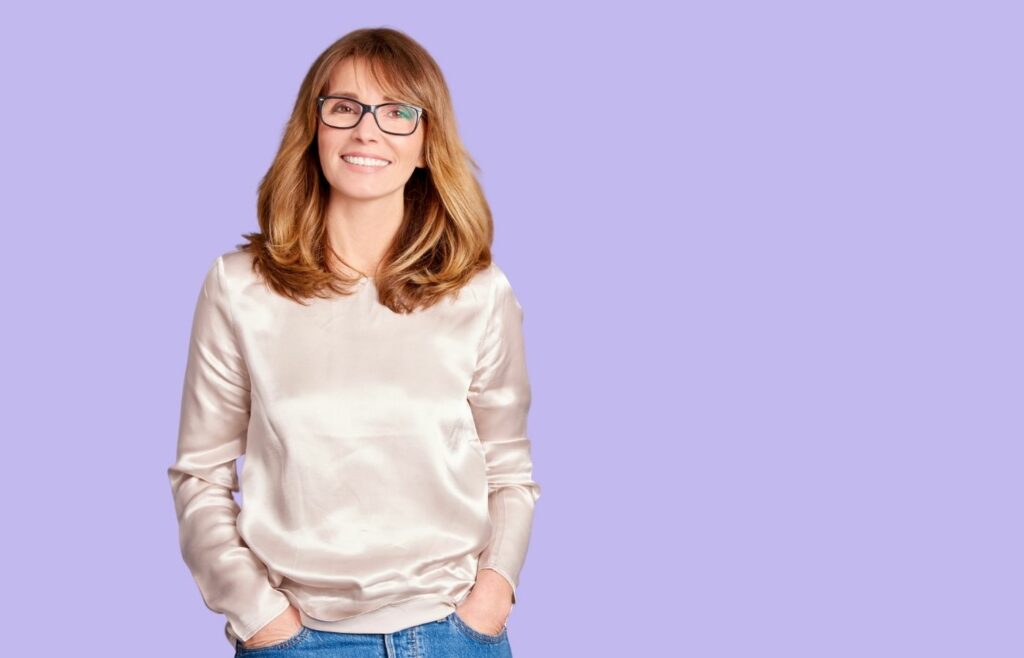 Mindful aging is intentional, purposeful, and focused on physical, emotional, and cognitive well-being. Mindfulness can help people cope with aging's challenges, such as declining health, loss of loved ones, and social changes.
Mindful aging has many benefits, and here are some of them;
Improves physical health
Mindful aging requires exercise, diet, and sleep. Older adults can improve their health and quality of life by taking care of their bodies. Mindfulness reduces stress and inflammation, which are linked to many health issues.
Promotes emotional health
Age can bring loneliness, anxiety, and depression. Mindfulness practices like meditation and yoga can help older adults manage their emotions, reduce stress and overwhelm, and improve their well-being. This improves relationships, social support, and life purpose.
Boosts brain health
However, mindfulness can improve brain function, reduce cognitive decline, and improve mental clarity in older adults.
As people age, they may lose memory and concentration. Mindfulness can also help older adults become more aware and focused, which can improve their ability to engage in meaningful activities and relationships.
Mindful aging is an important way to think about getting older that can help people age more easily and gracefully. Women over 50 can live longer, happier, and more fulfilled lives by taking care of their physical, emotional, and cognitive well-being. Mindful aging is a powerful tool that can help people as they age live more purposeful, meaningful lives and feel more peace and happiness in the present.
Embrace the power of mindful aging and enjoy every moment of our beautiful lives!
READ ALSO: 8 Habits to Change Your Mindset to Lose Weight
Mindful Aging Practices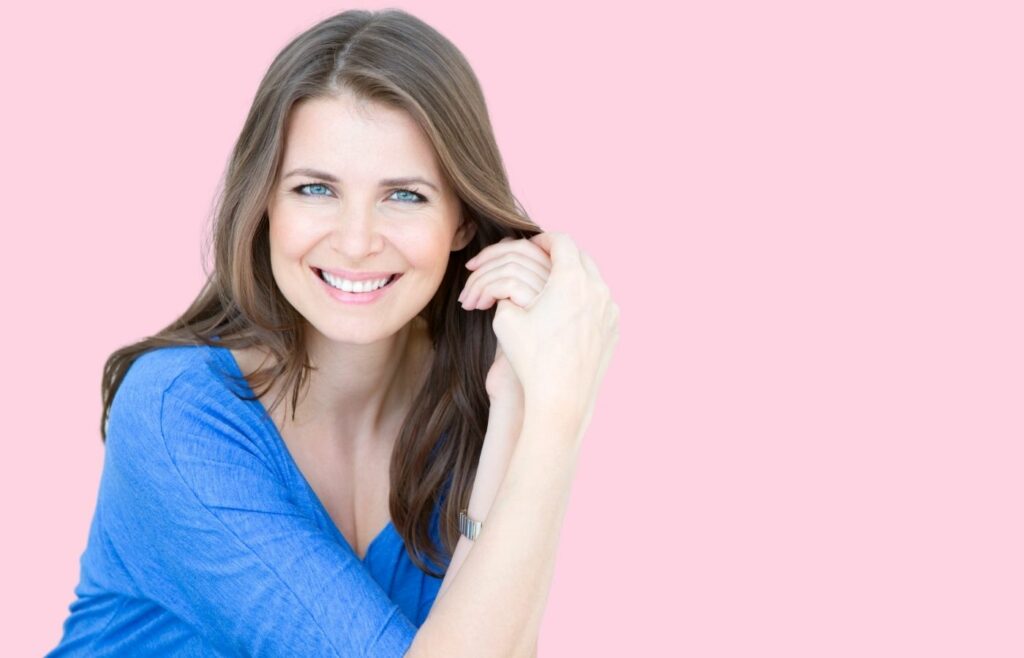 There are many practices that can help us embrace mindful aging. Follow these easy steps to get started.
Embrace aging
Aging is a natural process that we all have to go through. But it is also one that a lot of us are afraid of. We're constantly shown images of youthful beauty and vitality, which can make wrinkles, gray hairs, and other signs of aging seem shameful.
While it's normal to worry about aging, we shouldn't let those worries hold us back from living our best lives.
Aging is a privilege. It's a sign of a long, happy life. With mindful aging, we can live our best lives into our golden years.
Mindful aging means taking care of ourselves physically, emotionally, and spiritually. It means embracing change and finding joy in the journey.
Aging brings wisdom. As we age, we gain life experience and a more nuanced perspective. We're better at making important decisions and navigating complex social situations. This wisdom can be passed down to younger generations to strengthen communities and families.
Aging makes you appreciate life more. We realize our mortality and short lifespan as we age. This awareness can help us enjoy each moment, savor the simple pleasures, and focus on what matters.
Aging can boost confidence and self-esteem. As we age, we become more confident and able to stand up for ourselves. Our perspective helps us handle life's ups and downs.
Aging does pose some challenges, such as declining physical health and social roles. With the right mindset and approach, we can overcome these challenges. We can stay physically and mentally active, make new friends, and contribute to our communities.
So, don't be afraid of aging. Embrace it, and make the most of every moment!
Be grateful for everything
As we age, it's easy to focus on the negatives: aches and pains, wrinkles, and grey hair. What if we changed our perspective and focused on the positive aspects of aging?
Being grateful for the wisdom and experiences that come with aging is mindful aging. It's about accepting changes in our bodies and minds and enjoying the present.
When we practice gratitude as a part of mindful aging, we can feel more at peace and happy.
We can also inspire others to age gracefully. Let's appreciate our bodies, minds, and all the great things about getting older. It's a privilege denied to many.
Let go of the past and enjoy the present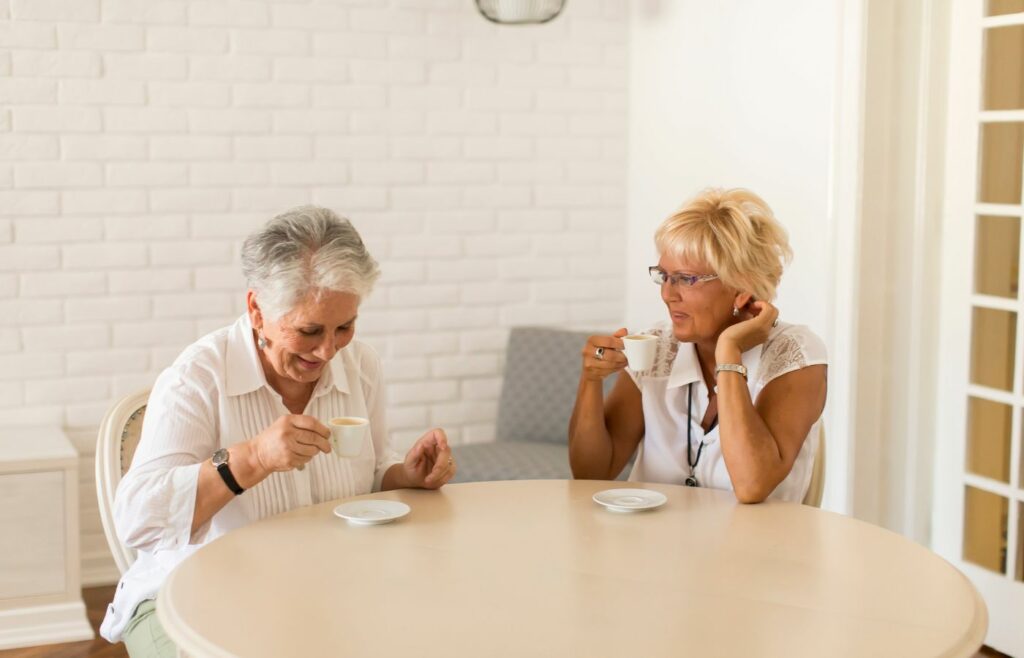 Aging is a natural part of life, and it's tempting to hold on to our youth. As we age, learning to let go becomes more important.
Mindful aging requires us to be present in the moment and to accept the changes that come with getting older.
It's hard to let go of the past, but it's liberating. It helps us appreciate the present, create new memories, and focus on what matters.
Mindful aging means accepting our age and all that comes with it, including the wisdom and perspective that only time can give. Take a deep breath, let go, and live in the moment. It may surprise you how much joy and fulfillment it can bring.
Practice meditation
Meditation is a powerful tool for graceful aging. As we age, our physical and mental health may decline, making it harder to keep up with daily life.
But by practicing meditation regularly, we can develop a sense of calm and clarity that can help us handle the challenges of aging. Through meditation, we can tune into our bodies and minds and become more aware of our thoughts and emotions.
This heightened awareness can help us recognize and manage stress, anxiety, and other negative emotions that can harm our health. Whether you're new to meditation or a seasoned practitioner, adding it to your daily routine can boost your health and wellbeing as you age.
Take a few deep breaths throughout the day and focus on the sensation of your breath. This can reduce stress and calm you down.
Make a lifelong plan
As we get older, it's easy to get caught up in daily life and lose sight of the big picture. But what if we took a step back and made a lifelong plan? A vision that includes physical, mental, and emotional health. A mindful aging vision.
Imagine waking up each day energized and excited. A life full of joy and meaningful relationships. A self-care-focused life.
To achieve this vision, set goals and make a plan. You may want to learn something new, volunteer, or start a new hobby. Maybe you want to focus on your physical health by exercising and eating well. Maybe you want to prioritize your mental health by practicing mindfulness and stress-reduction.
Creating a vision for mindful aging is about taking control of your life and making intentional choices that match your values and goals.
Reflect weekly on your experiences and lessons. This can help you develop a growth mindset and self-awareness.
So why not think about what you want for the rest of your life and start working toward it?
Take care of yourself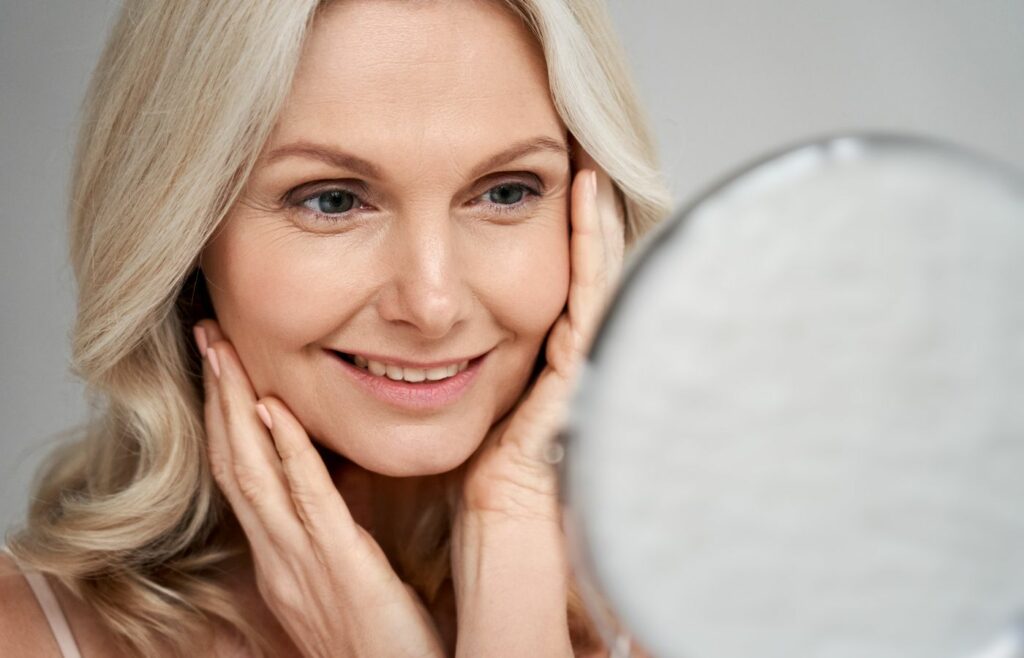 Mindful aging requires self-care and self-love. As we age, it's easy to forget to take care of ourselves. It's easy to neglect our bodies as we get older, but taking care of ourselves can help us age gracefully and improve our quality of life.
However, prioritizing self-care and self-love can help us feel more balanced, content, and fulfilled. Self-care activities like taking a bath, meditating, or doing a favorite hobby can relieve stress.
Self-love requires kindness, compassion, and acceptance. This may involve rephrasing negative self-talk, setting boundaries, and prioritizing our needs. We can age mindfully and joyfully by incorporating self-care and self-love into our daily routines.
Instead of fighting age-related changes, mindful aging embraces them. Be kind and understanding to yourself. This can boost self-confidence and reduce self-criticism.
READ ALSO: How You Can Love Yourself Enough to Lose Weight
Exercise regularly
Regular exercise is an important part of aging mindfully because it can help people keep their physical health, mental function, and emotional well-being as they get older. As we get older, strength training can help us keep our muscle mass and bone density.
Try Cardio training. Consider performing exercises like squats, lunges, and push-ups with weights or resistance bands. Walking is a low-impact activity that can be performed anytime, anywhere. It is an excellent way to enhance cardiovascular health, keep muscles toned, and lessen stress.
READ ALSO: The Best Exercise For Weight Loss Over 50
Spend time in nature, whether it's walking in the woods or sitting in your backyard. It can help you feel more grounded and connected to nature.
READ ALSO: 10-Minute Full Body Stretching Routine For Better Flexibility and Mobility
Eat mindfully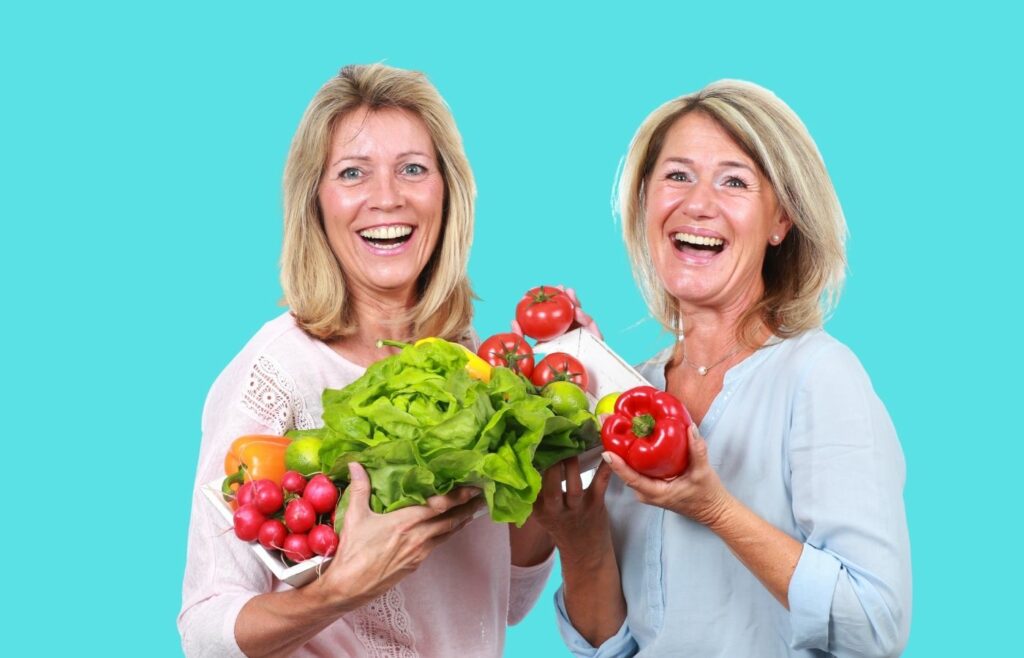 As we age, mindful eating can help us maintain our physical, emotional, and mental health. Take your time eating and savor the flavors, textures, and aromas. You'll feel fuller and eat less.
Choose whole, nutrient-rich foods like fruits, vegetables, whole grains, lean protein, and healthy fats. These foods give your body the nutrients it needs and may prevent chronic diseases associated with aging. Drink water and other hydrating drinks like herbal tea and coconut water throughout the day.
Listen to your hunger and fullness signals. When you are hungry, eat, and when you are full, stop. This can make it easier for you to keep a healthy weight and prevent you from overeating.
Keep your mind active
As we age, we need to keep our minds active and creative. This gives us a sense of purpose and keeps us sharp and focused.
From writing and photography to painting and drawing, creative activities are endless. Find something that inspires you and lets you express yourself meaningfully. Try new things!
Try journaling. Journal your thoughts, feelings, and experiences. This can help you understand your emotions and life.
Trying a new hobby can push your creativity in ways you never thought possible. So pick up that paintbrush, dust off that old camera, or start writing that novel you've always wanted to.
Who says aging has to be boring? Get creative and make each day an adventure. Embrace your inner artist and make every day a masterpiece!
Closing Thoughts…
One of my best 50s decisions was adopting mindful aging. It has helped me live a more fulfilling and purposeful life and accept aging gracefully. If you want to embrace aging and enjoy your golden years, I highly recommend this approach.
It's about accepting the natural aging process and supporting your body and mind. We can reduce stress, improve our health, and approach each day with grace and curiosity by practicing mindfulness and adopting healthy habits.
Moreover, the mindful aging movement is likely to grow as the population ages. Anti-aging is giving way to a more holistic, natural approach to aging.
As more research is done on the benefits of mindful practices like meditation and yoga, they may become more mainstream in the healthcare industry.
So why not give it a try? You might be surprised at how much of a difference it can make.
♡ Love ♡,
Schellea
---