As we age, our hair can lose its shine and fullness, making us appear older than we are. However, the way you wear your hair can significantly affect whether you appear young or old. A modern haircut may make you appear younger, whereas an outdated or overstyled cut might make you look older.
Want to appear years younger than you are? Learn how to identify your face shape and how to make the best hairstyles for it, such as for a round face, an elongated oval face, a square face, a heart-shaped face, a diamond-shaped face, or a face with a square face.
Additionally, you'll discover which side of your hair is ideal for parting. Is a bob hairstyle best for your face shape, or should you wear long hair after 50?
The video below shows how to look younger by trying a new hairstyle for your face shape.
These hairstyle tips will make you look younger by adding more volume, texture and movement to your hair.
Hair Tricks That Make You Look Years Younger
Oval, square, diamond, round, and heart-shaped faces aren't always square or round. It implies your hairdo or hairstyles should reflect your overall qualities.
How To Get Your Exact Face Shape
Knowing the shape of your face will help you choose the best hairstyles, makeup, and accessories for it.
The six basic face shapes are oblong, square, diamond, heart, and round.
READ ALSO: How To Look 10 Years Younger Over 50
How to determine your face shape
Start by pulling your hair back from your face, while looking at the mirror.
Measure the width of your forehead, cheekbones, and jawline at their widest points with a tape measure or ruler. Then, measure the length of your face from the top of your chin to your hairline.
Once you have these measurements, you can determine your face shape by comparing them to the following standards:
You have an oval face shape if your forehead, cheekbones, and jawline are all about the same width and your face is longer than it is wide.
If your cheekbones are the widest part of your face and your face is as wide as it is long, you have a round face shape.
You have a square face shape if your forehead, cheekbones, and jawline are all roughly the same width and your face is roughly the same length as it is wide.
READ ALSO: Best Hairstyles for Women Over 50 by Face Shape
Other tricks to find your face shape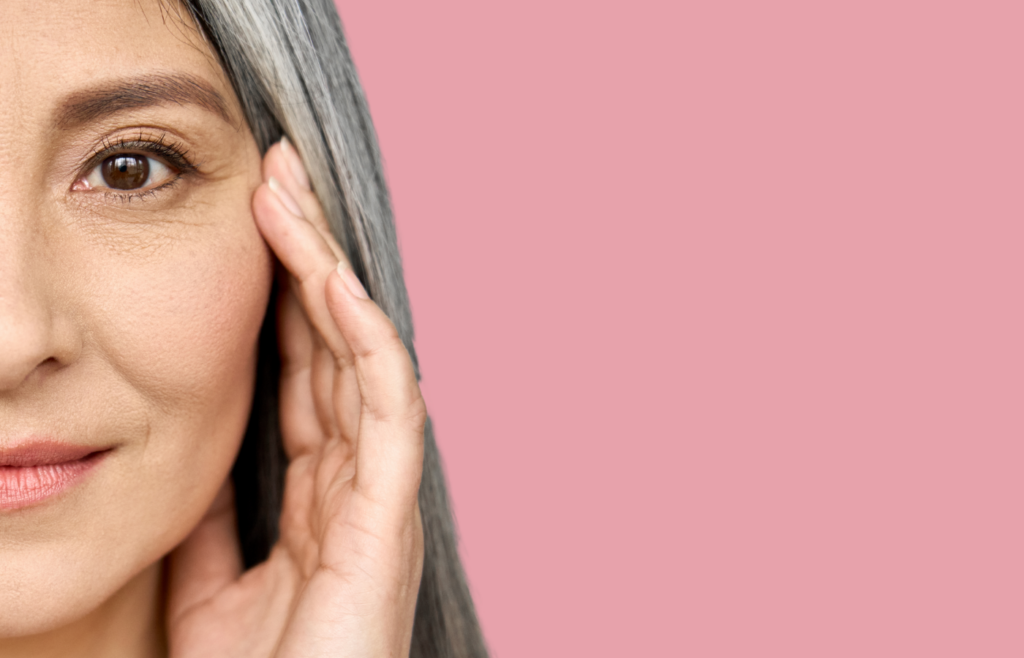 Another way to determine the shape of your face is by:
Using an eyeliner or lip pencil and a normal mirror, draw a line on all the edges of your face.
The oval face can get away with the most different styles of hair.
A square face will feel very angular. The remedy is to add soft lines to the hair.
A round face is kind of lucky because it doesn't wrinkle that much. Make sure that you've got some softness around your forehead.
A trick for a diamond-shaped face is to wear your hair on the side to look more proportionate and harmonious in the face.
READ ALSO: Is Long Hair OK Over 50? My Top 5 Hairstyle Tips For Women Over 50
Best Hair Styles For Different Face Shapes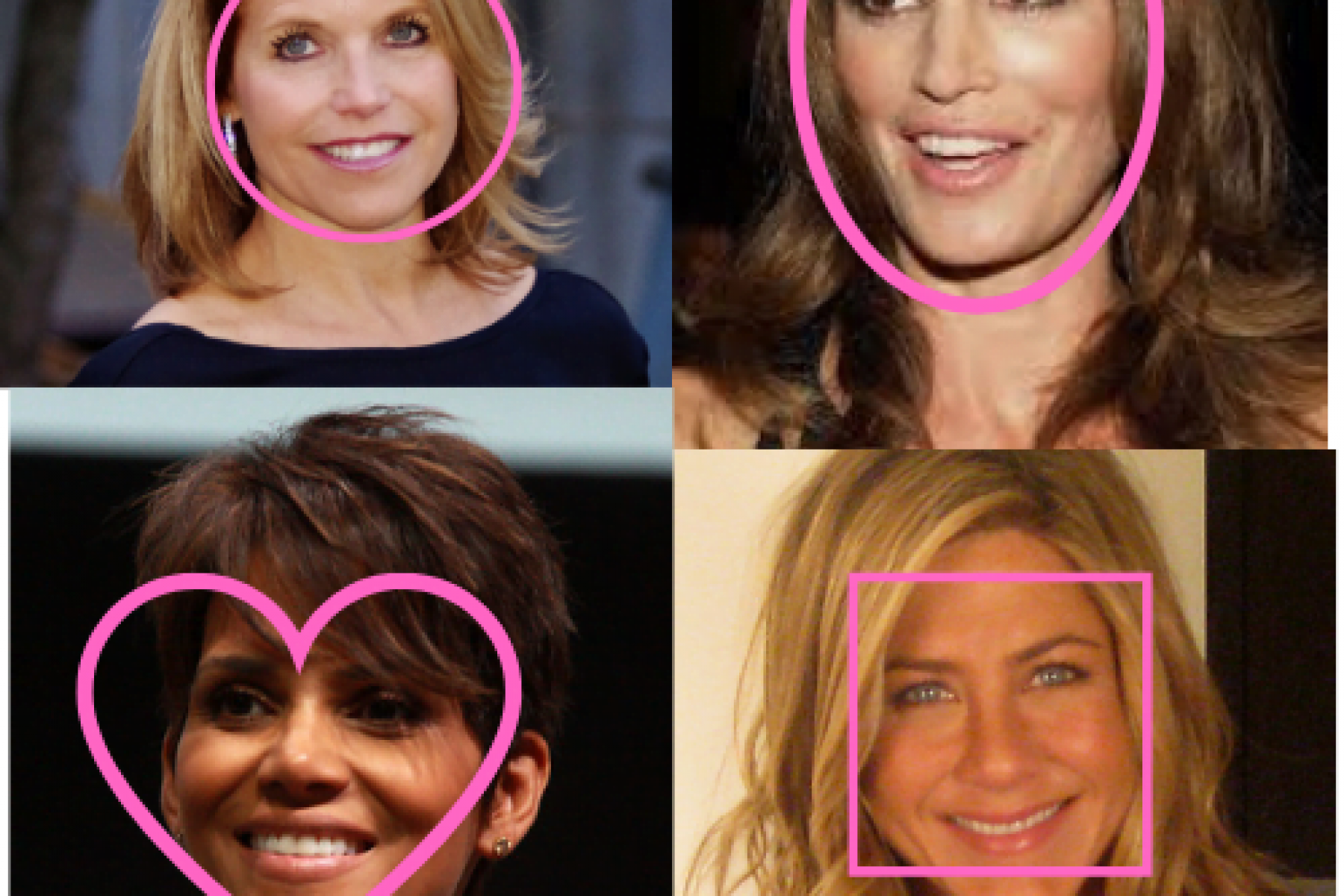 Have you ever tried a popular look and it didn't work? It may be because your face shape does not match such a hairstyle.
Being able to change your look every now and then is fun. However, we rarely take into account the various typical facial shapes and also remember that our faces are different.
Since their hair conceals their facial shape, many people are unaware of it. You can learn a lot about yourself and your look from your hairstyle when you know your face shape.
Here are some tips to knowing the best hairstyle for your face shape;
Oval Face
Oval faces are elongated, round faces. They are symmetrical; therefore, various styles suit them. A blunt bob is stylish for short hair on an oval face.
For hair that is mid-length to longer, layered hairstyles look great for oval faces. Side swept bangs frame the face well.
Square Face
Square-shaped faces have powerful foreheads, cheekbones, and jawlines. To balance this facial shape, your haircut should soften those lines.
Parting your hair on the side softens your look and breaks up stronger lines. Layered bobs are fantastic face-framing short hairstyles.
Rectangular Face
Rectangular faces are elongated squares. This form suits a natural-textured chin-length bob cut.
Mid-length hairstyles with layers appear good, but long hair elongates the face. Shags and curls balance well.
Heart-shaped Face
Heart-shaped faces have wider foreheads and smaller jaws. That's fantastic bone structure for hair styling and make-up, although forehead-enhancing styles may restrict the jaw.
Long layers and playful, flipped-up ends suit this facial shape. Pixie cuts are popular and flattering on heart-shaped faces.
Round Face
A face looks rounder if the cheekbones are rounded. Your round face's hairdo should define and structure.
Starting layers at your jawline elongates lengthy hairstyles for balance. A layered or curly bob is better than a single-length bob for short hair.
Triangle Face Shape
Triangle-shaped faces feature wider jawlines. To balance your face, emphasize the upper half.
Try a jagged pixie cut or lengthy layers with texture around your eyes and cheeks. This face shape suits side-swept bangs.
In conclusion…
Every face shape is beautiful. Remember that the only quality of beauty that will never fade is confidence, so always look for the opportunity to express it.